Prince Harry's Bald Spot Has Doubled in Size in Just One Year
Prince Harry used to tease Prince William about his hair loss and now it has happened to him.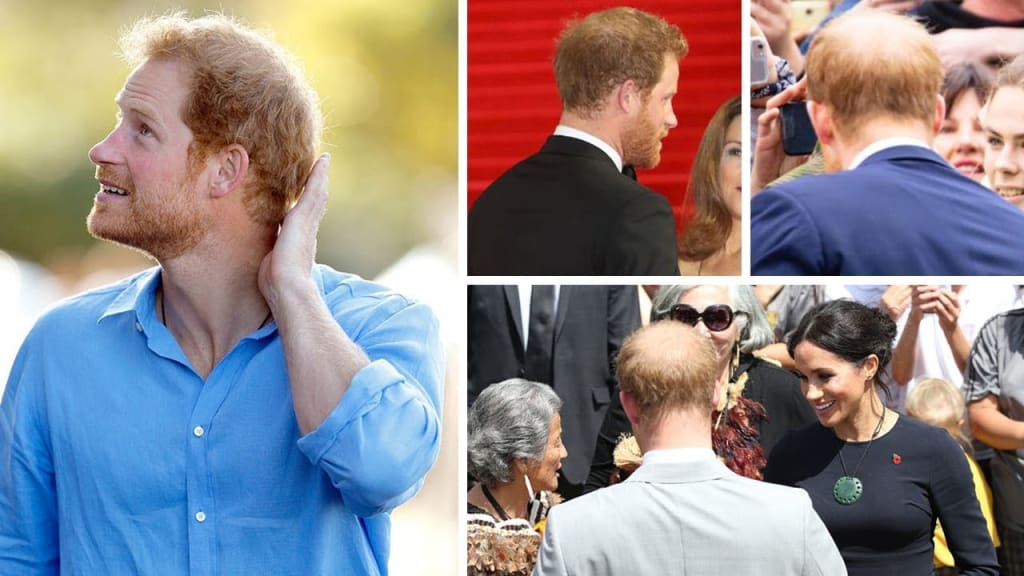 Over the last years, Prince Harry teased his older brother Prince William about losing his hair at such a young age. Now it is happening to Prince Harry, and he is only 34.
According to The Sun, a hair transplant surgeon recently pointed out that Prince Harry's bald spot has actually doubled in size in just one year after marrying Meghan Markle on May 19, 2018, and becoming a father on May 6, 2019. He mentioned those two major events as references to the time when his hair was much thicker than it is now. Also, the timeframe of the events shows how rapidly Prince Harry is losing his hair.
The surgeon didn't claim that the events caused the hair loss of the Duke of Sussex. After all, it happened that way with the Duke of Cambridge years before he turned 37.
There have been comments about Prince Harry's hair loss for some time, but the talk has increased more now that the bald spot has doubled. Dr. Asim Shahmalak from Manchester's Crown Clinic claims that the Duke of Sussex is experiencing the same type of hair loss that Prince William has been experiencing for years. Dr. Shahmalak predicted that unless Prince Harry does something about his hair loss, he will be completely bald within 10 years.
Prince Harry's Bald Spot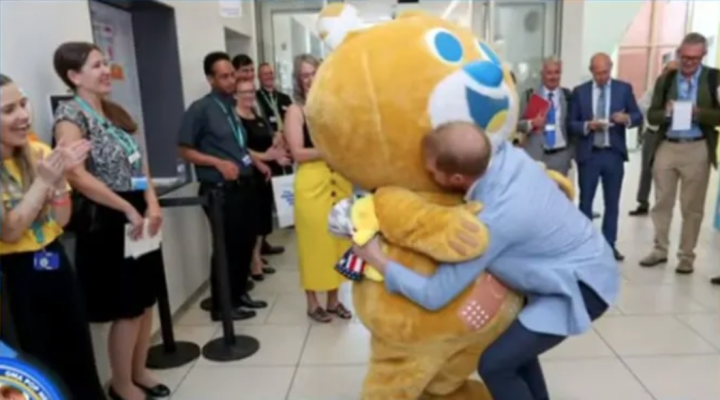 There has been an acceleration of Prince Harry's hair loss in the last few months. He visited the Sheffield Children's Hospital this week. The ward's mascot was a woman who was there during Princess Diana's visit 30 years ago.
When Prince Harry stooped down to hug her and to whisper in her ear that his mother met her, the bald spot on his head was clearly visible in the photo. Many people noticed and have made comments about it.
Possible Causes of the Brothers' Hair Loss
Hair loss experts say stress is the cause of hair loss in some men. Prince Harry has taken on a lot recently. He met an American, became engaged, married her, moved out of Kensington Palace, and had a son in a very short time. Additionally, he kept up with his royal duties. So, his royal duties combined with his lifestyle might have been stressful and a reason his hair is thinning quickly across the top of his head.
Another reason could be a better one considering Prince Harry is not the only one with hair loss in the immediate royal family. It might be a hair loss gene going through the Windsor family that was passed down from Prince Philip to Prince Charles to Prince William and Prince Harry. However, the grandfather and father still have not lost as much hair as the younger males.
Prince William started losing his hair in his early 20s. He seems to have the strongest baldness gene of all the Windsors. Prince Harry's baldness didn't begin as early. However, he appears to be catching up very fast to his brother, especially in the crown area and spreading down each side.
Prince Harry's Beard
Dr. Shahmalak related that it is not unusual for men who are going bald to grow a beard to detract a little for hair loss on their head. Prince Harry might not have grown his beard to compensate for his thinning hair because photos show that he was growing a beard long before he started losing hair on the top of his head.
What Can Be Done About Baldness
Hair professionals say Prince William and Prince Harry's cases are not so unusual. It is just that they are seen in the media more often than the average men. About 30 percent of males have experienced some form of hair loss by the time they reach the royal brothers' age, particularly if baldness runs in their family.
Dr. Shahmalak stated that Prince William, Prince Harry, and other men have choices and could do something about their baldness if they wanted to do so. Some options include getting a hair transplant or wearing a toupee. Prince William has embraced his baldness and has chosen not to do anything about it.
We will see if Prince Harry will also leave his baldness alone, or if he will do something about losing his hair.