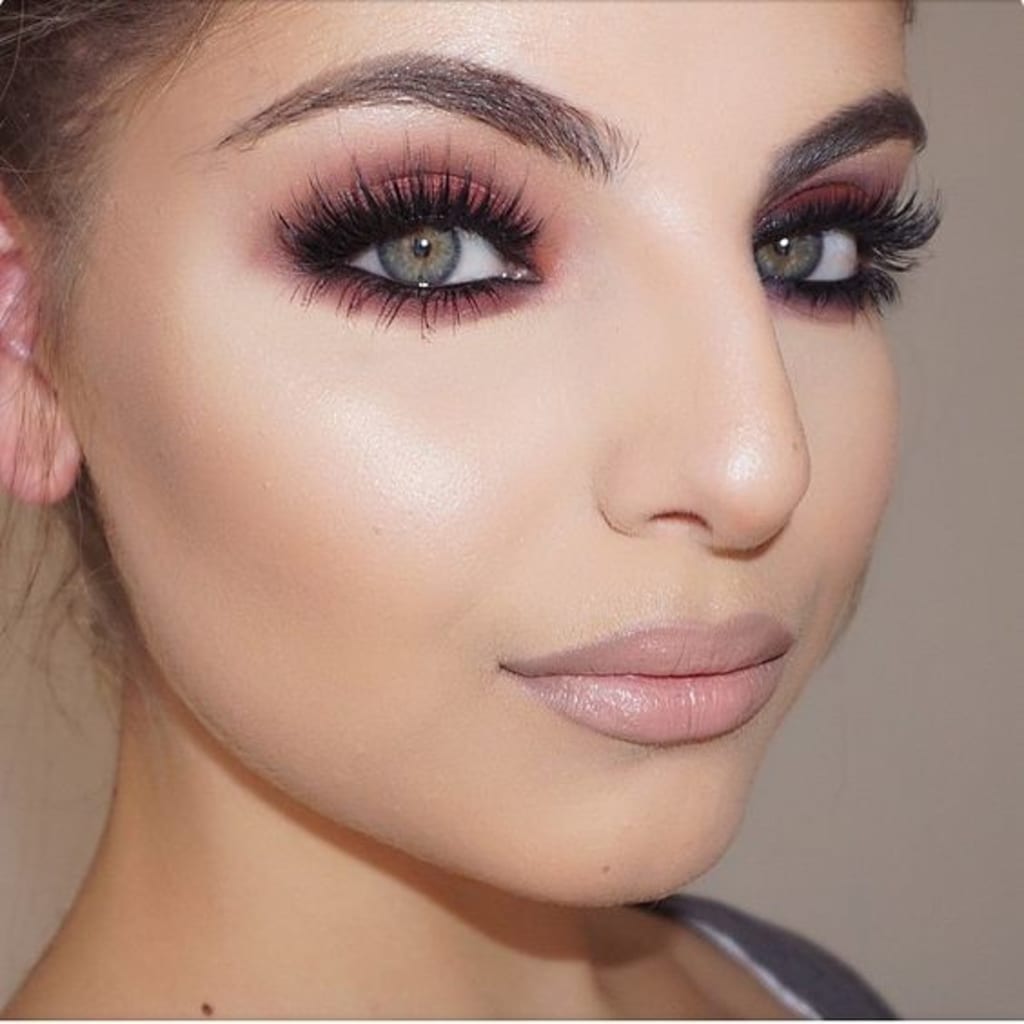 2020 is a popular year that a lot of old trends are coming back. Makeup has always been a big part of women's beauty routine and now a lot of women spending a lot more time on eye makeup. What is popular now is to bring back old trends and merging them with modern trends to create a whole new beauty standard.
Makeup has evolved tremendously and Inspired Beauty has really cover makeup tips and ideas for your everyday need. Makeup is also a big part of fashion and just pulls your whole look together and this year is no exception.
So here are a few makeup ideas to help gives you a fresh look. These ideas will be easy to do and required only a few products.
White Eyeliner / Wingliner
These have evolved past the runways and make its way into our regular makeup life. This is very artsy and will look good during winter or for some festive events. This would be a good idea for winter makeup and you can also do some fantasy makeup style. This will look great on you and would be interesting. The White will make your eyes pop and you will look edgy. This option is good if you want to give the black eyeliner a break.
You can apply the white eyeliner the same as your black liner. When using white liner try using little to no makeup on your face. Keep the rest of your face natural, skip the extra lashes, and even mascara.
Glows Look
The glow is something that never goes out of season, we want the glow. This is a trend all on its own, we want our skin to glow every season. This look is best on dark brown, bronze, and golden skin tone, glow is perfect for you. To enhance your natural glow is by adding a caramel tone to enhance you.
If you have a light skin tone try adding champagne tones this will give your skin that glow. The key to this makeup look is to look as natural as possible. Use the right highlighters to finish off the look.
Chestnut Colored Lipstick
Brown makeup looks has become a big trend over the last few years and perfect for the fall season. When it comes to brown lipstick it's a good alternative for a nude lipstick. This color lipstick will work with all skin tones and this is a reason why it's so popular.
A tip to pull this look off is to wear a little full face makeup and mascara and you are good.
Dark Eyes and Lips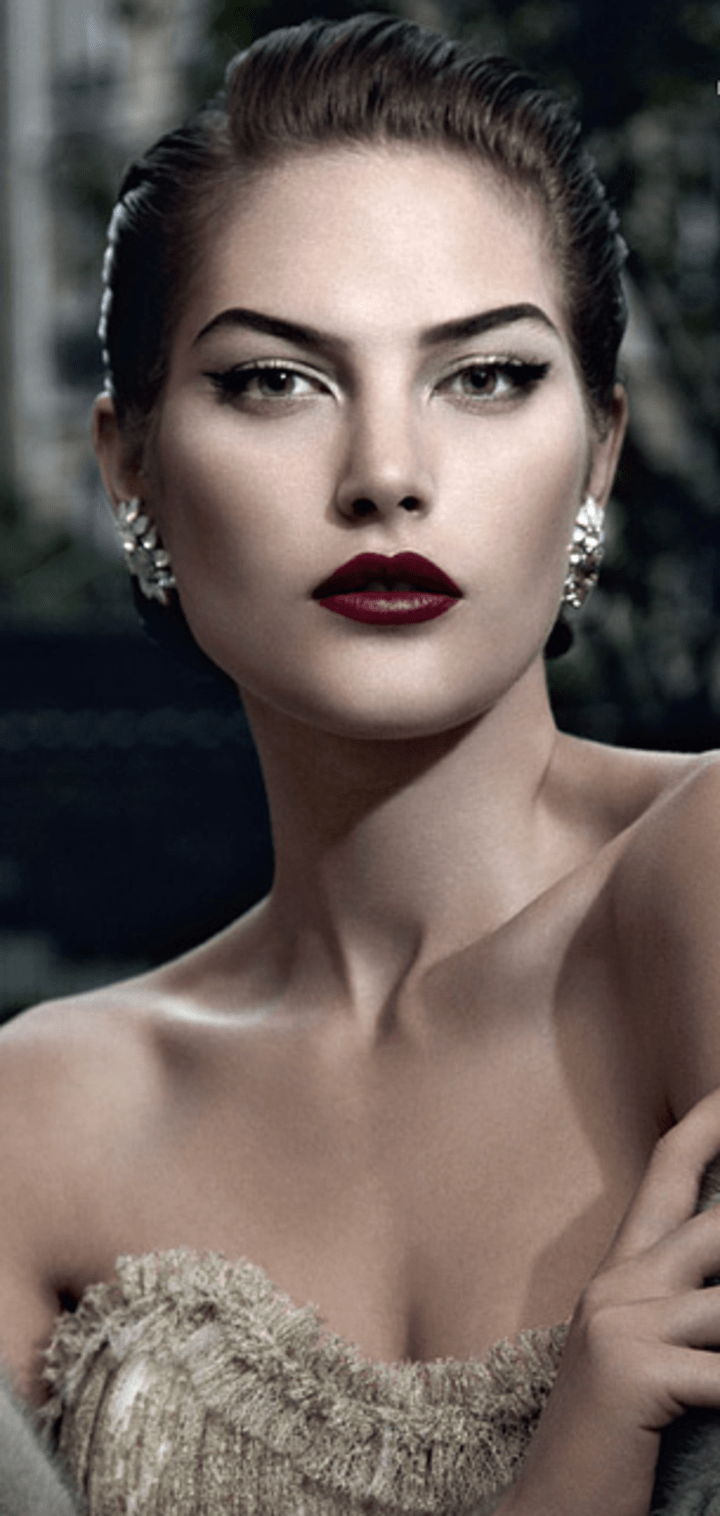 Image From : Pinterest.com
Here we have another great makeup option for the fall and winter season. This is one of the makeup rule being broke here, we are going bold eyes and bold lips, that old rule is out. When it comes to pulling this look off it's all about wearing color tone in the same family.
Trying wine red lipstick and brown Smokey eyes or even a tint of dark red.
Cranberry Eye Shadow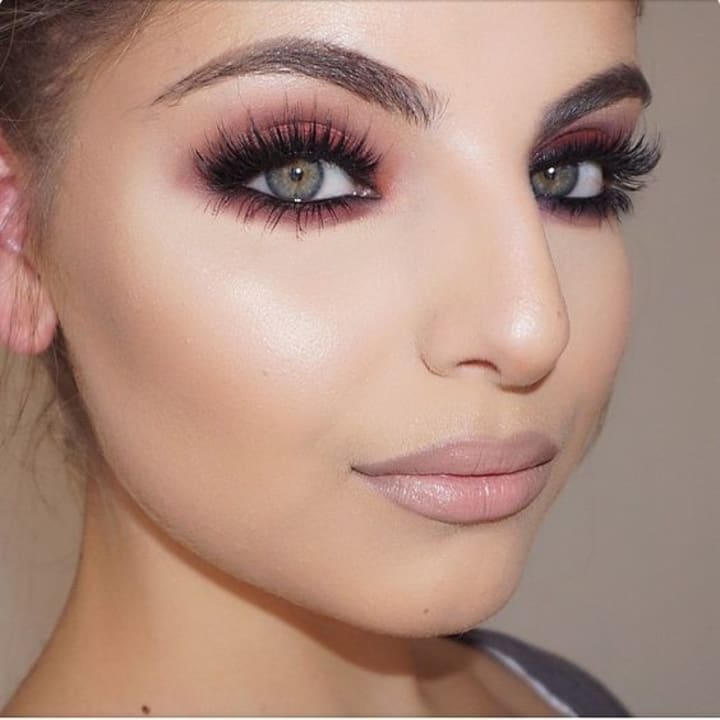 This look doesn't matter the season, it looks good, and it's coming in hot. With this sultry look giving you just a hint of brown-red eye shadow. This look goes well for a valentine's date night. There are many ways this can be worn but I highly recommend matte eye shadows when using this color.
Also, one of the prep before applying cranberry shadows is to apply primer first to for the best blend. For lip colors, you can go which whatever color you like it will look great either way. Champagne blush or light color pink would look good at this.