My one and only tiger who has got my back
Story of a tiger named Tina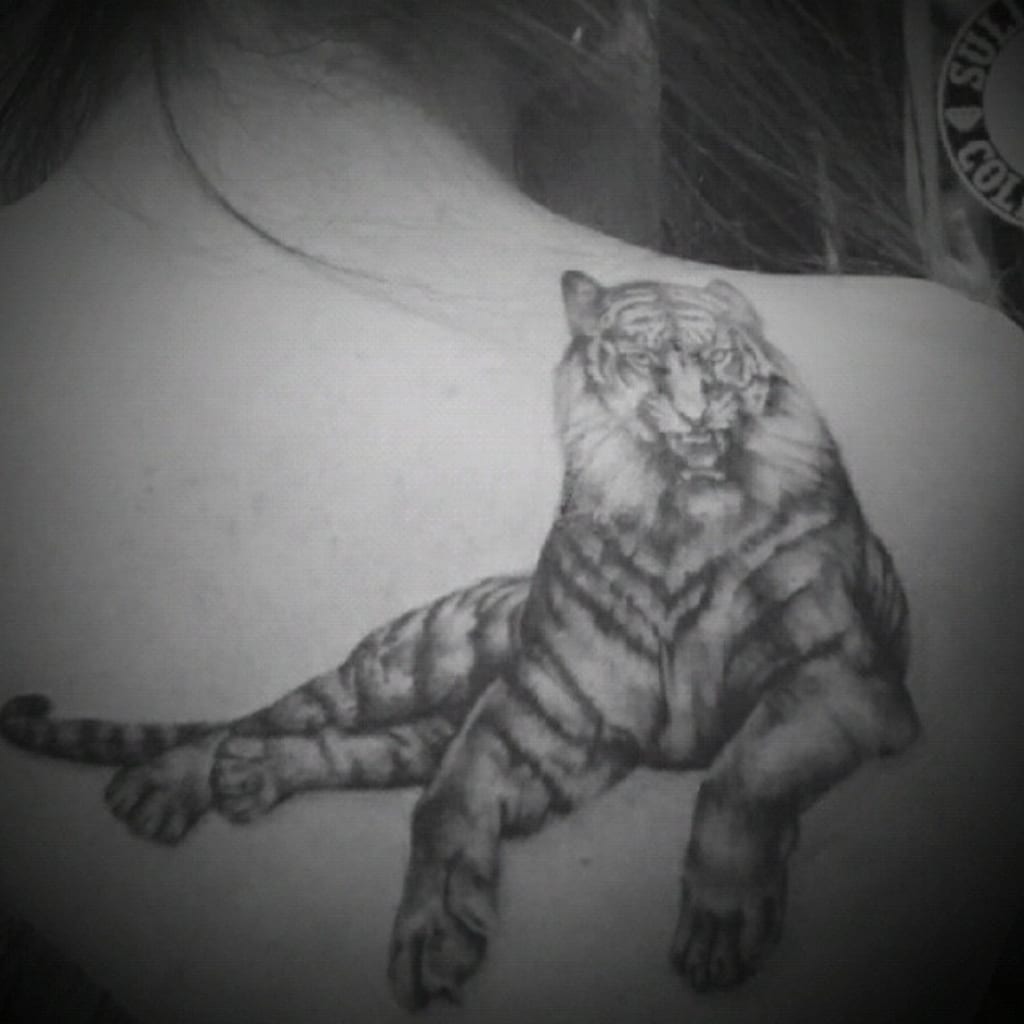 Tina resting on my back
Have you ever thought about getting a tattoo?
Do you have an experience you want to cherish or have a symbol to say who you are?
Let me share you my body art, friend, sprit or as I call it Tina.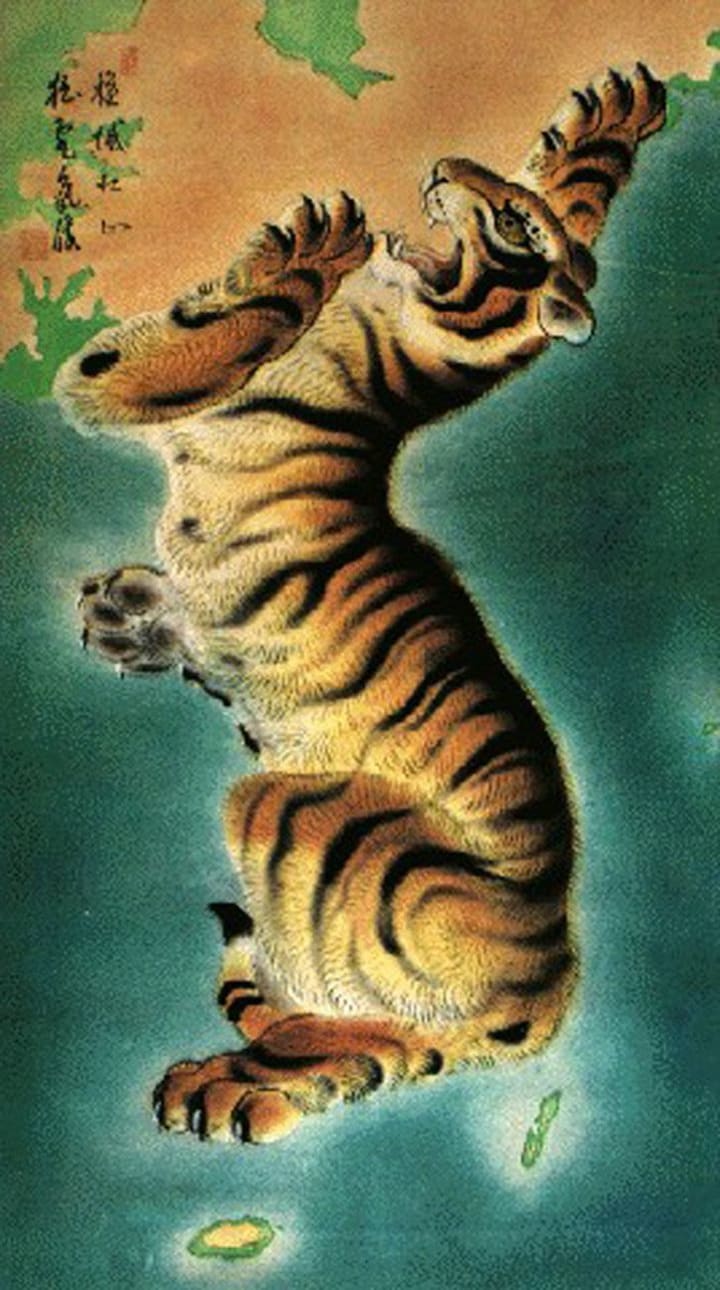 In South Korea, a tiger is widely portrayed as magnanimous symbols of superiority, as well as auspicious creatures expels evil spirits. As a Korean-Canadian citizen I have experienced both sides of the would from one end to another. Learning about different cultures, lifestyle and meaning of life. With curiosity and passion in traveling, I have traveled all across Europe, Asia, and North America. Watching over different people just living on Earth brings a broad perspective on meaning of life. As a symbol of who I am, I decided to tattoo a sitting tiger on my back. I named her Tina as a friend, partner and my guardian. I believe she is a strong spirit that protects from any evil I face on Earth. I believe she will help me though the hard times and push me though any difficulties I encounter. Tina with her strong posture and size, have wowed people when they see her. People said the tattoo shows strength and power. As Tina is on my back, I could never see her with a reflective surface, but I related to what they said as I felt her strength and power helping me though the days.
Before I got Tina, I felt less confident with myself to others. I had difficulties meeting someone new and talking in front of a large crowed. During my course of education, presentation became a nightmare as both of those skills were needed. Now, with Tina on my back, I started to explore my capabilities and speak for myself. Even without knowing Tina on my back, I feel confident with my words and seek for opportunities to explore.
As a creative designer, exploration of opportunities became crucial traits. Learning how to speak, having a conversation, and even presenting ideas on projects. Even though others might feel a tattoo cannot be related in spiritual association, which I don't passionately believe, Tina has taken some part of providing me strength to achieve these traits. It might not be 100% on her but I still appreciate her in my life journey.
There are lots of negative views on body art (tattoo) around the world especially in Asia. As the symbolism reflects on personal or group association. These reflections become a stereotype for others who might just wanted to explore their selves. Outside of some parts of Asian, expression of self being is strongly recognized and appreciated. As unique as each induvial are, the different looks of people all matters and respected. When I see others with body art, I want to have a casual conversation of the meaning or history behind them if they are open to speak about it. If they are open to speak about it, then I would like to share my story behind my body art to share the positive achievements I was able to learn from. In addition, I would like to experience what others have gained or lost though their experiences. I believe body art shows a part of you to others in a visual appearance. Shows others you have a story. If your story feels like it needs to be shared, I believe we should reach out and talk with one another beyond the visual to each of our minds.
Our body is our own canvas and we do make it our own. I wanted to share my story here to hear back other stories of others or any reflections of my own. Please feel free to share your own stories in comments to learn and reflect.
art
Meow, Im Coco Pang Pang. Im a female Ragdoll born on July 5 2018 living in Toronto. I like to sleep and poop all day. Nice to meet you 🐈
Receive stories by Coco Pang Pang in

your feed