Makeup 101
Putting my face on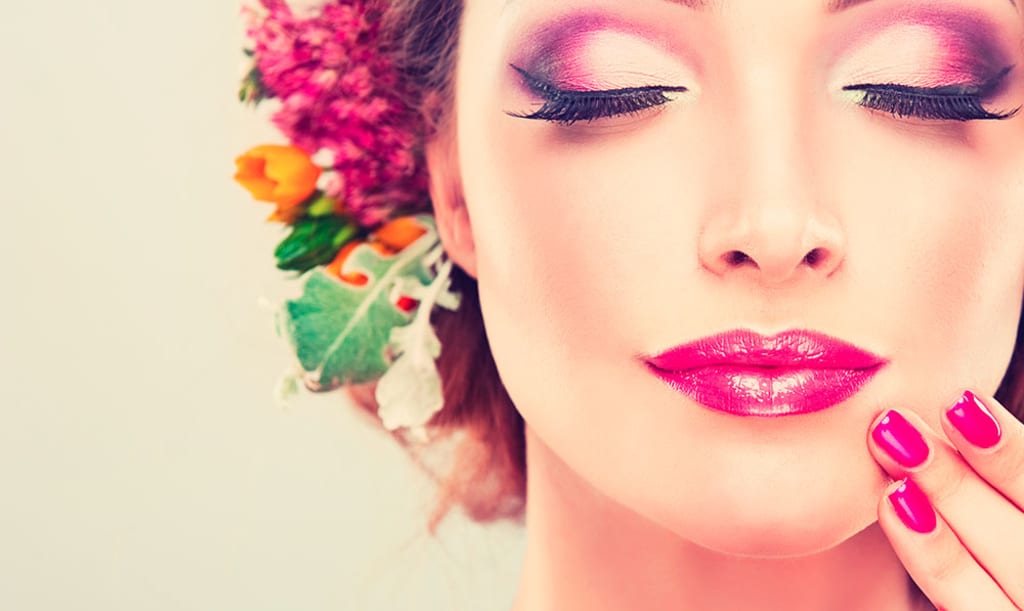 For all of my beginner makeup artists to my advanced MUA, here's the few tips that I have learned that change the game.
Makeup has always been a fun hobby that I have started, from blue eye shadow to a brown smokey eye. With all of these new makeup trends and products, it's easy to get overwhelmed. That's why I put a list together of all the tips and tricks that worked for me to achieve a baked sickening mask of perfection.
1. Picking Foundation
When looking for a foundation the most important step is research. Whether it's asking friends, coworkers, or the workers at Ulta/Sephora. Don't ever buy a product without reading reviews or getting a sample. I have learned that reviews online are the best way to hear the flaws. Most brands have or may have a flop product and you need to know if it does its job. You should also see if the coverage is there that you seek. A girl looking for full coverage wants everything erased, including that huge red pimple! Nothing is worse than buying a product that barely covers redness or dark spots. If you want a natural wear foundation, looking cakey isn't for you. Find the foundations that you want to try, read the reviews, and finally compare what fits in your budget and routine.
2. Shade Matching
This is the hardest thing in the world! There are many mistakes that can be made. Don't trust those florescent lights girl. They often are dim lighting or too bright. If it's possible, get a sample at the counter of a beauty store. Then you can try it out in daylight on your skin/face to see if its a match (also great when you're trying to see the formula on your skin). Do some research and find your undertones. People can have cool, warm, or neutral tones. Knowing this ahead of time helps with picking certain shades. When shopping, look for keywords, such as warm beige or natural beige, similar color, but different undertones.
Another idea is going to beauty websites that have a shade quiz based on previous foundations that you have used. This helps find colors in different brands, which narrows the search down.
3. Setting
The term "cake face" isn't exactly what we all want to hear...
When setting your foundation/concealer, you want to put enough powder to not make it sticky to touch. You can use two methods: 1. a fluffy powder brush that isn't compacted or 2. use a beauty blender. When using a brush, lightly tap it against the container and then lightly dust your face. Some brushes pick up way too much product and dust your shirt, mouth, eyes etc. A brush is best for when you're in a hurry or want a light cover. A soaking wet beauty blender will absorb the product and give you no control. Either use it dry or slightly damp to press in powder. You don't want to pick up a lot of product. Make sure to tap some powder in the lid and then apply the blender to it. If there is excess on face, use a brush to swipe away.
4. Brushes
People can argue that you need expensive brushes, and spending $300+ on a brush set is necessary (looking at you, Kylie). I have my favorites and they range from drugstore to high end. Unfortunately, most of my brush trials have not gone too well. Finding the right brush is trial and error. Take the labels on each brush as guidelines. One of my blending brushes is perfect for contouring my nose, instead of my eyes. Not every brush is perfect for your face shape. I have small eyes so I look, personally, for small eye shadow brushes. It's all about if the brush can deliver the product where you want it and blend it accordingly.
5. Products Lifetime
Makeup has a shelf life like everything else. We tend to forget that each product only lasts for so long when we haven't used it all. That mascara might not look clumpy, but can cause burning or itching if past its time. Look at the bottom or examine the container to see its shelf life. Some last for 6, 12, or 24 months. Each product and brand is different. Different formulas have certain ingredients that can't go past a certain date. Some people keep track of this by using a sharpie to write the date they bought it on its outside. Some forget and later find their foundation separating in the bottle. Either way, if you notice the product looking a weird color or feel irritation, throw it out, girl!
Hopefully you found this helpful or useful to your makeup routine. It took me a while to be successful in this department, and sometimes you learn the hard way. Whether rocking the sculpted queen face or the natural beauty, feel beautiful.