Lipstick Through the Years...
Lipstick Trend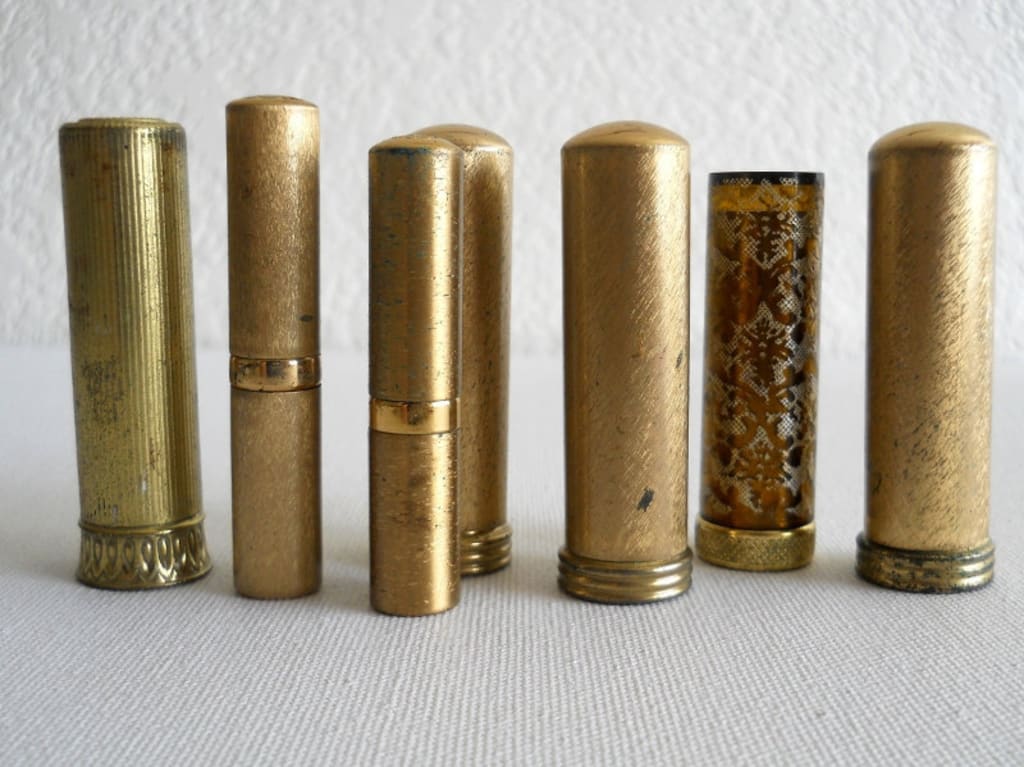 "Pour yourself a drink, put on some lipstick, and pull yourself together." —Elizabeth Taylor
"Even when I'm at home alone, I wear lipstick. I feel naked without it." —Bette Davis
Vivien Leigh spent her entire working life contouring her lips. She was insecure about her bottom lip being thin, so she would often over-line it and use different lipstick shades to compensate for it. Believe it or not, Kylie Jenner did not invent over-lined lips. Although she has made millions on lip kits and has made up for her insecurity of naturally thin lips with filler, this technique dates pretty far back. Before lip filler, there was lip liner. You'll see what I mean by this later. Below I'll go through different trends of lipstick and lip products throughout the years and give you a glimpse of what beauty was like. Thanks for reading!
Madge Bellamy in the 1920s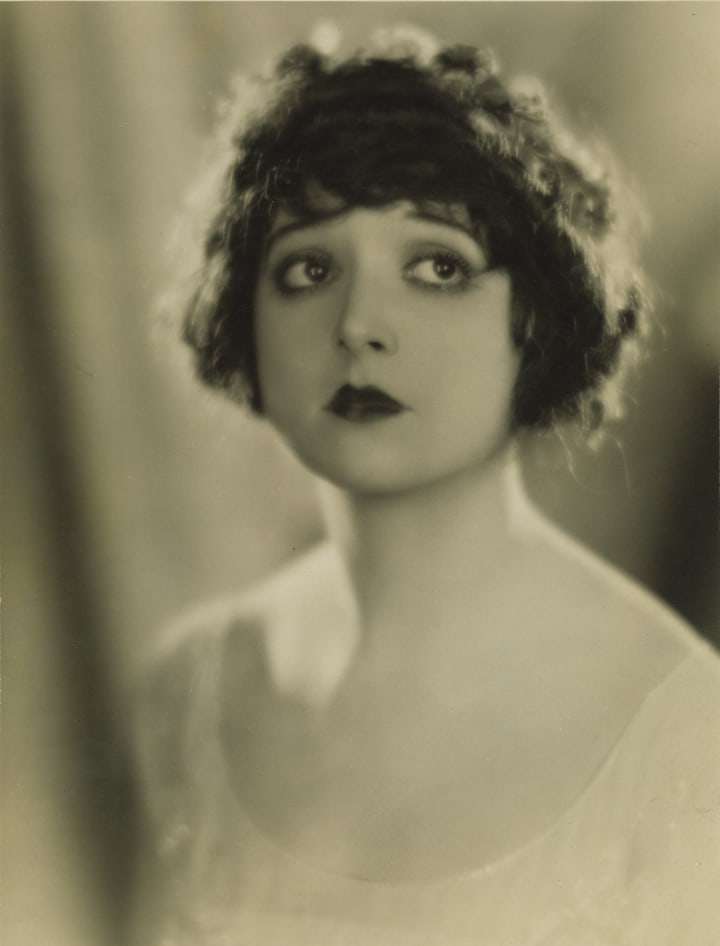 1920s: The roaring twenties. Flappers were common, thin eyebrows were all the rage, and dark lips were the most desired.Dark and deep red lips were everywhere, and small pouts were common. Lips would be drawn in a small, almost heart-shaped style or a delicate rosebud or a tiny, bee sting shape. Smudge proof, of course! Flavored lipsticks had just entered the market and were also popular—cherry being the most popular! Metal lipstick containers made their debut in 1915 and made lipstick in the twenties be the star of the daily makeup routine. Strong cupid's bows were definitely a must! Over-lining lips or even under-lining, depending on the natural shape, helped achieve this look.
Lipstick Ad From the 1930s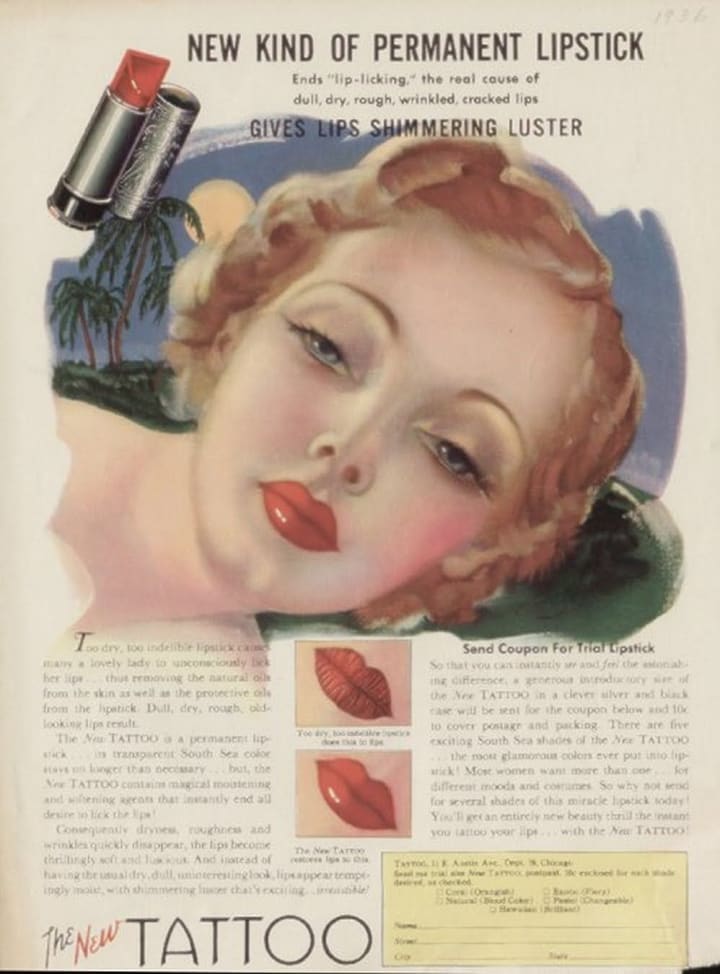 1930s: Quite different from the twenties. Natural rose/pink lips were very popular. Soft reds and corals were also very common, but natural and glossy shades were most desired because they gave off a youthful appearance. Lipstick sales went through the roof and the most popular brands were Coty, Max Factor, and Tangee. Rosebud-shaped lips were still in, but instead of thin pouts, fuller pouts were a little more desirable. To get this look, the cupid's bow was still drawn strong, but the lines were drawn outward, not inward. Moisturized and shiny lips were definitely mandatory. The matte look was so out.
Betty Grable in the 1940s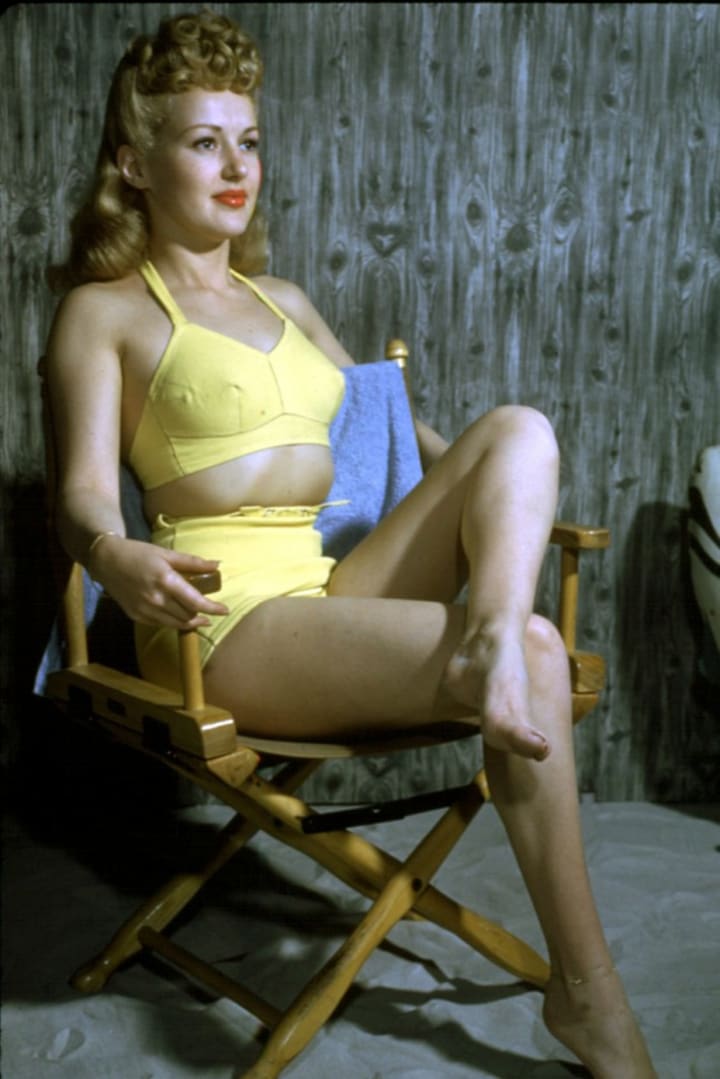 1940s: Despite the fact that women were sent to work and men were sent to war, this really was THE decade of lipstick. No more lip brushes and lip palettes! Compact metal tubes for lipstick made it the number one cosmetic accessory to have in your handbag. Deep reds, brick reds, light reds, orchid reds, apple reds, plush reds, and raspberry reds were the most popular colors. Matte and shiny reds were all the rage. The delicate and small shape was out and the full, more plump shape was in. Women used lip brushes to out line their upper lip to give the illusion of full lips. Lipstick brands really broke out during this era, and the lipstick game was forever changed.
Lucille Ball in the 1950s
1950s: This was when glamour really started. Makeup had evolved in so many ways and there were more brands and more variety of products. If there was any lipstick shade that defined the 50s, it was definitely pink. Pink hues were the latest and greatest. Reddish pink hues were also in demand. Hazel Bishop unveiled the non smear lipstick in 1950 and Revlon followed soon after. Pastels were in and the red was definitely replaced. Women like Lucille Ball, Audrey Hepburn, and Grace Kelly had the perfect and most ideal pouts for this time. Audrey Hepburn once said that she "believed in pink!" and who could argue with the queen, Audrey?
Twiggy in the 1960s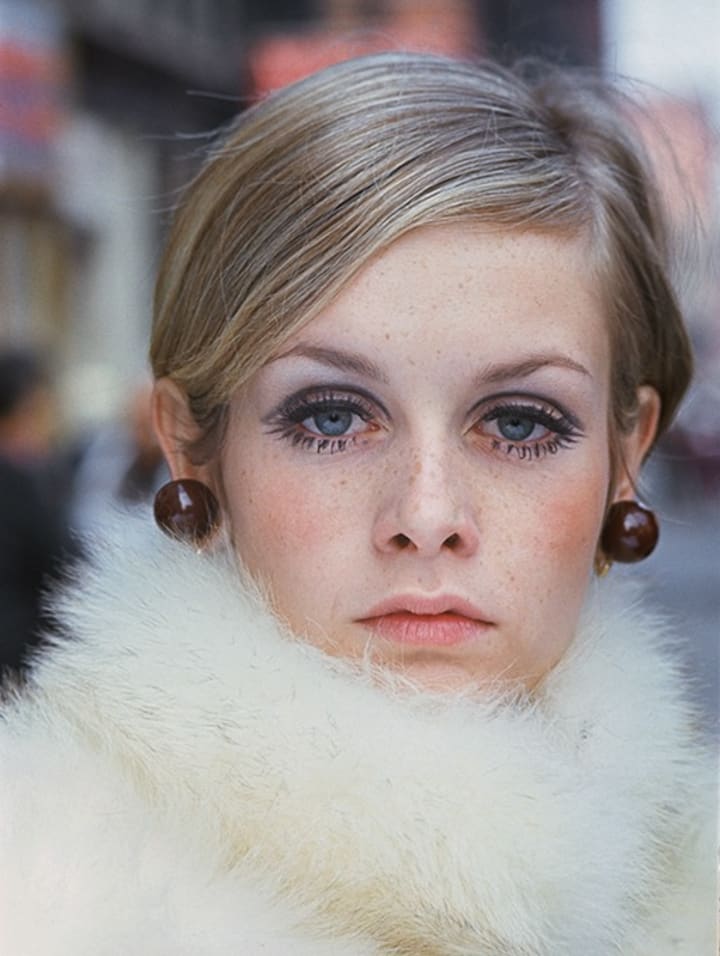 1960s: This iconic era basically belongs to Twiggy. Pale or nude lips were necessary to make the eyes stand out. This was the era of dramatic eye liner, big lashes, and pops of color. Color anywhere else except on the lips, that is. Twiggy changed the game, fashion and beauty-wise. Suddenly we weren't focused on bright lips, we were focused on big and bold eyes. The occasional red was worn, but pale pinks were definitely the favorite, because natural lips were more popular among younger girls because that's what was advertised, and whatever Twiggy rocked, chances were you'd try and do the same thing. For a minute, lipsticks took second next to the eyes.
Cher in the 1970s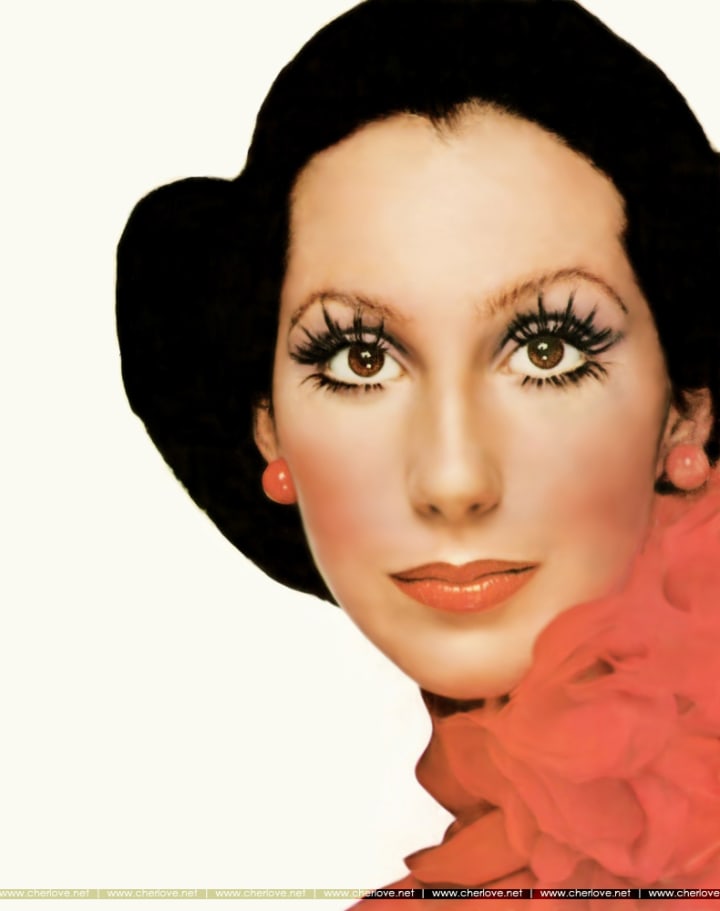 1970s: It's 1970 and high gloss is in full effect! Shiny and glossy lips were everywhere, from crème lipsticks, to lip gloss, to luminous drops. Revlon's moon drops and Max Factor's UltraLucent crème were among the first to put forth the gloss. Women during the 1970s loved the tan, athletic, natural look, so minimal makeup was very common. Pale or clear glosses were used like Yardley's 'pot o gloss' collection, which were very disco-friendly. 1978 in particular was the year for the wet look. Maybelline came out with moisture whip lipsticks, which gave a nice pigment and a healthy shine. The shade ranges were mainly berry tones and light pinks. The wet look was IT.
Madonna in the 1980s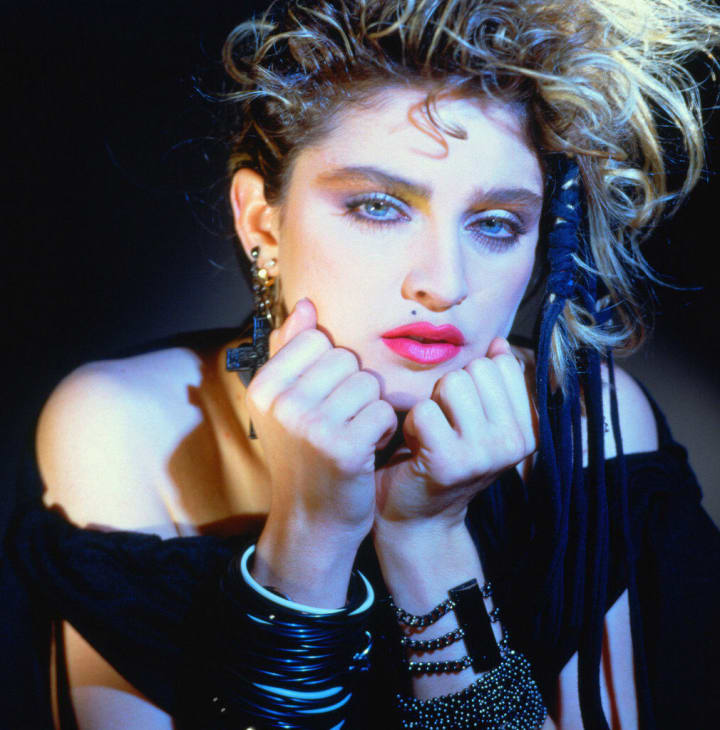 1980s: Ah, the 80s. The cringe-worthy yet fabulous 80s. Women like Madonna really set in stone what this era would look like, makeup and fashion wise. Just like that, high gloss was out and the satin lip was in. Satin lipsticks are a more muted form of gloss, they have a subtle shine, but they are on the matte side. Colors like fuchsia and bright orange were HOT in the lipstick world, and brands were quick to accommodate. My mom told me about a shade of bright orange from Coty that was a staple in her bag. Everyone was about loud colors during this time, she says. Women were finally able to truly express themselves through makeup during this era. No color was too bright and no look was too bold.
Kate Moss in the 1990s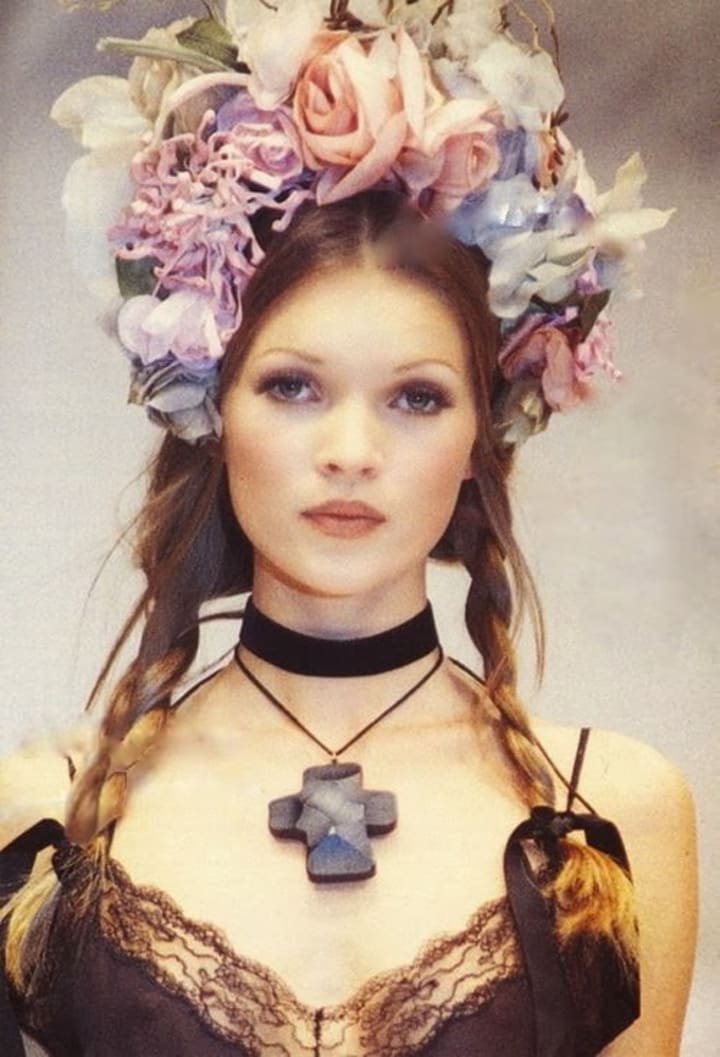 1990s: Early 90s was all about grunge. Kate Moss and Courtney Love are very different, yet similar examples of the grunge trend during this era. They have different styles, but utilize the same trends like thin brows, hollow cheeks, and nude lips. The 90s was all about looking like you hadn't tried, looking like you'd woken up with that messy, smokey eye. Matte lips were the craze like browns, nudes, and neutrals. Think Winona Ryder and Drew Barrymore. And then there was the late 90s—bring on the iridescent and metallic lips! Shimmery lips, eyes, and cheeks were very popular, and glitter lip gloss was in everyone's *Nsync purse.