Is Hair Transplant a Painful Treatment?
All About Hair Transplant Treatment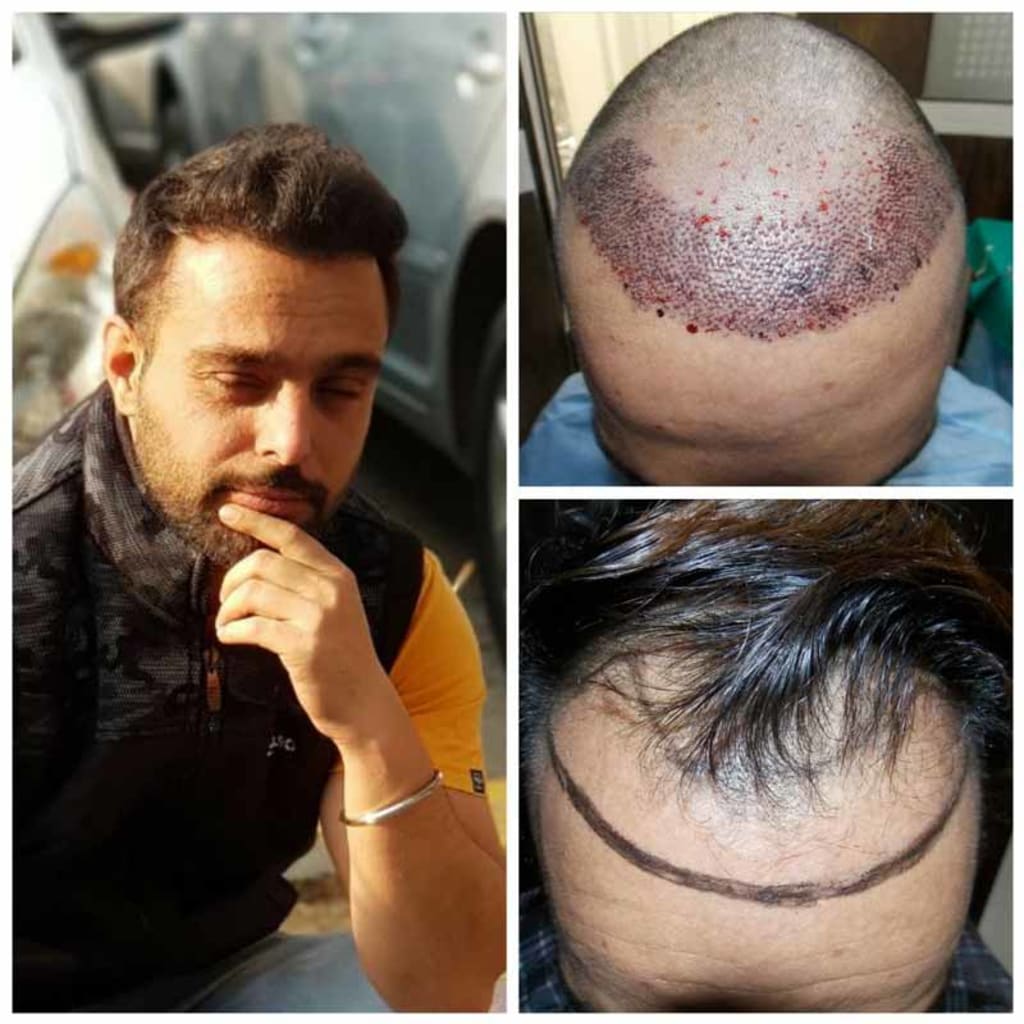 Hairfall has emerged as one of the most commonly found health issues in recent times. On the one hand, modern lifestyle is making that issue worse and on the other hand, more and more hair transplant techniques are getting developed. Hair transplantation treatment is becoming a commonly applied aesthetic surgical procedure for people.
Every day our medical science is stepping a few steps further and hair transplantation is getting more advanced and less complicated. As the experts of Hair Transplant in Delhi, we have been observing commendable development in that field during recent years, however, we can not deny that hair transplantation procedure can cause serious complications if not done sincerely.
Basic Aspects of Hair Transplantation Treatment Methods
Before deciding whether the hair transplant process is a painful treatment in general, we need to review some basic aspects of hair transplantation. Most of the hair transplant methods typically involve yielding hair from well-grown hair areas and then grafted into the area of treatment, where hair-growth is thinning.
Hair transplantation has been in practice around the 1950s and has had tremendous technological advancements in recent years. The concept of the hair transplant may remain similar as mentioned above but the processes have become sophisticated over time, especially during recent few years. Now hair transplant experts yield hair even from less-grown areas to graft into a new area effectively.
Some Commonly Observed Yet Manageable Complications
Hair transplantation is an expert job and it requires to be accomplished delicately. Though some complications may happen due to undergoing hair transplant methods most of them are not much severe and can be managed easily. The sooner these complications get identified, the better and easier to treat them.
Some of those commonly observed yet manageable complications are pain, bleeding, asymmetry, edema, visible scarring, crusting, graft dislodgement and hypoesthesia. Some other less common hair transplantation based complications are pigment alteration, pigment alteration, pigment alteration, arteriovenous fistula and necrosis.
Major Hair Transplant Methods That May Cause Pain
As the specialist of FUE Hair Transplant in Delhi, we can not deny the severity of occurrence of pain among the patients after hair transplantation treatments. However, there are different hair transplant techniques and each has its level of pain and other risks. Among those treatments, FUT (follicular unit transplant) has significant chances of showing postoperative pain in the patient.
FUT (follicular unit transplant) involves the transection of peripheral nerves during strip harvesting. For the FUE (follicular unit extraction) stage, approximately 3000 graft transplantation requires 6 to 8 hours. This process may cause muscle pain in the shoulder, neck and other vulnerable areas due to constant lying position for such a significant period.
Short breaks at small intervals are recommended for attaining relaxation during the process. Also, intraoperative analgesia injection and postoperative NSAID (nonsteroidal anti-inflammatory drugs) can be used to prevent and relieve the pain during that process.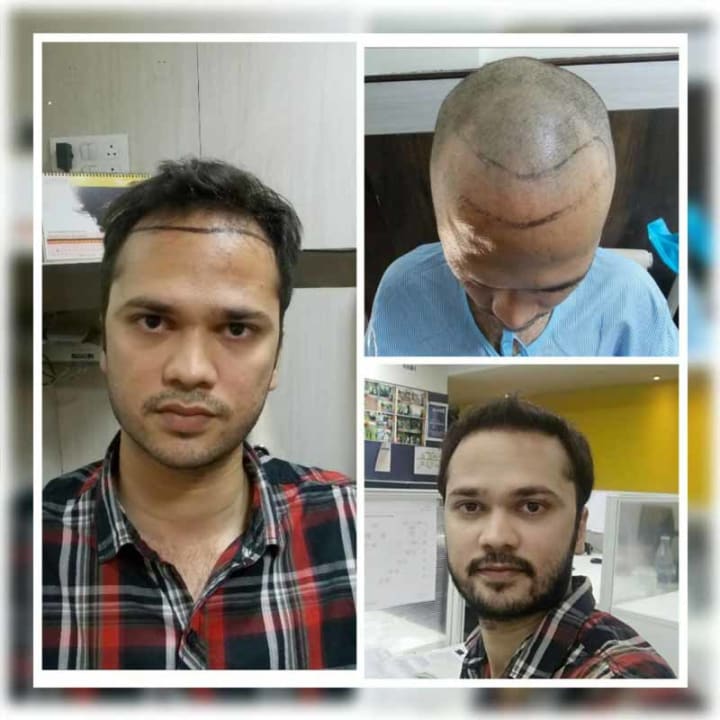 Is Hair Transplant a Painful Treatment in General?
The hair transplantation procedures typically require 4 to 8 hours for their execution. Most of the parts of the hair transplantation process are convenient however the surgical parts may cause a bit of complexity in terms of pain. Usually, experts give local anaesthetic treatment to the patient before starting the process. It numbs the scalp area or wherever it is applied and relieves from any pain throughout the process.
When the process gets over and one the way of recovery, the patient may experience mild pain, redness and tenderness for a few days. If the pain gets severe, the patient may take pain (and possibly anti-inflammatory) medication to relieve the pain and alleviate other similar post-procedural issues. For most of the cases, the pain occurs just for mild levels and patients recover swiftly to return to their routine-life within 1 or 2 days.
After hair transplantation treatments, experts recommend a few post-procedure instructions to the patients. These instructions are needed to be followed during the initial few weeks after the surgery for better results and for mitigating the chances of any severe complexity. After 2-3 weeks of hair transplantation, usually, the grafted hair falls out but gets replaced with new hair soon. It may take some months but by a year, most of the patients experience desired hair growth.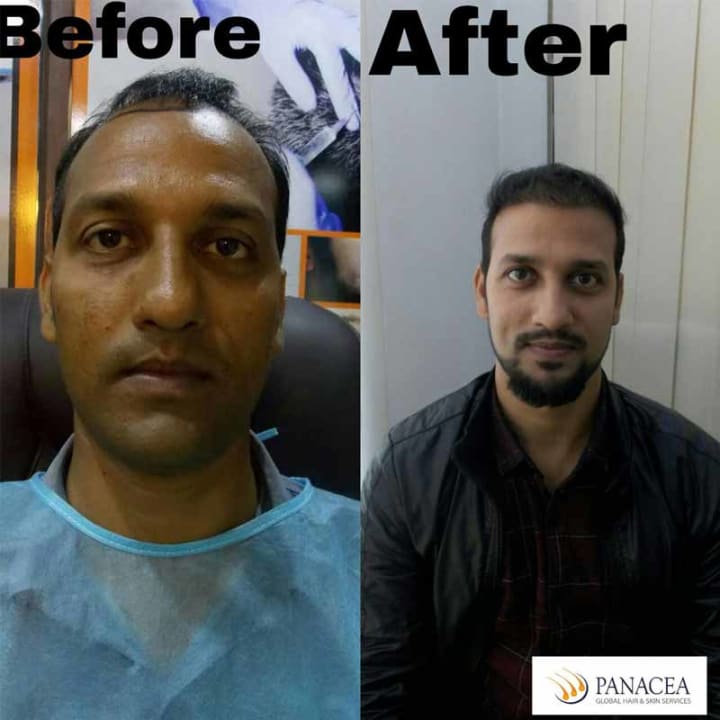 New Technologies and Advancements are Changing the Scenario
Hair loss treatments have come a long way and are still developing at a significant rate. Every day something new is adding up that is raising the efficiency of the hair transplant treatments while reducing the complexities. Whether your hairline is receding or already suffering from baldness, consulting the right hair experts can work wonders.
If you are also suffering from any hair related problem, as the experts of Hair Transplant in Delhi we suggest you visit only reliable and experienced hair treatment experts and clinics for resolving your issue. They will guide you with the best solutions for your hair-related problems. Acquire only expert assistance for hair transplantation treatment. You will certainly get the permanent solution of hair loss and natural-looking hair.