Created with FOREO
I Tried the FOREO LUNA fofo, and It Changed How I See My Skin
Sometimes, your skincare routine needs a wakeup call. Mine came in the form of the LUNA fofo.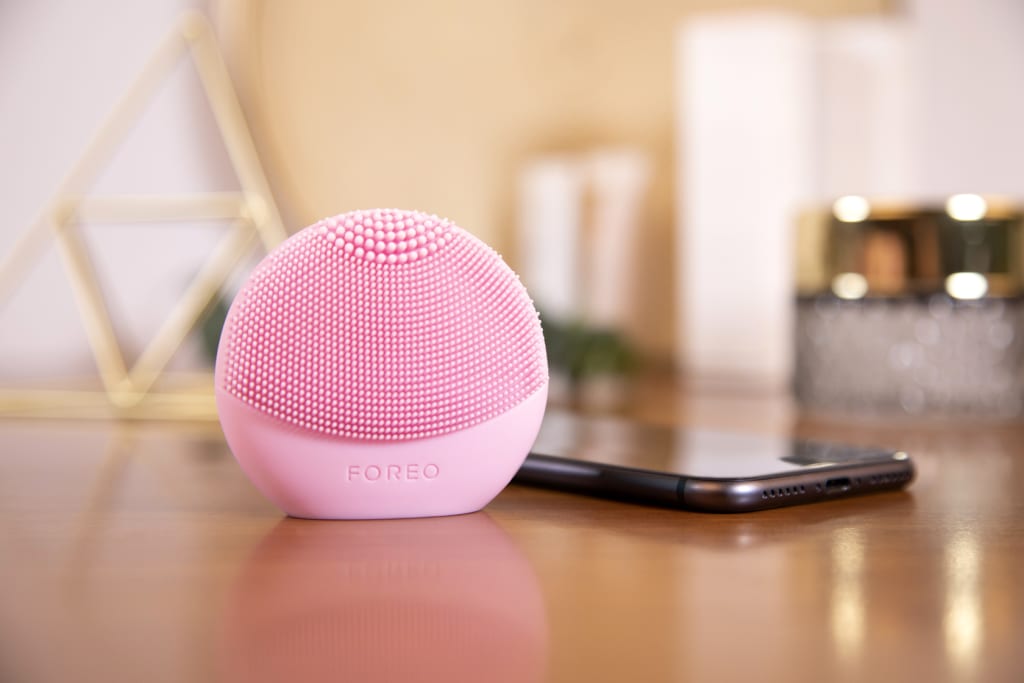 Call me naive, but I honestly thought that my lifestyle would never catch up with my skin. I've always been told I have a very youthful appearance, and that I aged very well. Like most others out there, I do a little bit of cleansing, drink a little water, and live my life without really thinking about skincare too much.
Even though skincare is an afterthought, I still keep abreast of most of the trends that people talk about in beauty. Lately, one of my friends was talking about the FOREO LUNA fofo, a device that tells you how fast your skin is aging, how to care for your skin, and what your skin type needs.
I, having a bout of bravado, believed that the LUNA fofo wouldn't be able to pick up anything. On a whim, I decided to buy one and give it a try. Cocky as it sounds, it seemed like one of the easiest ways to prove to myself that I was taking great care of my skin and maybe treat myself a little. Here's my story…
FOREO is one of the most technologically advanced skincare companies out there, and their entire philosophy is about promoting the use of science to get better skin. This is a company that doesn't believe in the standard "one size fits all"' approach to skincare, and as someone who has combination skin, I can appreciate that.
FOREO's upscale skincare works with your own skin's needs to create a customized skincare routine that brings out your natural beauty. I love the concept of custom care, so why not?
My first impression was one of surprise.
The FOREO LUNA fofo is meant to be small, but I wasn't expecting the packaging to fit in my hand so easily! I was expecting the LUNA fofo to come in a large box, complete with wires, a booklet, and some other gizmos, but it didn't.
The box was smaller than a clutch purse. There were no wires or cables inside the box, nor were there bulky instructional packages. Everything was on a small card that asked me to go onto the support site to see how to use the LUNA fofo.
As a fan of cute things, I was really pleased with the effort that FOREO put into making the LUNA fofo look like a little skincare buddy. The LUNA fofo had tiny "arms" holding a camera sculpted on top of the device. The two little sensors are made to look like eyes, and its power button looks like a belly button.
The bottom of the LUNA fofo was a cleansing sponge that had hundreds of little bristles. They felt firm, grippy, and at the same time, moved with a gentle push.
LUNA fofo's instructions were simple. All you needed to do was download an app, set up your profile, and then, press the LUNA fofo's power button to get a guided cleansing session. You just need your old facial cleaners to get started.
Like the intrepid reporter I am, I decided to set up the area around me so that I could fully enjoy the testing session. I grabbed my favorite cleanser, located a mirror, and started getting ready for the fun.
After downloading the app, I connected to the LUNA fofo without a problem.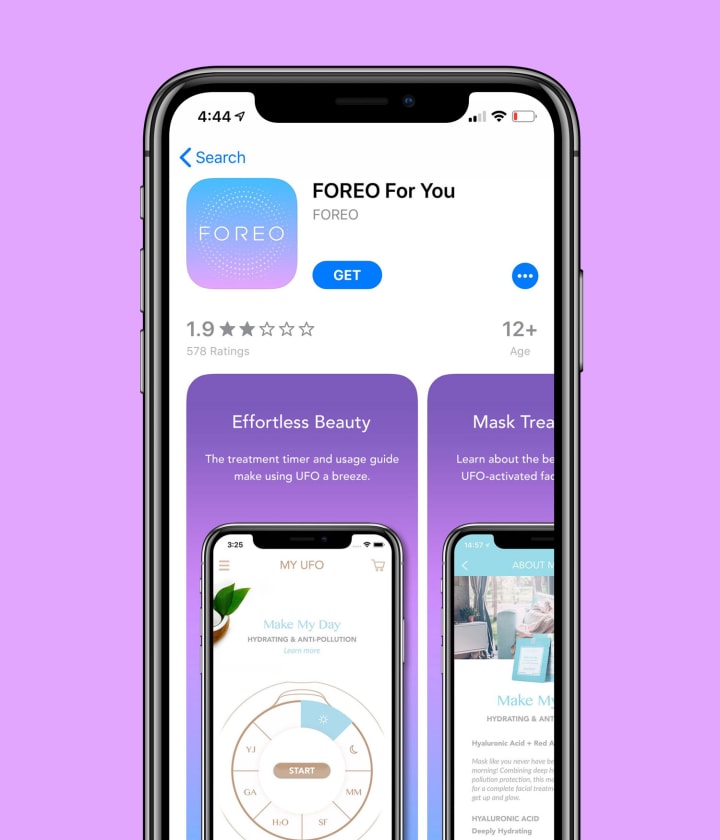 FOREO's app was a breeze to work with. It asked me my age, how much water I drink, what kind of skin I had, and let me upload a photo for my profile. I then connected the LUNA fofo to my phone without an issue. So far, so good.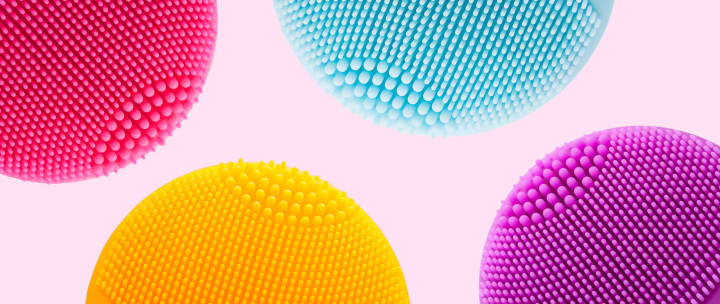 To finish my profile, the LUNA fofo inspected my face with its sensors.
Remember when I said that the LUNA fofo pushed me to have a wakeup call? This is where it happened. The LUNA fofo instructed me to press the tiny metal sensors up against my cheeks, nose, and forehead. Then, the app took a brief pause and told me about my skin's health.
Guys, my skin score was 50.
It wasn't 50 out of 50, either. My score was a whopping 50 out of 100. If my skincare was a test, I would have failed it with flying colors. This was not the result that I was expecting to see. It shook me and made me wonder what I could do to better my skin's health.
The skin score alone was enough to make me doubt my self-care habits. More alarmingly, my skin was actually two years older than I was—a far cry from the "five years younger" I was expecting. Looking at the stats, I realized I needed to take better care of myself before it was too late.
Now, it was time to give the FOREO LUNA fofo's cleaning abilities a try.
The LUNA fofo had already come up with a quick cleansing routine that was made to work with my skin's unique needs. I wet the LUNA fofo's bristles, added a dollop of my skin cleanser to it, then turned the LUNA fofo on. According to the instructions, the LUNA fofo would briefly pause when it was time to move to another part of my face.
The entire cleansing routine felt great, and only took about a minute to do. The vibrations were really soothing and just felt amazing compared to my normal "scrub and rinse" routine.
I rinsed off my face. Then, I touched my cheek. It was super soft, and felt incredibly clean. It seems like those little bristles really do know how to penetrate into skin!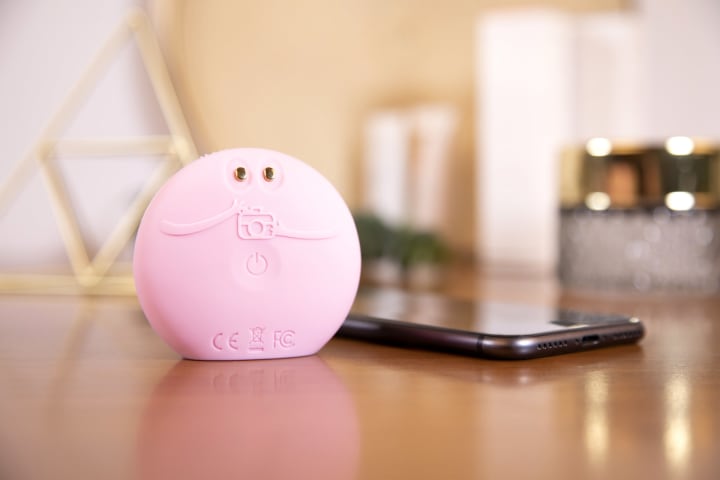 Cleaning the LUNA fofo is super easy.
New users will love how easy to clean the LUNA fofo is. The entire device is waterproof—yes, even the nodules that read your skin's age. To clean it, all you have to do is run it under warm water and maybe use a little bit of cleanser on it for good measure.
Once you're done rinsing it off, you can just leave it out to dry on a towel. After having seen facial cleansing tools that required alcohol spray-downs, replacement brushes, and other complicated cleaning patters, the LUNA fofo's simple cleaning routine was a breath of fresh air.
It's really weird how quickly something as simple as using a new skincare tool can change the way you look at your skin, and the LUNA fofo was proof of that. Ever since I saw my score, I became determined to change that.I now use my LUNA fofo on a daily basis.
Since I started using the LUNA fofo, my skin looks better and feels better. I understand why my friend was raving about hers. If you want to get a real, honest look at your skin and improve your skin's appearance, give FOREO's LUNA fofo a try. You'll be amazed at what one little device can do.
product review
About the author
Ossiana Tepfenhart is a writer based out of New Jersey. This is her work account. She loves gifts and tips, so if you like something, tip her!
Reader insights
Be the first to share your insights about this piece.
Add your insights