Hush: Inexpensive Makeup Dupes
Hush is a website and app that sells inexpensive beauty products. They offer many great palettes​ for a fraction of the cost.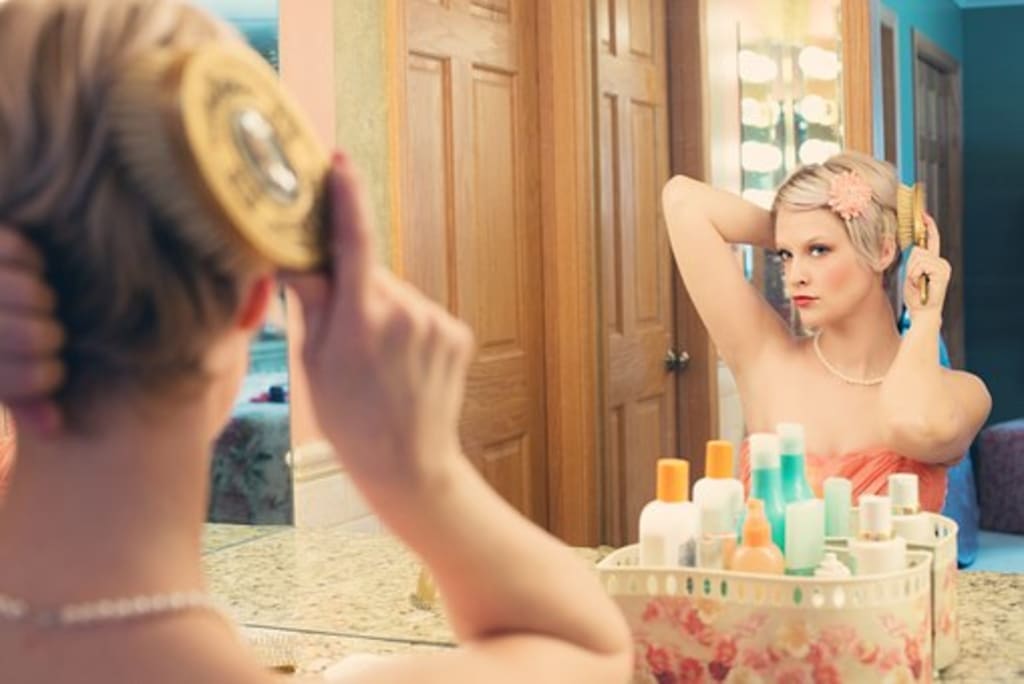 Hush is a site that sells inexpensive beauty products. The category of items they carry is listed at the top of the page and makes the website easy to navigate. Lips, Eyes, Face, Cheeks, Skincare, Brushes & Tools are the categories on the website. Hush is comparable to Wish, Buy in Coins, and Ali Express, only it's geared towards beauty items only. There is also an Android app available for Hush so you can shop from anywhere. This is a great place for bargain shoppers and beauty lovers.
There is also a $2 and under category on Hush that has face masks and cheap makeup items. The website also features a K-Beauty section which I love. I am a K-Beauty fan, though I will say the prices are the same as what the items would normally sell for on other websites. Though, if you are looking to try some new K-Beauty items and are ordering other items from this site to try, they are good add-ons to your shopping cart. Hush also carriers Milani, Elf, J. Cat Beauty, NYX and Makeup Revolution items. They feature a large selection of brands and they have free shipping on all their orders which is another great way to save money when purchasing from them. I like that they carry many different brands, some that are known and others that are not as popular. The website has a good balance and a large variety of products to browse at your fingertips.
This site has many dupes of high-end brands available. These dupes are similar to the high-end version only made by a lesser known brand. The items are not exactly the same as the original but they are comparable to it and cost less. This is a great way to save money and have similar makeup looks without paying a fortune. I plan to order from this website in the near future and hope the quality of the items is also good. I have not yet tried any of their products but have found numerous videos on You Tube with swatch comparisons and reviews by beauty bloggers.
Kleancolor, Okalan, Bad Habit, and Beauty Creations are some of the inexpensive, lesser-known brands that the site sells. These brands make dupes of Urban Decay, Too Faced, Tarte, Huda and other, more expensive brands. They have eyeshadow and highlighter palettes with similar colors and packaging to these brands for sale for a fraction of the cost. Many items are $8 to $16 compared to $24 to $54 for the more expensive version. Both versions of the palette can be used to create similar looks and no one will know you are using a less expensive makeup palette.
Some of the dupes that stood out to me are:
$15 Natural Matte Metal VS Kat Von D Metalmatte $60
$10 SugarEyeshadow Palette VS Too Faced Sweet Peach $49
Totally Nude Eyeshadow Palette $9 VS Too Faced Natural Matte Eyeshadow $36
Glowing Palette Shimmer Kit $12 VS Anastasia Beverly Hills Moonchild Glow Kit $40
Royals Eyeshadow Palette $10 VS Anastasia Beverly Hills Modern Renaissance $42
Aphrodite Eyeshadow Palette $12 VS Huda Beauty Rose Gold Edition $65
Athena Palette $12 $12 VS Huda Desert Dusk $65
These ones are also a good mention. They are very close to the Urban Decay Naked Palettes in packaging and many of the colors and sell for $10 instead of $54:
Happy shopping and I hope this article was helpful for you. Be sure to check out my other articles!
Check out my Author Page on Facebook!
Check out my Poetry!
Check out my Music Articles!
Check out my Beauty Articles!
makeup
Cat Lover, Poetry Writer, Tea Drinker, Skincare and Beauty Product Obsessed. Check out my poetry collection "Passing Skeletons" available on Amazon.
Receive stories by Amanda Zylstra in

your feed