How to Step up Your Grooming Game
Tips To Try In 2021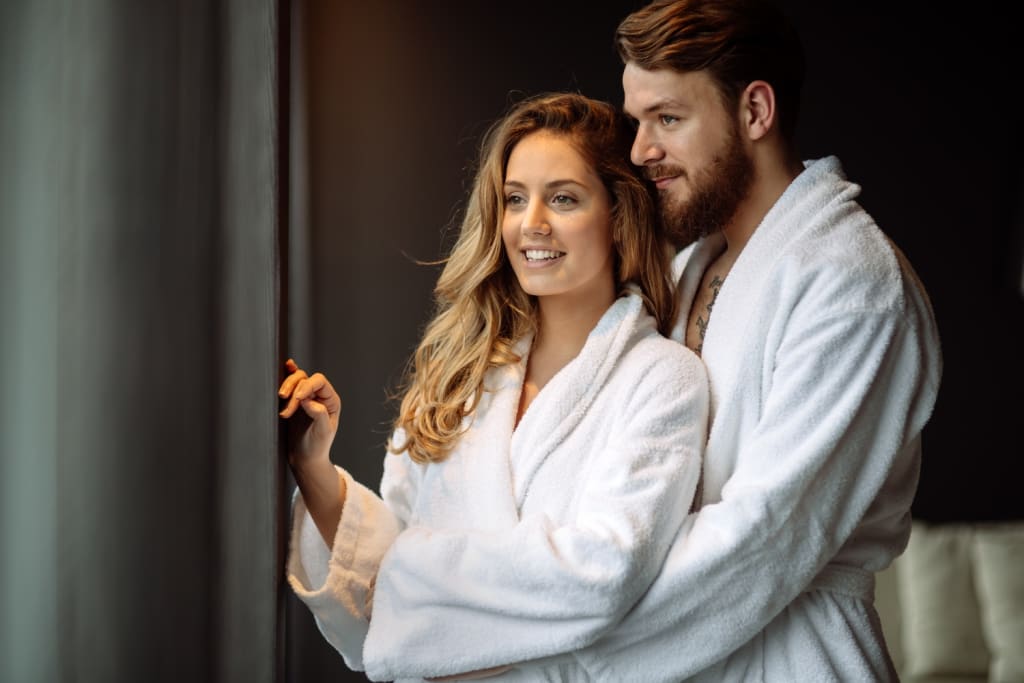 How to Step Up Your Grooming Game
If you're getting ready for a first date, a special occasion with that special someone, or an important professional event, you'll want to look and feel your best. The right grooming methods can give you the boost of confidence you need to make any important event a success.
Here are some effective tips for improving your grooming routine.
Tend to Your Nails
Whether you're shaking hands with a colleague or holding your date close, it's crucial to make sure that your hands are manicured. Of course, you'll want to tend to your feet as well if you plan on spending some quality time with your sweetheart. Even if you don't have the time to make an appointment, clip your nails, shape them with an Emory board, and buff your nails to keep them smooth. When your nails look clean and well-kept, you're more likely to make a great professional or personal impression.
Pay Attention to Body Hair
There are several men's grooming products you can use to tend to all the hair on your body. While you likely go to your barber to cut and shape the hair on top of your head, you may still have to get rid of hair in your ears or nose. If you don't normally shave your chest hairs, don't attempt to do this for the first time if you're getting ready for a date. You may experience redness or irritation, so make an appointment for a professional waxing if you want to remove chest hair a few weeks before a special occasion. You can also consult with an esthetician if you want to remove hair on other areas of your body to ensure that your waxing or laser experience is a safe and effective one.
Find the Right Scent
When it comes to professional meetings and date nights, you don't want to overdo it with the cologne. However, you do want to have a pleasant scent that lingers slightly but isn't too overwhelming. Test a few colognes to see which scents match with your body chemistry and spray a respectable amount of fragrance on your neck and chest before leaving your house. You may even want to spray a little cologne on your jacket or coat to make the scent last longer. You can also prolong the fragrance of your choice by choosing a body lotion and shower wash in the same scent as your cologne. Scents are closely tied to memory, and you can make your loved one feel even closer to you when you choose the right fragrance.
Make Sure Your Breath Is Fresh
Few things are worse than realizing your breath isn't fresh enough when you're having a conversation during a date or talking to your boss about an important project. Make sure you're aware of your breath throughout the day. Keep mints or gum on hand. Take a small bottle of mouthwash with you to a date or office party so you can use it in the restroom in between appetizers or drinks. Taking care of your breath sends a message that you're considerate of those around you and take pride in your hygiene.
Make Sure All Your Clothes Are Clean
You may not think it makes much of a difference, but when you're getting ready to go somewhere special, or even if you're entertaining company, you should prepare for the event with clean clothes, including your underwear and undershirts. If you've been wearing the same sweater all week, this is not the article of clothing you want to wear on a date, even if it's with your long-term partner and the sweater doesn't have any stains. Just like you want your body to give off a desirable fragrance, you want your clothing to smell fresh as well. The smell of clean clothing can be very attractive and sends the message that you do your laundry regularly.
These are just a few of the things you can do to look and feel better whether you're attending a social event, hosting a party, or just having a quiet night in with your significant other. Keeping these grooming tips in mind can also help you feel less nervous when you're meeting people for the first time and want to make sure you're presenting yourself well. The more you make these tips a part of your daily routine, the more comfortable you'll feel with going the extra mile to make grooming a priority.