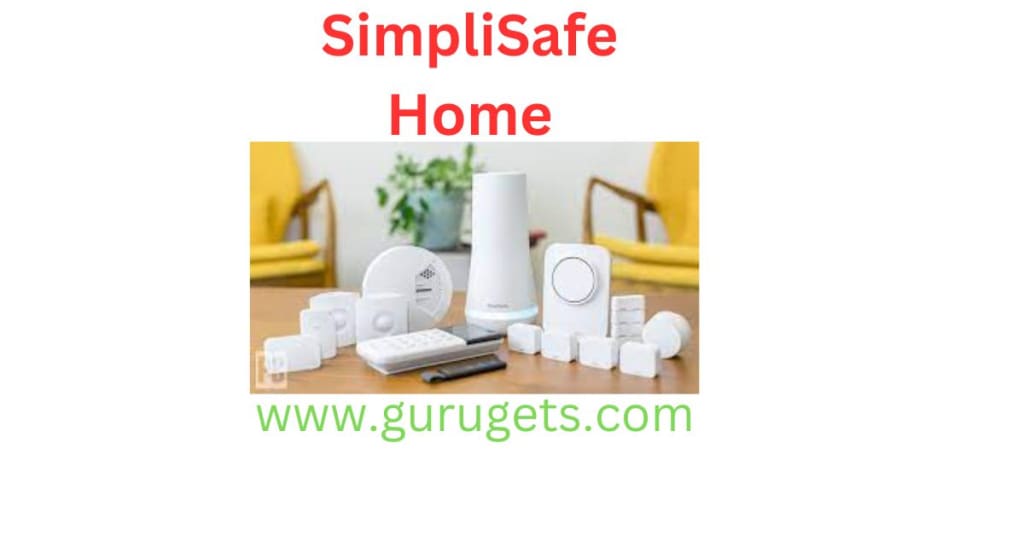 Introduction
Today it is necessary to safeguard your home and loved ones by having a sound home security system installed in your home. SimpliSafe, a famous name in the home security industry, offers a complete solution that combines economics, easy use, and advanced features. This cutting-edge home security system is intended to protect your house constantly.
We'll talk about the technology of SimpliSafe and how it keeps your house safe, whether you're away from home on business, vacation, or attending a party. You need to know everything about SimpliSafe when considering investing in a new security system or are concerned about how they work. To ensure your home is effectively protected, we discuss the installation process for your SimpliSafe home security system.
What is SimpliSafe Home Security System?
A home security system called SimpliSafe protects against fires, burglaries, and carbon monoxide poisoning. The system includes a base station, keypad, entry sensors, motion sensors, and panic buttons. SimpliSafe can be installed in minutes without needing tools or professional installation.
Some points you need to know
Planning Your SimpliSafe Home Security System
Before installing, it is challenging to plan your SimpliSafe home security system accordingly. Choose areas of your home you want to cover, such as the main gate, windows, and the high-passage regions. Based on your requirements, compile a list of the required parts, such as sensors, cameras, and control panels.
1. Unboxing and Familiarizing Yourself with the Components
Once you have your SimpliSafe home security system, take the time to unbox and train yourself with the various components. These typically include base stations, entry sensors, motion sensors, key fobs, panic buttons, and any additional devices you've purchased.
2. Mounting the Base Station
The base station serves as the central hub of your SimpliSafe system. Find a suitable location near a power outlet and place the base station thereFor a reliable connection; ensure it is within range of your Wi-Fi router. If necessary, connect the power adapter and Ethernet cable.
3. Installing Entry Sensors and Motion Sensors
Entry sensors play an essential role in securing your doors and windows. Install these sensors using the supplied sticky strips or screws, ensuring they are placed at the entry points. To detect movement in a specific area, Motion sensors are designed. Please place them in key locations to cover at-risk areas of your home.
4. Connecting Additional Devices
According to the manufacturer's recommendations, you should install additional equipment, such as cameras or environmental sensors. Typically, this involves connecting them to a base station or syncing them with your SimpliSafe mobile app.
5. Setting Up the Control Panel
The control panel gives you easy access to arm, disarm and monitor your SimpliSafe system. Find a suitable location for the control panel for quick and easy access, ideally near your main entrance. To be configured, follow the on-screen instructions, and you must be connected to your Wi-Fi network.
6. Testing and Activating Your System
Testing your SimpliSafe home security system after installing all components is crucial to ensure everything operates as intended by activating each sensor and device and verifying whether they start the desired response from the control panel. After you are satisfied with the test results, start your system by subscribing to the monitoring plan offered by SimpliSafe.
7. Integrating the SimpliSafe Mobile App
To improve the capabilities and advantages of your SimpliSafe system, download and install the SimpliSafe mobile app on your smartphone or tablet. The app has extra features, including live video feeds, event history, remote system control, and real-time notifications.
8. Customizing Your Security Settings
Within the SimpliSafe mobile app or control panel, you can customize your security settings to your desire. This includes setting an entry delay time, setting notifications, adjusting motion sensor sensitivity, and creating user codes for family members or trusted individuals.
9. Regular Maintenance and Troubleshooting
Your SimpliSafe home security system needs routine maintenance to be durable, effective, and reliable. Regularly check your device's battery level, clean sensors to remove dust or scrap, and update firmware or software when available. If you see any problems, consult the SimpliSafe user manual or contact customer support for assistance.
Steps to Install SimpliSafe
1. Go to the SimpliSafe website and create an account.
2. Log in and begin choosing your security system.
3. Put the components you have chosen for your system in your shopping cart.
4. Checkout and pay for your system once you have all the necessary parts.
5. Wait for your system to be delivered to your home.
6. Follow the setup instructions in the manual to set up your system.
Benefits of Using SimpliSafe
Some of the benefits of using:
1. To meet your unique requirements, Your system can be modified
2. The monthly monitoring fee is reasonable and requires no long-term contracts.
3. Within minutes, you may install and run the system independently.
4. The wireless design makes it easy to expand or move your system as needed.
5. All sensors and equipment are battery-operated, so no wire is needed for electricity.
6. From anywhere, using the SimpliSafe app, you can get notifications if there's activity at your house while you're away, and You can easily control your system.
7. You may choose from various security cameras from SimpliSafe to discover the ideal one for your requirements.
Alternatives to SimpliSafe
There are a lot of choices available when it comes to home security. When you're seeking a SimpliSafe substitute?
Similar goods and services are provided by a few more businesses besides SimpliSafe. One choice is ADT, one of the biggest US home security companies. They offer several different plans and packages to suit your demands and budget. Another option is Vivint, which provides a more comprehensive approach to home security. They include some cutting-edge features that can keep your house secure. here's Frontpoint, which is another popular choice for home security. They provide a wide selection of goods and services that suit your needs and price range,
Conclusion
You are now well-equipped to confidently install your SimpliSafe home security system by following this and planning your strategy, mounting the base station, installing sensors, connecting additional devices, setting up the control panel, testing your system, enabling monitoring, combining the mobile app, customizing your settings, and remembering to do regular maintenance.
About the Creator
Technology refers to the application of scientific knowledge for practical purposes, such as in the design, development, and use of machines, equipment, and systems.
Reader insights
Be the first to share your insights about this piece.
Add your insights