HOW TO APPLY LIPSTICK PERFECTLY
Learn how to apply lipstick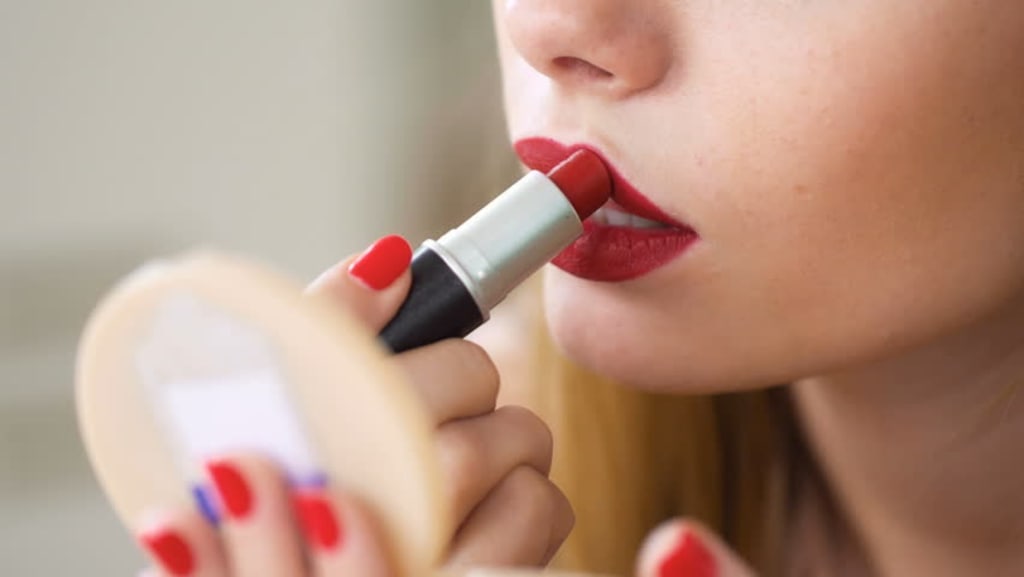 Imagine this: You've spent months on Tinder and now you're ready to meet Mr. Swipe Right. You have put on your favorite red lipstick on your lips. You smile widest at him as he walks in the door. After a while, you start to chat and then at some point in your evening, you make your way to the toilet. You are happy with yourself and notice a big red spot on your pearly whites as you pass the mirror. Oh!
This should never be a situation you find yourself in. It's not easy to apply lippie flawlessly. This skill should be on the top of your priority list if you are a beginner. This skill is just as important as knowing how to ride a bike and swim. This is how it's done.
1 . EXFOLIATION: If you use matte lipsticks, your lipstick can flake off or crack. Exfoliation is an important step that's often overlooked. The scrub should be used at least 15 minutes prior to application. You will have a blank canvas for your work because the scrub removes any dead skin cells. Use the exfoliator to gently scrub your lips. To really penetrate the skin and remove dead skin, you can use a toothbrush.
2 . MOISTURIZATION: After exfoliating your lips, you will feel their skin a little dry. To hydrate your lips, apply a generous amount of lip balm or cream. Lip balm will prevent lips from becoming dry and cracked, and it will allow lipstick to glide on smoothly.
3 . FOUNDATION: Next, apply some foundation. This step is essential if you want to get the best color from your lipstick. This step is essential if you have darker lips or are pigmented. It will create a uniform tone across your face. You can see that flawless application is more about preparation than actual application. Be patient and do your research.
4 . LIP LINER: We can't stress enough how important lip liner is when applying red, nude or vampy shades of lipstick. For precise application, it creates a liner on your lips. These should be your mantras: X and dash. Begin by creating an X sign traced around your cupid's bow. Next, place a dash directly below your X on your lower lip. Next, start to line your lips starting at the edges. Next, keep your liner horizontal. Draw a line towards the X on your upper lip and the dash at the lower lip.
5 . LIPSTICK: Whether you use a bullet, a brush, or a liquid formulation, it is the same process. Begin by applying the product within the area you have created around your lower lip. After enough practice, it will be easy to get it right the first time. Divide your lip in sections. Now, pull it inwards towards the centre. Now, pinch your lips and pull them in. Now you'll notice that your lipstick is now on your upper lip. That's exactly what we are trying to do! Split your upper lip in half again, then continue with the lower lip. Swipe towards the X of your cupid.
6 . CONCEALER: We're not disappointed! It happens to all of us. You should have your concealer prepared, and a small, thin brush to apply it. If you have accidentally painted beyond the lines, make sure to use your brush to cover it. You can also cover your mistakes with an earbud soaked in makeup remover. Blend your foundation using the dry side.
7 . MAKE IT LAST: To prevent your lipstick from slipping or smearing, there are some things you can do to make sure it stays on. You can avoid that coloured smile. Simply stick your finger in your mouth, smear your lips, and pull it out. All the extra colour will be visible on your digit. You can also dust loose powder with a single ply tissue placed on your pout. This will lock in the formula, and it will keep it there for hours!