How Jeffree Star Helped Me Through Postpartum Depression
The Power of Instagram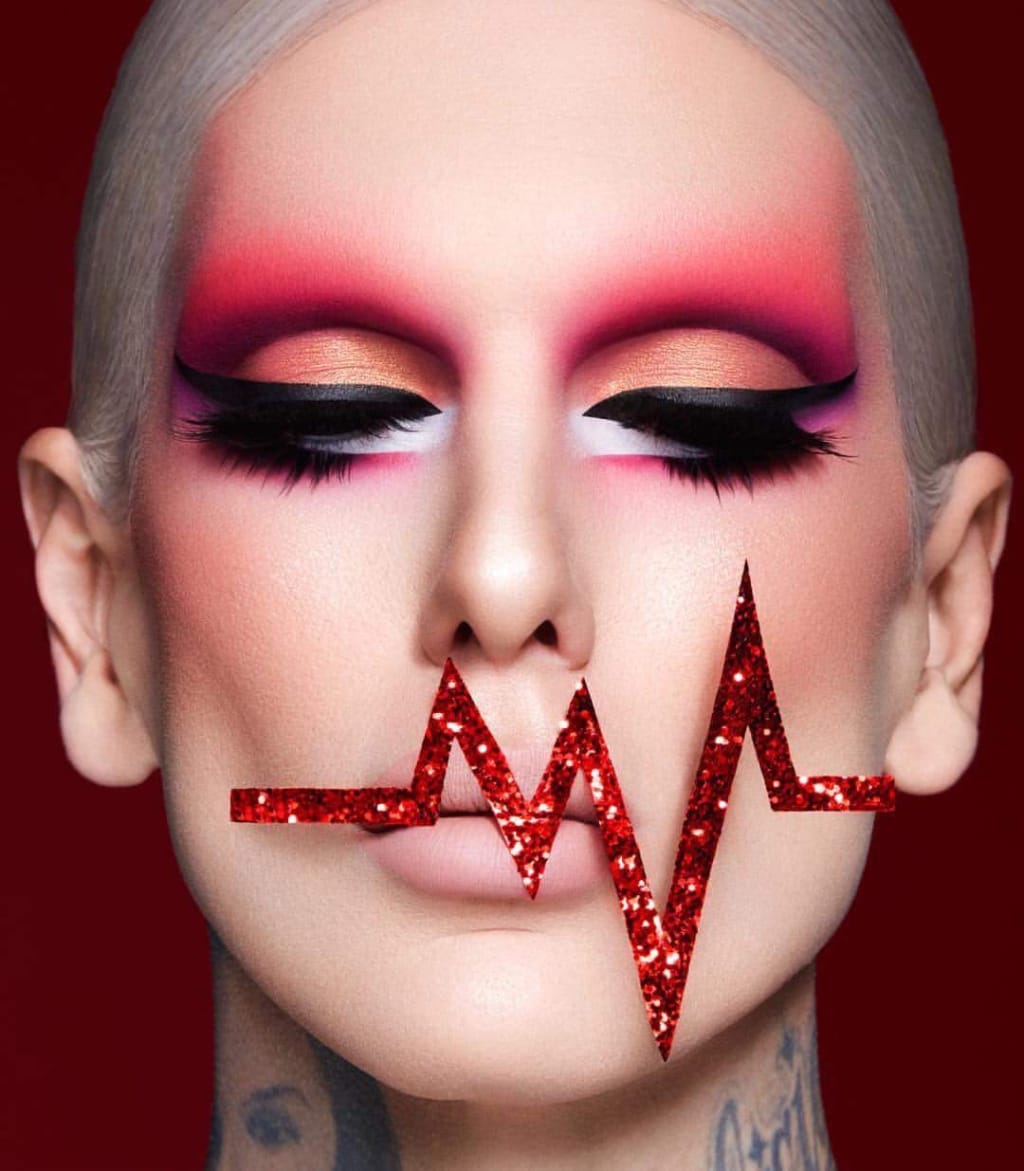 I have never been one to admire celebrities or religiously follow them on their social media platforms; their photos and videos were often distorted so heavily that the real person behind the social media outlet was lost. This all stood true for me until I stumbled across Jeffree Star during a very dark and scary time in my life.
After the birth of my second child, I began to lose interest in almost everything, including taking care of myself. Previously, I had been absolutely obsessed with makeup; the launches of new breathtaking eyeshadow palettes had me running for my Visa while the discontinuation of Chanel's Pro Lumiere foundation left me formulating a complaint letter. None of this mattered to me anymore. My days began to blend into one another as my couch started to form a permanent imprint of where I laid for the better part of the day. My family started to notice how I was fading away and, with their loving support, got me in to see my doctor who diagnosed me with postpartum depression and anxiety. I started a treatment plan at the end August 2017.
The early days were very difficult for me. I often doubted I was getting better and found myself drenched in my own tears on a regular basis. I specifically remember one of those days where I was sitting on my bathroom floor with the window open and the breeze was starting to crispen as summer drifted into autumn. I grabbed my phone and clicked on Instagram. I had been avoiding it like the plague recently since everyone seemed so happy and it made me completely resent how unhappy I was. This time I steered clear of my own newsfeed and instead went to the search area. This is where I discovered Jeffree Star.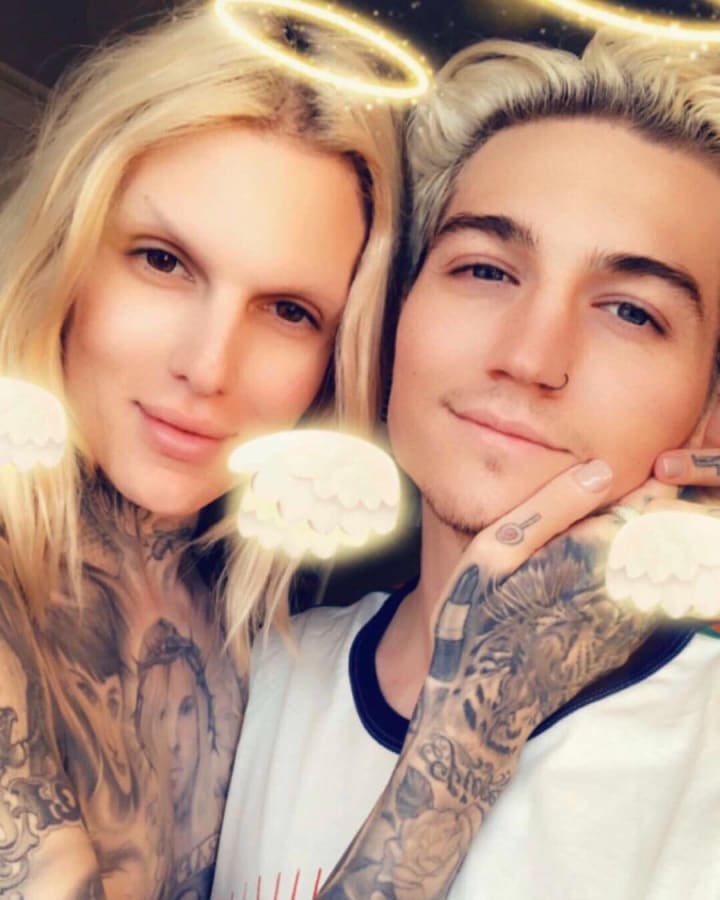 The very first makeup clip I saw on his Instagram had me immediately hooked; perhaps it was his comedic undertones or the way he refused to sugarcoat anything regardless of how others felt, I'll never know for sure. I quickly clicked over to his YouTube page to find videos upon videos of pure gold. Not only was he an absolute genius at makeup, he showed me products that I had never knew existed before—skincare products, eyeshadows, lipsticks, funky makeup gadgets, etc.
My inner flame began to flicker.
I watched all the videos that I could find and then checked my Instagram every day to see if he had posted anything to his feed or stories. He would often upload a photo or a snippet of his day which would bring a smile to my face, a smile that hadn't been there for a very long time. I noticed as time went by that I actually started to check his website looking for products he had created. I began to find makeup interesting again and even opened up my makeup bag for the first time since having my son, which had been 16 months prior.
Sure, it could have been my treatment plan, but I truly don't believe it was—it was feeling excited and inspired by someone so far away, yet so close. Someone who opened up their life to make others smile even for just a moment. Someone who took time out of their day to speak to his followers and tell them that their dreams do matter, regardless of how big or small. Instagram is a powerful tool but, when used properly, can honestly change lives.
And Jeffree Star does just that.
I'm shook.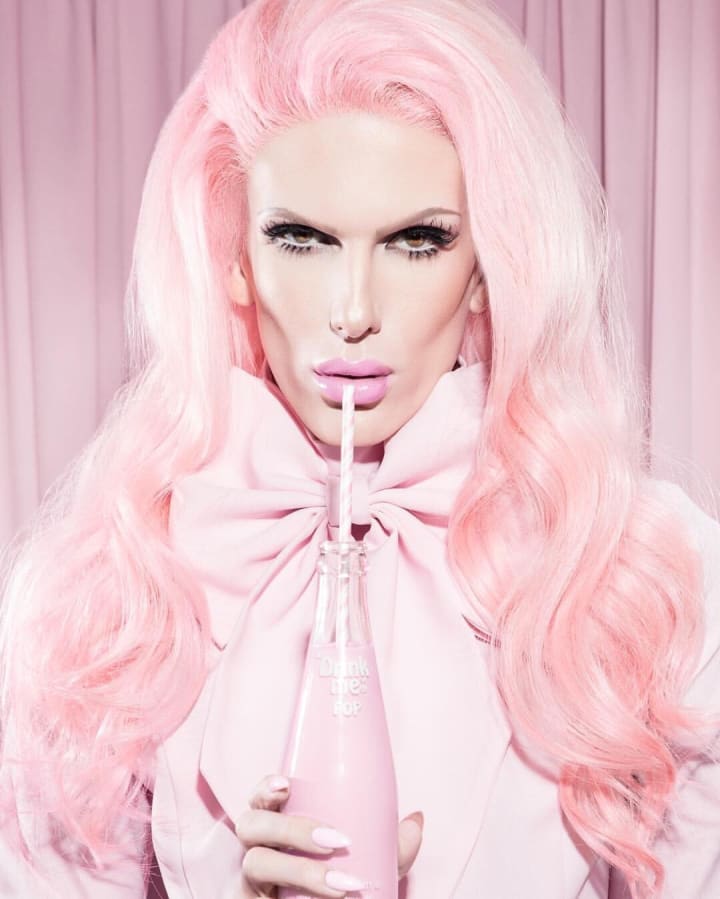 celebrities
Oh where do I start? Well, I have a specialized English degree with a minor in History. I went to Grad school for marketing research and analytics ... and, now I'm a stay at home mom! All that education just floatin' round in my brain.