How is The Shape Of Your Face?
Different Shape-Different Beard Style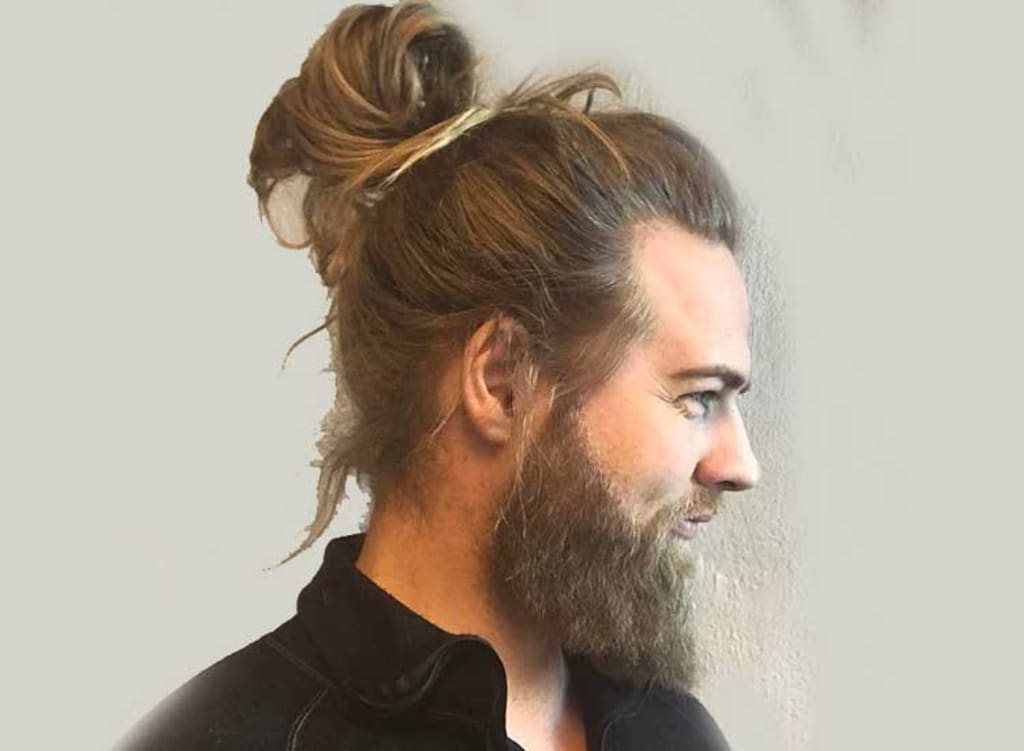 Beard style
Some men who have never left their beards do not know what style to use because they feel insecure knowing how they will look. The truth is that, just as there is a type of hair that favors the type of face, there are also different types of beard styles depending on the shape of the face you have.
If you want to know what style of beard to use according to the shape of your face, then, continue reading:
1. Square Faces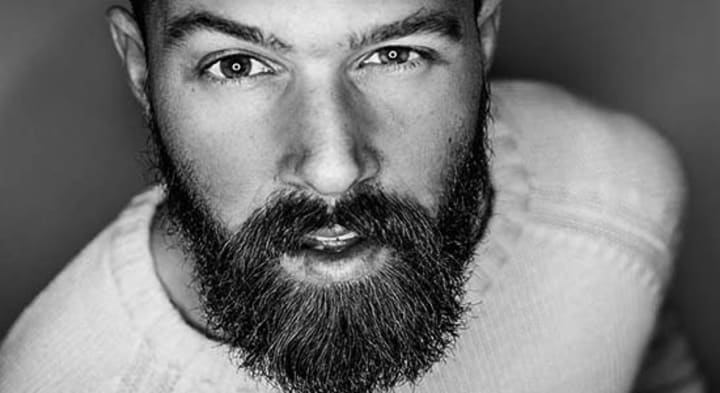 For those who have square faces, you can find excellent options to style your face. The cut should have sharp and precise lines on the cheekbones, as well as shorter on the sides and fill the center focusing and potentiating the square chin.
There are different styles that follow this line, for example, the circular style creates a kind of patch that joins, in the form of a circle, chin, and mustache. The Royal style creates a beard and mustache anchored by a strip on the chin.
The classic goatee beards only require a beard giving the feeling that the chin is lengthened by concentrating only on the lower part and a little on the upper ends. The last style of this category is the Petite, a small beard with lower predominance and a line that extends upwards.
2. Round Faces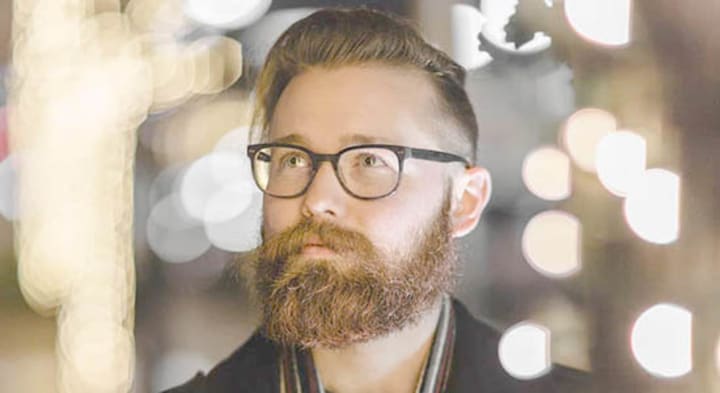 For many, having a round face is not the best thing that could have happened to them due to the way your face is projected. Don't worry, there's nothing a beard can't fix.
Here you should thin your face using an angled shave along the cheekbones as well as keep your beard full. One of the best styles is Van Dyke, a goatee-shaped beard filled with a stylized mustache. The short box is a full beard style with thin sides.
The Beard Balbo style consists of a beard without sideburns and a trimmed floating mustache. The anchor beard consists of a pointed beard that traces the jaw combined with a mustache. These styles will make your face look much thinner and stylized.
3. Oval Faces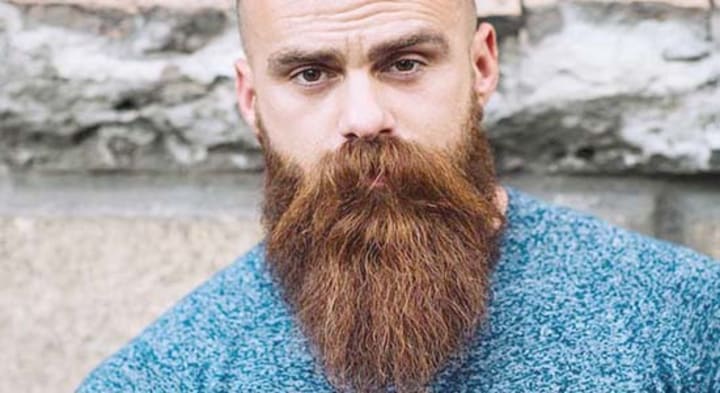 As with round faces, oval faces seek to stylize their features slightly. Although in this type of face, any style of beard fits easily. So, in reality, all we will need is to know what the styles are so we can adjust to them.
One of the most popular is the Cheuron style, which consists of having only a mustache that covers the upper lip, without a beard and without a lower mustache. The three-day beard is another rather eye-catching style, it consists of using a very trimmed beard that simulates 3 days without having shaved.
We can also find the Higheshoe Mustache style which consists of a horseshoe-shaped mustache, i. e., as a universal with long points down. Finally, the Original Staircase style basically keeps a small mustache on the upper lip.
4. Rectangular Faces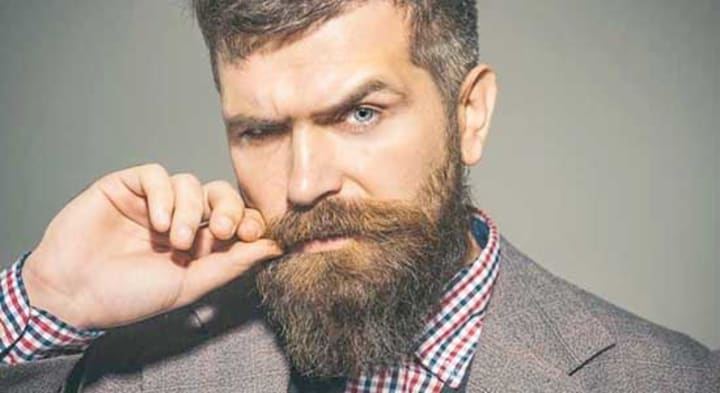 The goal of beard styles for rectangular faces is to show the strength of your facial features. Here, we should keep the beard shorter in the lower part, as well as longer in the sides. This to give more strength to the shape of your face.
The Mutton Chops style is one of the most striking, it is about having a beard with elongated sides that connect with a hollow central mustache in the center but with long sides down. The Gunslinger style stands out for having flared sideburns with a horseshoe mustache.
The chin strap is perhaps one of the most minimalist and simple styles we can find, it is a vertical line of beard in the center of the chin. The Chin Strap style features a beard without a mustache that surrounds the chin, usually, it can be thick or thin.
Choose the Right Beard Style
The correct style of beard will depend on several factors, each of them will influence the way in which the beard makes your face look.
Therefore, you should consider them when choosing which style to take. Here we bring you the main factors to consider the following 3 things.
1. Shape of your Face
The first thing you should consider is the shape of your face. Not all styles look good with all shapes, for example, there are styles that go well with square faces, but not with round ones. The first thing you must define is the type of face you have.
2. Beard Type
In the same way, the type of beard influences a lot when choosing which style of beard to use. For example, if you have a bushy, thick and abundant beard, there will be styles that fit better with that. There will also be other styles for light beards.
3. Trends
Finally, consider topics such as trends when choosing what style of beard you want. If you are one of those who enjoy being fashionable, choosing a style according to trends can be a good idea. If you are from the Underground, going against the trends is the best option.
If you want to have these beard styles, do not worry, there are different options to do which range from going to a barbershop to do it at home. Although this last option is undoubtedly the best of all.
To have these styles at home you need nothing more than a mirror, a machine to shave and delineate, as well as foam. With these simple items that you can buy even online, you can have the best beard of all and in a matter of minutes. Now looking attractive is no longer complicated even if you are a college student.