How Are CC Creams Different from BB Creams and Which One Should You Choose?
In this post, we'll learn about CC creams and BB creams—which one does your skin actually needs?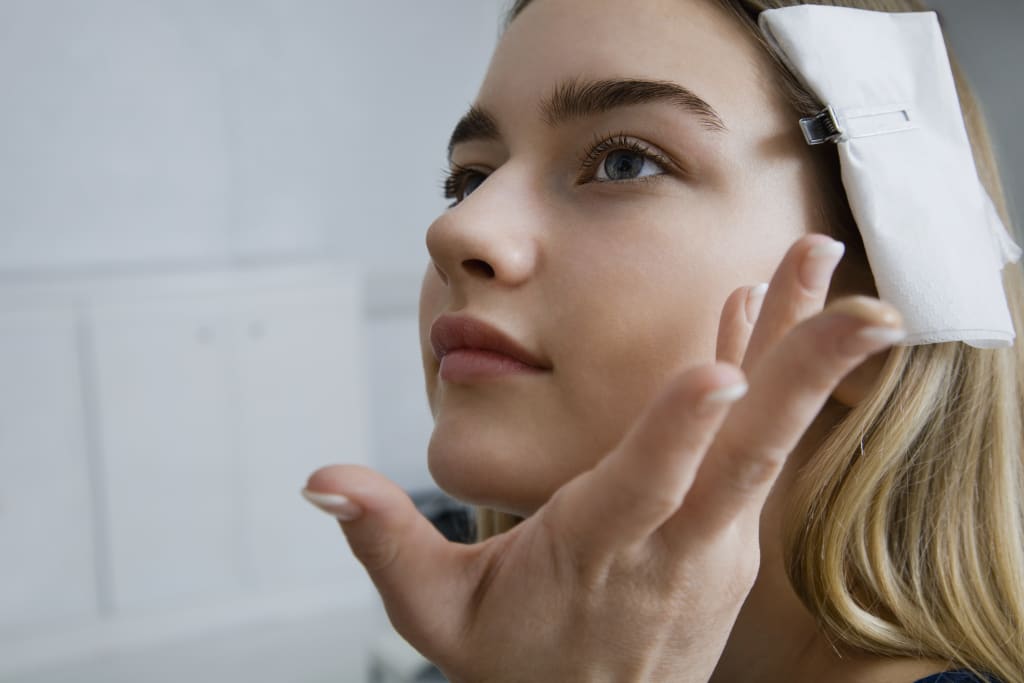 BB creams and CC creams are a very new and unique innovation in the makeup world. They have been around for quite some time now and they have all the potential to take the place of your foundation. Whenever you are not in the mood of applying foundation on your face, these products can come in really handy. They are great for everyday wear and they also give you the flawless finish for your "no makeup" makeup look. It feels like your own skin, just better.
While both of these creams are great picks for all those who love to wear minimal makeup, it is also very important to pick the right one for your skin concerns. Everyone's skin is different, and therefore, not everyone can benefit in the same way from these creams. They usually come in a very limited shade range, which is not a great plus for all Indian skin tones. Nevertheless, they do what they are supposed to do, make your skin flawless and glowing.
In this article, we are going to share with all the differences between these two creams and which one should you choose according to your skin type and concern. But before we dive into the differences, let us first understand what exactly these creams are.
What Is A BB Cream?
BB cream refers to Beauty Balm or Blemish Balm. Before becoming all the rage and gaining popularity all around the globe, it first gained preference in Korea. Koreans are highly concerned over their skin and most of the beauty and skincare products generally originate from there. Korean BB creams are often formulated with skincare in the form of makeup. They have varieties of benefits, which include reducing shine, sun protection, having a natural sheen, etc. BB creams come in different formulas for all different skin types, which is a bonus.
BB creams do not provide a high coverage as your foundation, but they are especially great when you want to wear makeup without looking overdone. Think of it as your tinted moisturizers. How moisturizes provide hydration to your skin, BB creams go beyond that doing a lot of work. It has the potential to fulfill all your skincare goals from illuminating to mattifying and from providing hydration to reducing shine.
What Is A CC Cream?
CC cream refers to Colour Correctors or Complexion Corrector creams. Think about how a color corrector works and you will get the gist of CC creams. Just like BB creams, they are highly versatile and have many uses. But unlike BB creams, they provide a little bit more coverage and are potentially known for hiding your skin's imperfections. They are often formulated with anti-aging properties as they reduce the appearance of fine lines and wrinkles.
CC creams reduce the appearance of all your imperfections like dark spots, redness, and so on. So instead of using a separate foundation and concealer, you can use a CC cream to hide all your problem areas at once. There are lots of affordable CC creams available online that you can give a shot. CC Creams often help to produce brightness and sun protection as well.
When And How To Use BB Cream?
There is no perfect time for applying a BB cream. You can wear it on an everyday basis when you want to look put together without looking all dolled up. They are especially great for days when you are in a hurry and do not have hours to do your makeup.
BB creams are very versatile and you can skip your moisturizer and primer during this. They usually come with an SPF, but if you stay out in the sun for long, then you might want to put on a sunscreen underneath it.
There is practically nothing that can go wrong with BB creams, and having said that, there is not a correct method of applying it. You can either use your hands or your beauty blender to blend this product into your skin. However, make sure to wash your hands before applying this with your fingers, and also blend it to your neck to avoid any harsh lines. This will leave you with a sheer and seamless looking skin.
When And How To Use CC Creams?
CC creams, just like BB creams, comes with a ton of benefits. They are also suitable for the days when you do not want to bury your face under makeup. Since they provide a lot more coverage than BB creams, you can use it on your regular makeup routine as a replacement to your foundation.
If you have any skin concerns and want to hide the imperfections of your face, then this cream is a better and affordable option as opposed to your high coverage foundations.
Apply the CC cream as you normally would apply your foundation. Follow all your skincare steps like cleansing, toning, and moisturizing, and then apply CC cream. Work with either your fingers or a beauty blender, whichever is convenient for you. But be sure to blend it really well, going all the way down to your neck for a smooth and seamless finish. Use a CC cream with a broad spectrum of sunscreen if you are exposed to the sun for a prolonged period of time, or you can also use sunscreen as the last step of your skincare routine.
How Should You Choose A BB Cream Or CC Cream According To Your Skin Concerns?
Both of these creams are great for everyday wear and they come in multiple shades, which are not a problem. However, there are certain things you should keep in mind while selecting your BB and CC cream. The most important factor is to listen to your skin. Notice what your skin texture is like and what your concerns are and proceed further accordingly.
If you have oily skin, then a CC cream is going to be a better choice as it is lighter and less oily than a BB cream.
If you have acne-prone skin, then you might want to focus on BB creams as they have skincare benefits and it will not inflame your skin any further.
For those who have dark spots and blemishes, a CC cream. It's a better option, as its main work is to hide imperfections, giving you that flawless skin.
People with sensitive skin can go for both BB and CC creams and find a match that complements their skin the most.
For redness, use a CC cream as it is a color corrector and it will give you an even tone in no time. For anti-aging, both BB and CC creams are a suitable option; and for natural healthy-looking glow, BB cream comes to the rescue.
That was all you needed to know about BB and CC creams. Hope this article was helpful. Keep these tips and mind and stay beautiful.