Get rid of dark circles under the eyes in a blink of an eye
Some tips for dark circle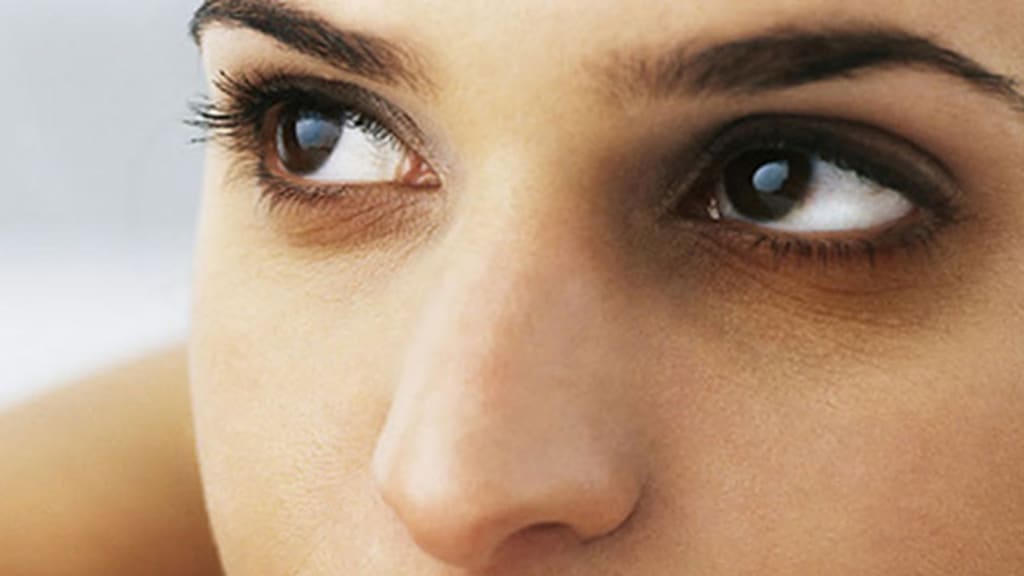 Eyes are a special part of beauty; the eyes come first when talking face to face. But if there are black spots under the eyes, it is not only bad for the eyes; black spots on the skin are harmful. Fatigue is increasing due to work pressure and it has become almost impossible to take care of one. The body is not getting enough sleep. If the necessary steps are not taken to prevent these black spots, then these spots start to grow gradually. You can get rid of the black spots under the eyes at home. As well as skin care, adequate rest is also very important.
Cucumber, more or less known to everyone, removes dark circles under the eyes. Peel a squash, grate it and squeeze the juice. Then apply this pack under the eyes. When it is dry, wash it with water and apply almond or coconut oil on that part
A variety of beauty products with coffee are now available in the market, coffee beans are also available to buy in shopping malls or any coffee shop. Make a pack by mixing one teaspoon of coffee bean powder with the same amount of cocoa powder and honey and apply it all over the face including under the eyes. When dry, rinse with water. Wipe dry face and apply moisturizer. Before going to bed, apply a layer of almond oil around the eyes. Use this pack every day. Then the black spots under the eyes will be easily removed.
Refrigerate after using the T-bag. Then close your eyes and leave it on for 10 minutes. Regular use will remove dark spots under the eyes.
Yogurt is useful to remove dark spots on the eyes. The hydroxy acid in yogurt increases the rate of new cell formation. Put a pack of yoghurt, honey and rose water under the eyes and when it is dry, wash it in lukewarm water.
Raw turmeric is always beneficial for skin care. Mix coconut oil and almond oil with raw turmeric and apply it well under the eyes. When it is dry, wash it off.
Does banana peel really remove black spots under the eyes?
There are various myths about beauty. Anita Bhagwandas, a beauty and lifestyle journalist, regularly checks for them on behalf of the UK's Guardian newspaper. Dark circles or dark circles under the eyes can be due to various reasons. For some it is due to genetics, in others it is due to age, lifestyle and skin type. Social media users say that banana peel has a wonderful ability to remove these dark circles under the eyes. Anita took to the field to judge the truth of their claim. What did he get?
It is true that retinol-rich products stimulate the skin's main protein, collagen. And the myth that bananas are nutritious attracted Anita. However, it is also true that some retinal's can cause skin burns.
First, Anita peels the bananas and takes out the white fibers inside with a spoon. Some recommend mixing it with Aloe Vera gel before applying it to the skin. According to her, Anita kept the mixture under her eyes for 10 minutes.
The mild salicylic acid in banana skin could lighten dark circles, but after three attempts a week, he did not notice any difference in the skin. Then take three other roads.
Just cut the peel into pieces and apply it directly under the eyes. The black spots have not been removed, the fiber of the opposite banana peel is stuck in the eyelids.
If you have a collar peel at hand, then where is the difficulty in giving? But the most practical and effective way to get rid of dark circles is to use retinol-rich eye cream and a concealer. Even then, if it doesn't go away, it's best to see an expert.
About the Creator
Stay tuned for the latest health and beauty information. Our responsibility is to take care of your daily life.
Reader insights
Be the first to share your insights about this piece.
Add your insights