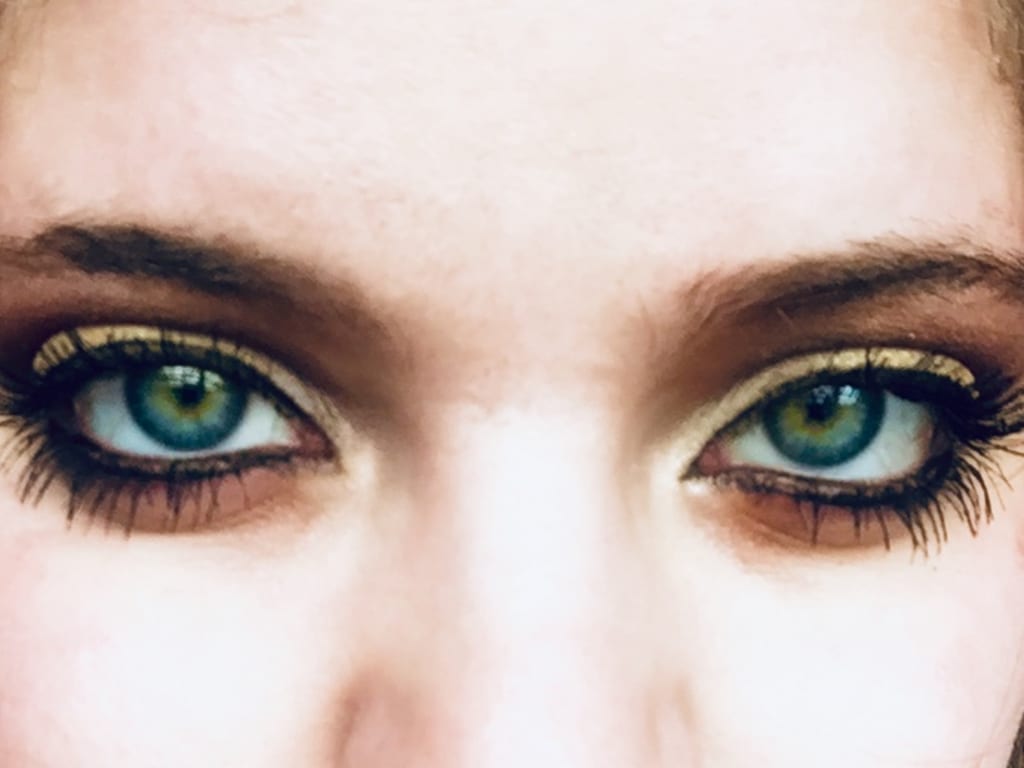 Hello there beauty lover!
Whether you wake up each morning and follow the same, everyday 5-minute makeup routine or you like to venture into different styles and have a little more time to spare, you clicked on this article for a reason. I am in no way calling myself an excerpt, but if you're looking for easy and/or cheap ways to upgrade your look, read on! I will be giving you several different examples of how you can use different color combinations on each end of the spectrum to find a look that works best for you - or even just for stepping outside your comfort zone in order to match a specific outfit. So without further ado, let's jump right into it.

One: The Basics
Something you want to always keep in the back of your mind, if you don't know this already, is that whatever the lightest color of [main] eyeshadow you're using should be applied to the actual eyelid. In the photo above, for example, there are two different looks using the same 3 colors. In both cases, the lighter color takes up most of the lid. In the left side look, the white is only used in the corner of the eye to add a little pop to the otherwise two-color-only style, which in general is another fast and easy way to upgrade your favorite eyeshadow style.
Two: Playing Around with Eyeliner
Getting creative with your liner is something that, once you get it down, can give you a nice n easy go-to look that can transform you from caca to Gaga in a matter of minutes. In the photo above I used barely any eyeshadow, just enough to make some separation from the rest of the face, but three different eyeliner colors. You can use this same concept with just the silver and regular black liners if you don't want a color involved in your look and it'll have the same impact. A unique gradient eyeliner wing with a splash of mascara thrown on top is such a fast, easy and effective look to turn to in a hurry.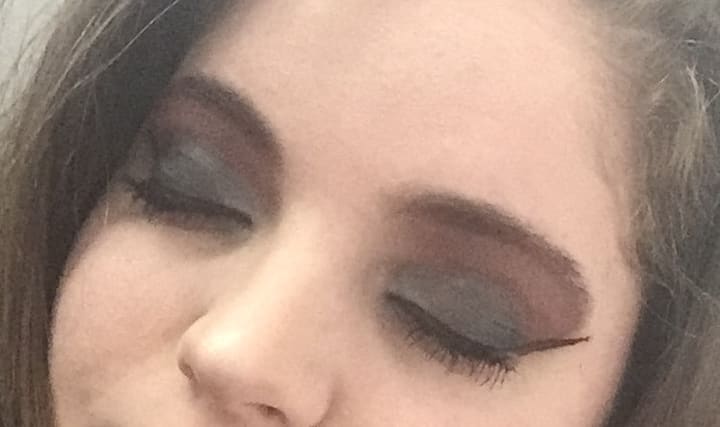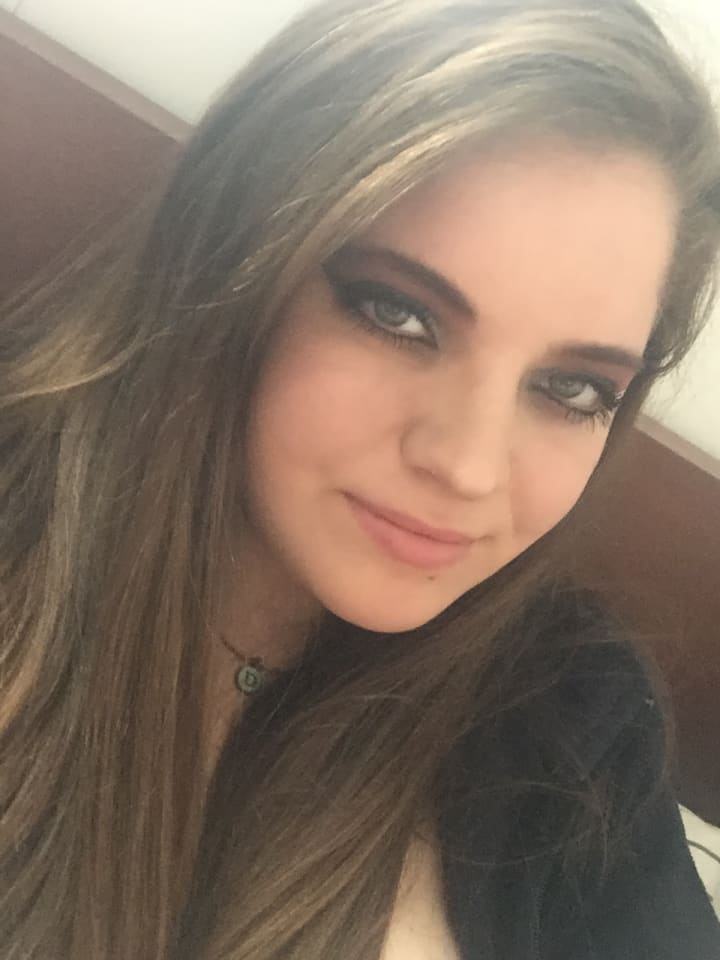 Three: Try New Things
Step outside your comfort zone! Especially on an off day where there's no pressure to get ready in a hurry, one of my favorite things to do is try different eyeshadow colors that I don't typically wear. In the photos about I'm just wearing blue and red eyeshadows which isn't too crazy, but those are two colors that I tend to avoid using for my day to day life. But it's a fun way to possibly find a new style that you never would've thought about trying otherwise. And if at first you don't succeed, try try again. Keep your makeup remover handy!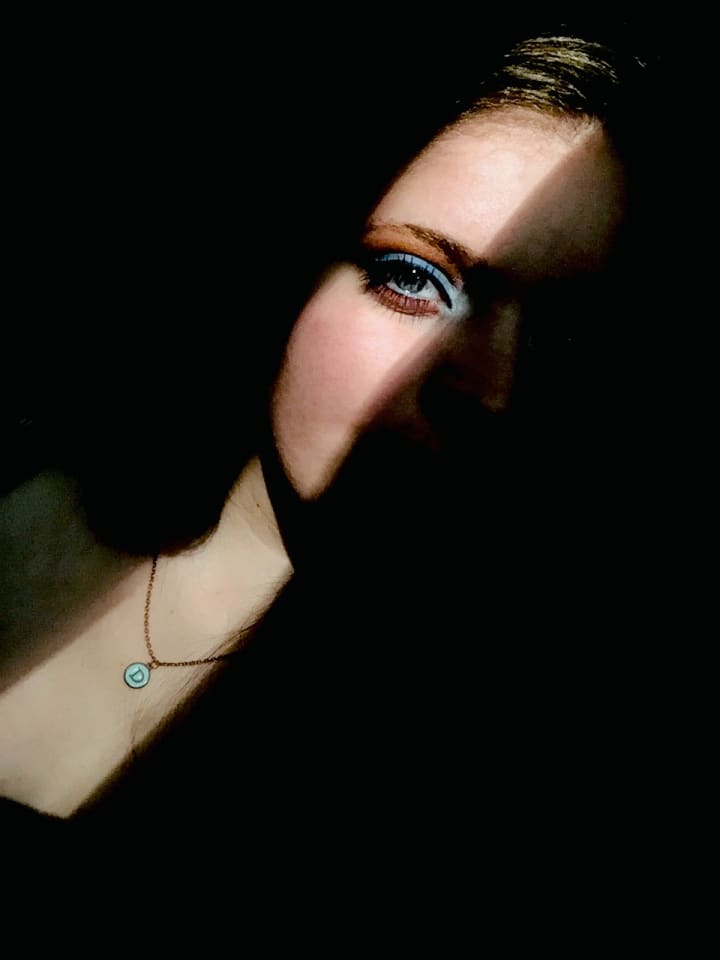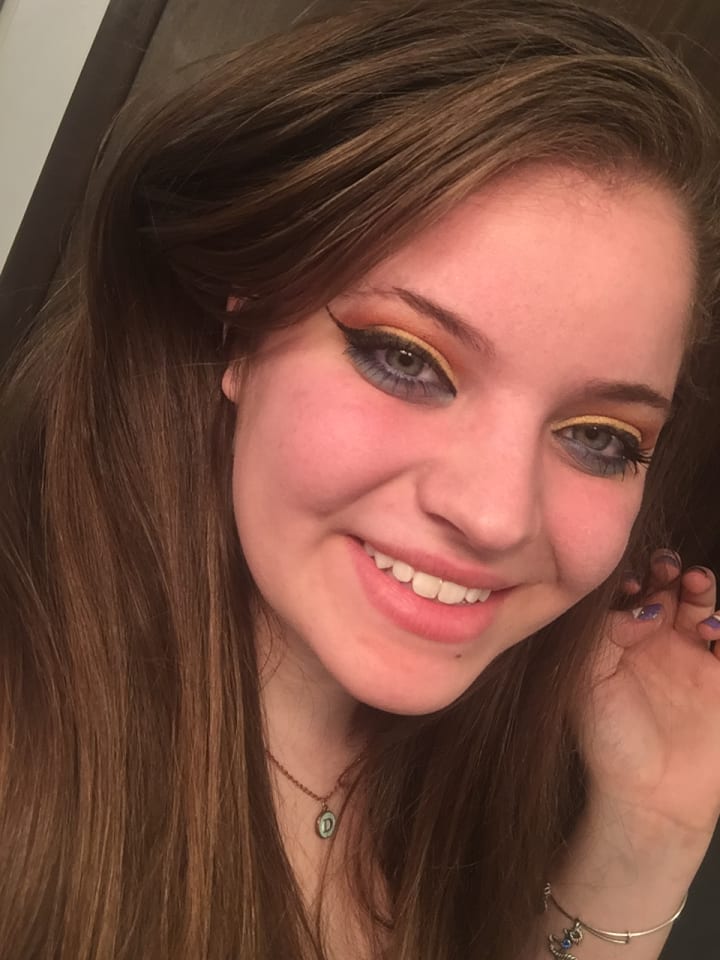 Four: Colors, Colors, Colors
There are more eyeshadow colors than brown or white-black scales! In the images above, the isolated eyelids alone might look a little extreme with the different vibrant colors being used, but if you take a step back you can see that it doesn't really look too out of the ordinary at all. Playing around with different reds, yellows and blues is a great eyeshadow trial to test out in the spring and summer time. It fits the atmosphere around you and can complete change your average style. It's also fun to experiment with different cute beach dresses or during grad. party season!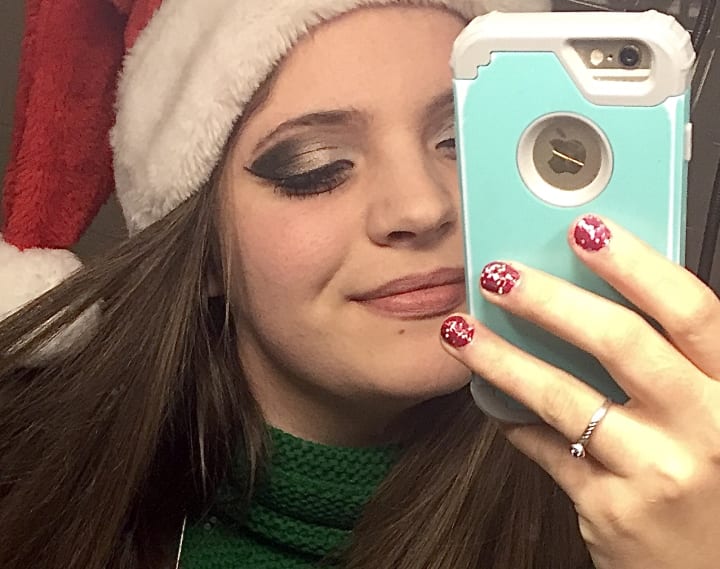 Five: Simple Smokey Eye
On the opposite side of the the bright color(s) look, there's your basic white to gray to black eyeshadow gradient look. This is one of those going-out makeup looks that you can never go wrong with. It's such a simple concept, yet still so stunning and you are bound to get compliments from people wherever you're wearing it out at. Depending on how good your makeup brand is, it may be a harder look to get right sometimes, but once you get the hang the hang of it, you never forget!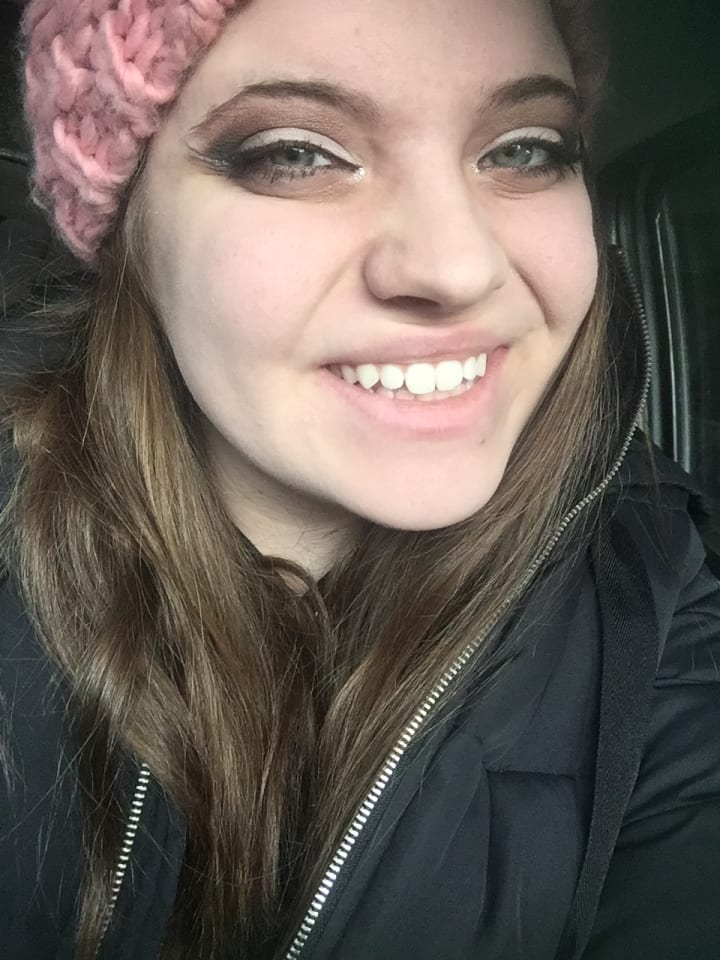 Six: Simple Tricks with Eyeliner
Going back to eyeliner hacks, another cute trick to try out is just adding a second layer to your wing. It may look a tiny bit funky at first glance, but from another person's point of view it looks like nothing more than a small, yet unique detail that you added to your look. It's nothing too crazy, but it's interesting and will set you apart from someone else's eyeliner style in a heartbeat.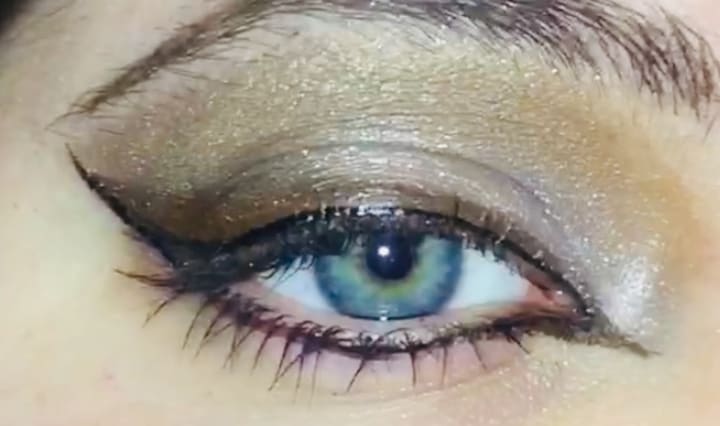 Seven: The Last One
Coming full circle with another simple eyeliner color double-up is my last little simple eyeshadow hack (for now!). In this specific photo, I tried out a replacement technique with the swapping out of the eyeshadow color with a brown-colored liner. It gives you a similar and yet completely different look than a shadow would, and the difference in the brands teamed with the different brush/pen you use with liquid eyeliner will give you a subtle, crisp and more controlled look.
Thank you for reading! Don't forget to try new colors and styles and step outside your comfort zone.
Stay beautiful.
xx