Created with Dune
Does Dune Glow Remedy Really Work? I Tried It For A Week And Here's What Happened.
Rather than using topical products alone to bring out glowing skin, Dune's Bliss, Boost, and Dewy water let me hydrate with tasty blends of vitamin goodness!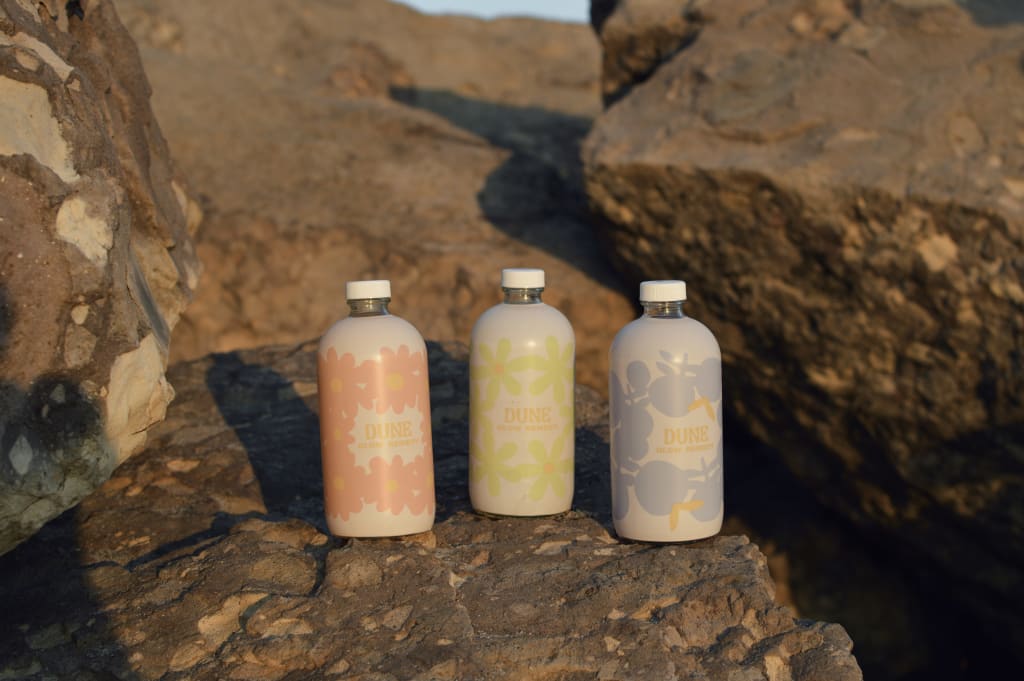 With the weather being as hot as it is, it's been hard for my body to adjust. Not too long ago, a heat wave blanketed Southern California, bubbling up to sweltering triple-digits. This was bad news for my skin. While I absolutely love basking in the sun — summer months are what I look forward to — the hot, hot rays combined with low humidity translated to breakouts and irritation. What's more, high temps increase water loss, which often left me dehydrated, and consequently, battling a case of the blahs. Given that water is key to the proper functioning of every process in your body, we all know the damage not getting enough of it can do; Fatigue, dizziness, a drop in blood pressure, mood shifts, brain fog are just to name a few. So, it was at the right time, really, that I heard of Dune, a new wellness drink that promised to amp up collagen production and imbue my skin with some much-needed hydration.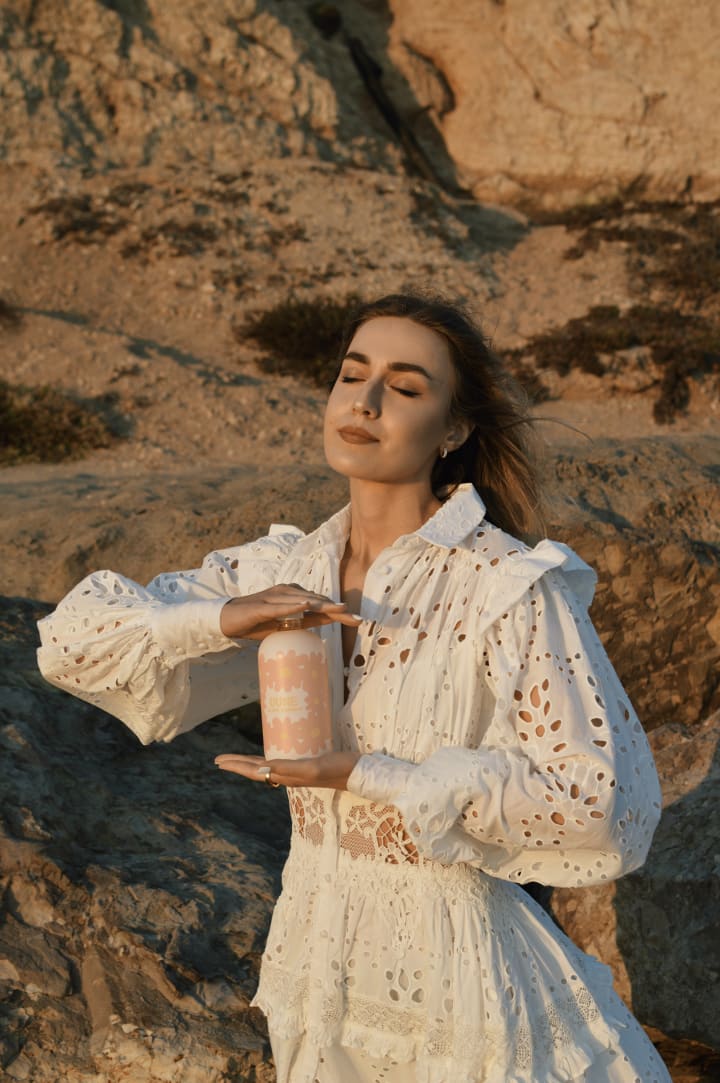 Ordering this newly launched product was easy. A couple of taps, and a few days later, Dune's Discovery Pack — a case of six bottles containing three types of beverages, Dewy, Bliss and Boost — arrived at my door. Being a sucker for products that are not only effective, but also packaged beautifully, I was immediately impressed. With its trendy floral design, and pretty pastel colors in shades of bubblegum pink, pale blue and lime green, Dune's bottles are a beauty to look at. Not to mention, they're made out of glass, one of the safest and most durable types of packaging that's designed to be reused. I loved the bottles so much that, for me, they easily double as a cute reusable water bottle I'll carry with me to the gym.
Another thing that caught my attention from the get-go? Dune keeps things straightforward. As someone who always tries to be conscious of what I'm eating, I'm big into getting my nutrition from natural foods with researched, tried-and-true benefits. I liked that the ingredients listed on the bottles are simple: fruits, plants and extracts that are familiar and nutrient-dense. Things that promote gut health and, as Dune's website mentions, "boosts that inner beauty out." (Moreover, I liked that Dune's drinks are also lactose and gluten free.)
Dune's Boost, for example, boasts acai, coconut water and ginger. Though it only recently rose to fame, Acai, a deep-purple berry found in tropical Central and South America, has been around for thousands of years. Lauded as a "superfood," it's now a common, much-loved ingredient for good reason. Acai is packed with antioxidants, fiber, vitamins and omega-9 fatty acids. It's also low in carbs and sugar, which makes it a good addition to any well-rounded, balanced diet. Ditto with coconut water, which is high in potassium and electrolytes. Ginger, too, has a long history of being used for its medicinal properties. Its health-promoting qualities range from treating indigestion and nausea to relieving pain and reducing inflammation. (If you're a fan of the plant, you'll be happy to know that Boost really lets ginger take center stage. Its peppery flavor shines through, livening up the drink!)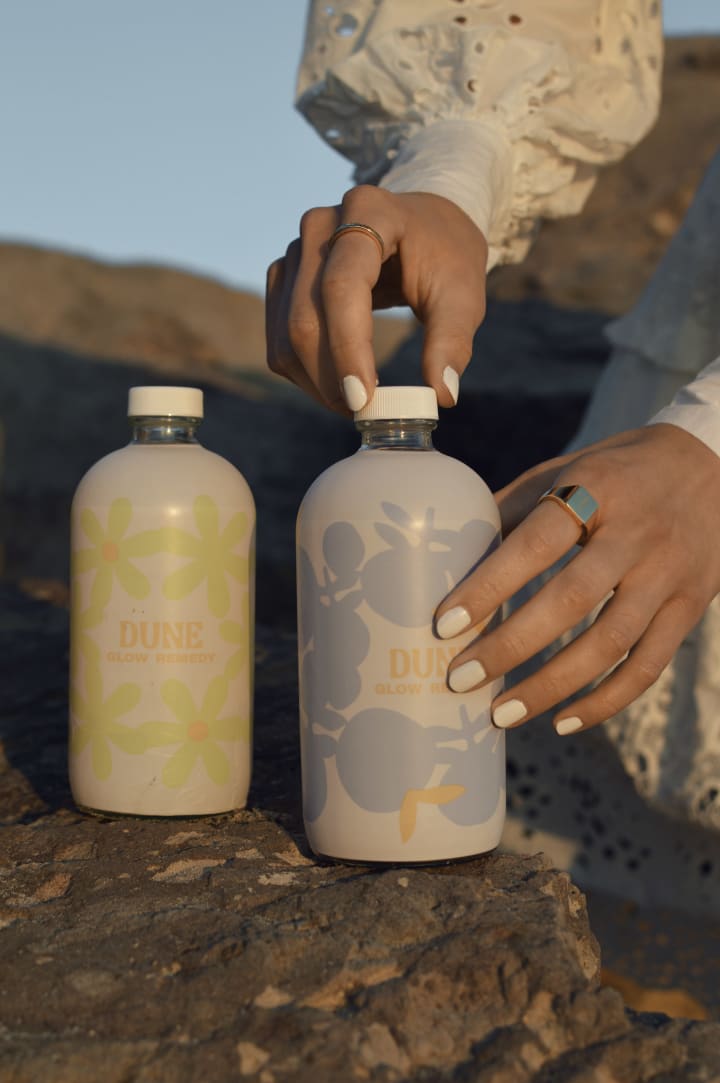 After Boost, I moved onto Dune's Dewy, which features ingredients like Aloe and collagen with prickly pear. I know what you're thinking and what you snagged on reading this — collagen? You've probably seen that word on one or more of your skincare products. Perhaps your daily moisturizer, eye cream or serum oil. Collagen, in short, is a protein that gives your body's connective tissue structural support and elasticity, and that includes your skin. It actually makes up 75 to 80 percent of your skin! As we age, the collagen in our skin breaks down, and our bodies aren't able to replace it fast enough. That's when our skin begins to lose its elasticity.
Weaving in this sought-after supplement in your beauty regimen is one way to stimulate collagen-producing cells, which can translate to, well, dewier, firmer and more youthful-looking skin. It's also worth noting that prickly pear — another ingredient found in Dewy, often described as a cross between "bubble gum and watermelon" — is chock-full of fiber, antioxidants and vitamins. In short, both Boost and Dewy were wonderful additions to my wellness routine, and a great way for me to incorporate more water (with a little twist) into my diet and quench my thirsty skin along the way, giving it the subtle radiance that this blistering heat had zapped.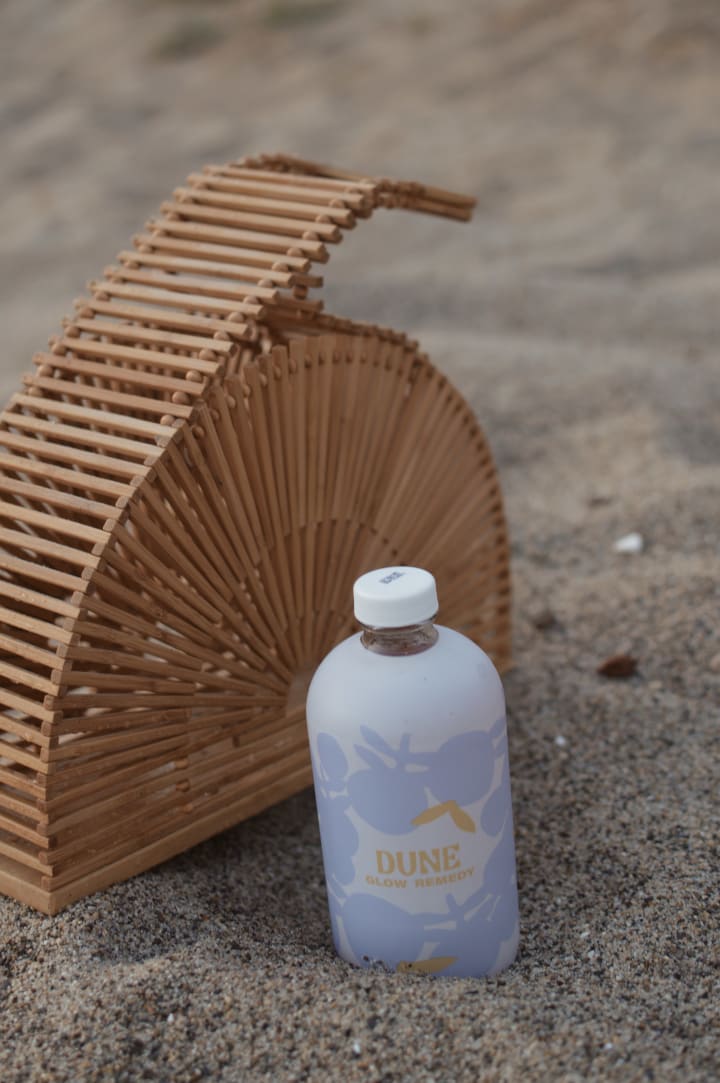 But let me talk about my favorite, Dune's Bliss concoction, which packs turmeric, mango, and a pinch of Himalayan sea salt. Mango is one of my absolute favorite fruits, so I was really excited to try Bliss. Plus, from a health standpoint, I know that mango is loaded with vitamin C, fiber, and carotenoids. As soon as I unscrewed the cap, a delicious tropical smell of mango leapt out of the glass bottle. It tasted equally yummy. You get a fruity start, followed by a bright sweetness and then punctuated by a piney, earthy flavor, thanks to the other natural ingredients within the drink.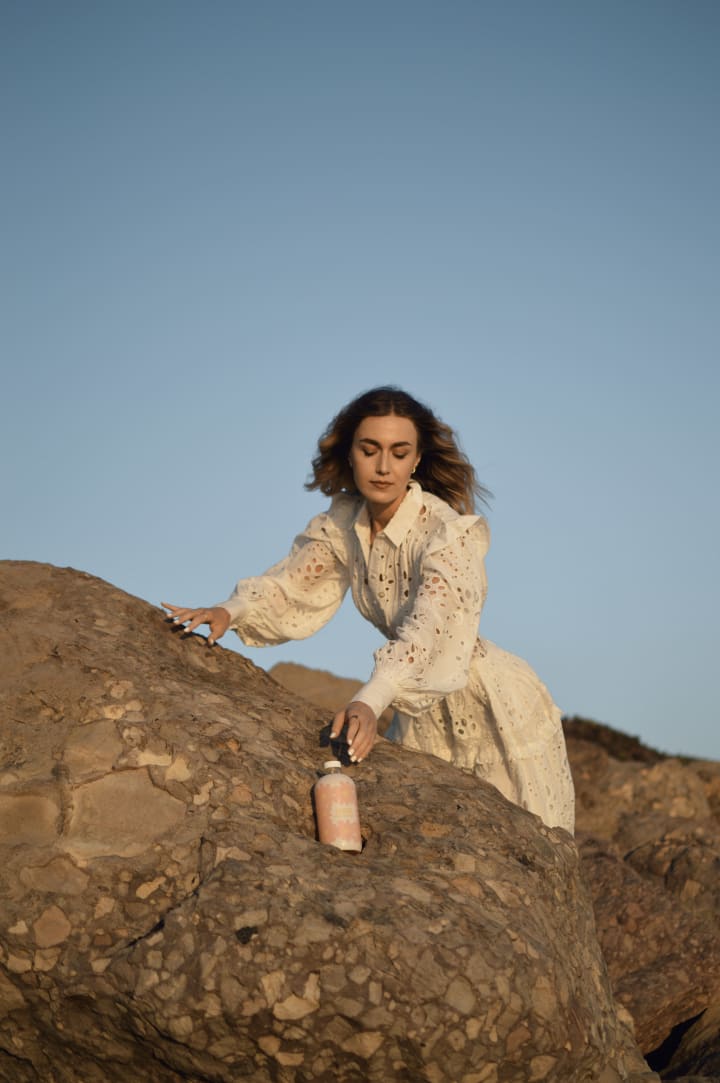 For about a week, I sipped on Dune's nutritious elixirs, practicing conscious hydration. I kept my drinks in the fridge, so they were a refreshing, cold treat that cooled me off instantly. Every time I took a few swigs of Bliss, I felt immediately relaxed. Bliss helped me unwind after clocking in long hours behind the desk, and the tropical mango flavor sent me off to a far-flung vacation destination. It switched me to a different mental space. At the same time, all three drinks — Bliss, Dewy and Boost — gave me the hydration needed during these hot days, making up for all the water I've been losing during the summer. Staying well-hydrated is an indispensable, paramount part of maintaining a healthy lifestyle — and with Dune, it's a lot more exciting, too.
product review
About the author
Hi, there! This is Mari. I'm a journalist based in Los Angeles. I'm a lover of all things design, fashion and food, and I can never pass up anything topped with shredded mozz and a scattering of basil.
Reader insights
Outstanding
Excellent work. Looking forward to reading more!
Top insights
Excellent storytelling

Original narrative & well developed characters

Expert insights and opinions

Arguments were carefully researched and presented

Eye opening

Niche topic & fresh perspectives
Add your insights