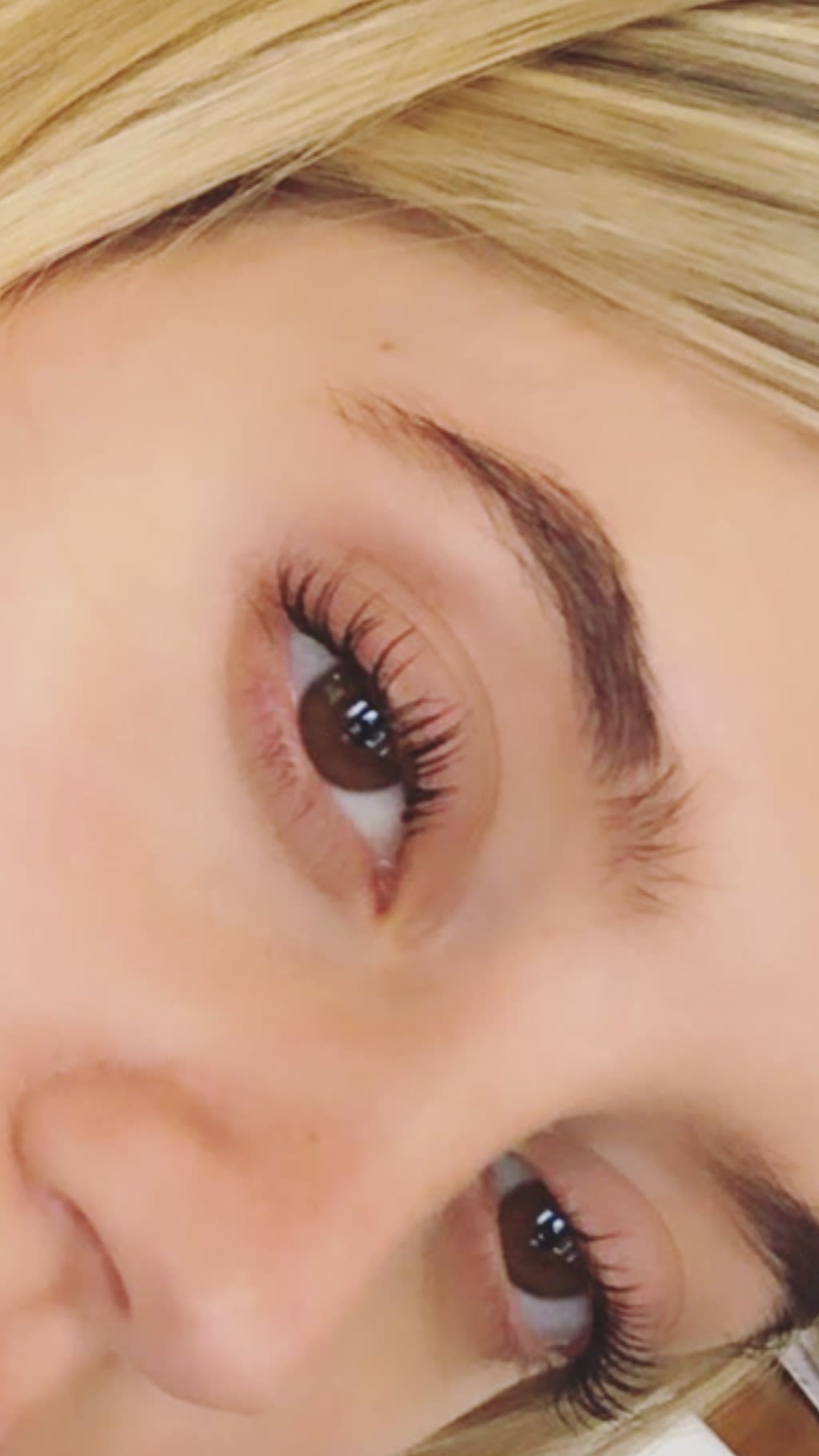 lash lift.
Dear Beauty,
Have you ever experienced utter and complete "lash envy," just coming across someone—family, friend, or stranger—whose lashes make you lash out? Have you ever allowed your little green-eyed monster to stare down a child, batting a set of lengthy lashes that you waited a lifetime to get?
While lashes are still considered a sign of beauty in many cultures, those who lack the flutter no longer have to fritter, having to resort to costly extensions and the like. As the most Googled treatment of 2018, #LashLifts are increasingly becoming everyone's favorite "sight for sore eyes!" Perming eyelashes remains popular. However, the results are often considered less than glamorous. The concepts of a perm and relaxer have long been confused, as they are extremely similar, since both simply reform the strand of hair. The creators of the #LashLift realized a gap in the knowledge of consumers, and gave an old method a new "lift" (literally!).
In general, people desire one of three looks for their lashes (see photos), giving way to a handful of companies that offer lash reformation products, all of them competing to offer the best—whether it be the most gentle, an all-vegan, or a cruelty-free option.
If your lashes are underwhelming, or you've experienced lash-loss as a result of extension fall-out and you're tempted, here are some things you can do to get back to loving every lash you have:
1. Products promote nourishment; serums stimulate growth!
This is a non-negotiable mandate for all my clients. These products offer necessary nourishment, and ensure optimal flutter. Depending on your goal, one product should be applied directly to your lashes (nourishing), with the other to the upper lash line (growth). Castor oil is inexpensive, and is a great place to start your lash rejuvenation journey. Apply it to your lash line twice a day. Remember: Lashes ARE hair!
2. Find a professional!
Insta-tutorials on your favorite social media site isn't exactly a fool-proof plan. They don't guarantee someone's genuine care for you, nor do they reflect passion for your patronage. Lash service regulations vary from state to state, so don't be afraid to ask for credentials of any service provider handling your beauty. As with any service, don't be swayed by lower cost—it often compromises quality. Inquire about the number of services they do annually, and about the product they use for service and why they prefer that brand.
3. Be conscientious!
While you may not be the professional you long to be yet, your firsthand experience is key to your perspective. With any treatment or service, be sure to pay extra close attention to your results, more-so than your personal preference. Adhere to any aftercare recommendations and regimens before throwing in the towel (just keep in mind, practice makes permanent). If you're concerned about having a reaction, be sure to have a professional perform a patch test prior to service.
As with any beauty regimen we like to start to execute, keep in mind that you are the one who has to live with the results, so research is key. The first rule every journalist learns is, "never trust anyone's information but your own!" You may not be looking to do a beauty column in the next issue of Vogue, but you'll probably write a service review that can help the person who is where you used to be, not even realizing how much of a help that is. Like any other day, what matters most that you be-YOU-ti-full!
Love ya later!