Dark Lip Stick
Stream of Consciousness Thoughts on Appearances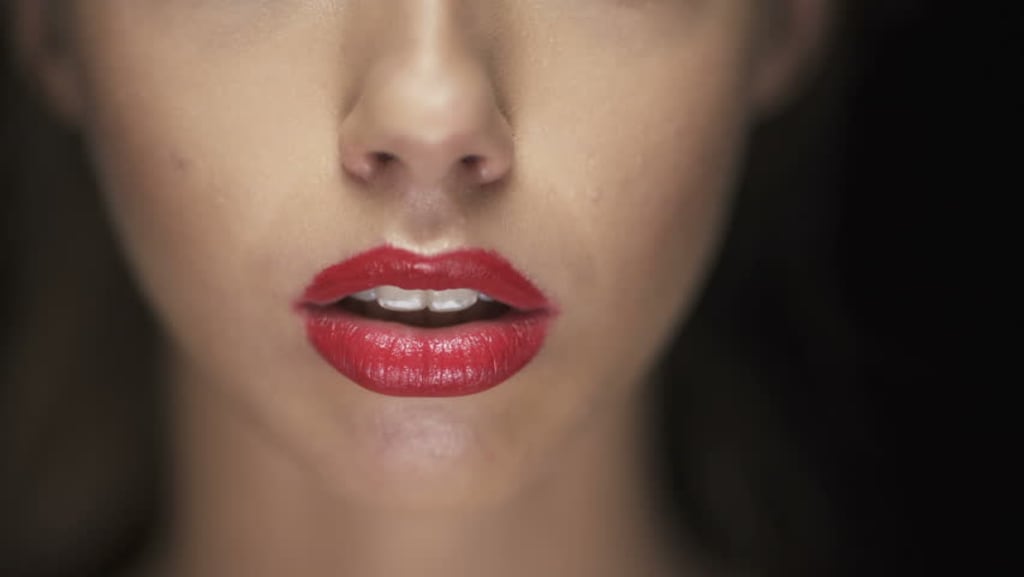 Let's talk about dark lipstick. Over the past year, I've become more interested in actually partaking in the social norms of being a girl. By social norms, I'm referring to styling my hair, creating fashion combinations that aren't just t shirts and jeans every single day, and wearing more noticeable make up. I've liked this one tube of lip gloss an awful lot since the summer. It was one my mom didn't use anymore and had somehow ended up in my stage make up bag. After wearing it for Anything Goes, I found that I actually really liked the color. I would wear it more often, and if I was seeing someone I wanted to impress, you could bet that lip gloss was in my pocket.
About a month ago, Mom introduced me to this fancy new lip stain that stays on all day. It's truly magical stuff. I never wanted to be a girl that redoes her makeup when out with guys, but I still wanted them to think, "Hey, she actually looks like a girl." I'm not very good at it yet though. I miss parts of my upper lip or put too much gloss on almost every time. But last night, when I went to see my friends in a show, one of my girl friends said, "Wow, that dark lipstick looks great on you!"
Now, I don't usually carry comments around about what people say about my appearance. Sure, when a fella says, "You look nice," it boosts my confidence for a bit, but I don't often have a comment from a fellow female floating around in my head for almost 24 hours. Yet, here I am, wearing my pjs with my mismatched socked feet on my desk with dark red lip stick on. I didn't leave the house once today, yet I still put the stuff on. Why? There was no one to impress. The only people I had interactions with were my family, my dog, and a few snapchat exchanges.
I never used to care. I went through a phase where I wore this wool newsies hat EVERYWHERE. It didn't matter what I was doing, I wore that freaking hat all the time. In a sense, I feel as though that hat was a shield. I didn't like my hair, so I covered it up. With that logic in mind, I sometimes wonder where or not I used makeup to cover up the face I'm not particularly fond of. There was a day my parents gave me the green light to start using the stuff, so I did. I wasn't very good at it then, and certainly not super great at it now. The difference now though is the mindset.
Full disclosure, yes, I do put in more time on my make up when I see my guy friends. They most likely don't even care, but I do. In the back of my mind, I want to thought of as a beautiful person, like the girls who get asked out to dances and on dates and are pursued. But that's not the only reason, and definitely shouldn't be the only reason. I like looking in the mirror and thinking, "Dang girl, you look good today." I enjoy feeling confident in the sense that I don't need a boy to tell me I look nice; I can do it for myself.
It's fun to be pretty. It's okay to spend time enhancing your features. While it's not something I spend hours doing, I like fluffing up my "puff" and putting on makeup. I feel as though I had once had a stigma against being "fancy" because I wanted to be ready to goof off and horse around. Where does it say though that you can't hang upside down from a tree while wearing dark red lipstick?
There's a reason why I'll never be a Beauty Guru on YouTube: I still don't know how I truly feel about the stuff.