Concealer: Your (Potential) New Best Friend
Have you ever had dark circles under your eyes? Blemishes or acne scars that wouldn't go away? Or perhaps an annoying zit that appeared right before an important event that you had to attend? I know I have and, being a student, these things are sometimes unavoidable.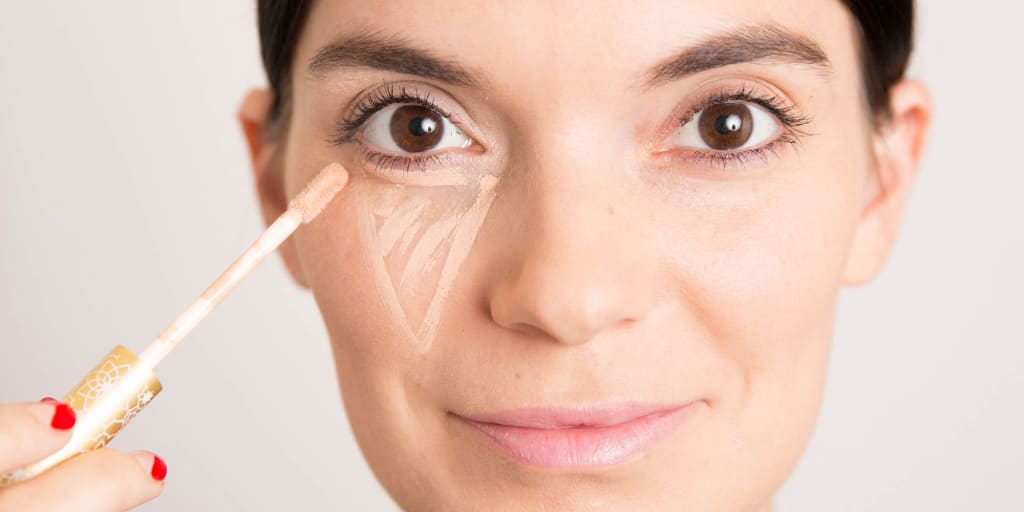 Lack of sleep, stress, and anxiety because of the huge pile of assignments and exams are definitely welcoming invitations for dark circles and acne. Although you can fight these things with constantly consuming healthy foods, exercising regularly, and organizing your schedule well so you can get a good amount of sleep, I know there are times when you just want to hide your spots and blemishes immediately.
The solution to this, however, is easy: concealers! I'm sure some of you already know and use concealers regularly, but for those of you who are not familiar with the term, concealer is a type of makeup that can cover dark circles under your eyes, acne spots, or other blemishes on your face, while still maintaining your natural glow. In other words, some concealers can hide your imperfections, but still make you look natural without makeup!
I had a chance to chat with Vancover makeup consultant Sharon Kang about what makes the perfect concealer. According to Kang, "concealers cover brown or red spots on the face, as well as under eye circles."
However, not all concealers are the same; and in fact, those that are best for spots are quite different from those intended for dark circles. This is because concealers for spots/blemishes are usually yellow-based so as to hide brown or red spots better, while the concealers for dark circles have blue and purple undertones to hide the shadows under the eyes.
Kang explained that concealer is not the same as foundation. Contrary to what some people often think, concealer is actually thicker; foundation is much lighter in texture, and blends more easily on the skin since it is intended for your whole face. Concealers are intended to provide extra coverage where you need it most.
Concealers for Sensitive Skin
Personally, I have had some experiences with concealers myself to hide my acne scars. As some of the scars were quite red and embarrassing, you could say that concealers "saved my face!"
My skin, however, is also very sensitive which can often complicate things. So here are some need-to-know tips about concealers for those of you with sensitive skin (or if you have normal skin, but want to use concealers on a regular basis):
Look for concealers that are "oil-free" or, if you have acne, ones that can treat or heal pimples.
Use concealers sparingly—do not apply too much. Use it just enough to cover the imperfections that you want to hide. After all, concealers are made to make you look natural!
Always, always, always wash your face after you use concealers. I recommend washing your face right after you arrived at home so there's less chance of breakouts or skin irritation caused by concealers. Once I forgot to wash my face and went right to sleep—the result wasn't pretty.
Using concealers is basically just like wearing any other makeup. Use the common sense applied to makeup use, such as washing your face right after you get home, and you'll be fine!
Kang's Top Picks
So if you have decided that it's time for you to invest in a new concealer, Kang has shared some of her favourites with us.
Make Up For Ever Full Cover Concealer—Make Up For Ever's concealer is "clinically tested on sensitive skin and dermatologically controlled for gentleness." It is applicable to both under eye circles and brown or red spots. An added benefit is that this concealer is also waterproof, which is handy when you want to cover up your spots and blemishes while swimming! However, a downside is that it's kind of pricey, but it's still one of the best concealers out there if you're willing to splurge the extra cash.
Benefit Boi-ing Concealer and Bobbi Brown Creamy Concealer—Described as "industrial strength," Benefit Boi-ing is particularly good for acne spots. However, if covering those dark circles is your priority, check out Bobbi Brown Creamy Concealer. Although it is yellow-based, Sharon recommends this concealer to freshen up your face and cover the tired look caused by the under eye circles!
So, if you suddenly have some annoying spots, dark circles or acne scars on your face that you want to immediately cover, fear not —concealer is here for you! Just remember to take care of your skin and wash your face regularly to avoid breakouts and skin irritation, and you're good to go!
Author: Betty Glauder is a student. She grew up in Aurora, Colorado. She studies at University of Colorado and works at coursework help online service as writer. She is a Greenpeace volunteer. Also she is an amateur hip-hop dancer.