Cherry's pretty face
Beauty Routine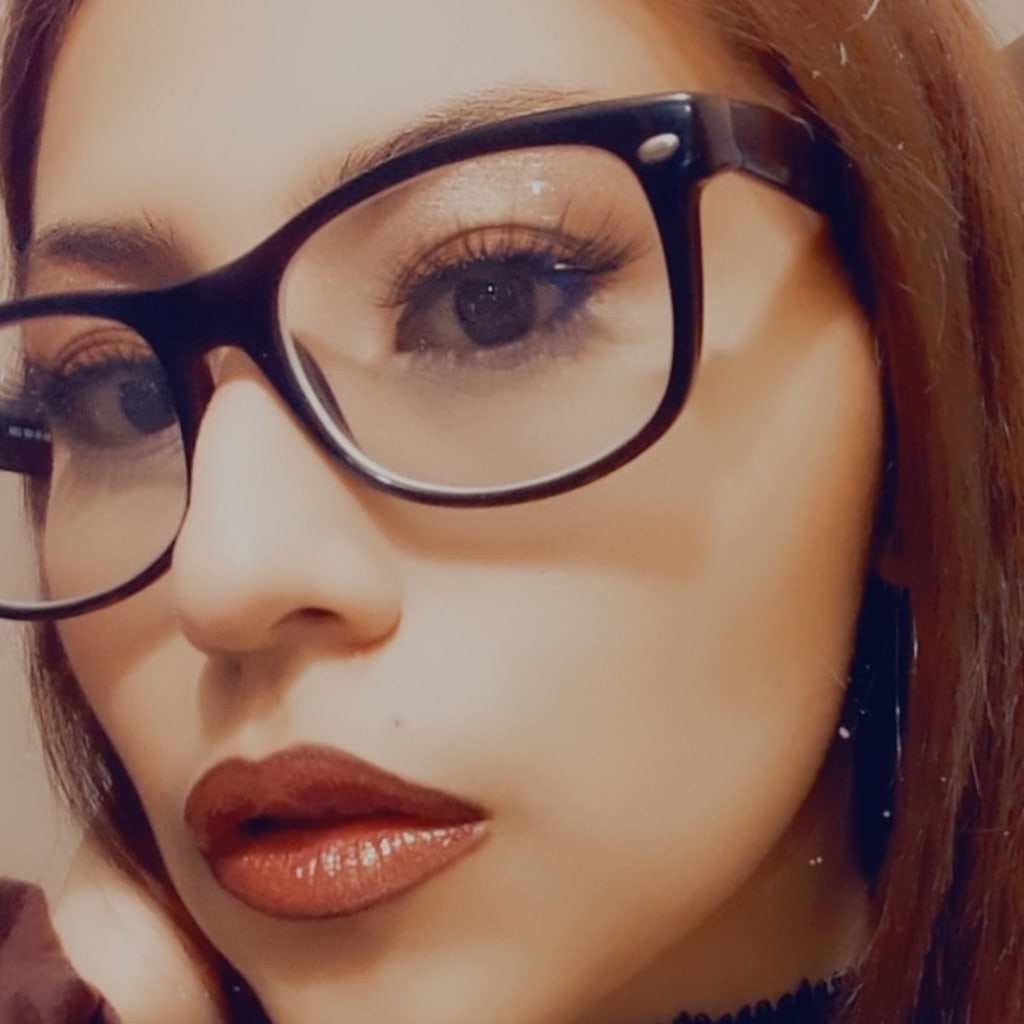 When I think makeup I think art, so I am going to share my makeup journey before I do, let me take you back on my makeup journey.
Growing up I wasn't one of those girly girls, so I would just wake up, get dress, and I am ready to go. Around my middle school years I tried eye shadow and eyeliner but it was a once in a blue moon type of thing, then it kind of died in me to wear makeup till I was in 10th grade. I started dating guys around that time so obviously I wanted to impress them. Later I discovered that was a waste of time. Let's not get distracted though. I would wear natural color eye shadows and lip gloss. Always kept it basic I never wanted to be one of those girls that had to put on a whole mask. I was always scared to wear lipstick I didn't know how to remove it properly or that makeup remover wipes existed. So yeah basically makeup wasn't my thing. So I dropped it for a while plus I was dating guys that didn't care if I wore it or not.
I became a mom of 4, they take up all my time so fitting putting on makeup every day was out the door. Then one day I saw a makeup YouTube video from Jeffree Star. From there I was like okay I am going to give makeup one last try, ordered one of his pallets. Jeffree spoke to me made think makeup was life, and if you didn't have it you were missing out. I ordered my first Jeffree Star pallet and OMG the formula was amazing. I had also brought some no name brand makeup eye shadow pallets, so I could start playing around and figuring out what looks I could do. I saved the Jeffree Star pallet for my best days. Well when I went to work as a dancer. I wanted to feel classy that way when they complemented my look I'd be like , oh yeah its Jeffree Star. Now I kinda of let go of all my no name brand pallets, I tried other brands like Color Pop and Rihanna pallet. I personally didn't like the formula. I almost got Kylie's pallet but so many bad reviews on the formula. After discovering the proper way to use makeup a day to day routine came into play.
Cherry's day-to-day routine starts with Cover Girl foundation that has SPF it's actually getting pulled off shelves which I am disappoint, Elf or Jeffree Star concealer depending on my mood, I use a natural color eye shadow to set and of course the cherry on top Jeffree Star eye shadow pallet. My mood will portray my look for the day. So far I have the Jawbreaker, Mini Breaker, Blue Blood, Bloodlust , Conspiracy, Mini Controversy, and a couple of lip shades.
I highly recommend any of the Jeffree Star pallets the formula is so easy to apply, remove, mixing different shades as one they blend so well. The concealer is also worth it just one swatch is all you need. The matte lip shades are instant dry, last a good amount of time so you don't need to reapply. The Cover Girl foundation is amazing you really don't need to apply much I love the SPF bonus. I have yet to dab into setting sprays I don't feel like I need it though.
I won't say makeup is life now but I found an amazing brand I love and trust to make me look less like a zombie mom. Beauty is art.
Cherry's Beauty Routine
*Coco butter lotion as premier
*Cover Girl foundation
*Elf or Jeffree Star concealer
*Eyeshadow natural color to set face
*Eyeshadow Jeffree Star
*Eyeliner L.A colors
*Mascara lase ease
*Lips matte lipstick or lip gloss (Jeffree Star)
*Remove all with Neutrogena wipes