Cheap & Chic: 12 Hacks for Beauty on a Budget
Glam Tips for Broke Gals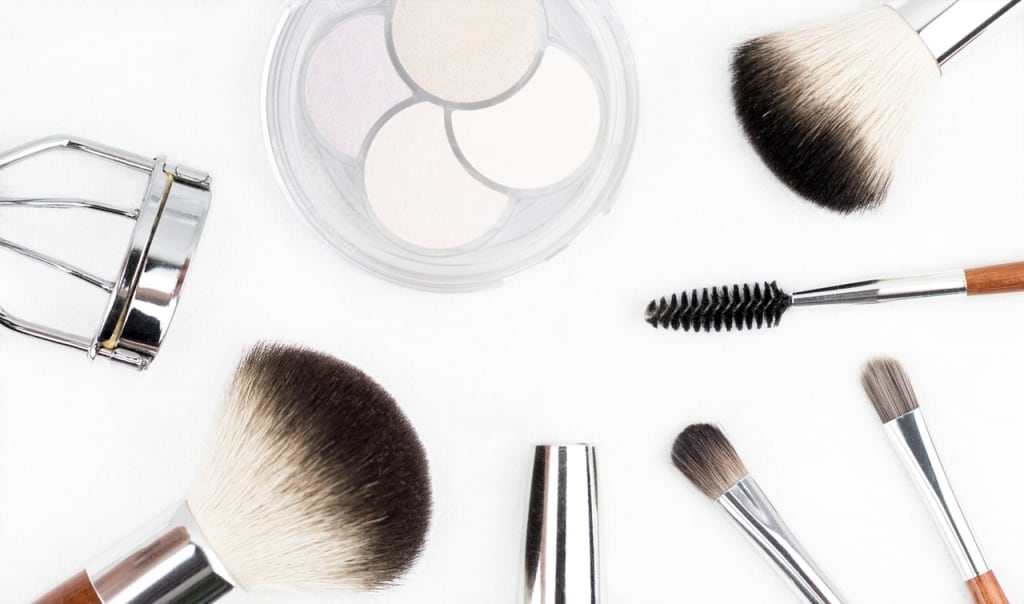 Oh, we've all been there. Suddenly, your entire glam stash runs out at the Exact. Same. Time. Arg. Or, things are tight, and luxuries take a backseat to, you know, making the car payment.
So, what's a gal to do?
Noooo, please don't multitask your mayonnaise as a conditioner. Here are 12 quick, easy, and (mostly) free ways to keep yourself looking your best, even when your bank account is at it's worst.
1. Free Samples
Gotta love 'em. Many cosmetic and skincare companies gladly offer up free samples. It's one of the best forms of advertising. For you, samples are a fabulous way to try-before-you-buy. Moreover, they can serve as an emergency stockpile for when you're running on empty and your budget's stretched.
Giants like Sephora customarily offer free samples with every order and provide a selection. Need something specific? Just go to the cosmetics counter where you usually shop and ask for a travel sample (or have them recommend something similar that's new).
2. Gift-with-Purchases
I don't think I've ever purchased a cosmetic bag in my life—I get them for free during GWP events. Half the stuff that comes inside gets benched. Then, if lean times hit, I circle back to these goodies and dig them out.
Most cosmetic brands offer GWP events twice per year, so shop for your usual items. Do-good bonus: I'll fill up a shoebox with all those lipsticks and eyeshadows that don't do me any favors and donate it to a local women's shelter.
3. Tea Party Swap
Remember that face cream you bought that made you break out? Or that shampoo that you just couldn't stand the smell of one moment longer? Yep, we all have a full drawer in our bathroom of this stuff. But it doesn't mean that they won't be perfect for your bestie.
Host a simple (read: cheap) get-together and ask everyone to bring a beauty item that didn't pan out. The obvious bonus: FUN with your gals while snagging new products, while decluttering that drawer.
4. Multitask It Up
Use what you've already got in stock. Double your mascara as eyeliner with an angled brush. Mix mineral makeup into your clear nail polish for a custom color. Many lipstick pigments are flattering as cream blushers.
Lauren Valenti shares in Marie Claire how you can use hand cream as a hair serum. "If you're a moisturizing freak like us, chances are you have hand cream stashed in your purse or at your desk. In addition to keeping your hands silky-smooth, it can also be used on your strands to make them sleeker, minimize frizz, and add some fragrance. (Win-win-win.)"
5. Revive Remnants
Smooth out broken powders (eyeshadows, blushers, face powder) with a bit of rubbing alcohol. Once you've polished it back to a solid, use a rounded cotton pad to keep it intact.
Adding a few drops of saline solution to mascara will get out the clumps and retrieve the last little bit from the sides. Is your lipstick tube running empty? Add some Vaseline and mix it with a toothpick and voila—lip gloss for days.
6. Cash in Points
Many brands allow you to accumulate points that you can exchange for products. Most companies offer double or triple point-earning events as incentives.
Of course, some systems are more generous than others. Sometimes, companies award points just for signing up, writing reviews, or completing surveys. Collect and redeem yours for merchandise to tide you over.
7. Return Empties
No, not your liquor bottles, but that works too for a quick cash injection. I mean your vacated cosmetic cases. Several companies will turn your empty containers into a full-sized product through their recycling program.
MAC's Back-to-MAC swaps six hollow cases for a lipstick, and Lush's 5 Pot Program trades five cleaned-out pots for a face mask. Both let you choose the one you want, so it stays out off the sidelines.
8. Oh, Baby!
Baby powder is magical. I know you're probably already using it for dry shampoo, and to deodorize, well, everything. But did you know you can also use it as a lash plumper, face powder, and makeup setter? YES way!
Vanessa Beaty writes on DIY & Crafts, "Before you apply mascara, dust just a tiny bit of baby powder on your lashes. The result is plumper lashes that look longer and fuller. While you're at it, use baby powder to set your makeup. By removing facial oils, baby powder helps to keep your makeup intact all day or all night."
9. Scrub-a-Dub-Dub
There are #somany household supplies you can turn into a face and body scrub. Coffee grinds, sea salt, sugar, and almonds (post blender, of course) are just a few multitalented heroes.
Use them on their own, or upgrade by adding olive oil, honey, bananas, or other ingredients already lurking in your kitchen. BTW, be careful with baking soda because it can disrupt your skin's pH level.
10. Care for Hair
Out of your hair mask or gloss? No problem! Mushed up avocado, coconut oil, olive oil, even an egg yolk can do the job in a pinch.
A simple mix with a bit of water or another handy household ingredient (like one egg yolk mixed with olive oil) is all you need. As for a luxurious rinse that brings on shine on for days: Apple Cider Vinegar or beer lusters up your locks fast.
11. Free Facials – Yes, Please!
It sounds too good to be true, but many places like Origins and Aveda offer free facials. The expectation is that you'll fall in love with their products and purchase what they use, then or later.
Both companies express on their site that this is a bonus, not a requirement. (Even better, both say they frequently give complimentary, post-facial samples to take home.)
12. The Value of a Dollar
An unconventional choice for a beauty boutique? Sure. However, the Dollar Store has a whole section of cosmetics and supplies for (you guessed it) a dollar. Some things, like cotton pads, nail polish remover, and hair elastics are nearly as good as their expensive, department store counterparts.
You may even get lucky and land a lipstick in a unique shade, or nail polish that surprises you. Either way, you can try out different items with minimal investment. Plus, you can always bring what didn't pan out to your next swap or stash it for the next time you've run out of staples or budget.