Caring for Your Hair This Summer
Taming Your Locks on a Hot Summer's Day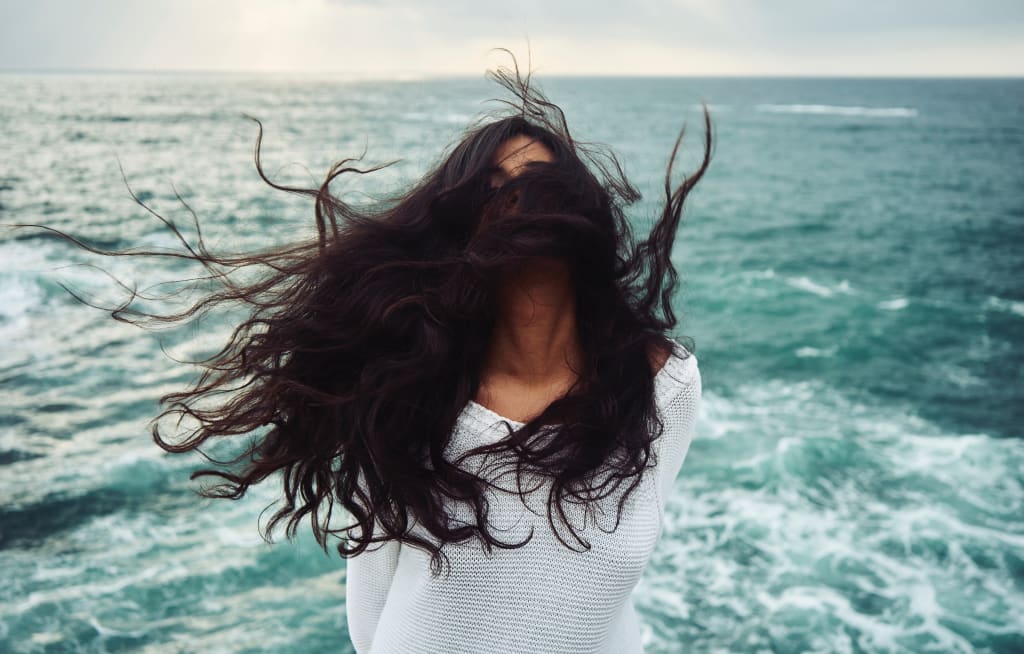 We all know that the sun can make our hair brittle and weak. If you enjoy swimming, by the end of summer your hair may seem like a complete stranger, or even resemble straw. With these helpful tips, however, your hair will look amazing all summer long. Whether you have curly hair or straight, this article is a must read to help you manage your summer hair woes.
First and foremost, it is a must to turn down the heat on your hairstyling products. The more you utilize your tools to create a smooth look, the more you are destroying your hair—and essentially you need your hairstyling tools even more. Instead of using high amounts of heat to manage your tresses, try embracing your hair's natural texture. It is pertinent to use moisturizing products in the summer. A great moisturizer that leaves no residue or smell behind is aloe vera juice. This product can be found in almost every grocery store and it is very cost friendly. If swimming is a must in your life, make sure you hydrate your hair before diving in. This is easily achieved by wetting your hair and applying a small amount of hair treatment oil. Do not sacrifice your curls this summer. Instead, embrace their natural bounce and curl.
This article pertains to different hair types and how to care for them. We have discussed a few ways to protect curly locks, however, heat ultimately affects all hair types the same. This is why it is essential for all hair types to minimize the use of high heat deriving from flat irons, blow dryers, and curling irons. A simple fix for dry hair in these hot summer months is to wash your tresses less. When you allow your hair to utilize the natural oils that your scalp provides, your hair will feel and appear way smoother than when you strip the oils from your hair daily. There is less of a need for moisturizing conditioners when your hair is allowed to remain more natural in the searing heat of summer.
If you have ever dealt with discolored hair from chlorine found in every swimming pool, there is help to be found. A great remedy for this issue is to wet your hair before entering the pool so your hair will absorb less chlorine. You can also make a rinse using one fourth cup of apple cider vinegar and two cups of water to wash away chlorine when you have finished swimming. If you want to minimize breakage from brushing your hair, a simple fix is to change your brush in for a wide-toothed comb.
Using less heat is the best preventative measure to ensure your hair does not suffer great damage this summer. Although there are even more measures you can take to ensure you love your hair all year long. Currently on the market, you can find hair products that offer UV protection. Just as you protect your skin from the harsh rays of the sun, you too should offer the same protection to your lovely locks.
With so many options available to protect your hair, there is no need to battle your hair this summer. Remember, the best remedy is to accept all the wildness your hair has to offer. Use moisturizing shampoos and conditioners, and apply a hair mask if your mane seems unbearable. Also, it is important to remember the less you wash and dry your hair, the more your hair can defend itself in the hot summer sun. Do not sacrifice the beauty your hair has to offer by over-styling this year. If you choose to style your hair regularly, remember to give back the oils and nutrients that are stripped away.
hair