Bridging The Lipstick Gap Between Skin Tones
How two ethnically different BFF's created a one size fits all Lipstick Brand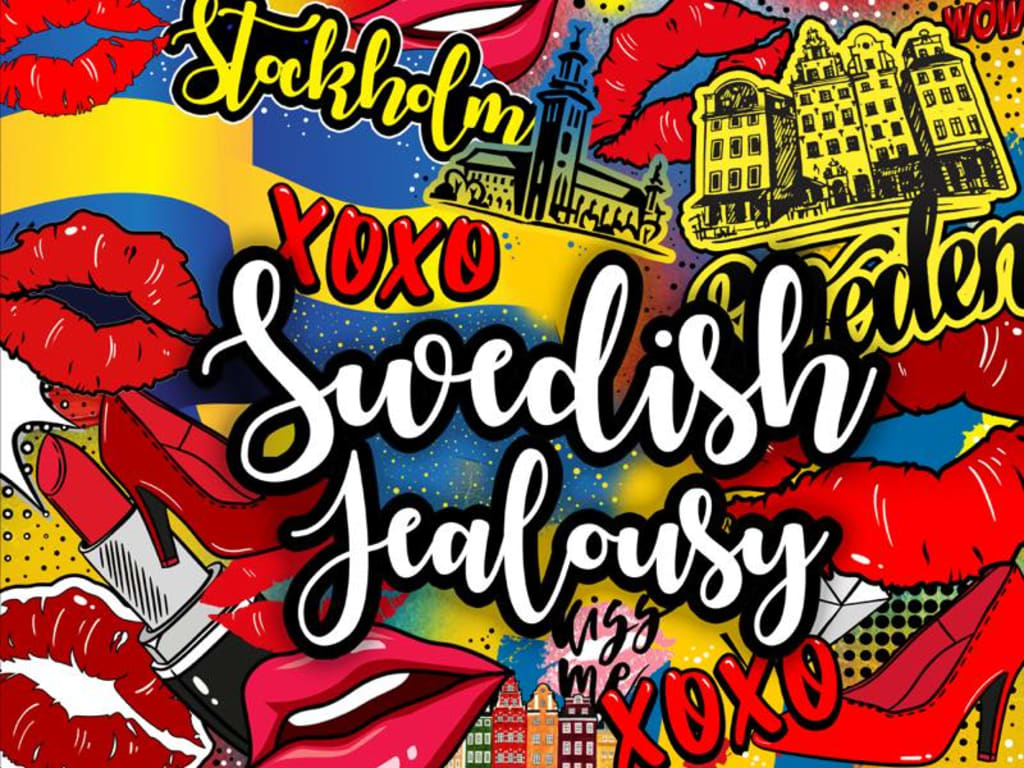 Our Story
"What happens when two mompreneurs of different ethnic backgrounds become best friends? They create a phenomenal new lipstick brand, of course!"
Best friends deserve to share a single tube of lipstick in a pinch, no matter their ethnicity.
Jaime was born and raised in the USA with parental roots from Costa Rica and Jamaica. Mika was born and raised in Gotham, Sweden, later moving to the USA as an adult. The pair met at a fashion show and sparked up a conversation about their love of Europe when Jaime mentioned she had ties in Finland by marriage after learning Mika had just moved to the US from Sweden with her husband and daughters. Noticing they had similar things in common, like family, fashion, and beauty, they formed a sisterly bond (apart from having different cultural backgrounds and ethnicities) the rest was history.
Fast forward many years, the besties hung out daily while their kids were at school; chatting about everything under the sun while enjoying rosé wine paired with Charcuterie boards and french bread. During one of their daily mommy playdates, they decided to try on each other's favorite lipstick - Jaime loved red and Mika loved nude. After trying on each other's shade, they noticed neither could share because Mika's nude lipstick didn't compliment Jaime's skin tone, and Jaime's fav red lipstick didn't compliment Mika's skin tone. What a dilemma!
This dilemma not only made the besties feel excluded but also made them ask the question, "Why isn't there a "one shade, fits all" when it came to lipstick diversity? After noticing this lack within the beauty industry, they researched Made in the USA, cruelty-free, and gluten-free lipstick manufacturers, which involved testing, and sampling shades that complimented both fair, brown, and dark skin tones. Creating a brand that aims to bridge the lipstick gap of diversity between skin tones, naming the brand SWEDISH JEALOUSY!
Now it was time to put these lip colors to the test - are the lipsticks one size fits all? The "aha moment" arrived at their first vendor fair in November 2019 when Jaime and Mika noticed the lipsticks complimented all the women of different ethnicities and skin tones who had visited their booth to sample the lipstick. Not only does being a woman-owned brand open doors and help to close the 40% gap of US women-owned business, but it also helps that the brand is 51% minority-owned, which adds to the 64% of businesses owned by women of color.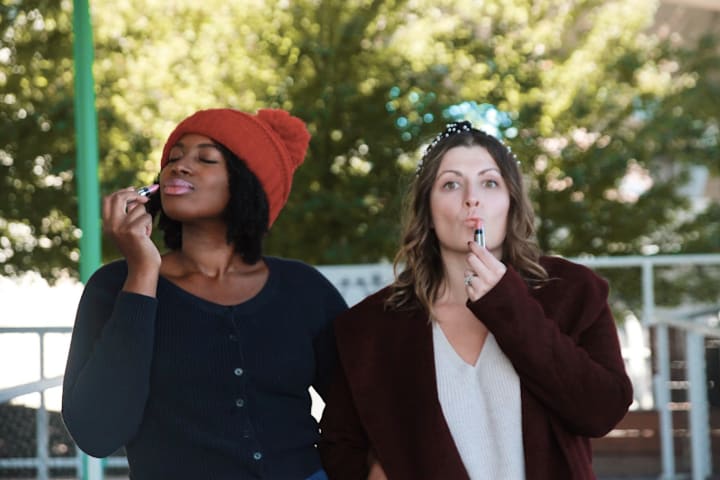 Launching in November 2019, the girls had just gotten their feet wet selling at vendor markets and pop-ups before it all halted in 2020 due to the pandemic shutting down IRL events. How would the ladies continue to test the market and learn insights into what the customers were saying about the product as well as find their true target audience?
As an emerging beauty brand with a tangible product with little to invest in marketing all while trying to survive a pandemic, the ladies had come to a crossroad. Then something happened — slowly but surely, sales started trickling in from customers who bought the lipsticks when they vended at previous pop-up events. The ladies also received sales from people who didn't pull the trigger at the events but went home with lipstick samples. New customer acquisition stemmed from Instagram, referrals, and word-of-mouth advertising from customers who had raved about our lipsticks to their family and friends.
Word-of-mouth advertising is one of the oldest and most important forms of marketing. People will most likely buy from you in the future because they were able to try on your product and walk away confident with their purchase. This fact proved to Jaime and Mika that they had a tried and true product. In 2021, the women are ready to get back to IRL events so that they can continue their goal of bridging the gap of diversity in lipstick between skin tones.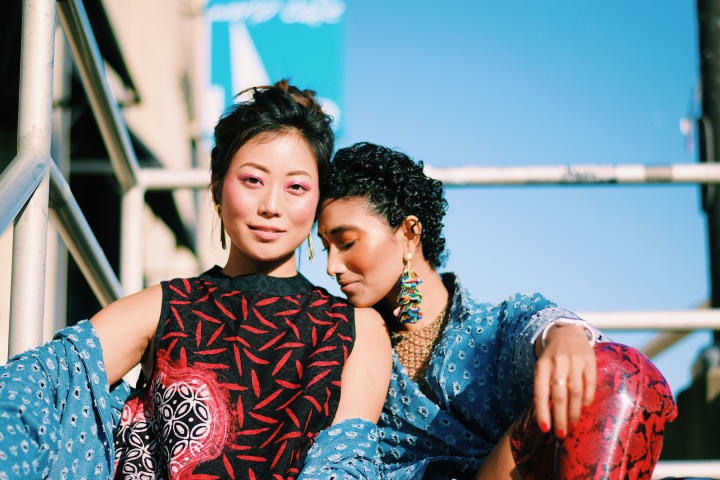 SWEDISH JEALOUSY LIPSTICKS represents the duo's fun personality, love for travel, diversity, inclusion, and love for Europe's edgy, funky, and urban street style. Cruelty-free and Gluten-free inclusive lipstick shades for all! Jaime and Mika are uniquely qualified not only because they are the creators but they are also clients. Their lipstick formulas solve the problem of matching the undertones of the wearer, regardless of skin tone, as opposed to the lip surface application.
No wonder they're hailed as "Magic Lipsticks" or the "only two lipsticks you'll ever need."
Jaime Brown is a Boston-based freelance wine and beauty writer and content creator with a passion for all things Rosè and Red Lipstick. In addition to Food & Wine Magazine, she's contributed to Apartment Therapy, The Daily Beast's SCOUTED, Archer Roose Wine, and her blog Lipstick and Rosay. Jaime is also co-founder of SWEDISH JEALOUSY LIPSTICKS. You can find her on socials IG:@rosaywithjaime & @swedishjealousy |Twitter: @jaimejbrown | lipstickandrosay.com
makeup
About the author
Jaime Brown is a Boston-based freelance wine and beauty writer and content creator with a passion for all things Rosè and Red Lipstick. You can find her @rosaywithjaime or her blog www.lipstickandrosay.com.
Reader insights
Be the first to share your insights about this piece.
Add your insights