Best Skincare Products for Your 30s
We're not naturally looking any younger in our 30s, but there are products that can help us out! These are the best skincare products for your 30s to use in your skincare routine.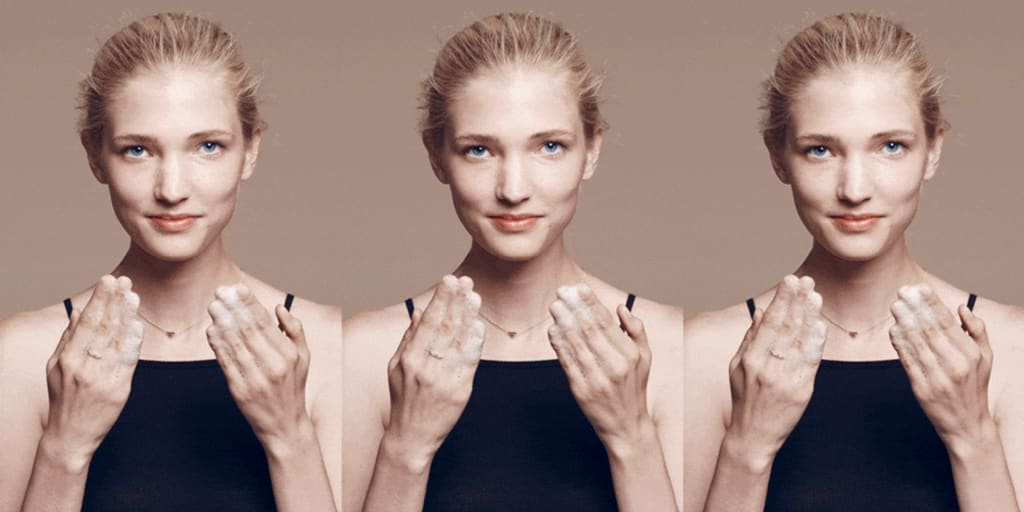 We should always properly take care of our skin despite our age. Your skin will never consistently be its youthful-looking self, but there are methods to keep it looking great at least. When my sister hit 30, she realized that she should be taking care of her skin more these days. She didn't really use the best skincare products during her 20s, but now that she noticed a few fine lines and crow's feet by her eyes, these were the signs that it was time to fully focus on her skin.
She's completely oblivious to all things skincare and turned to me for help. I knew a handful of the best anti-aging products on the market, so I showed her a couple to get started. I knew that she needed to use sunscreen, retinol, and she definitely needed to check out self-micro-needling. After showing her a few of these skincare products, she was hooked! She loved the feeling of using the products and the effects that would come into play a couple of weeks in. I can personally see a difference in her skin, too—everything is looking tight and smooth. Check out these amazing skincare products for your 30s to start taking care of your skin, too!
So many people don't see sunscreen as being an important product in their skincare routine. In fact, it's really important. It doesn't even matter what time of year it is, wearing sunscreen all year round is essential if you want to avoid any skin issues like sunspots and wrinkles. The sun's UV rays can actually cause marks, fine lines, and wrinkles on your face.
Sunscreen is the best way to prevent the sun's harmful rays from taking a toll on your skin. Paula's Choice's Resist Youth-Extending Daily Hydrating Fluid SPF 50 is perfect for people who are in their 30s and noticing a few fine lines on their face. This sunscreen is made from a water-light formula that contains antioxidants and a broad-spectrum sun protection that's designed to fight the visible signs of aging. Use this as the last step of your morning skincare routine so your skin is protected throughout the day!
Despite the fact that we love using facial masks for the feel of it, we mainly use it to help fix any of our skin issues. In this case, wrinkles and fine lines are our major issues. There are facial masks designed to help raise and firm our faces for a more youthful texture. Glamglow's Gravity Mud is among the skincare products for your 30s that helps you with just that!
This mud-based peel-off facial mask is ideal for all skin types and is made to tighten the appearance of skin. It aims for loss of firmness and elasticity. When applying the mixture to the face, the mask changes color from white to a brilliant chrome when ready to peel! In fact, 92 percent of users agreed that their skin felt firmer and 91 percent mentioned that their skin looked a lot tighter and even toned out. Mud masks have proven health and beauty benefits, so you know it's going to be good.
Every single individual, oily skin or dry, should fully hydrate their skin every day. It doesn't matter if your face is oily, hydrating the skin is essential in achieving a youthful complexion. When your skin isn't hydrated enough, this can lead to dryness and loss of elasticity—causing wrinkles. Your face can even breakout if you're not properly moisturizing, which was one of the reasons why my sister was breaking out. There are reasons your moisturizer could be drying out your skin, too, so be sure that you are using a high quality brand.
Fresh's Rose Deep Hydration Face Cream is the perfect moisturizer that you should use every day. This lightweight cream is formulated with top-quality ingredients to intensely moisturize the skin. The cream contains a combination of hyaluronic acids that help attract and increase moisture, rosewater for soothing, rose flower oil for nourishing, and plum seed oil for constant hydration and making your skin appear much younger!
Our eyes are definitely victims of getting puffiness, fine lines, and crow's feet. When we stress over personal problems or work, some of us are greeted with intense dark under-eye circles that look like we haven't slept in days. There are so many eye creams out there that promise to help our problems, but they literally do nothing. However, Kiehl's eye creams are praised for their performance and the brand's Midnight Recovery Eye is perfect for those who have a lot going on around their eyes.
This eye cream is among the greatest skincare products for your 30s that you need to try out ASAP. This product leaves your under-eye skin feeling replenished and strengthened! It diminishes the sight of fine lines, reduces puffiness, and gets rid of dark under-eye circles. Applying this cream right before bed can restore hydration and help your eyes look younger by morning.
I know so many people skip out on toner because they either don't believe it's necessary or don't know what a toner is and what it can do for their skin. Toners are known to remove any excess dirt and oils, even out the skin tone, hydrate, and much more depending on the specific type of toner you're using. In other words, toners are super important at any age, especially when you're in your 30s.
Kopari's Coconut Rose Toner is an all-natural toner that doesn't include any alcohol, which is what everyone should use to avoid drying out and getting wrinkles and fine lines. This toner can restore skin with antioxidants that reduce the appearance of pores, even out the skin tone, and draw out any impurities; it can leave the skin feeling hydrated and healthy.
We tend to get dark marks, sunspots, acne spots, and other types of marks on our face as we get older. When some of us hit 30, we may already have a couple of spots on our face and it feels like it's impossible to get rid of them. Even though there are certain skincare products that promise to help us fade the marks on our face, the majority of those products can't keep their promises.
Mario Badescu's Whitening Mask is among the most effective skincare products for your 30s that helps with fading marks and even brightens your skin's complexion. This skin-perfecting mask is designed to help prevent discoloration and dehydration. The formula contains an interesting blend of kojic acid and extracts of licorice root, mulberry, and grape seed that focuses on minimizing the appearance of age spots and other uneven skin tones. The Whitening Mask also features olive leaf extracts and vitamin E for nourishing the skin and leaving the skin feeling hydrated and looking more vibrant!
Have you ever heard of micro-needling? Even though people get it done at cosmetic clinics, you can actually micro-needle right at home! There's a ton of benefits that come from micro-needling such as reducing the appearance of fine lines and wrinkles, tightening pores, reducing scars, getting rid of sunspots, and more. It's safe to use right at home when you have the right product—like the set by Beauty Bioscience.
Their GloPRO Pack N' Glo Essentials Set comes with the micro-needling regeneration tool that you can use around the eyes, over the face, and even on the body. This tool can transform your complexion's surface while amplifying absorption and enhancing your skin's overall appearance. The results are almost instant by visibly firming, softening, and refining the skin. The set comes with the micro-needling tool itself, three different heads, blush storage organizer, skin prep pads, sanitizing spritzer, and others.
Some of us still deal with the occasional breakouts, even in our 30s. Adult acne can be helped with the right products, like spot treatments! Spot treatments are ideal when you want to specifically target certain pimples and zits that are resting on your face. Spot treatments can dry out a pimple and eventually shrink its size and allow it to disappear for good.
Kate Somerville's EradiKate Acne Treatment is among the best skincare products for your 30s you can use whenever you spot a pimple. This effective treatment is made from top-quality ingredients that reduce redness, shrink the pimple's size, and help skin clear up any future breakouts. Applying the treatment right on problem areas before bed and leaving it on overnight can show better results by the morning! It's an easy way to keep your skin clear when you're busy with life, since it requires very little effort on your part.
Exfoliating is another great way to scrub off rough, dry skin and leave you with a smoother and younger complexion. It's also important to scrub gently because scrubbing too hard can lead to skin damage and breakouts. A gentle exfoliator is the one by suki that's famous for being super effective all while being gentle on the skin, too.
This amazing exfoliating foaming cleanser fights visible signs of aging in order to restore a youthful radiance. It contains natural sugar crystal that can rub off dead skin cells, oil buildup, blemishes, fine lines, wrinkles, and other impurities. This skincare product can even out the skin tone with the chamomile extract to calm inflammation.
Lastly, a retinol cream is known to help with any sun damage on the skin as well as signs of aging. Those who have a couple of fine lines and wrinkles on their face use retinol cream to help diminish their appearance.
A cream that's praised for its anti-aging properties is Murad's Retinol Youth Renewal Night Cream, which is one of the essential skincare products for your 30s you need soon. This luxurious night cream offers transformative results to minimize lines and wrinkles and eventually smooth out your skin's overall texture. It's formulated with rich red algae extract that's meant for improving firmness and elasticity and restore a youthful complexion. The cream also nourishes and moisturizes the skin, leaving your face looking more vibrant and young!