Best Natural Skin Care Products for Daily Skin Care Routine
Essentials of Daily Skin Care Routine
Our skin is the most delicate part of our body that is exposed to the harmful atmosphere at all times, and so is vulnerable to numerous skin hazards. In today's polluted environment and changing weather conditions, it is extremely important to provide your skin with the necessary care and protection. This necessary protection can be best provided with a daily skincare routine that has natural skin care products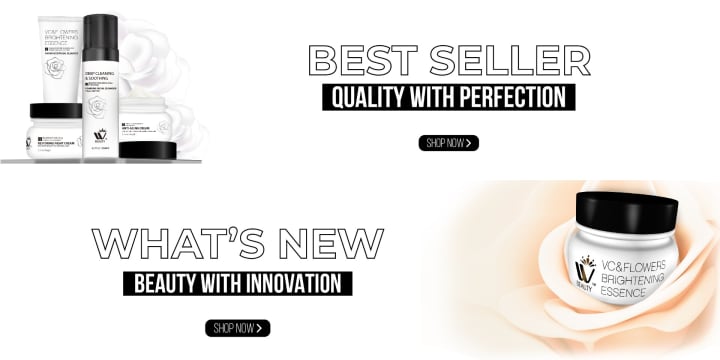 Many skincare products in the USA contain artificial preservatives such as parabens or added fragrances in order to enhance the aesthetic appeal of the products. However, these harmful additives when applied to the skin, deplete the aesthetics of your skin. In order to retain the natural health of the skin, it is crucial to add such skin care products to your daily skincare routine that are enriched with natural extracts and vitamins.

Essentials of Daily Skin Care Routine
While curating a skincare routine, you should always first identify your skin type and see if your skin is irritated by any ingredients. If you have an underlying skin condition or its symptom, your skin will be highly sensitive to further aggravation. Once you have identified the needs of your skin, the skincare product selection will be easier for you.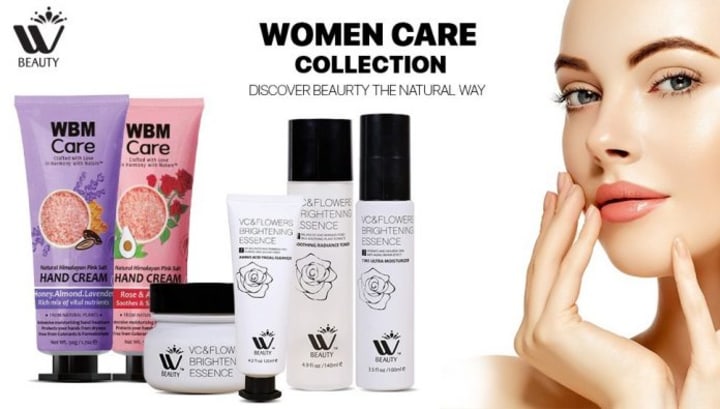 If you're wondering in what order should these skincare products be applied, then a very easy way to go about this is that you should apply them in order of consistency. This means that you should apply the thinnest product (cleanser) first, and the thickest (moisturizer or cream) in the end.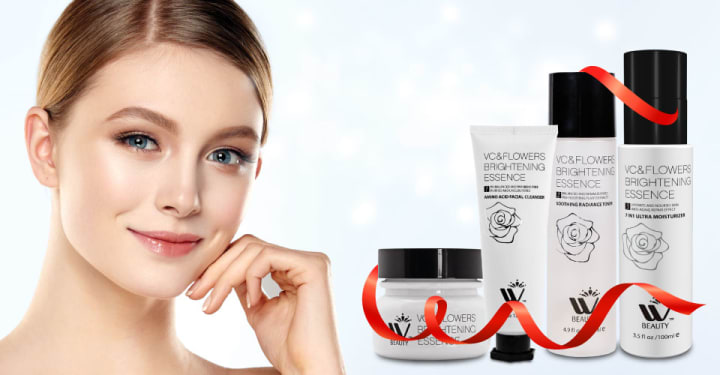 Following are the essentials of a natural daily skincare routine:
1. Facial Cleanser
2. Facial Toner
3. Facial Serum
4. Facial Moisturizer
5. Natural Hand Cream
6. Anti-aging Night Cream
We have enlisted the Best Beauty Products in the USA to save you the hassle of searching the aisles of drugstores like a raccoon. The most amazing fact about these skincare products is that they are dermatologically approved best for all skin types, due to their heavily natural composition.
1. Best Facial Cleanser in the USA
The most basic step of skincare is cleaning or washing. Good facial cleanser serves the purpose of deep and gentle cleansing by removing excess dirt, oil, or sebum from the skin. Some skincare brands have such strong facial cleansers that they strip the skin of its natural oils. It is recommended to use a natural facial cleanser so that not only unnecessary pollutants and dirt are removed from your skin but also unnecessary oils are replaced by essential natural oils for added benefits. In a facial cleanser, you should look for natural ingredients such as jojoba oil, almond oil, and olive oil.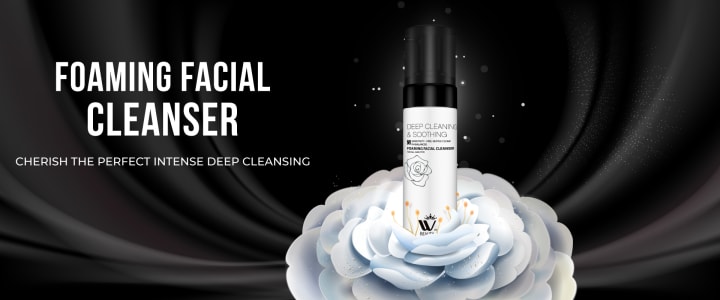 WBM Facial Cleanser with Amino Acid is a natural facial cleanser that is enriched with beneficial natural ingredients such as aloe vera, jojoba oil, and amino acid. It was formulated after years of testing by skin experts and is infused with ethically sourced active essential ingredients. All of these ingredients combine for gentle deep-cleansing and also function in skin strengthening.WBM Facial Cleanser purifies and unclogs pores while hydrating and nourishing the skin.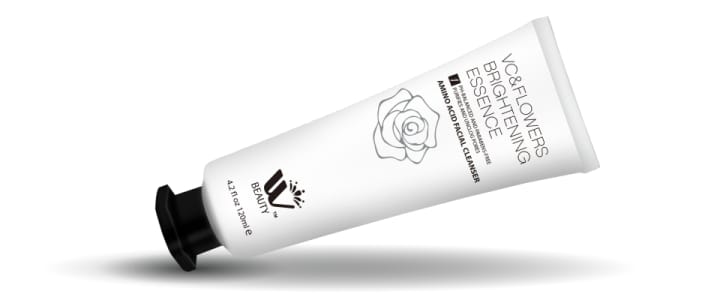 How to use?
A facial cleanser should be used at least twice a day to wash your face. It is highly effective in makeup removal and is the best treatment after a long day out. Exfoliator may be used after a facial cleanser.
2. Natural Soothing Radiance Facial Toner
Once your face has been through rigorous cleansing, it is recommended to use a toner to restore the firmness of your skin. A facial toner will leave your skin feeling refreshed and glowy. You must go for a natural facial toner for a more naturally refreshing feel which otherwise an artificial one won't be able o give. A natural facial toner should consist of rose water, green tree oil, hyaluronic acid, vitamin E, and hazel.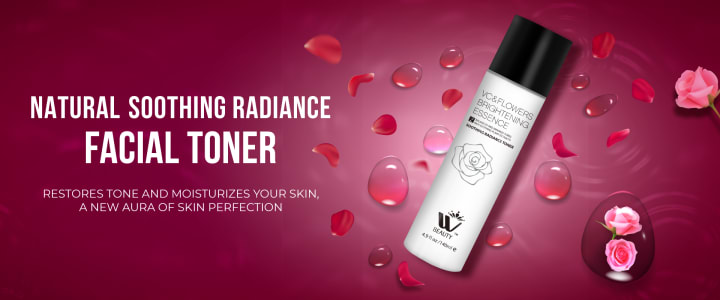 WBM Natural Soothing Radiance Facial Toner is the perfect blend of essential natural ingredients; witch hazel extract rose water, aloe vera, and hyaluronic acid. Witch Hazel extract helps in reducing redness and acne. Rose water is the best for replenishment and a soothing feel to your skin. WBM Facial Cleanser has 100% organically sourced rose water extracts which give it a natural rose scent. This Vitamin E-enriched facial toner helps in hydration and nourishment of the skin. Moreover, it further cleans pores and restores skin smoothness.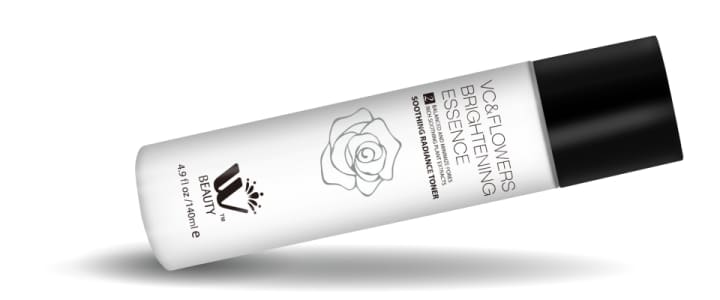 How to use?
To apply a toner, you can both; use a cotton pad or your bare hands. Just put 2-3 drops on your palm and massage it on your face for freshened skin!
3. Facial Serum
To further protect your skin, a facial serum follows toner application. It is an anti-oxidant-rich skincare product that further infuses skin with active natural ingredients. The antioxidant element of a facial toner helps in skin brightening and fading wrinkles, marks, and dark spots on the skin. A good facial serum consists of niacinamides, retinol, Vitamin C, or hyaluronic acid.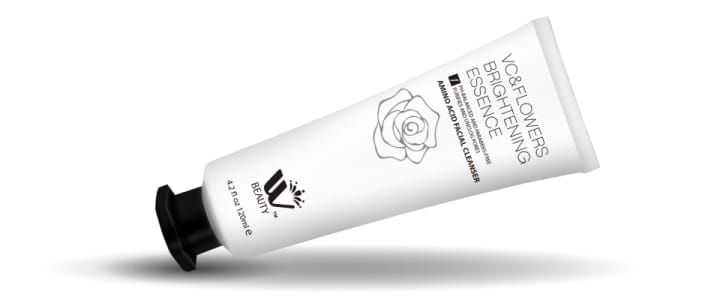 WBM Advanced Facial Serum is the best facial serum out there. With its essentially nature-based composition, it adequately helps in anti-aging as well as even skin tone. This lightweight serum absorbs quickly but is non-greasy. It is rich in vitamins and niacinamides. Vitamins help in reducing dark spots and dullness while niacinamides help in the reduction of redness and forming of blemishes. It is free from alcohol, parabens, or other artificial additives.
How to use?
It can be used both in the morning and evening. Just take a sufficient amount and massage it gently onto your skin.
4. Facial Moisturizer for All Skin Types
Excessive washing and aging strips skin of its natural moisture and oil. A facial moisturizer is recommended for all skin types to use all year long to lock moisture. It nourishes and protects the skin by forming an additional layer. It should consist of squalane, glycerin, sunflower oil, shea butter, aloe vera, and other essential oils.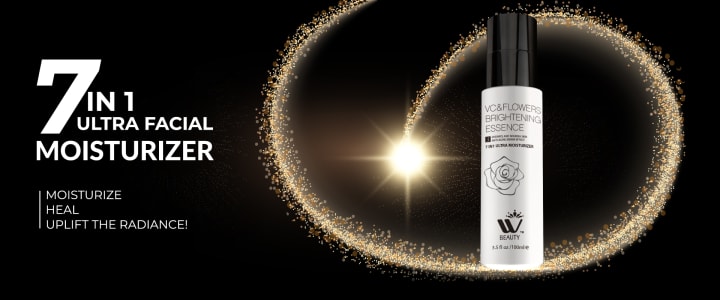 WBM 7 in 1 Ultra ar has multiple benefits for the skin. It is enriched with a densely natural composition including shea butter, macadamia oil, wheat germ oil, jojoba oil, aloe vera, glycerin, and sunflower oil. This Natural facial Moisturizer helps in brightening skin and spot reduction. Moreover, it has SPF to protect skin from harmful UV rays which means that there is no need to apply sunscreen if you have already applied WBM Facial Moisturizer.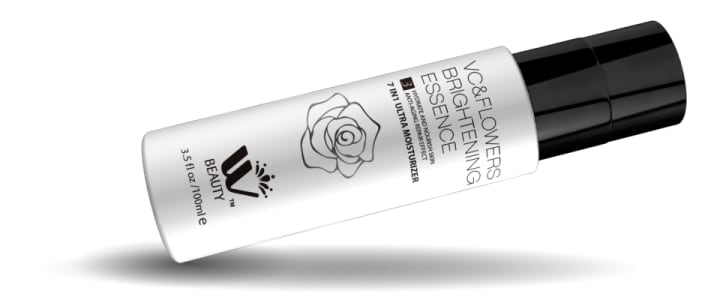 How to use?
WBM Facial Moisturizer can be applied whenever, preferably in the morning before going out in the sun. Just take a sufficient amount and apply it to your skin.
5. Natural Hand Cream
Our hands are the most exposed parts of our body which are also subjected to excessive washing. This makes hands the most prone to skin damage and depletion of nutrients. Natural hand cream can help moisturize and rejuvenate hands without any harm. Good natural hand cream should consist of natural extracts, shea butter and coconut oil for deep nourishment and moisturization.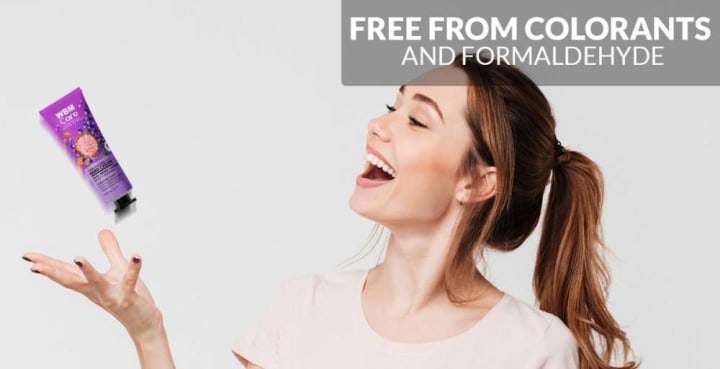 WBM Hand Cream for Women has naturally sourced skin-regenerating constituents that help in ultra moisturization and replenishment of the skin. It comes in multiple variants, each with a unique blend of revitalizing natural ingredients:
● Hand Cream Milk & Coconut
● Hand Cream Almond, Honey & Lavender
● Hand Cream Olive Oil & Shea Butter
● Hand Cream Rose & Avocado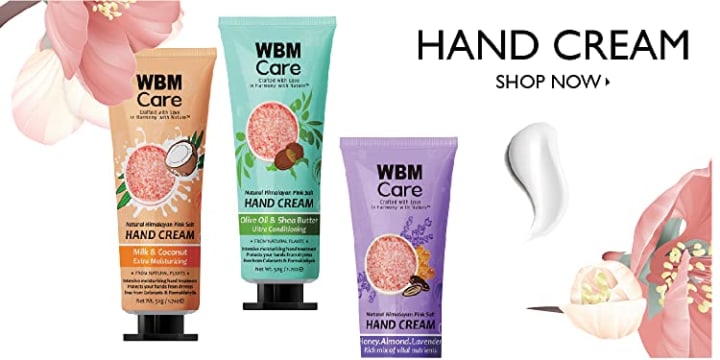 The most unique fact of all these Hand creams is that all of them have a mandatory key ingredient; Himalayan Pink Salt. This gives the hand cream extra efficiency with ultra-moisturizing, hydrating, exfoliating, and anti-microbial properties. In short, it has all that our hands need after exposure to sun and pollution.
How to use?
WBM Hand Cream has an ergonomic design tube. Just take a few drops of hand cream and massage it on your hands.
6. Anti-aging Night Cream
Moisturizers are of two types; day moisturizing cream and night moisturizing cream. Night Creams have heavier composition and contain natural ingredients like retinol and alpha hydroxy acids that make skin more sensitive to sun rays. However, these ingredients are beneficial for overnight replenishment of skin and help in anti-aging. A good natural night cream should consist of retinol, glycolic acids and AHAs.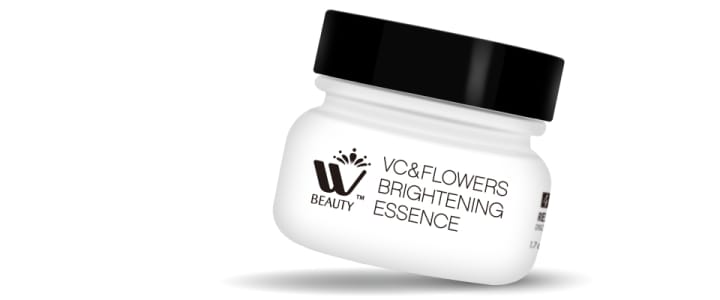 WBM Anti-aging Night Cream Is one of the best women care products that is formulated with hydro-rich essence and helps in making a skin barrier to enlock moisture. Moreover, it helps in dark spots reduction while also restoring skin from dullness. It helps to moisturize the skin and regeneration of skin cells after a long day out.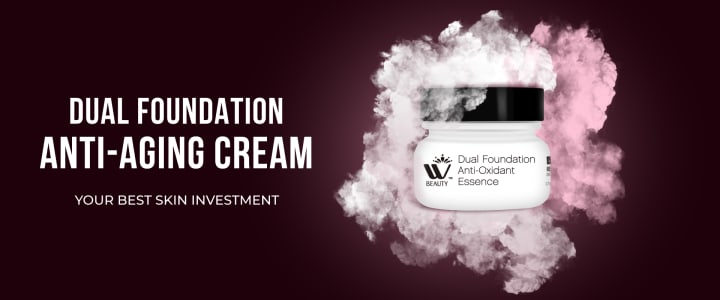 How to use?
Apply WBM Night Cream before going to sleep for effective nourishment and wake up to see a visibly youthful glow.
Reader insights
Be the first to share your insights about this piece.
Add your insights