Best Nail Strengthening Polishes for Weak Nails
You can drive yourself crazy trying a thousand different nail strengthening products. So we're going to help you out by giving you a list of the best nail strengthening polishes for weak nails.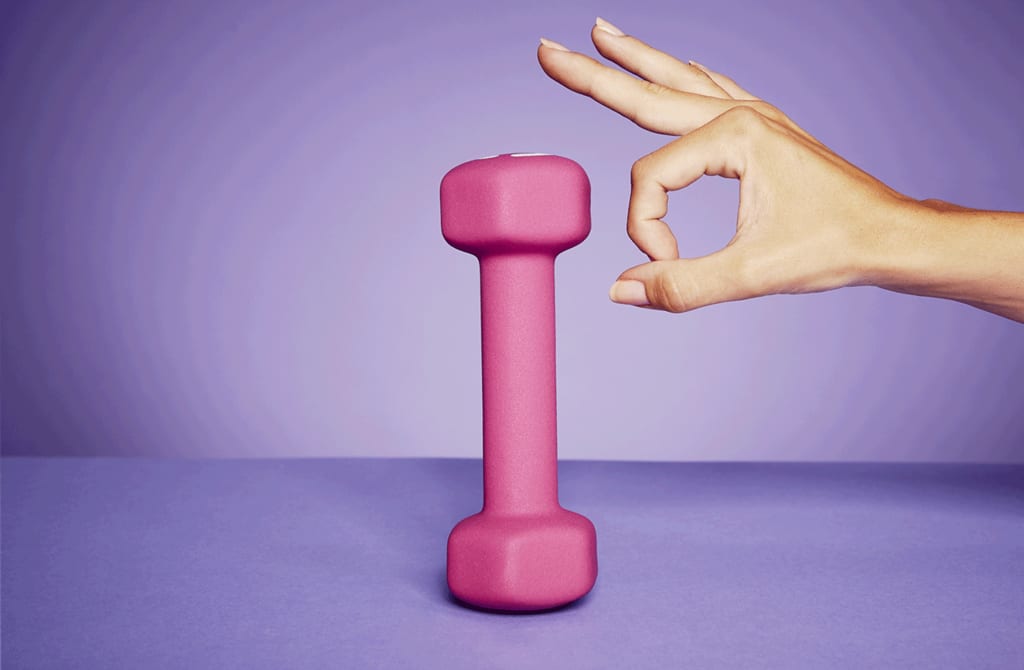 Just like you, I've been in the drug store staring blankly at dozens of nail strengtheners wondering which one wasn't lying to me. Which one will actually work? Which one will waste my money? These are questions that pound against your skull and often leave you walking out in a huff, frustrated that you couldn't figure it out.
But a little research goes a long way. Before you walk into a store or start blindly shopping online, check out some of the best nail strengthening polishes for weak nails that many professionals agree on.
OPI's Nail Envy Original Formula Nail Strengthener is essentially the standard for routine maintenance nail care. You apply it every other day for best results—and you will see results.
Despite the way it looks in-bottle, the formula goes on clear and stays clear. You can use it as both a treatment and a base coat. Just note that if you use it as the latter, you need to wait a few minutes for it to dry before you can apply your color polish.
NAILS INC.'s nail strengthener is unique because it's not your average top coat or base coat—it's an overnight mask. Think of it like a leave-on face mask but for your nails. How awesome is that? It works as a kind of moisturizer that is meant to repair and replenish your dry nails.
This mask contains antioxidants. You've probably heard that word before in relation to your body's overall health, like, for instance, your immune system. Well, antioxidants don't just make for healthy yogurt. Cover your nails with this antioxidant-packed formula and they'll be strong as an ox before you know it. NAILS INC. has created one of the best nail strengthening polishes for weak nails to date.
If you've ever used Essie's regular, color nail polish, you'll know it's one of the best brands for strong, lasting color. But Essie isn't just good at making top-notch nail polishes; their nail-strengthening base coat is one of the best available.
Essie's Grow Stronger Base Coat works especially well on thin nails that are prone to ripping and tearing. Of course, if your nails are relatively normal and you just want to give them a little boost, that's perfectly fine, too.
ORLY's Nailtrition Nail Growth Treatment works to develop healthy nails in as little time as possible. One of the polish's main ingredients is bamboo extract—and if you didn't already know this fun fact, bamboo is the fastest-growing plant in the world.
If you use this product, you'll get longer, healthier nails faster than you would with most other products. As far as I'm concerned, that's a pretty good reason for including it amongst the best nail strengthening polishes for weak nails.
Londontown's Kur Nail Hardener is one that you'll want to use every day. It's not a one-time apply deal; it works better as part of a routine regimen. Happily, this polish dries almost instantly, so even though it's more of a daily maintenance product, it doesn't take up much of your time.
The Kur Nail Hardener gives a smooth, natural look to your nails at the same time that it enhances nail shine and vitality. Plus, it's totally vegan and cruelty-free!
This exceptional product is a favorite of Nina Werman, founder of the landmark salon brand Valley Nails. Werman loves Deborah Lippmann's Hard Rock Nail Strengthening Base and Top Coat because it repairs damaged nails and helps grow healthy, natural nails.
This nail strengthener not only fixes already weak or brittle nails, but prevents weak nails from growing. Her advice? Don't just use it as a base or top coat. Use it in between manicures and pedicures, too.
Sally Hansen has a monopoly on beauty-focused nutrition. You can find this brand in virtually any drug store, whether you're looking for home waxing products or nail nutrition products. For right now, let's focus on the brand's Green Tea and Bamboo Nail Strengthener.
Unlike other nail strengtheners, you don't have to wait for this one to work—it starts improving your nail health instantly. It can be used as both a base coat and a top coat, too, so it's versatile. Sally Hansen's Grean Tea and Bamboo Nail Strengthener is one of the best nail strengthening polishes for weak nails because it is so fast-acting and potent.
If your nails are battered beyond belief, you might want to try Nailtiques Formula 2 Plus. This polish is a protein formula that can do a complete overhaul on your nails. This special formula isn't just for people who have naturally weak nails, it's for those of you who constantly get acrylics and gel manicures.
Making your nails look pretty often takes a serious toll on their health, but with this rejuvenating formula, you can keep up with your favorite looks.
Formula X sounds like something out of a sci-fi movie—or The Power Puff Girls—but thankfully, its Sheer Strength Treatment Nail Polish is much more real. Composed of ingredients such as keratin and botanical extracts, this tinted nail strengthener works wonders for brittle nails.
If you use this product, you can start to see positive changes in your nails within just one day. It doesn't just harden, but it also nourishes your nails, leaving them stronger even when you take the polish off.
I bet you weren't expecting to see "horsetail" as an ingredient, but don't worry! Horsetail is actually a plant—they didn't use actual horses for this one. Vitamin B, calcium, and biotin combine with horsetail extract to create Butter London's amazingly effective Horse Power Nail Rescue Base Coat.
To continue with the analogy, this product is to nails what maximum horse power is to cars. This item will galvanize your nails for ultimate protection and restoration. There is no arguing that Butter London's Horse Power Nail Rescue Base Coat is one of the best nail strengthening polishes for weak nails on the market.