Beauty and Essential Oils
Tips to Adding Essential Oils to Your Beauty Routine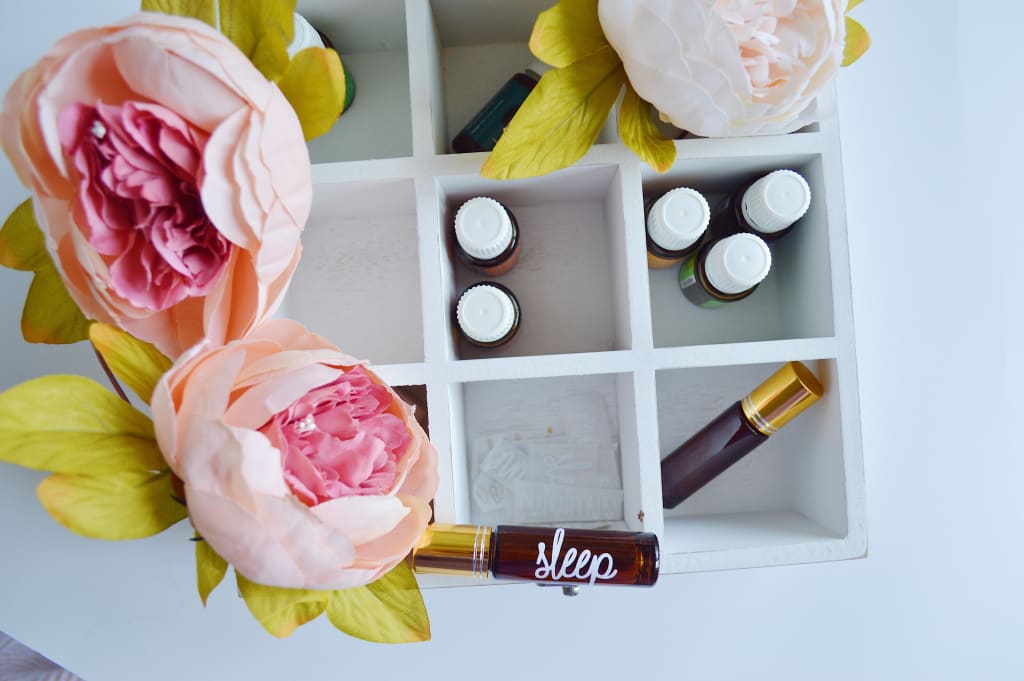 Essential oils have gotten extremely popular over the years for many reasons. Among them is that many people have started using them in their beauty routines. These oils can provide your skin and body with a lot of benefits. Your nose has over 400 receptors that allow you to smell over one trillion scents. When you inhale essential oils, you can experience a wide variety of physiological responses that can enhance your overall sense of wellness.
To add essential oils as a part of your beauty routine, you will need to know which ones will best augment your skin and hair. This is important as you don't want these oils to irritate your skin. This article will introduce some of the more popular essential oils, as well as how to use them as a part of your self-care routine.
The 4 Essential Oils That You Need for Your Beauty Routine
You can certainly use many types of essential oils in your beauty routine. These oils operate as some of the most versatile of its type.
Frankincense: Fades scars and sunspots, as well as softens wrinkles.
Geranium: Regenerates and recycles damaged cells. It can also balance your moods.
Lavender: Soothes inflammation and skin irritation. Many people with dry or sensitive skin sing its praises.
Melaleuca: Great for treating acne. It can also fight infections and colds.
One simple way to incorporate these oils into your self-care routine is to add a drop or two into your moisturizer or skin cleanser right before you apply it. If the essential oil comes out of its container too quickly, take a toothpick and dip it into the container to get that one drop you need.
Using Essential Oils for Damaged Hair
Many people tend to get damaged hair because of a lack of nutrients. Use jojoba oil to heal this condition. It not only gives you the nutrients you need, but it also promotes healing in your scalp.
Another essential oil that can treat damaged hair is rosemary oil. Rosemary oil actually improves blood circulation in your scalp. As a treatment for damaged hair, rosemary oil can also stimulate the roots of your hair, which can promote new hair growth.
To keep your hair smooth and shiny, try mixing rosemary oil with lavender. The lavender oil actually conditions your hair all the way down to its roots. It also serves to control pesky irritations that can cause dandruff and dry scalp.
Using Essential Oils for Your Skincare Routine
Use the following essential oils for your skin type:
Oily Skin
Geranium: Regulates oil production.
Tea tree oil: Contains antibacterial properties that rids your skin of the bacteria that causes acne.
Rosemary oil: Contains antibacterial properties that takes care of oil and acne.
Dry Skin
Chamomile: Soothes dry skin.
Rose oil: Reduces irritation and moisturizes your skin.
Ylang Ylang: Moisturizes your skin and keeps your skin free of bacteria.
Combination Skin
Sandalwood: Minimizes pores and reduces oily spots.
Bergamot: Evens out skin tone, reduces oily spots, and brightens the duller areas of your face.
Lavender: Calms your skin, reduces the appearance of acne, and keeps free radicals away.
Prominent figures such as Kerry Washington, Gwyneth Paltrow, and D. Gary Young use essential oils as part of their self-care routines. It's a relatively easy way to get better skin, healthier hair, and a more youthful appearance. Start with one essential oil mentioned in this article. You'll soon see why essential oils have become a part of the beauty routines of some of the world's most beautiful people.