Beautify And Know Your Skin Before The D-day In 3 Easy Steps!
Beautify And Know Your Skin Before The D-day In 3 Easy Steps!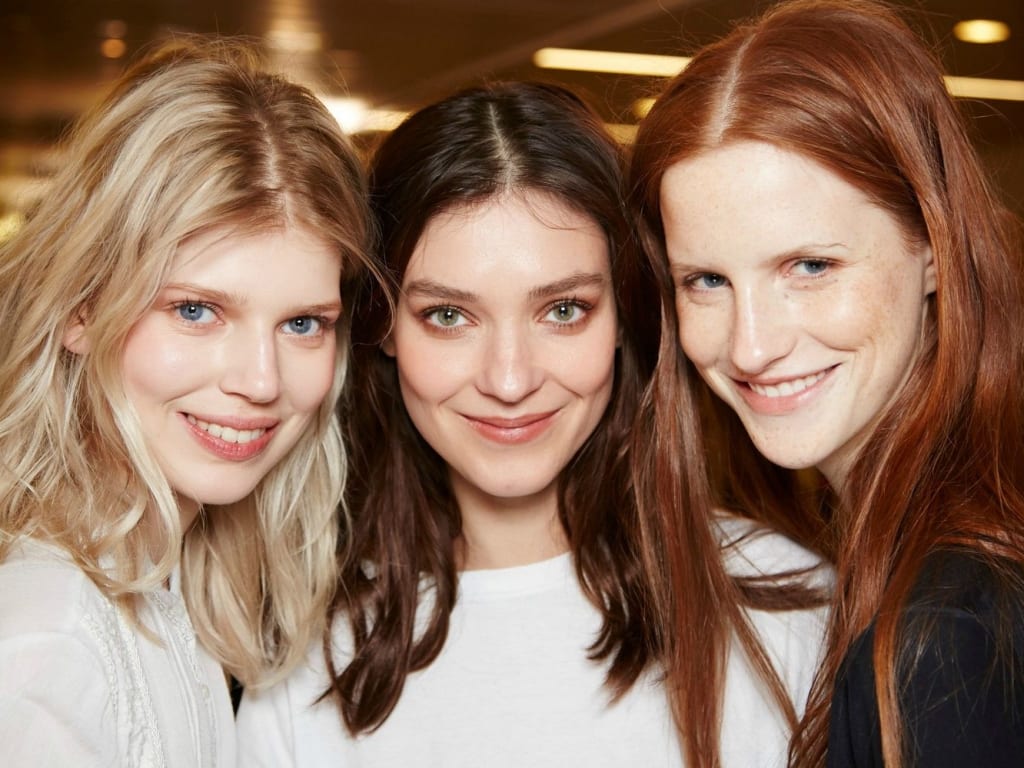 No matter whichever type of skin you aim for, your main motive should be clean and well-moisturized skin. But as we know beauty comes with a price, you will have to work really hard on your skin before the D-day to get that perfect skin you seek.
Think about it in this way, you have spent a lot of days by eating unhealthy food, or by not washing your face at night after applying makeup, or not maintaining any beauty regime for years. All these days have to be compensated right before your wedding, so yes. You need to work hard by taking proper care of your skin.
The first important thing is to figure out your type. Then work upon it, this will help you to efficiently work on your skin and easily set a skincare regime. So, let us discuss the common types.
Which Type Of Skin Do You Have?
Normal Skin
Normal is between the dry and oily. Normal doesn't have that many open pores, oil release or the blackheads and whiteheads. That's why this is considered an idle by a lot of people. But every type has a lot of drawbacks; if you have normal then you cannot be out in the sun for a long time because the skin can cause a lot of redness on your face, leaving your skin irritated. Usually, this type has a 'T-Zone', i.e. from the forehead to the nose area. In this zone, the oil is secreted, making this area prone to whiteheads and blackheads.
Oily Skin
Oily is considered as the shiny skin and a lot of people have oily since puberty. Oily can be a bit problematic to deal with because of the visible pores, acne, visible whiteheads, and blackheads the oil leaves on the face. The oil that is released on the face is commonly known as 'sebum' and can be secreted from any place on your face. Oily skin calls for a double cleansing method and also proper moisturizing.
Dry Skin
Dry is the exact opposite of the oily; in this, your skin is under moisturized. In this, the skin does not produce any sebum and the face becomes all dry. This dryness makes it prone to wrinkles. In this, type of skin you must moisturize your skin thrice a day and use a mild face wash.
Sensitive Skin
This is not actually a type but a common problem faced by few people. A lot of times people have sensitive which gets irritated very easily. This type of skin gets affected by allergies and can be seen to have inflammatory properties, itchiness, or redness. It can be very difficult for people with this skin to be in an extreme environment.
How To Beautify Your Skin With 3 Easy Steps?
After you have figured the type of your skin out, you must start with a proper care routine and follow it strictly through thick and thin. Here are the three tips which are useful for all types. But do not be surprised by the basic steps that are given below. Even though we are aware of the steps but still don't follow them properly-
Cleansing
Cleansing can be a good choice for all the type because you need proper cleaning before moisturizing the skin. One of the most effective cleansing methods is double cleansing. In this firstly you wash your face with cleansing oil then wash your face with a foam cleanser to remove the dirt properly from inside of the skin. This should be done twice in a day, once in the morning and then at night before going to sleep.
The next thing is to exfoliate your face weekly because exfoliation removes all the dead cells away from your face and helps to refresh your face. This should be done weekly because it can leave your face very dry.
Moisturizing
The next step is to moisturize your skin with various types of nutrients and creams. In this step, you must first use a toner right after washing your face. Toner will provide nutrients right away and refresh your face and help you maintain the pH value.
After this, you must moisturize your face lightly and then apply essence on your face and moisturize it again. The two layers of moisturizing will lock the nutrients from the essence and will help the essence to reach the core of the skin.
Sunscreen
The last step is to apply sunscreen every time you go out in the sun. This will help your skin to avoid redness and the UV rays of the sun. But you will have to apply this in every 3-4 hours for proper results.
skincare
About the author
Hello Guys ,
i am a blogger who write about everything you love ..