Astrology & Skincare
New Moon in Taurus: Using Moon Phases For A Better Skincare Routine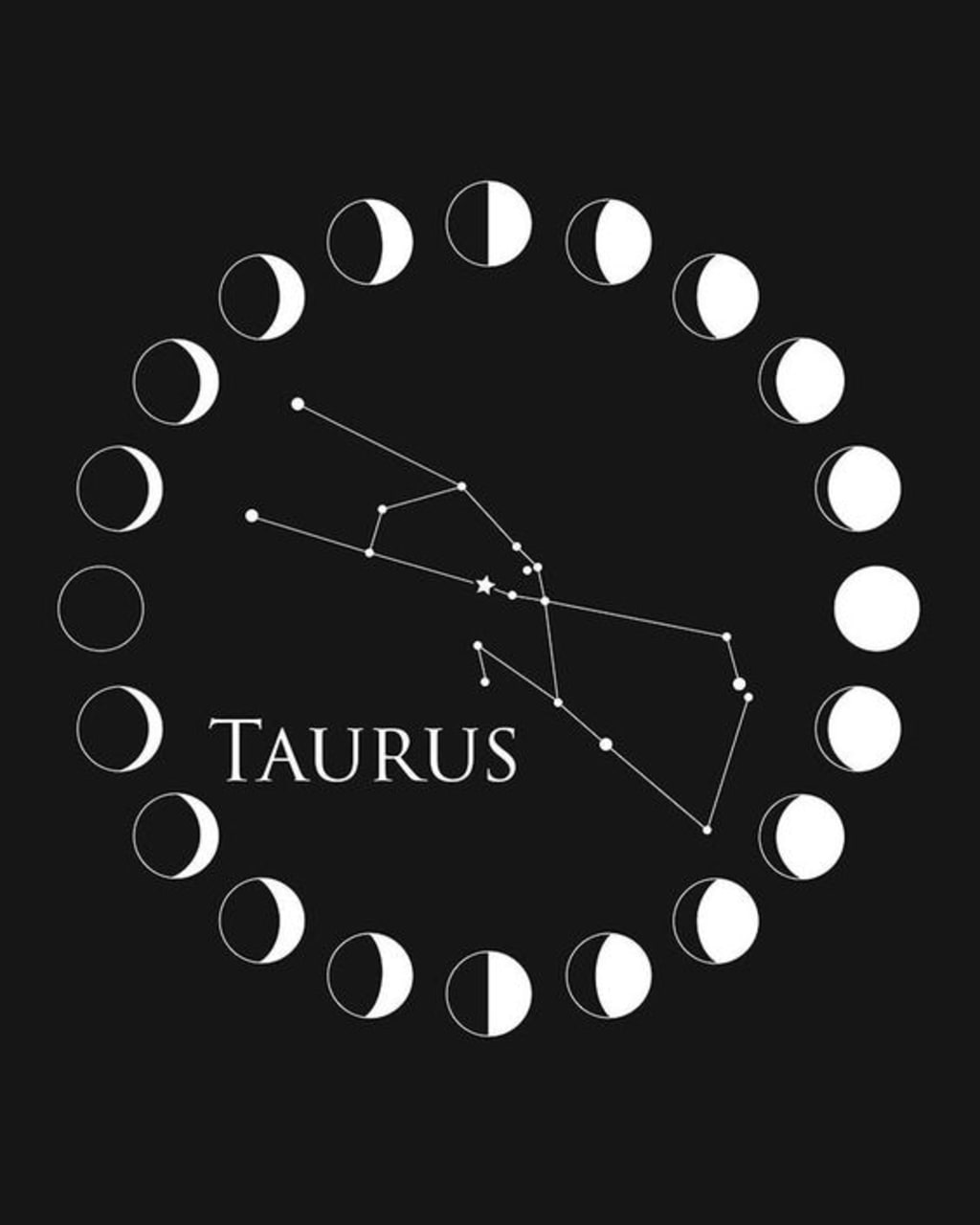 Constellation of Taurus
We are now smack-dab in the middle of Taurus season which ends May 21st this year. Using my Astrology & Skincare advice, the two weeks after Scorpio Full Moon should have been a time to purify our skin, using a product like The Body Shop's Himalayan Charcoal Purifying Mask which specifically removes polluting impurities.
The full moon in Scorpio on April 27 2021 was the first of 3 consecutive supermoons. A supermoon is classified due to it's perigee, otherwise known as the closest distance it will come to Earth. The reflection of the sun on the surface of the moon has been growing smaller. We've have a 'Waning Moon' all the way up until the New Moon on May 11.
For three days this is also a transit for our feminine moon moving through the zodiac sign for Taurus. Her down-to-Earth mood will be extremely introverted and gentle during this time, peaking on May 11. Taurus New Moon is also our second supermoon, and will only be seen through special equipment due to it's darkness of the Sun being behind it as it faces Earth. Consider it a shadow moon and I expect that a night in solitude, amongst cozy and homey comforts is planned while you do a nice face mask or peel!
I began this series with the Aries New Moon transit in the middle of April (2021) and I hope you enjoyed it! If you have never read my blogs before (or have only read the blogs I wrote under my pen name!) you can read the first blog for my 'Mooncare' series, and also find out more about my love for The Body Shop and what their mission is by clicking the link below:
Taurus & Venus
The constellation of a Bull, Taurus is ruled by the planet Venus. Taurus is an Earth element and governs values like our material wealth, finances, and security. Venus is the planet of love, so Taurus symbolizes appreciating Earth's abundance of food, seductive arts, material possessions, and financial security. Our values make up the Second House in astrology so it's kind of perfect that Earthy Taurus and its ruling planet, Venus, preside over it.
Taurus New Moon
On May 10 we will have a waning crescent moon in Taurus. Then on May 11th & 12th we won't have any illuminated moon while it's visiting the sign. But on May 13th, we'll have a waxing crescent moon in Gemini. With two days of a Taurus New Moon, we can relax and enjoy the introverted mood she brings. This is the opposite of a Taurus Full Moon, when the mood she brings is extroverted, and likes to enjoy splurging on luxury and 5 star dining. Spend some time considering your finances, check the progress you've made on your financial goals, and make any changes necessary to get things right. Taurus is a hardworking sign that loves her family, home, and the security her money savvy provides. Since we have had to two weeks to prepare for a symbolic 're-birth' in this stable Earth sign, feel free to smudge with sage, light some candles, and use a nice facial peel that's meant to reveal fresh skin. After purging your pores, hydrate after a nice hot shower or bath!
Why is exfoliation even necessary?
In case you didn't already know, shaving not only removes unwanted hair, but is a form of exfoliation. Removing dead skin cells helps prevent bacteria build-up in your pores and on the surface of the skin which can cause acne on your back, legs, butt, even your scalp! There is no better time to make a point of exfoliating than the two weeks of the waning moon, as the reflection of the sun on our moon grows darker. During the waxing moon, a great mask to complement the waning moon phase is the British Rose Plumping Mask. These come in a duo and make a great gift!
For those who enjoy self-tanner, exfoliating before you apply them will help give your skin tone a more even appearance, make the color last longer, and because there's no dead skin stuck in your pores and on the surface of your skin, (even if you only use sunblock) exfoliation will prevent your skin from appearing dull. It really helps to reveal your new layer of skin in a more balanced way because every 30 days we get a new layer of skin!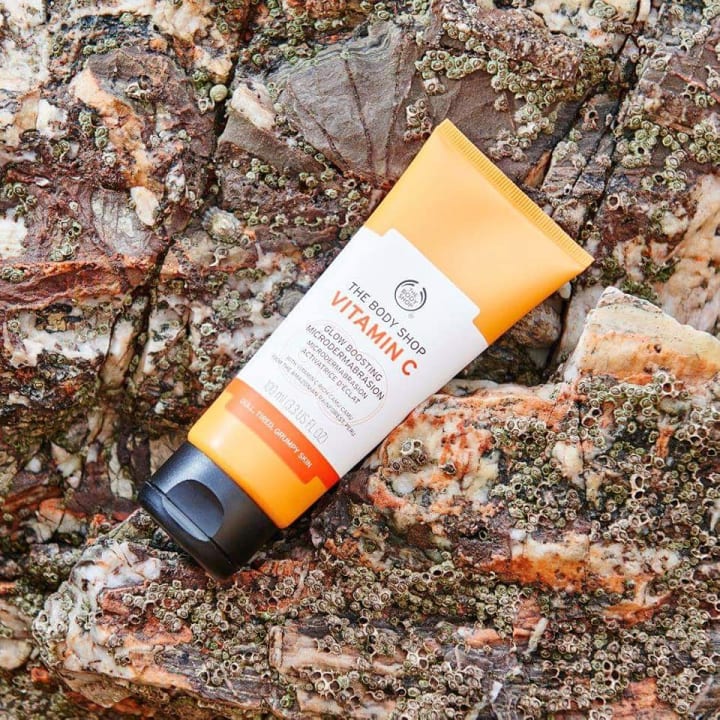 Did you know that there is actually a specific way to cleanse and moisturize your skin? After exfoliating, cleansing is actually the second step. Your moisturizer should be applied with the heaviest cream going on last. For the face, after using an exfoliator, cleanser and a peel if you want, toner should be used before your moisturizers. Everyone has their own way of washing and I tend to use a cleanser on my face twice, before & after I exfoliate or use a peel, just to make sure I'm thorough about removing the leftover mask. Then I use my toner and apply my moisturizer. But just like applying make-up, everyone has their own method!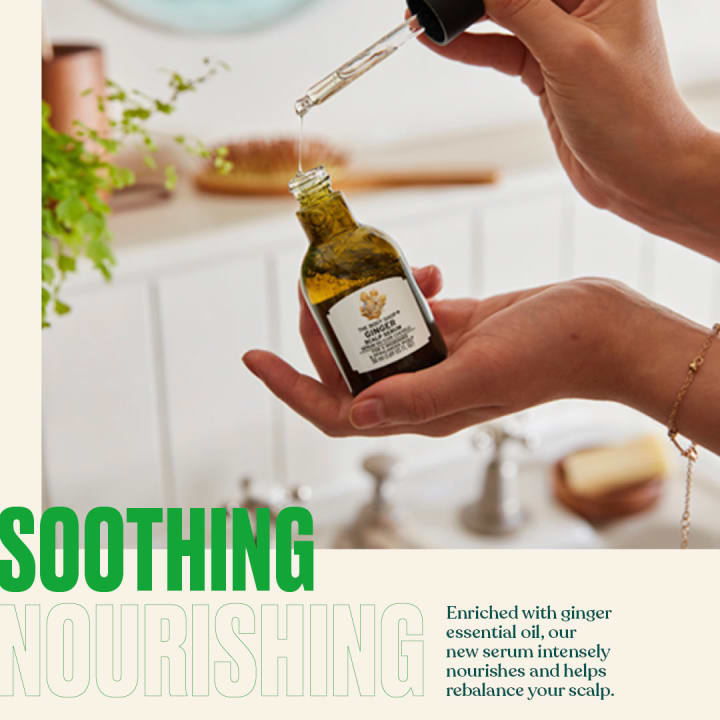 We are never too late to grab some great skincare products from The Body Shop At Home! The next FULL supermoon happens May 26th 2021 and the zodiac sign Sagittarius will be in charge of that energy! Sagittarius likes to enjoy the fruits from summers labor and all that was harvested.
Are you interested in buying from my online store? As an Independent Consultant for The Body Shop At Home, I can answer any questions you may have on the products! Maybe you would like to become an Independent Consultant and become a force for good! You can message me from my store page under the 'Contact Me' tab!
Curious about my skincare tips for the Full Moon in Sagittarius later this month? You'll have to check back in order to read more!
If you enjoyed what you read then don't forget to click the 'heart' icon! Tips of any amount are always appreciated! You can tip me here on vocal or you can buy me a coffee at my page on kofi.com!