Anti-Acne And Pimple Creams in India
Best Creams For Oily Skin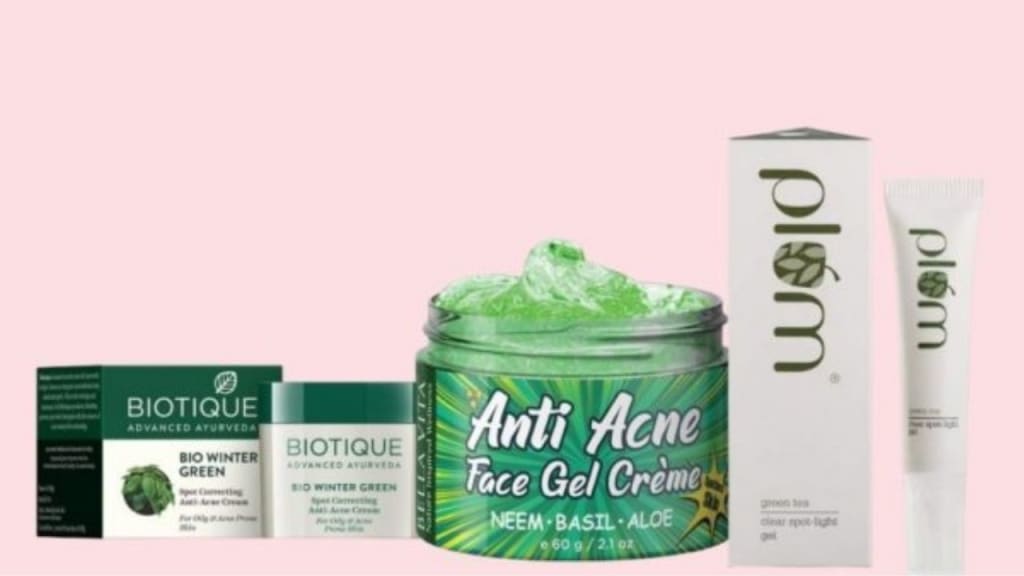 Nobody wants a pimple and acne looking face but because of unhealthy routine somehow we got pimples on our skin. There are lots of anti-acne creams available in the market to get rid of pimples but you don't use just any random cream it can cause side effects. While choosing cream do research about your skin type then choose best cream that suits the skin.
Anti-Acne And Pimple Creams For Oily Skin
To help you to get rid of pimples and acne here we have made a list of the top anti-acne and pimple creams in India that actually work. Check it out!
1. Sebamhe doctored Clear Face Care Gel Ph5.5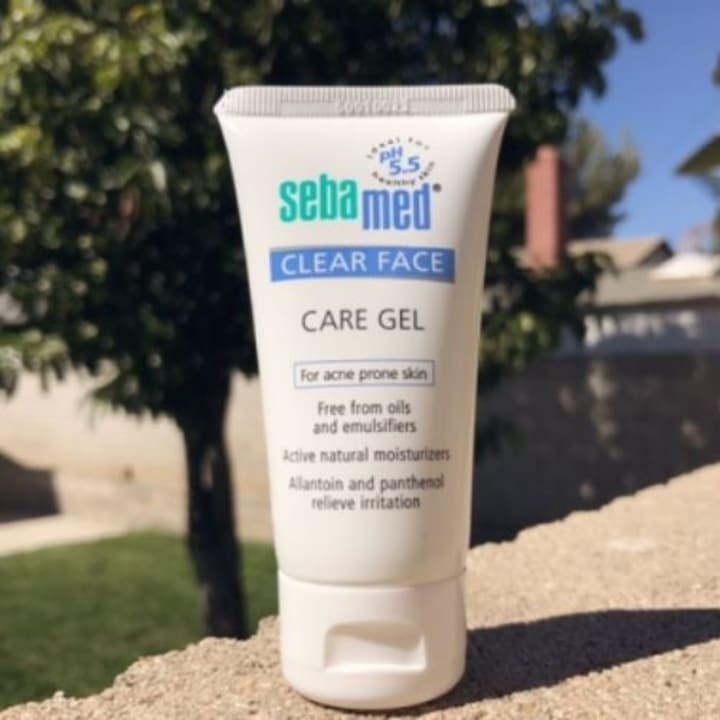 Sebamed gel Ph5.5 contains Aqua (Water), Aloe Barbadensis leaf juice, Propylene Glycol, Glycerin, Sorbitol, and so on. It feels very light on the skin and gives you oil-free skin. This gel prevents the skin from damage and breakouts and gives you clear and smooth skin.
Pros
Oil-free and moisturize the skin
Feels light on the skin
Easily absorbed and lightweight
Parabens-free
Prevent from breakouts
Sooth the skin
Cons
2. O3+ Dermal Zone Zitderm Cream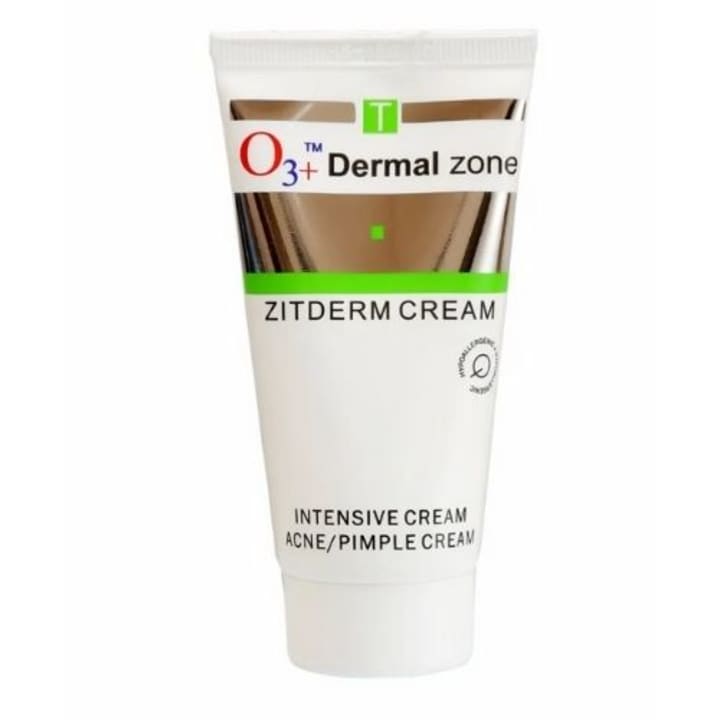 This cream focuses on removing acne & pimples, blackheads, oil, skin impurities, and preventing damaged skin. It refines and tightens the skin pores and provides healthy and soft skin. This cream is a moisturizer for normal to oily skin type and provides long-lasting oil control.
Pros
Soothe the skin
Protect from sun and hydrate the skin
Gives clean skin without irritation
Helps to improve the texture of skin
Travel-friendly packaging
Parabens and cruelty-free
Cons
3. Neutrogena On-the-Spot Acne Treatment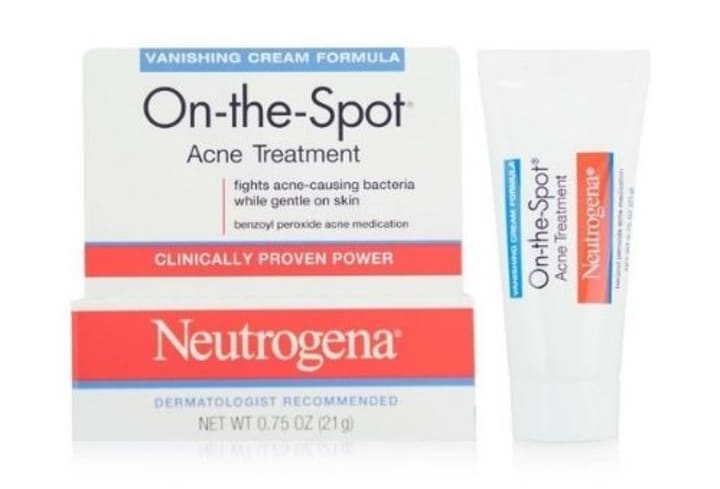 This cream is one of the best cream to treat acne without burning or irritating the skin and it gives fast results. It contains 2.5% benzoyl peroxide, which helps to reduce redness, extra oil, and wrinkles. It gets easily absorbed into the skin.
Pros
Travel-friendly packaging
Lightweight and fast-absorbing
Prevent acne and blemishes
No harmful chemicals used
Parabens-free
Suitable for all skin type
Cons
May not work for adult or over age acne.
4. Avene Cleanance Expert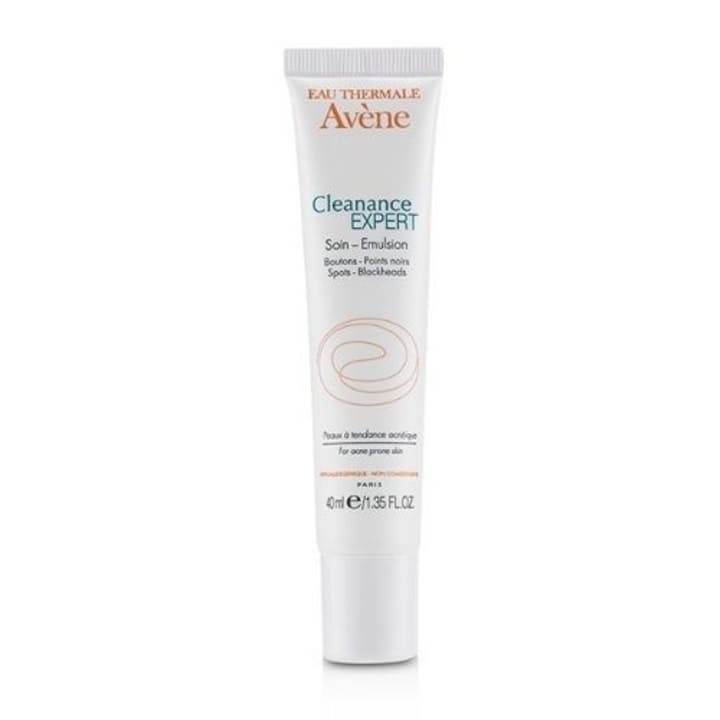 It helps to reduce spots, blackheads, and blemishes without irritating the skin and also prevent redness and inflammation. This cream improves your skin texture and soothes the skin.
Pros
Lightweight formula
Hydrate the skin
Parabens-free
Mild fragrance
Travel-friendly packaging
Makes the skin smoother
Cons
Bit costly
Take time to give results
May not be suitable for sensitive skin.
5. Ducray Keracnyl PP Anti-Acne Cream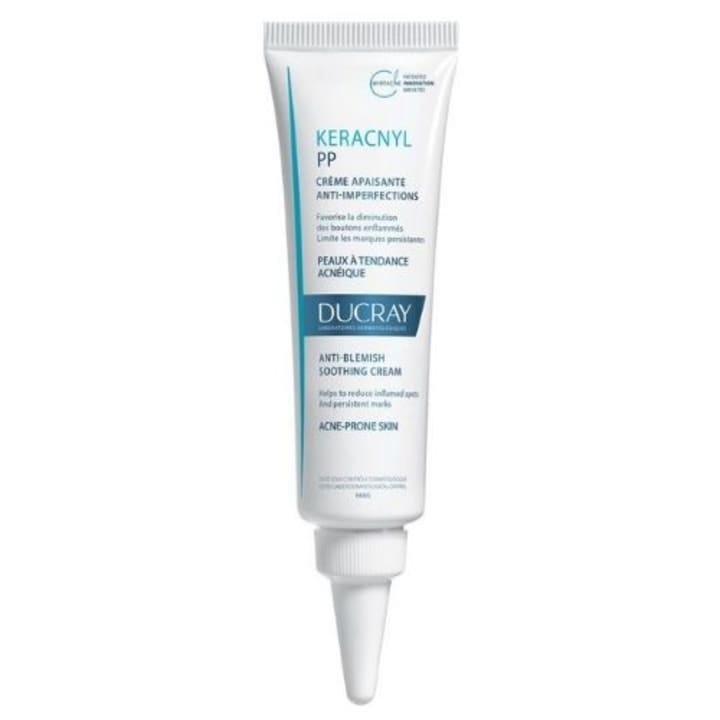 This anti-acne cream helps to reduce the appearance of blackheads, painful acne, and inflammation. It deeply cleans skin pores, improves skin texture, and soothes the skin. Its active ingredients reduce spots and blemishes caused by pimples.
Pros
Prevent pimples, wrinkles, blackheads, and acne
Affordable.
Cons
May take a long time in showing the effect
May not suit all types of skin.
6. Nuobisong Scar Cream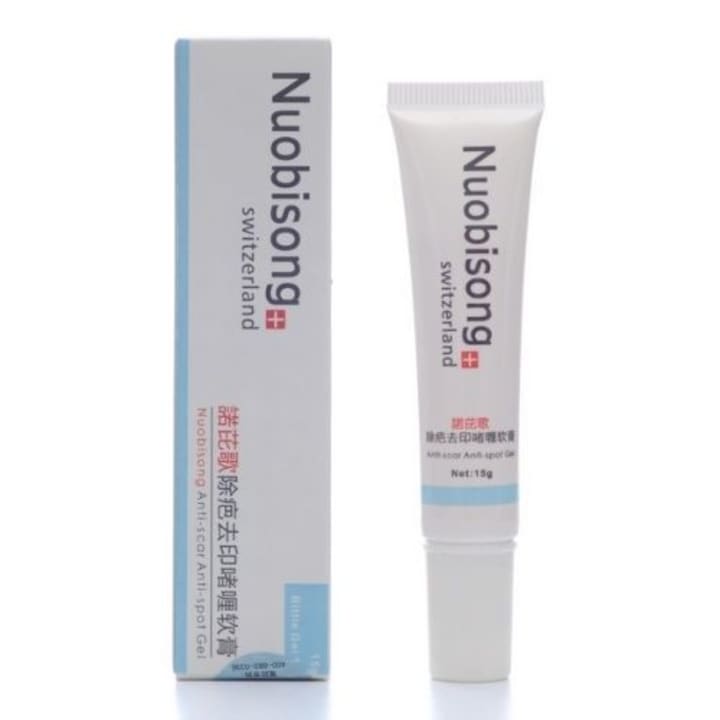 This cream contains Juniper seed essential oil, natural aloe vera extract, and hyaluronic acid that helps the effect of aging, treat scars, stretch marks, and its aloe vera extract protest the skin and keep it moisturized. It provides you soft and smooth skin without leaving any swelling or marks.
Pros
Doesn't irritate the skin
Contains aloe vera gel which keeps skin moisturized
Good packaging
It also reduce stretch marks
Cons
Bit expensive
No complete information about ingredients.
7. Biotique Bio Winter Green Spot Correcting Anti-Acne Cream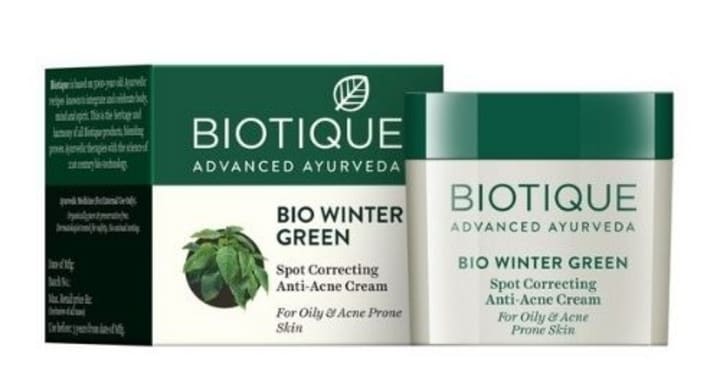 It clears up blemishes, spots and keeps skin moisturized. Its neem extract helps to get rid of oily and acne-prone skin. This anti-acne cream gives a soothing effect on the skin and it doesn't contain harmful ingredients.
Pros
Suitable for oily, acne-prone skin
Reduce the redness
Give soothing and cooling effect to the skin
Quantity is good according to price
Contains natural and herbal extracts
Cons
May take time to show results
Messy tube packaging.
8. Oshea Herbals Neempure Anti Pimple & Acne Gel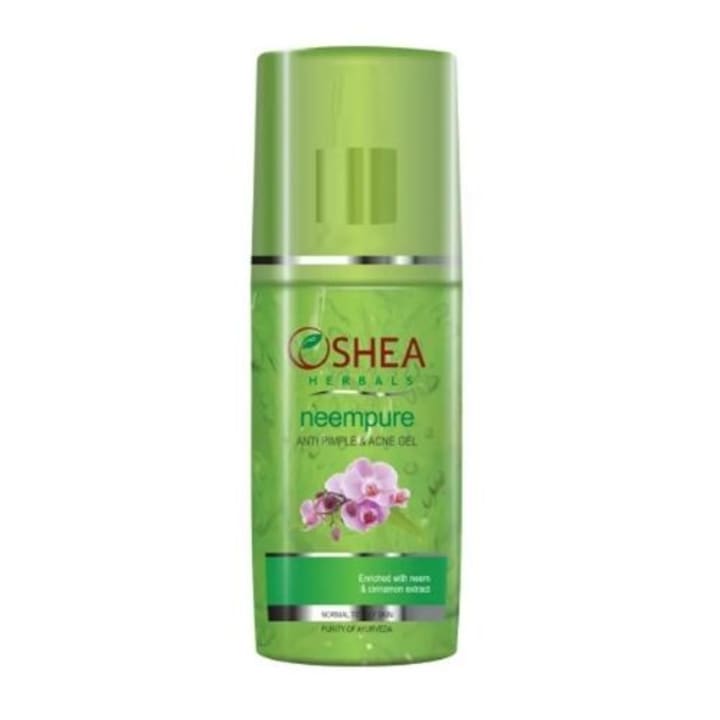 It helps to clear pimples, skin eruption, and keeps skin smooth and soft. It contains mostly natural and herbal ingredients like neem extract, cinnamon extract, turmeric extract, basil leaf extract that'll help to make skin smooth and glowing.
Pros
Enriched with neem and cinnamon
Lightweight and non-sticky
This cream cure pimples and acne
Control excess oil and makes skin smooth
Perfect for oily and acne-prone skin
Budget-friendly
Cons
Contains SLS and parabens
May make skin dry.
9. Lotus Phyto Rx Clarifying Pimples and Acne Cream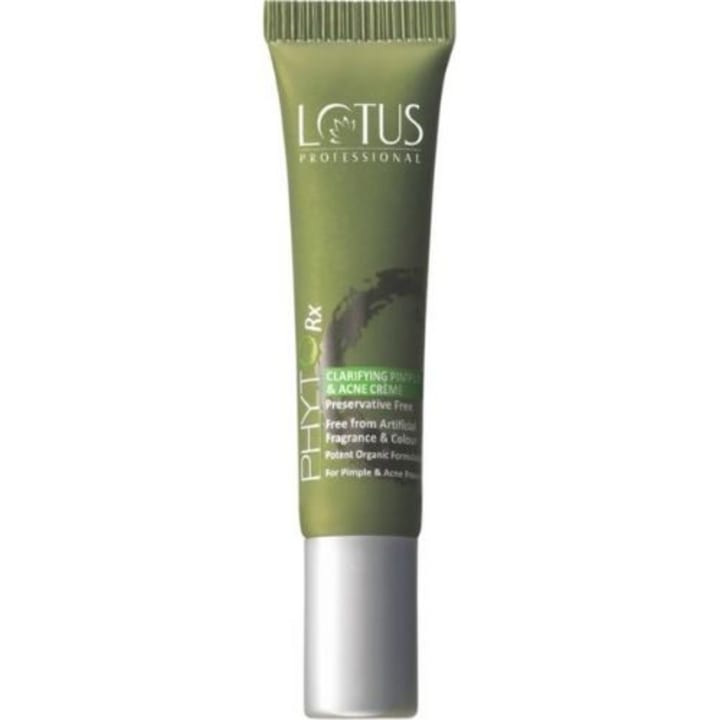 Lotus PhytoRx clarifying pimples and acne cream clarify acne and pimples and give clean skin. It contains thyme, sage, tea tree, and clove. These ingredients fight acne, soothe your skin and prevent it from breakouts. This cream is perfect for pimples and acne-prone skin.
Pros
It has acne and pimples fighting properties
Helps to reduce the size and redness of pimples
Gives soothing and cooling effect to the skin
Fastly show results
Travel-friendly packaging
Contains herbal ingredients
Cons
High price
Contains paraffins.
10. Plum Green Tea Clear Spot Light Gel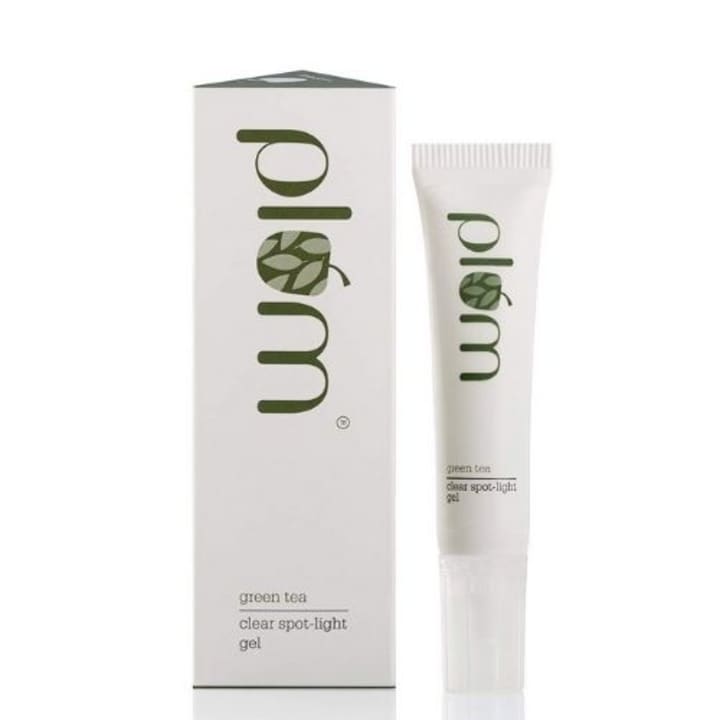 The plum green tea clear spotlight gel clarifies and lightens the skin, it is enriched with 17 potent botanical activities that help to reduce the appearance of dark spots and acne spots that cause skin dullness. Its quick-absorbing formula helps to repair skin from deep which leaves fresh and spotless healthy skin. This cream contains natural active ingredients that help reduce acne scars and pimples.
Pros
Contains natural herbs like green tea, neem, aloe juice, tea tree oil, etc.
Quick-absorbing formula
Nourish and soothe acne-prone skin
Reduce acne scars and spots
Leave skin fresh and healthy
Protect skin from breakouts
SLS, parabens, and silicone-free
No animal testing
Cons
These are some best creams for oily skin, use one of these and share your experience in the comments. Check out more anti-acne and pimple creams and get rid of pimples and acne.
Thanks for reading.