Angelique Velez the CEO of Breakups To Makeup On Making it Big In The Beauty Industry
Angelique Velez the CEO of Breakups To Makeup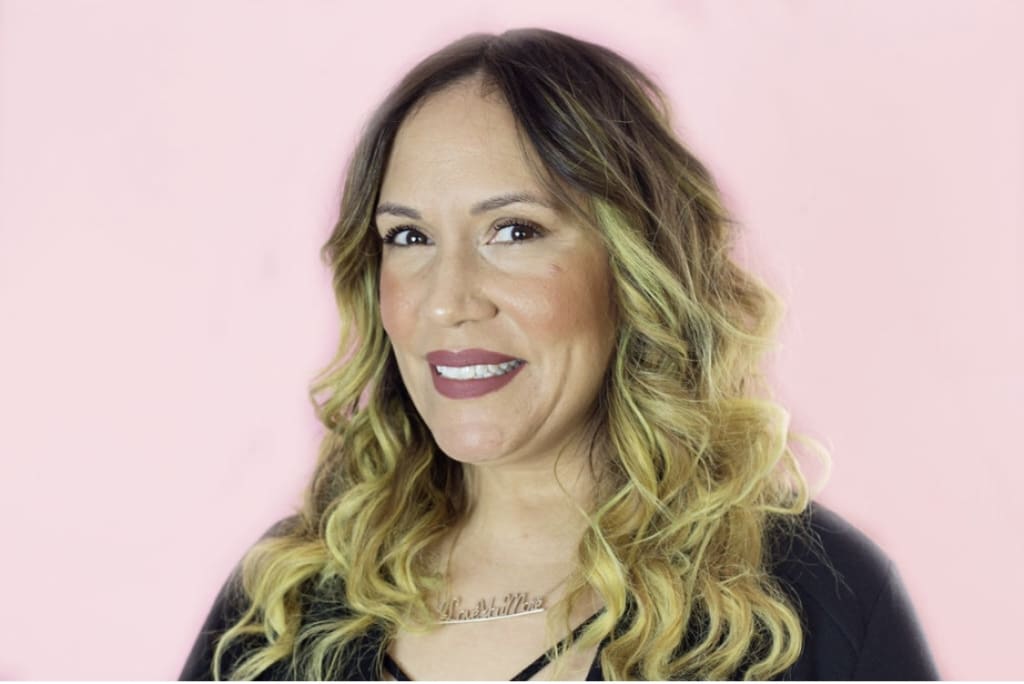 Recently, I sat down with the amazing entrepreneur and serial entrepreneur Angelique Velez the CEO of Breakups To Makeup. We got an exclusive look on how to run a successful and flourishing business. Take a look at the exclusive interview below.
Social media: IG:@heangeliquetechnique & @breakupstomakeup

Website: angeliquevelez.com & breakupstomakeup.com
What is the inspiration behind becoming an entrepreneur? It's crazy to say, but I didn't choose this path, I feel like the path chose me. I honestly didn't even know it existed. When I used to work in a corporate environment, even though I loved what I did, I always knew there was something else out there. I knew that there was something calling me, but I didn't know what it was. When I first left corporate (aka my traditional 9 to 5) it was to pursue makeup artistry and that was my first taste of becoming an entrepreneur. Even though it was scary, I loved how I was able to call the shots, plan my day based on my wants & needs and honestly design my life. I had no clue that this journey was meant for me!
When did you first know you wanted to become an entrepreneur and what was the point that really made you go for it? I remember clearly. It was at a point where my freelance jobs started to pick up. I was working 7 days a week, because I had my full time job and I was doing makeup artistry at night after work and on the weekends. I was non stop and LOVED every minute of it. As I mentioned before I loved my full time job as well. However, it came to a point where I was assisting an artist who was represented by an agency. The Founder of the agency approached me and told me that they wanted to represent me as well, but I had to be able to devote more hours so that they could book me. It was then that I had to make the difficult decision to stay in my cushiony 9 to 5 position or leave and pursue entrepreneurship aka freelancing full time. It was SUCH a hard decision. Leaving a steady paycheck, healthcare and benefits was not an easy choice, but I honestly never looked back. I followed my heart and it has been the most amazing journey.
What's the best and what's the hardest part about having your brand? This is such a great question! The best part is that I am able to put myself out there in a creative way. For example our slogans aka Breakups to Makeup's makeup mantras are all me. I love to write and they allow me to express myself in that way by using what I am going through in life, mixing it with some inspiration and adding a beauty twist. I do that with all of the content I create as well. I love connecting with others and bonding over what we are going through. I absolutely adore it when people connect with the brand and relate to something I've created or gone through. The hardest part I would say ironically is putting myself out there. It's hard and I'm scared every single time I launch a product or program or podcast episode because it's all so personal to me. I am constantly wearing my heart on my sleeve when it comes to the brand and that is SO HARD. I'm always scared people aren't going to like it or that they may not understand it or me.
What are some of your biggest fears that you faced when starting your business? My biggest fear is that people won't like what I have created or they will have something negative to say about it. And you know what? That has happened and I survived. No matter what, if I am filming, going live on social media or speaking in front of an audience I am always nervous. I'm scared I'm going to freeze up, forget what I'm saying, or mess up. This has been the case since the beginning of launching my brand and it still happens to this day. I just do it scared. Every single item I launch, I do it scared. Every talk I do, I do it scared. I put one foot in front of the other, take a deep breath and do it anyway, every single time.
You're a well established serial entrepreneur. What was your favorite business venture? This is so hard to pick, but I would say right now is a really fun time. I am currently fusing both the product aspect to my brand Breakups to Makeup with the new educational aspect. I love overlapping the two and showing our followers how the products themselves, our makeup clutches and slogans, can help change your mindset and help you to accomplish your goals. Most of the programs and courses I have been developing are to help with goal setting and achieving what it is you are meant to do on this earth so the two really go hand in hand. It's a different way to approach accessories. A makeup bag is something that we see every day so it makes sense that it can also serve as a tool to help get your mind right and shift your mindset to tackle the day ahead of you. It's showing our consumers that yes, it is a beauty tool, but it is SO much more than that.
Where do you go or what do you do for inspiration when working on a new business venture? There are so many things that help inspire me, but lately the biggest has been when I allow myself to take a break and have fun. It's usually during that time, for example during a vacation, where I come up with amazing ideas and concepts. I love to travel and I get so inspired when I am able to. I also love listening to podcasts and audio books. They help to inspire and empower me, especially if they are about other female entrepreneurs of color. I also like to go to concerts, museums, anything with music and/or art. I love to see the creativity of others and that helps to inspire me as well. When I need a little "pick me up" I will go to the beach and look out at the ocean. I don't know what it is about the water, but it definitely helps to give me inspiration as well.
What advice can you give to aspiring entrepreneurs? I would say that your journey is YOUR journey. YOU are no one else and you are not supposed to be. Focus on yourself and what it is that you want to do and do it in a way that works for you. YOU are the brand and people are going to support you because they believe and relate to you. Not because you are trying to do it like someone else has. You are unique and you have something that the world deserves to see. Be you.
Thank you for sitting with us with any final thoughts? Thank you so much for having! If there is something, a thought, idea, concept, product, service etc. that you are constantly thinking about and you can't go a day without it popping in your head, then you are meant to do it! You are meant to follow your dreams. It is your destiny, your journey. Those ideas/concepts are coming to YOU for a reason. You are being called forth to do it and you must!
About the Creator
Has been writing for Vocal since Feb. 2021 covering lifestyle fashion and entertainment
Reader insights
Be the first to share your insights about this piece.
Add your insights