After All, My Gray Hair Can Be Stopped!
Gray Hair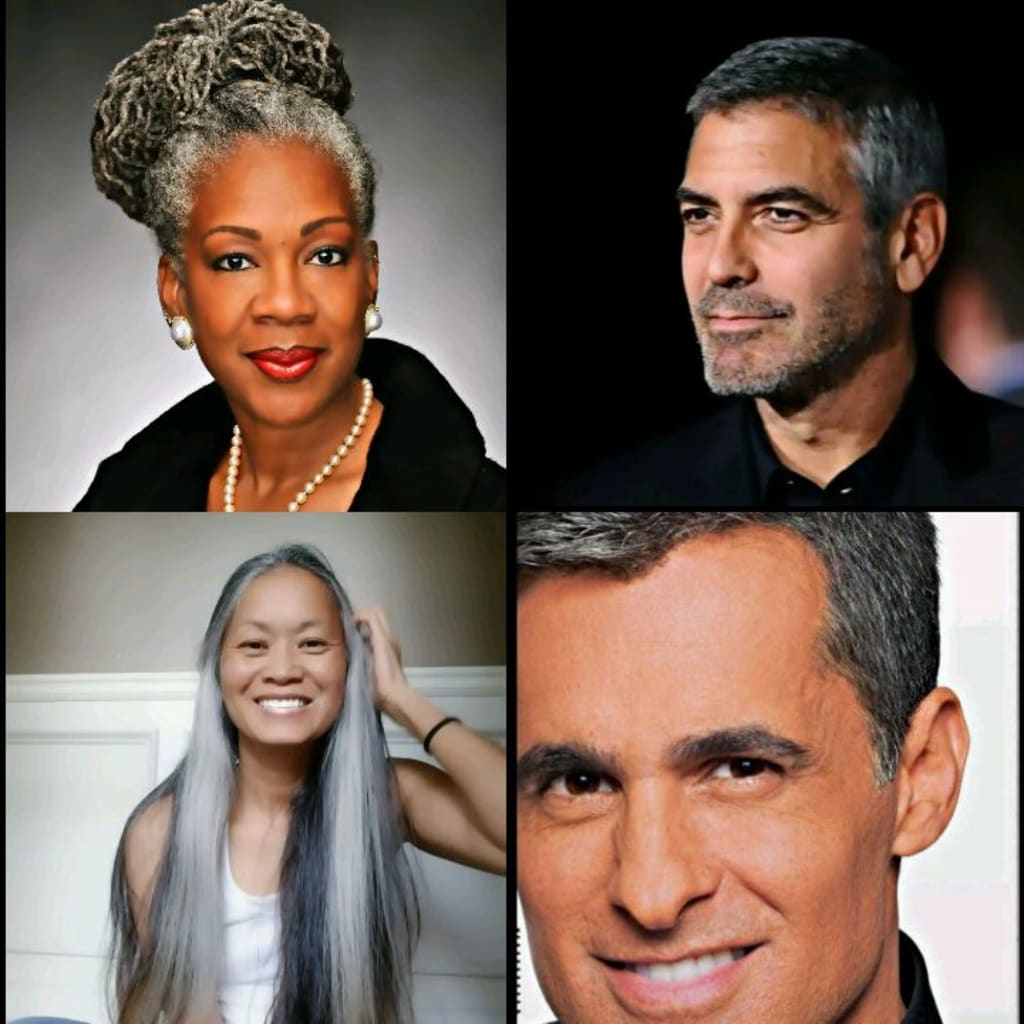 I watched my father's hair closely when I shaved him. The gray was all on his head. So I wondered: So what exactly brings about gray hair. Men are mostly gray, but we forget that women are also gray. While some women proudly wear long silvery, thick hair, many others face the arrival of new gray hair in dread.
How would you feel when you wake up one morning, pick up your hair roller—curl your hair in the mirror. Then you realize that you are starting to go gray? In fact, if you look at most of these shades of gray, they are very beautiful. Unfortunately, some of the people with gray hair don't like it themselves. Others believe that it is only caused by stress, so they find all the ways to prevent it from growing. Forgetting that sometimes it is a natural phenomenon.
Interestingly, there is a growing concern that even children between the ages of eleven and twelve now suffer from gray hair. You can mistakenly accept a very young person to grow old.
Of course, hair follicles have pigment cells that produce melanin, a chemical that gives your hair color. As we get older, these cells begin to die. Without pigment, the new strands of hair become brighter and have a gray, silver, and finally white color. If you grow between normal ages 55 and older, your gray probability is 99 percent. If you are not included in this age group then it is still premature. On the other hand, you should know that not everyone goes gray, regardless of their age.
For gray hair, stress cannot be ruled out. This will not make you immediately bluish, but is associated with many skin and hair problems. For example, people can quickly lose their hair during illness. And after a stressful recovery, the hair can grow back in a different color.
Do you also consider smoking as one of the reasons to be gray? Yes, smoking actually accentuates your skin and hair. Obviously, low vitamin B12 levels are known to cause hair loss from pigments. The more you smoke, the faster the skin reacts to it. Therefore, it is better to eat foods such as liver and carrots. Foods that contain certain vitamins, nutrients, and antioxidants can help protect cells from toxins and prevent gray hair.
Also keep in mind that your hair will basically turn white, because hydrogen peroxide naturally occurs in the hair follicles and accumulates with age. This upper structure prevents melanin production. This is one of the reasons why you are gray.
Another reason is gray hair no more coarse than dyed hair. Gray hair is actually smoother than dyed hair, but may look drier because our scalp produces less oil as we age. Pulling hair constantly can damage your follicles and cause hair clumsier.
That's quite interesting, but it's a fact. Gray hair can be more resistant to color. If you decide to dye your hair, it might be more stubborn to accept color than before you start to turn white. Some shades of gray may be resistant to hair color. Therefore, consider lowering the color level or using something darker at the root for greater opacity.
However, to prevent the growth of gray hair:
Get enough vitamins, including B12, which are important for the health of your hair and skin.
Massage your scalp twice a week with butter and eggs, and leave it overnight. It's a little strange, but it works.
Avoid smoking both passively and actively.
Take care of your hair by applying high-quality vitamins to prevent hair loss.
Use homemade hair oils such as Amla powder and coconut oil, curry leaves and coconut oil, coconut and lemon oil, mustard and castor oil, a mixture of sesame oil, black seed oil, and olive oil, henna and coconut oil, and rosemary oil for gray hair.
hair
https://www.oseiagyemang.com:
A passionate writer who creates exciting and innovative contents. Osei Agyemang is also a tourism fan who loves to travel around the world. He has studied Psychology and Journalism.

Receive stories by Osei Agyemang in

your feed