7 Secrets to Keeping Treated Blonde Hair from Being too Dry
I've been bleaching my hair since I was 13, so I've had some experience with high-maintenance hair.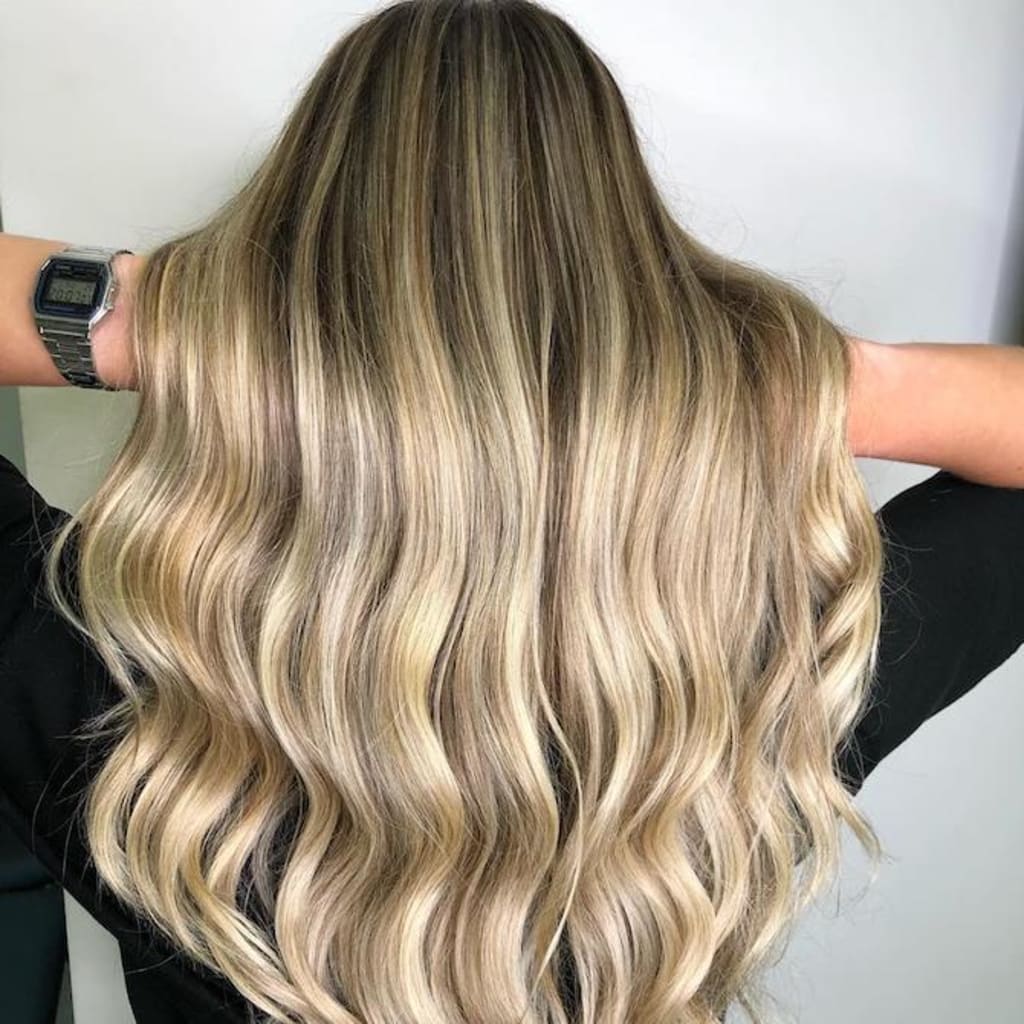 Blonde hair is all the rage right now, and I'm loving all the variations people are rocking! Maybe I'm shallow, but my blonde hair is my pride and joy. If you're reading this, maybe it's yours too. I'm not a licensed stylist, but I frequent one, and I think my 10 years of bleaching my hair lends me to some experience. I pay a ridiculous amount to get it dyed regularly, it's my "treat-yo-self" thing. Though I adore them, I don't do fake nails or get massages because I like to keep my hair golden and it comes with a cost! Next to red, it's the most high-maintenance hair color and must be treated with great care.
If there is one thing I know, it's that bleach can wreak havoc on your hair if you're not mindful. Here are my tips and tricks from years as a blonde (I've done it all, ashy, golden, highlights, balayage, I even tried a medium brown that FLOPPED). Keeping blonde hair shiny and healthy can get pricey and it can be a super frustrating process trying to figure out what does and doesn't work. I've decided to spare you the long journey and share what has worked for me. Doing just one or two of these is good for your hair, but doing a combination of them all is the most effective. If you have damaged hair, you may need something stronger than these. This is for those with dry hair.
Tip #1 Use product to moisturize the ends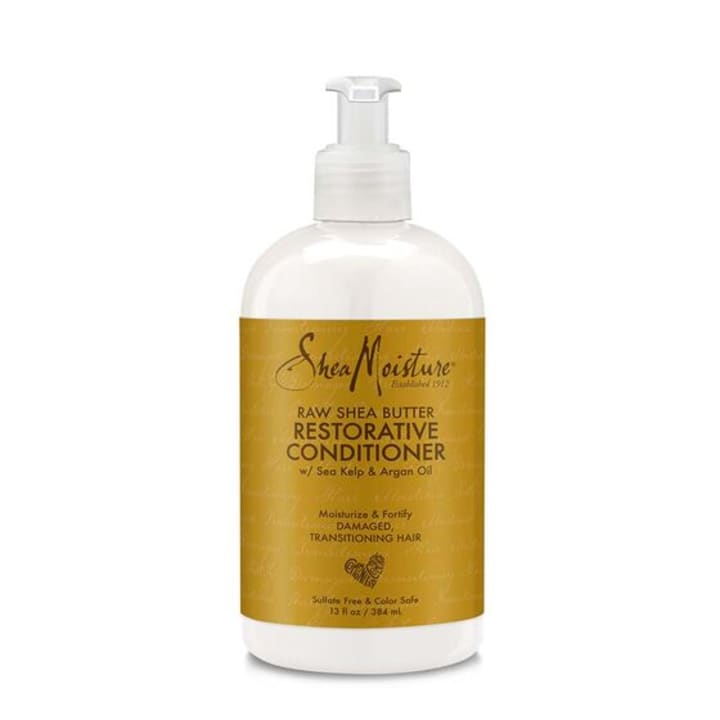 Wondering if your hair could use a little extra oil on the ends? The answer is pretty much always YES. I've tried to fight the dry ends by adding pounds of Argon and Moroccan oil, but it's expensive and cumbersome. I also can't afford to get the mask they offer at the salon regularly.
My new best friend is SheaMoisture conditioner. They have a variety of hair products to choose from for your hair type (you can find it the cheapest at either T.J. Maxx or Amazon, it's expensive at Wal-Mart). It's also paraben-free, sulfate free, and cruelty free, and their company has a wonderful mission. I leave their conditioner in the ends of my hair every time I shower, and it has done WONDERS! I never leave it in at the top, because then it looks greasy. I also use a small amount of Smooth Infusion by Aveda after every shower and it's amazing for dulling the frizz. It's expensive, but a 5-ounce bottle lasts me over a year. Target your frizziest or driest areas for the Smooth Infusion.
Tip #2 Vitamins are your friend!!!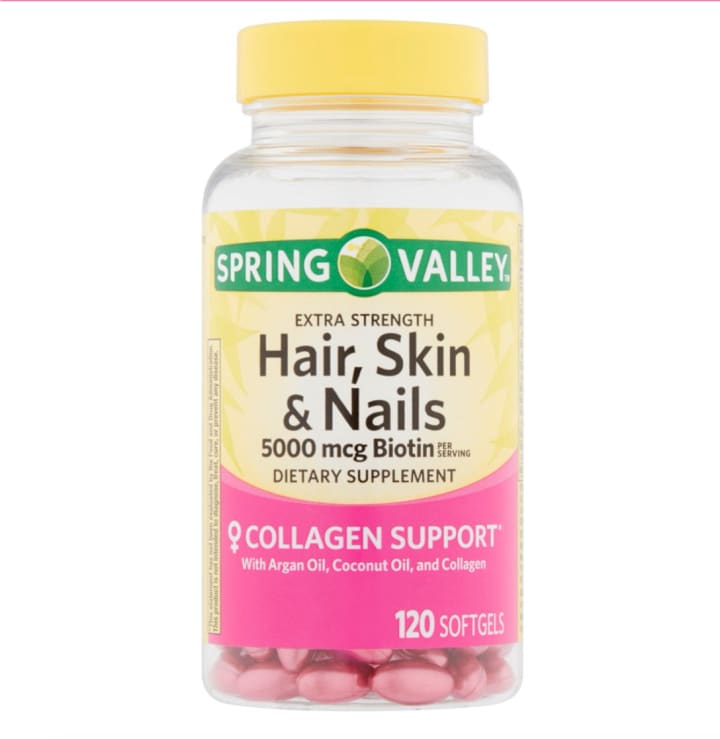 Don't be afraid to take some hair, skin, and nail pills. For years, I took double the dosage every day, and it restored and strengthened my hair. To save money, I never pay for the name brand Nature's Bounty gummies, instead I take the pink pills from Wal-Mart (pictured above). They're not as good but I'm all about cutting costs where I can.
Tip #3 Minimize Heat Exposure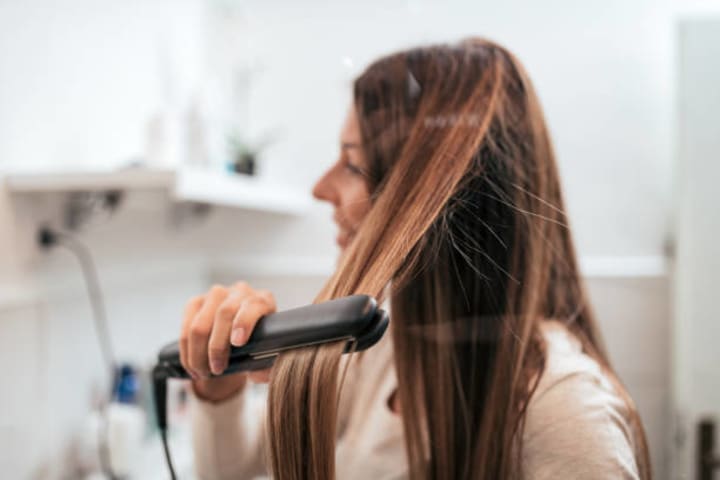 This can include a variety of things: the salon sticking your head under the heat while it's lifting (my hair stylist never puts my hair under the heat), prolonged time in the sun, and styling above 350 degrees. Please always buy curling irons, wands, and straighteners, with adjustable temperatures. Actually, avoid straighteners like the plague. Blondie, they're not your friend. Beware of the summer sun, it's intense and can make your hair brittle and cause breakage. Also, make sure your hair is fully dry before adding heat. When it's wet, it's more likely to cause damage. Don't trust the wet straighteners out there and avoid blow-drying when possible.
I've tried several spray-in conditioners to combat this, and I can guarantee you that you will get what you pay for with hair products. I recommend Nutriplenish by Aveda. Wear a hat if you're out on the boat or beach for too long to avoid it drying out.
Tip #4 Use a Wet Brush brand brush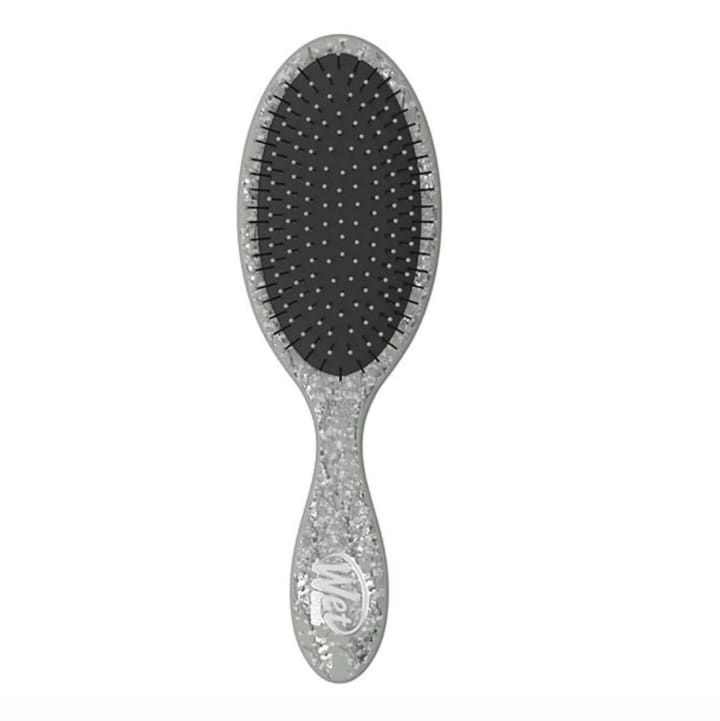 My stylist recommended that I buy the Wet Brush, and I LOVE it! You can find them just about anywhere really, and they only cost $10. This price is worth it to me, as most breakage occurs from brushing wet hair. I have seen them at Kohl's, Walmart, and TJ Maxx.
Tip #5 Beware of tough styling techniques and toners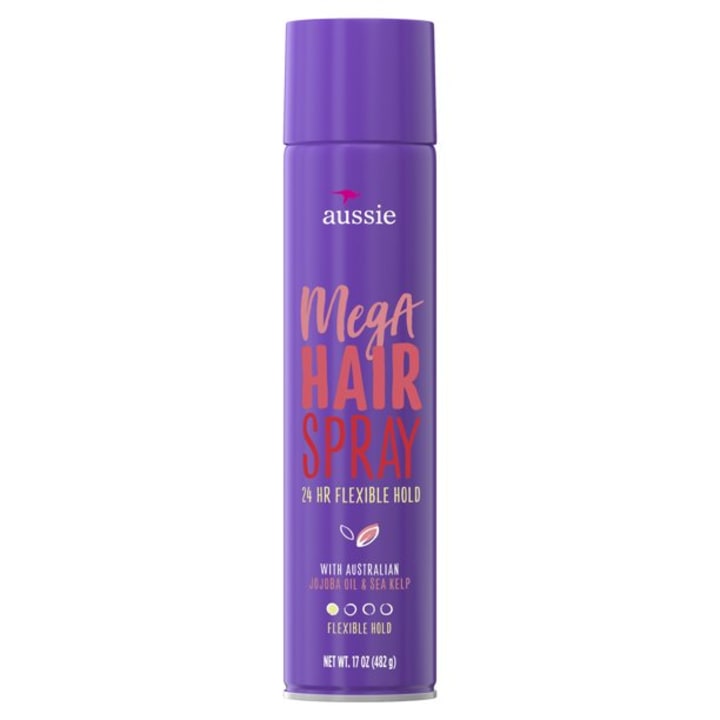 Substitute strong-hold hair spray for light-hold hair spray. I use Aussie because it's cheap, it works, and I always get compliments on the smell. It also contains jojoba oil and sea kelp, great nutrients for your hair. Avoid tight ponytails for hours at a time. If your head hurts, listen to it! It's your follicles telling you they hurt. Braids are easier on the hair. If you like ashy blonde, you'll need purple shampoo AND conditioner. I've tried expensive ones like L'ange and dpHue, but I like Maple Holistics brand the best. dpHue was harsh on my hair. Maple Holistics is cost-effective AND gentle on the hair ($10 a bottle vs. $24). They'll even give you a free shampoo bottle if you fill out their survey!
Tip #6 Rinse out chlorine, ASAP.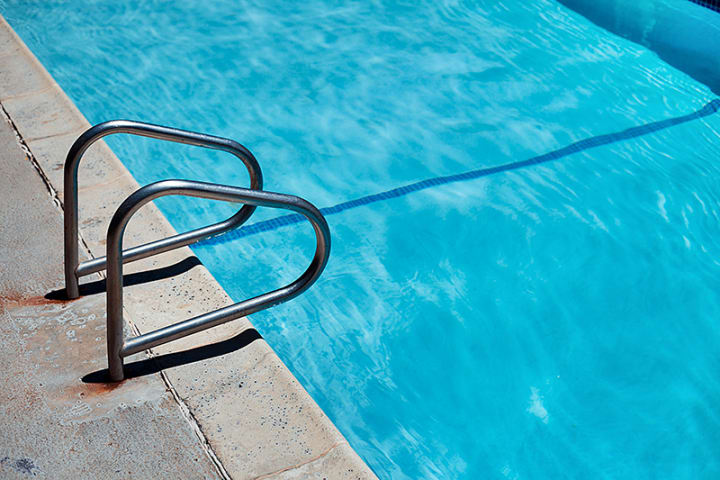 It's long been a thing that chlorine will turn a blonde's hair green, but it will also dry your hair out the longer it stays in.
Tip #7 DON'T DYE IT YOURSELF.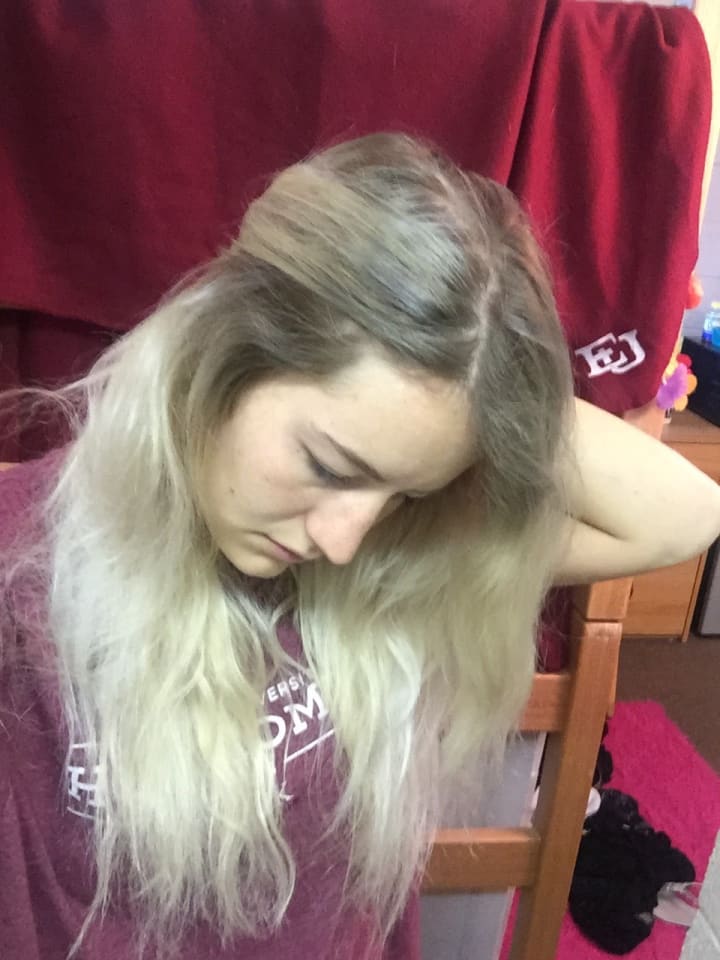 As tempting as it may be, do your hair a favor and avoid the DIY box dyes and at-home hair coloring (pictured above). I had a hair novice bleach my hair so miserably one time that it took me three years to get it healthy again. Only get your hair done in a person's home who has salon experience and makes the health of your hair her priority. If you're a true blonde (whether it's dish-water or darker), it shouldn't take more than 25 minutes to lift with foils.
Tip #8 Chop the Bad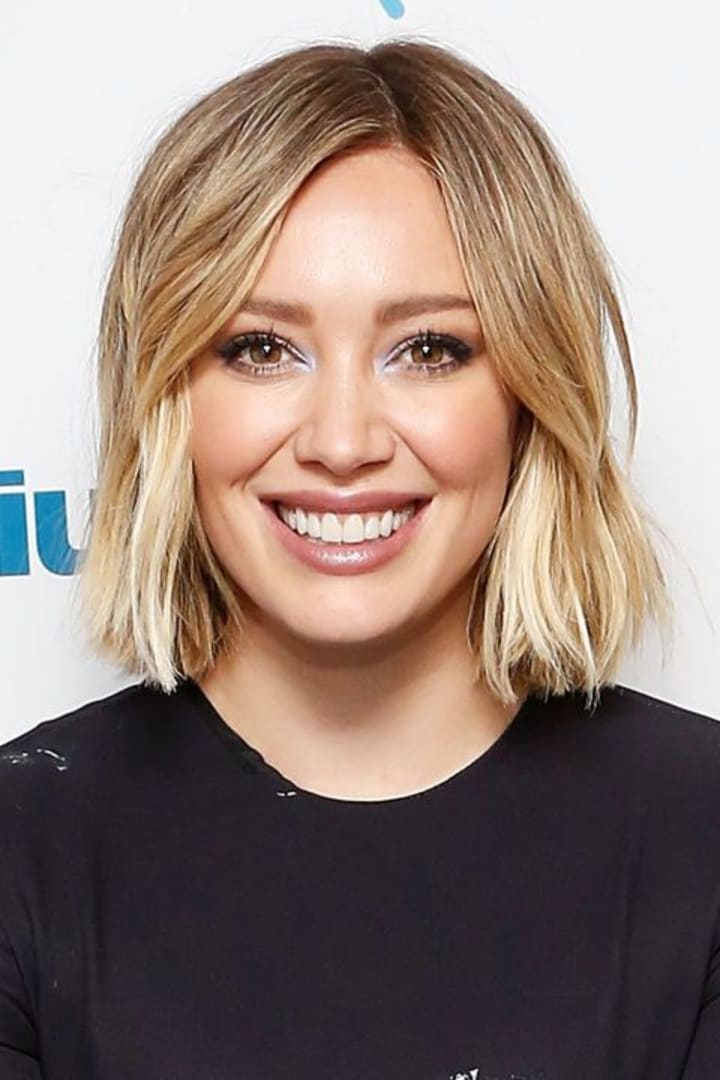 Don't waste time trying to revive hair that's dead and gone. Split ends can't re-mend. Start from fresh. Be brave and go for a cute chop like Hilary Duff's in this picture. Luckily, the mom chop is popular and I personally have it and love it!
You and your hair deserve to be happy and healthy! Treat your hair right by doing a number of these tips. I wish someone had told me these things sooner.