7 Kiss-Proof Lip Products That Will Last After the Clock Strikes Midnight
If there is one thing we ladies know when NYE comes around, you have to be prepared for the special kiss that very night (significant other or even your best friend). Whether it's a Time Square worthy kiss or just a sloppy kiss from your furry friend, you're going to want your lip products to last long.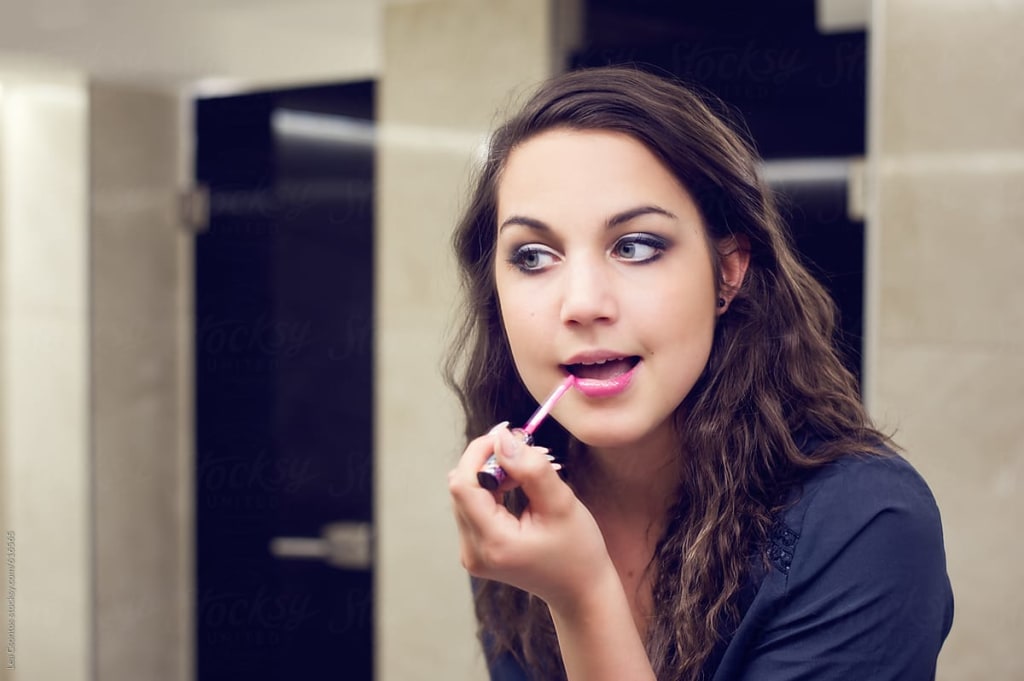 So before you pack your purse up of golden confetti and portable phone batteries, do keep in mind these seven long-lasting lip products that will stay even though that special midnight moment, and even into 2019.
ColourPop Cosmetics Hidden Agenda Ultra Satin Trio
Hidden Agenda Trio
It's not surprising that we girls love a dark or nude lip color. This is a perfect lip bundle with three satin liquid lipsticks that can be pulled for a natural or a midnight vampy look and even better, the bundle is only $16.
Maybelline Superstay Matte Ink Liquid Lipstick
Maybelline Superstay Matte Ink in Composer
You can go to Ulta, Sephora, and even any department store that sells makeup and ask an associate their review of Maybelline's SuperStay Matte Ink Lipstick and many will probably say it won't come off at all. This liquid lipstick will fight the midnight makeout sessions and the beverages, but removing it after a long night will be a slight hassle (Talk about matte to the core!!)
Fenty Beauty Stunna Lip Paint
Fenty Beauty by Rihanna Stunna Lip Paint Longwear Fluid Lip Color
Nothing can ever stop Bad Girl RiRi from giving us what we need in a perfect liquid lip. Now in four unique shades, Fenty Beauty's Stunna Lip Paint is now flattering in every way possible. All colors were hand picked by Rihanna herself specifically to ensure that every shade looks perfect for everyone. The formula is also lightweight with no transfer and lasts up to 12 hours.
Stila Stay All Day Liquid Lipstick
Stila All Day Liquid Lipstick in Ricco
Stila's Liquid Lipstick has proven itself to be in the same category as the Stunna Lip Paint. The formula consists of velvet with a slight subtle shine. Although it's quick drying, having a stay on pigment means you may want to be able to have a calm steady hand when applying. The liquid lipstick is also packed with vitamin E and avocado oil.
Victoria's Secret Velvet Matte Cream Lip Stain
Victoria's Secret Velvet Matte Cream Lip Stain in Bordeaux
Victoria may have secrets, but this lip stain is out the bag. This lip stain happens to be smooth, although you may want to be cautious of the excess product when applying it to your lips. This stain will have your lips feeling hydrated and last from the second its applied.
Urban Decay Vice Lipstick
Urban Decay Vice Lipstick in Mrs. Wallace
Packing so much pigmentation into one lipstick tube can be a makeup guru's fantasy. One single swipe of Urban Decay's Vice Lipstick will give you enough coverage and color even after the longest NYE kiss. The formula is very comfortable to wear since it's packed with aloe vera, jojoba, and avocado oil so that you will not even notice you are still wearing it, which should be fine when making a first kiss into 2019.
NARS Velvet Matte Lip Pencil
NARS Velvet Matte Lip Pencil in Cruella
I for one stay cautious for some matte lipsticks due to all the high maintenance. The golden rule for wearing matte lipstick is this: always have a lip liner to make sure your lip color evens out and lasts longer. Thankfully this lip pencil by NARS will have a creamy pigmentation without the shine and eliminates the need of lip liner for a long night of celebration in the new year.
makeup
Mikyah Henderson is a young collegiette woman who isn't hesitant to take her creativity to newer limits. Being a rising junior at Norfolk State, Lyman Beecher Brooks Library, becomes her new home where her creativity on paper takes flight.
Receive stories by Mikyah Henderson in

your feed