6 Products You Must Have In Your Makeup Kit
There are plenty of makeup products in the market but these six products are the most common and important products you must have in your makeup kit.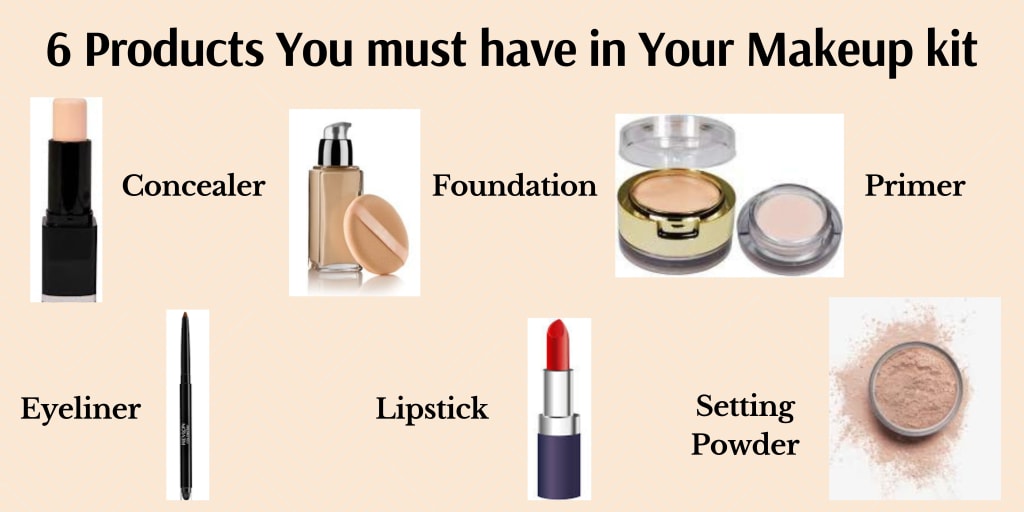 Many girls are always in a dilemma that what products they should include in their makeup kit. There are many makeup products in the market, but many girls can't include all the products in their makeup kit. Makeup looks like a narrower term, but it is a broader term. Every woman wants to have a makeup kit and all the essential products in it. Regardless of your age and no matter, if you are a beginner, or you are experienced in makeup, these six products you must have in your makeup kit.
Primer
Many women think primer isn't necessary for the face, but it is untrue. If you don't use primer, then maybe your makeup looks patchy and caky. Primer smooths your skin and protects your skin from other chemical makeup products. It also opens your pores so that your makeup sits well on your skin. Many primers contain SPF, so they protect your skin from UV rays. By primer, your makeup looks fresh all day long.
Foundation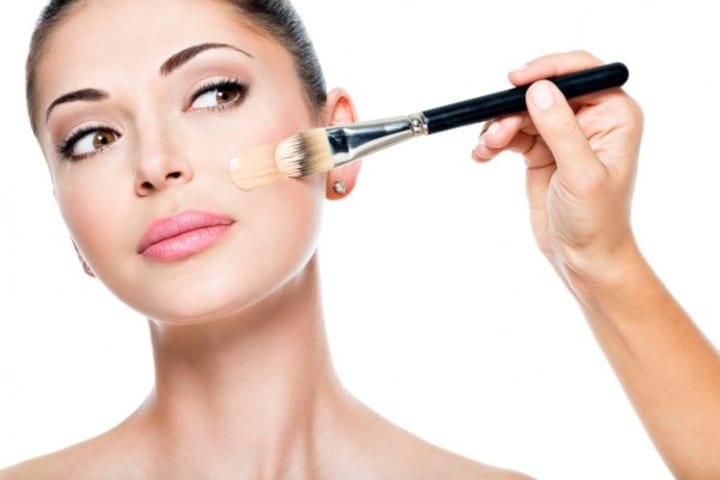 Foundation comes in a form of liquid and powder. It makes your face even tone, minimizes your pores, and enhances your complexion. It comes in various shades and for different skins. You should always prefer one shade brighter than your skin tone so that your complexion looks unexpectedly better. Foundation shade is extremely important for your skin if you get the perfect shade for your skin then your makeup will look flawless but if you couldn't get your perfect shade then it might turn your makeup into a horrible state. Your skin tone changes in different seasons, so you can't buy every shade of foundation for your skin, for this, you can blend two shades to get your exact shade.
Concealer
If you have dark circles, acne, or marks on your skin, you must use concealer. Concealer covers your marks and aches. It comes in sheer coverage formation and full coverage, and it depends on you which concealer you should choose, depends upon how much area you're trying to cover up. The concealer's shade should be as close to the shade of your foundation shade for the most natural look of your concealer. Concealers are ideal for brightening up the area to making it easier to apply another makeup.
Setting Powder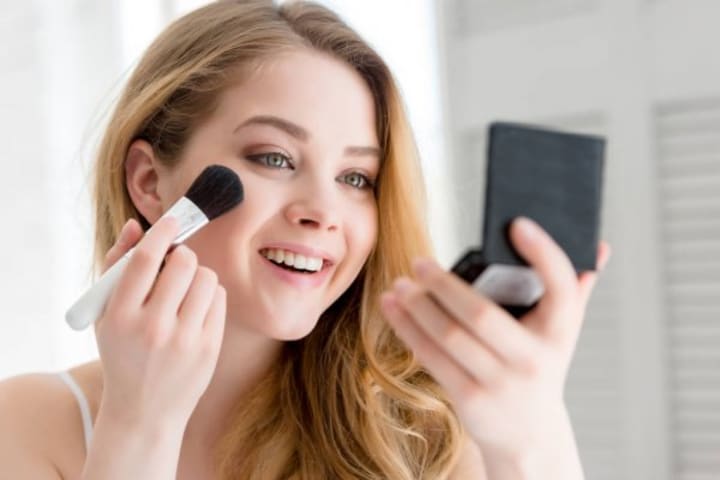 After applying foundation and concealer, setting powder is important to apply. Setting Powder is used for setting the foundation and concealer. By setting powder, your foundation and concealer will long last. It also helps to rest of your makeup easy to apply.
Eyeliner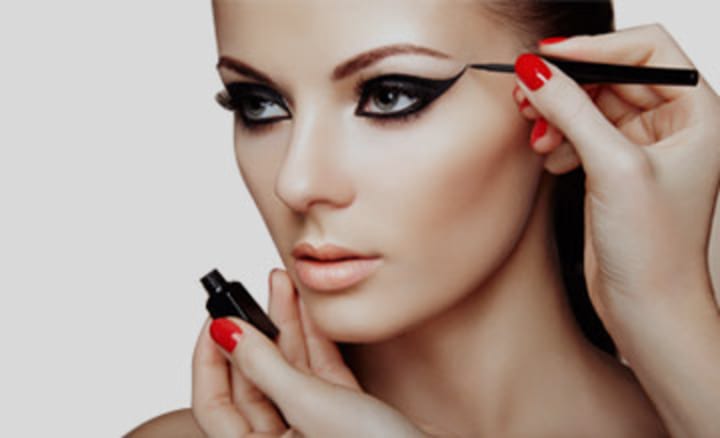 Eyeliner can make your eyes more beautiful and bigger. While applying liner is the most challenging part for some women, but if you do it the right way, then it can be easy for you. Just draw a thin line at the lash line and create a wing. Liquid liner can be difficult for some women, but before applying liquid liner draw a thin line by your pencil liner or kohl product and then draw the same line by liquid eyeliner.
Lipstick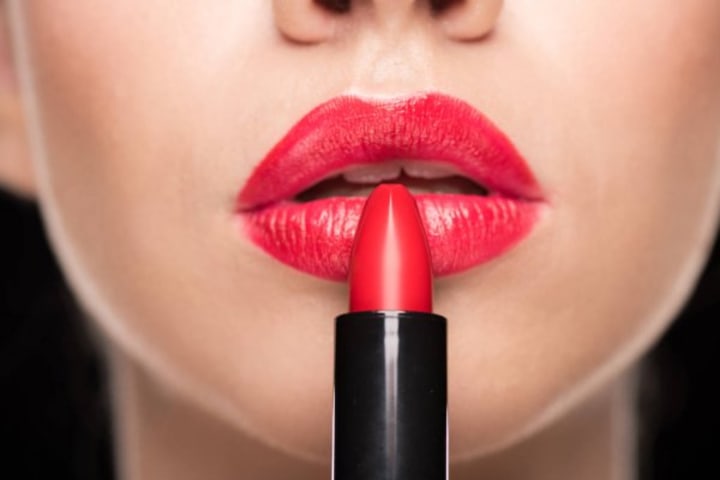 Lipsticks are an important part of makeup. They give your lips a more vibrant color. If you are a beginner at makeup, then you should go with the shade close to your lips or nude shades. When you are confident with lipsticks, you can apply more vibrant colors like red, maroon, etc. You should apply lip balm or Vaseline on your lips sometime before you apply lipstick. For long-lasting lipstick, after apply lipstick, put a tissue on your lips and tap some translucent powder over it. With this trick, your lipstick will be long-lasting.
Conclusion
There are plenty of makeup products in the market, but you can't have all the makeup products. Therefore, above, there are the most common six products that every woman should have in her makeup kit. Every skin is not the same. One cannot know the operation of every new product. Makeup professional knows very well about skin science and the use of cosmetic products on different skins. If you want to know more about makeup and makeup products from makeup professionals, join the makeup artist course in Chandigarh.