5 Self Care Tips for Confident Skin
Loving your skin is not always easy, but the benefits of self-confidence are well worth the effort.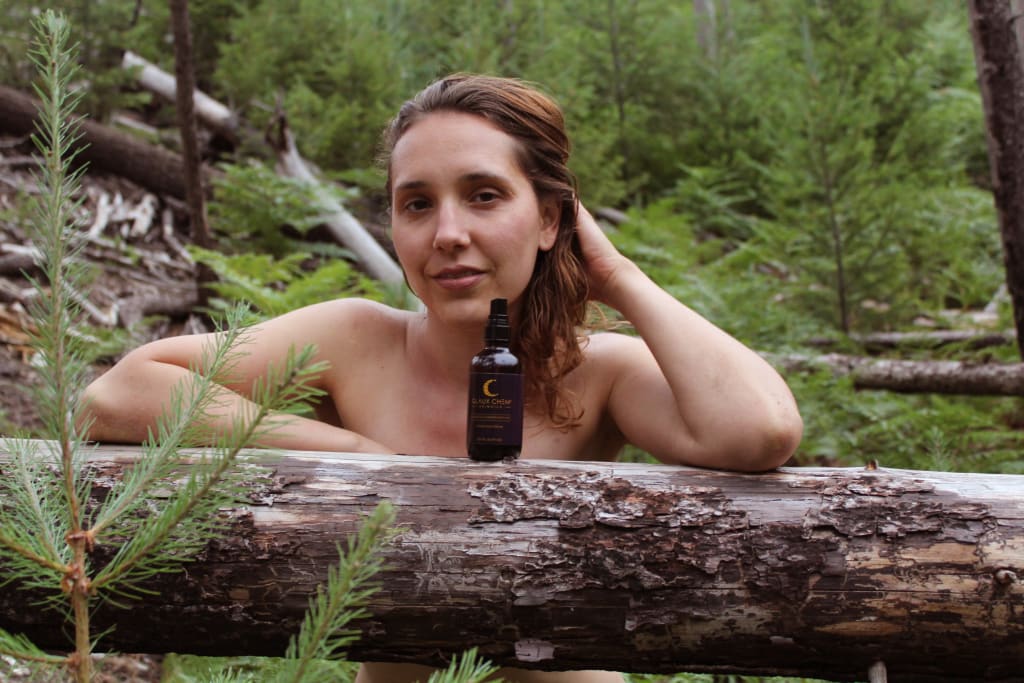 Photo by GLAUX CHEM®
At some point in life, you will experience a skincare problem that wreaks havoc on you physically and emotionally. Common skin issues like dryness, acne, scar tissue, or aging should not deter you from loving yourself and living a life full of confidence.
A boost to your self-esteem and positive mental attitude is life-changing, and your happy vibes will also inspire people who cross your path. Taking proper care of your skin, eating clean, and learning to love yourself is the gateway to happier, glowing you.
Here are some simple tips from our founder Dr. Kimberly Lincoln on what you can do to feel confident in your skin.
Treat Your Skin Like an Investment
Skin is the largest organ in your body, making up around 15 percent of your body's weight, and that tends to be what makes first impressions. If you want to get the most out of your skin, do so by investing in healthy products. Opt for natural and intensely nourishing plant-based beauty products, not fake synthetics, to keep your body healthy and confident from the inside out.
Your skin and pocketbook will thank you later down the road.
Up Your Omega-3 Intake
You might already know that omega fatty acids are essential to life and good for your heart and brain. If you want to unlock confident skin, your body needs the right 1-to-3 ratio of omega-3 to omega-6 acids. Omega-3 fatty acids fight inflammation and help keep skin moist by preventing water loss from the top layer of your skin. The goods news is you can quickly scale up the number of threes in your diet by eating more avocados, hemp seeds, flax seeds, and chia seeds.
The added boost to your immune system is a plus, too.
Eat More Jalapeños
Did you know that jalapeños contain more vitamin C than the same amount of oranges and raw broccoli? Your body needs this vitamin to make essential proteins like collagen and elastin, which hold your skin and body together. These proteins need water to help maintain shape and strength and stay healthy and affect your skin's hydration levels. Ensure you get enough vitamin C (and water) each day to keep your skin plump, resilient to damage, and glowing with confidence.
Salsa, anyone?
Power Your Endocannabinoid System
The endocannabinoid system is the ultimate regulator and helps keep all your body's systems in balance. In the skin, this system helps control your cell's natural oil production, fight acne, and aids tissue repair by preventing the formation of scar tissue. Studies show eating foods rich in omega-3 fatty acids, like hemp oil, consuming cannabis, and regular cardio exercises are excellent ways to fuel your endocannabinoid system.
Confident skin, a healthy brain, and heart? Yes, please!
Love Yourself
There is nothing more attractive and inspiring than a person who is comfortable in their skin—and owns it. Nobody is flawless. Flaws make you unique and unforgettable, so change your mindset, learn to love them, and compliment yourself every day. Also, your brain will thank you by releasing more of the feel-good hormones like dopamine and serotonin.
What do you have to lose? Take a stand and embrace your natural beauty.
Get Your Shine On
Now that you know how to pump up your self-esteem and make your skin glow along the way, you should be ready to conquer the world with strength. Make a conscious effort to surround yourself with likeminded people who value you and take time to uplift others, too.
A little kindness and confidence in yourself go a long way.
skincare
About the author
Our mission is to help those with skincare needs by developing natural products that are inspired by Mother Nature. Learn more at https://www.glauxchem.com.
Reader insights
Be the first to share your insights about this piece.
Add your insights