5 Perks of Using Skin Care Products with Natural Ingredients
Go all natural with this amazing skin care guide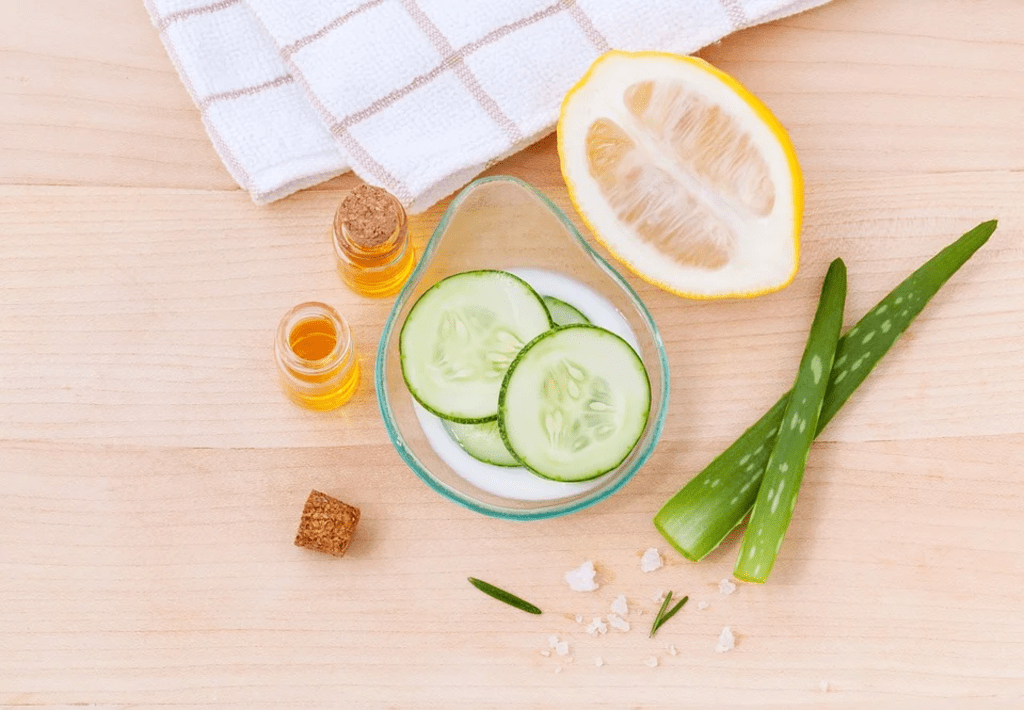 Natural Ingredients
We tend to consider health as a combination of a daily exercising routine and a balanced diet plan. There is no second thought about it as this is the universal truth to achieving perfect health. But most of us ignore skin health which is equally important as our mental and physical health. Having healthy and nourished skin will have a positive impact on both your mental health and body language. This is due to feeling a positive vibe and gaining confidence when you feel good about your overall health and appearance as well.
One more important factor that doesn't often get attention from people is that our skin is the largest organ we as humans possess. This means it requires more time and care compared to other things. According to research conducted by our certified beauticians, an average person uses or gets their skin contacted with 10 beauty products every day be it a perfume, deodorant, moisturizer or shampoo, etc. regardless of knowing the fact that most of these products contain unnecessary chemicals and ingredients when taken in excessive amount or on daily basis can cause harm to our skin health.
If you have finally decided to peruse a healthy lifestyle which is a great thing and as they say "you are never too late", the first and foremost thing you should be considering is forming a diet plan and a healthy skin care routine consisting of natural ingredients based products. You can start with searching for brands that provide quality products that are purely based on natural ingredients and this is only possible if the brand itself has taken initiative for a natural approach with its production line.
Naturally based beauty products are also toxic smell free because they don't have any artificial fragrances or corrosive chemicals in them. These are the top 5 perks from which you will benefit in your pursuit of a healthy lifestyle;
1. Nature is light for skin
Organic and natural elements whether taken directly or mixed with a beauty product will always be much more effective on your skin than an average chemical-based product. This is because of the toxicity chemicals have that is harmful to your skin and can cause serious irritation, sensitivity increase, and clogged pores. These synthetic products do claim to work fast but in the long run, your skin condition will start to get worse rather than getting better so you must avoid them.
2. Environment Friendly
This is a proven fact that natural ingredient-based beauty products are environment friendly and tend to have lesser to no negative impact on our planet and surroundings compared to synthetic beauty products. As synthetic products are made from chemicals their factories are draining a hefty amount of impurities across the ocean damaging the environment and causing global warming to fasten up further with harmful fumes and smokes coming out of their manufacturing plants that are depleting the ozone layer of our planet.
3. Animal Cruelty-Free
This is a heartbreaking fact that dozens of animals have to suffer through experiments that are conducted on them to try new formulas for different beauty products. These same products are marketed as a charming solution to your skin hiding the criminal deeds done to produce them. This just doesn't stop here in fact, dozens of animals are even killed for their fat and hairs. Some beauty products use animal fat hideously while many make-up brushes are made up of animal hairs. But there is always light after darkness.
4. Nutrition Rich
Many synthetic beauty products are not what they claim to be in terms of nutrition. But when it comes to beauty products with natural ingredients we can assure you that they are the most nutritious and remarkably easy for your skin. Also, they are pretty amazing when it comes to longevity and the results are always reliable with them. Thankfully some beauty brands are going against the current to eliminate the usage of synthetic and chemical elements and launching environment and nature-friendly products like Aloe Toner which is completely made from all-natural and healthy ingredients that are good for your skin.
5. Less Expensive in Reality
You can get synthetic beauty products at cheap prices compared to natural products. Natural beauty products take time to produce because they include pure natural ingredients that are farmed in suitable and sustainable conditions while eliminating the risk of toxic pesticides. This might make them a bit more costly but their results are always better and long-lasting while they pose little to no side effects.
In short, we suggest that don't just blindly follow the brands that rely on flashy marketing while using words like organic and all-natural to just bait the customers into buying their product to get it off their shelves. Make sure you are buying genuine products from certified sellers and that they are inclusive of all the natural ingredients you are looking for.