5 Lush Products You Can Get for Under a Five
Lush on a Budget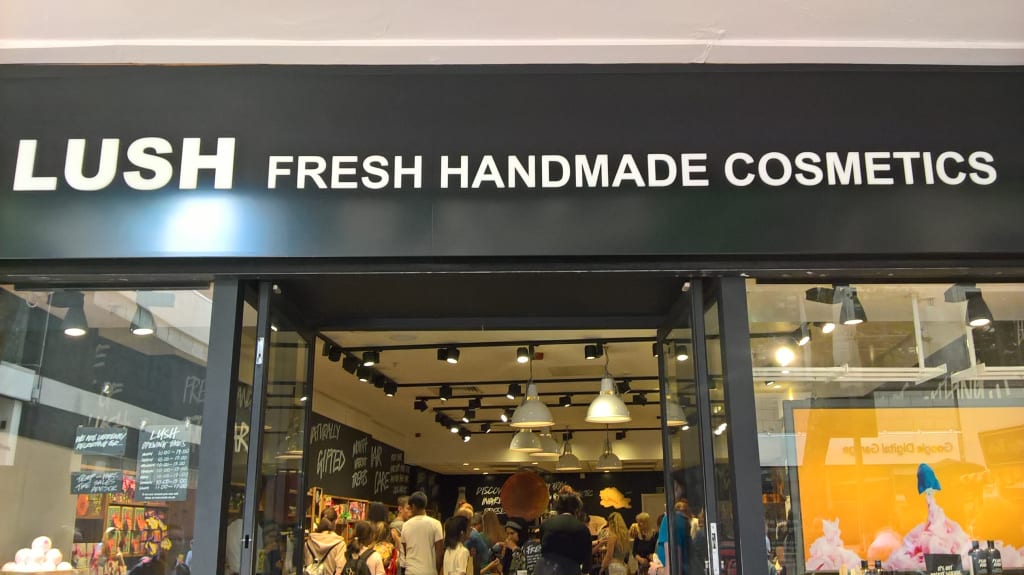 Lush in Oxford High Street (Now moved to Westgate)
Lush is a magnificent soaps and cosmetics store with handmade and ethically sourced products. It's hard not to find something you will love here. The place is friendly. It has so much colour it could rain unicorns and rainbows. Even though the products can be expensive, there are some products that are actually quite good value for money such as the shampoo bars and bubble bars which reduce the amount of plastic used which in the long run helps the environment. You only need a little bit of these at a time which also means saving your well-earned pounds whilst spoiling yourself as well.
1. Ickle Baby Robot £1.95 Each
An adorable bath bomb suitable for all ages. It's a gentle lavender bomb that is also good for children as well. It's just as powerful and relaxing as some of the bigger bath bombs in Lush's range. This is one of my favourite bath bombs because of its price tag and how adorable it is. I think it's so cute.
2. Cheer Up Buttercup £2.95 Each
I think Lush have some awesome names for these products. Cheer Up Buttercup is no exception. It reminds me of the song "Day Dream Believer" by The Monkees. I like the smell of this and love how it turns my bath into a golden colour.
3. Sex Bomb £3.75
Named after the famous hit by Tom Jones, I've seen quite a few reviewers say that this is the first bath bomb they've ever purchased from Lush. Whilst it's not the first bath bomb I purchased, I think it's a great beginner for Lush virgins. I think this bath bomb is beautifully designed. I like the simple and elegant design with the purple and pink and the rose in the centre. I quite like this, but for me, it wins purely because of the name.
4. Polyamourous £2.50
I think this is one you can only get online as I've never seen this in the shops unless I missed them. The smell reminds me of parma violets, one of my favourite candies as a child. It gives the bath a great purple colour and is very therapeutic. I also love the design to this, perfect gift for Valentine's day.
5. Think Pink £4.50
This one is fabulous. I love the floral scent in this. The shades of pink are also amazing and I love how the silver glitter makes my bath beautiful and shimmering. Other people I know have said nothing but good stuff about this.
Honourable Mentions
These aren't the only ten items from Lush that you can get for under a fiver. There's quite a lot of bath products you can get for under a fiver. One of my most recent purchases includes the Milky Bath bubble which is £3.95. This is a nice product for those with sensitive skin and nostrils as I've found it to be very gentle on my skin as well as having a gentle smell.
Another bubble bar I would recommend for those with a budget is Creamy Candy which is £2.95 per bar. I love how it makes the bath a pretty shade of pink. Bathing confectionary perfectly describes this bubble bar.
There's also the butterball bath bomb which is £2.95. This is one of the smaller products in Lush's bath bomb range, but it boasts strong claims. This bath bomb contains cocoa butter which is featured in many of Lush's cosmetics and also Ylang Ylang oil which has been used as a natural antidepressant.
I hope you enjoyed my article. If you want more tips to save money with Lush, then I recommend this video by Amy Lynn Thompson.
product review
About the author
Healthcare worker from Oxfordshire. Author of ten books including Drinking Poetry and Game of Mass Destruction. Travelled to over 20 countries.
Reader insights
Be the first to share your insights about this piece.
Add your insights