5 Lush Dupes That Don't Suck
Some of my favorite low cost, vegan, and non-Lush products.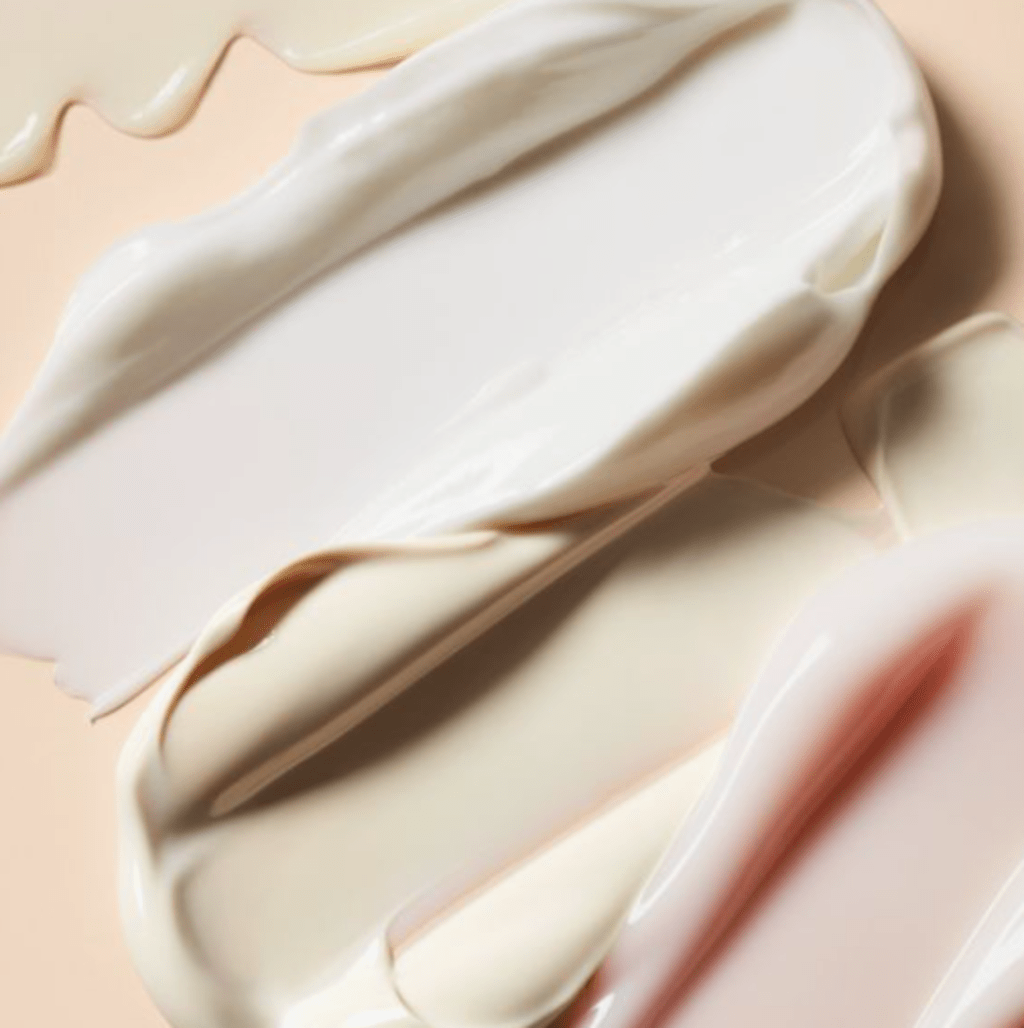 We all know my thoughts on Lush. Suffice to say, I'm not a huge fan. But I'm well aware that boycotting a brand can be hard, especially a company like Lush which sorta fills the vegan self care niche. Let's be real though, we live in a time where there is just a boatload of cosmetic product being released almost daily. There's no excuse to shop Lush. Come on now.
Before anyone asks, I'm not putting any bath bombs on this list. I respect anyone who reads this way too much to pretend like any bathbomb on Earth won't give you a UTI. It's just basic human decency.
1. Charity Pot vs. Hempz Triple Moisture Body Creme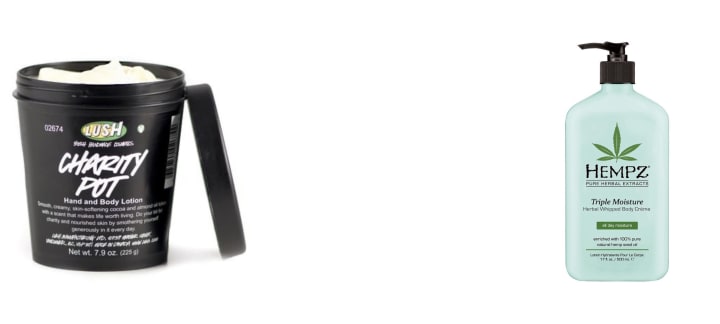 In my mind, there are very few redeemable products from Lush. Charity Pot is probably the only one I truly miss. And yeah, in complete honesty, the Hempz Triple Moisture isn't an exact dupe. The fragrance is different, albeit better because Charity Pot literally smells like my Nana's nursing home. The texture is different as well, and I find is better for areas like legs and arms, as opposed to Charity Pot which is an all over formula.
I'm not gonna lie to you, there are better lotions for hands and body all over. But I like to provide my total of three readers with the products I think most closely resemble what they're looking for, which is high quality moisture from a cruelty free and vegan brand.
While all the profits from Charity Pot supposedly don't go into Lush's pocket and are donated to, well, charity, you technically could keep buying it, I guess. But I think that regardless of your thoughts on a particular company or product, it's always important to be trying new things. Who knows, maybe you'll find this product is all around better for you, or maybe you'll hate it. In which case you simply try another product. Easy stuff, babes.
2. Mask of Magnaminty vs. Boscia Matcha Magic Super-Antioxidant Mask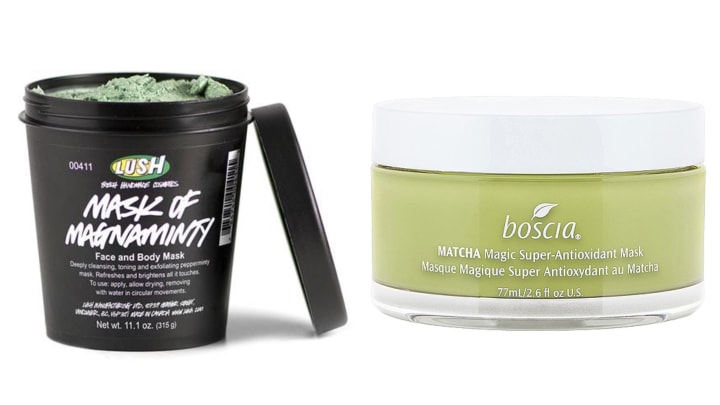 SPEAKING of products I wish I switched out earlier! I don't know why Lush even sells this, truly. I can't imagine being a Lush employee and actually telling people this is good for their skin. Basically, Mask of Magnaminty was a product I swore by in high school, before I knew better. But it contains super abrasive physical exfoliants, like just straight up adzuki beans chilling in the mask. Hello?? Who okayed this? It's like St Ives but worse because it somehow convinced thousands of people that it's "organic" and "better".
Also, the texture is just horrible on its own. It feels and smells like toothpaste in that it doesn't dry down and it doesn't have that soothing mentol feeling you'd expect from a minty mask. It just feels like I slathered Colgate mixed with playground sand on my face.
Boscia products are mostly on the higher end of the general population's price point, which can be offputting in its own way. But I know so many skin care specialists and estheticians who swear by their products, and in my opinion, this is a much better mask if you're looking for a supple glow with powerful ingredients. It also doesn't literally tear your skin up so, yknow, there's that.
3. Skin Drink vs. Milk Makeup Facial Moisturizer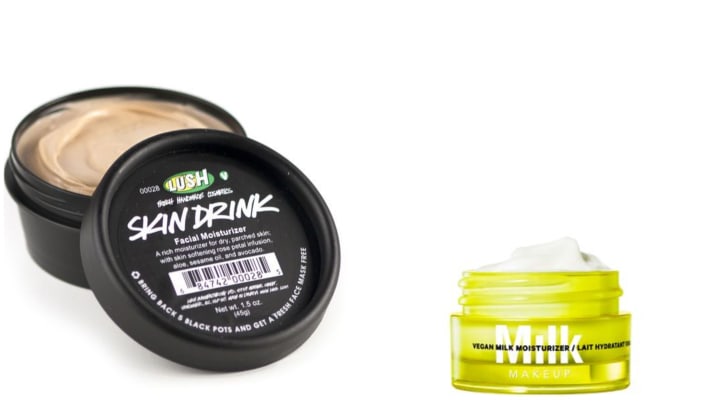 Well, frankly, I'm not Milk Makeup's biggest fan, but that's a story for another day. Yet this product has saved my skin. I know a lot of us struggle immensely with dry skin that's also acne prone, so finding a moisturzer that gives you deep, penetrative hydration without clogging your pores is like finding a needle in 600 haystacks. I think that's why a lot of people have turned to Skin Drink.
Like the Milk moisturizer, it has powerful ingredients that nourish parched skin. However, it does contain a "rose petal infusion" -- I honestly don't know what that is unfortunately so don't ask -- which adds fragrance and possibly a natural dye. Milk's moisturizer contains no fragrance and no added dyes. On top of that, it lasts forever. I mean, seriously, I've been using the same jar since January and I haven't even hit the bottom yet.
I know turning away from a product you feel like saved your skin can be an emotional battle. I'm sure that sounds overdramatic to people who haven't had skin issues for what feels like forever, but it's a very real and exhaustive struggle to find products that work for you. So yes, I understand that it is easier said than done. Often times though, I think it is important to evaluate our favorite products and how well they really do serve us on a physical, but also an emotional and financial level. Sorry to get all introspective over literal face creams but it's important to establish!
4. Superbalm vs. Briogeo Scalp Revival Charcoal + Coconut Oil Microexfoliating Shampoo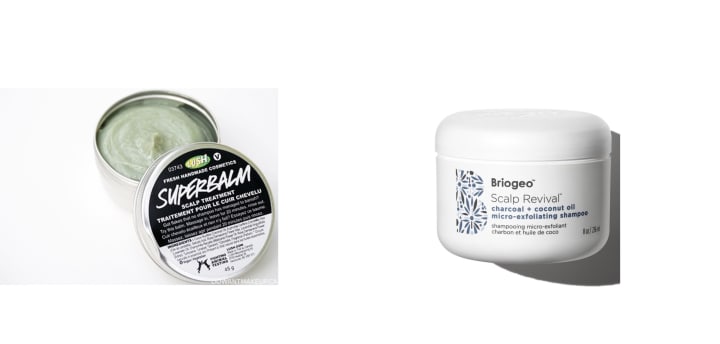 This is another product I really cannot believe is manufactured, packaged, and sold with an okay from a corporate leader. I really, truly dislike Lush's hair products. I think they really do take advantage of people who are starting out on their healthy hair journey and don't know where to, well, start. I know that I was definitely one of those customers and I really feel like Lush products set me farther back in my road to healthy hair than even Vo5. That's some serious wording but it's my truth, and I'm sure there's at least a handful of other people who can say the same.
I could write a book on how many brands exploit the "natural ingredient" hair trend with overpriced materials you can buy in a grocery store. And unfortunately, that doesn't mean the products are quality or reasonably priced either. Superbalm may be the perfect example of this phenomenon that is probably the reason I have high blood pressure.
Product dissection aside...Briogeo is everything. If you're looking for an exfoliating scrub that actually clarifies your hair and scalp instead of leaving a waxy residue, this is it. On top of that, it makes you feel like you have a new scalp. The first time I used it, I felt like when I went outside the wind was rustling through my brain. Just a beautiful product all around. Chef's kiss.
5. Orange Blossom Perfume vs. Pacifica Tuscan Blood Orange Perfume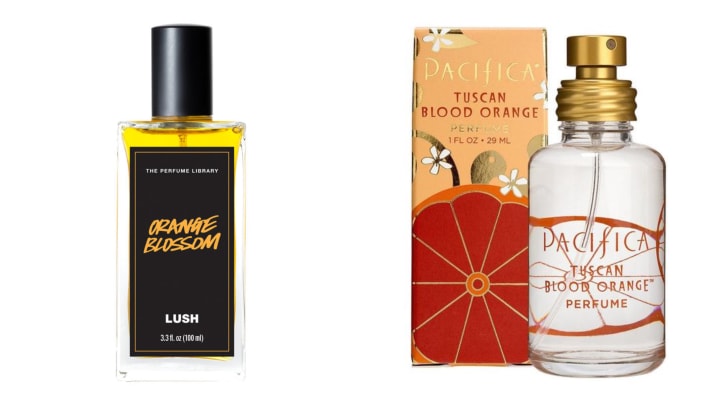 If I learned one thing from working at Sephora, it's that there's really no reason for a perfume to be more than $50 max. You're really paying for a lot of oil, usually some alcohol, packaging, and a "signature scent". The price doesn't make anything better or worse, it just makes things feel fancy and exclusive. Personally, I love to feel fancy and exclusive. So you can see how I'm quite possibly the easiest target for perfume advertisers.
Clearly, a pet peeve of mine is overpriced product. So I'd really love an explanation as to why Lush is charging $150 for alcohol, bergamont essential oil and orange flower extract. When Pacifica's perfumes frankly smell better and cost under $30. Sometimes I feel like I'm preaching to the choir. I'm sure tons of people read my work and are like, "Okay, Lillie. Time to go outside." But this is just self explanatory. Need I say more? Needeth not.
Look, I know I probably sound bitter and tired. Me hating things probably isn't great for my reputation as a beauty professional. But who would I be if not a brutally honest, possibly evil Italian girl from New York? I mean, I would probably have much less hate in my heart.
It's important to me, though, that we are constantly learning. Both about product and the companies they come from, but also about ourselves. Our bodies, our skin, our wallets often times can suffer when they don't need to. I spend a lot of money on a lot of beauty stuff and I have pretty much ever since I got my debit card at 17. So hopefully, if nothing else, everyone can laugh at my horrible skincare purchases. And maybe learn a little, too.