5 Important Questions to Ask Your Hair Transplant Surgeon
Hair restoration surgery can be quite expensive, it's a good idea to ask your hair transplant surgeon a few key questions before proceeding.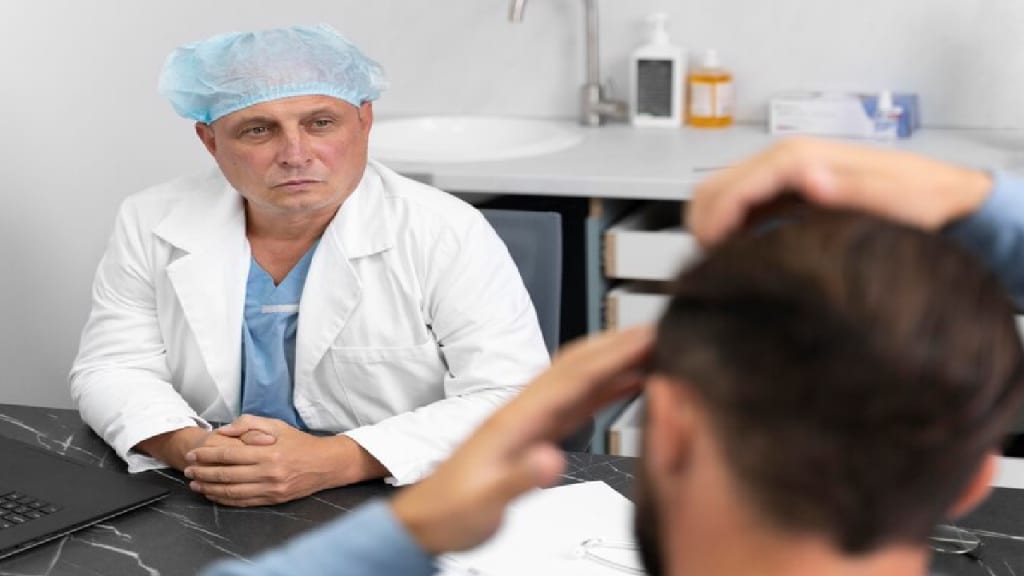 Hair loss can create physical and psychological impacts in both men and women. It can be a result of diseases or injuries. Hair loss can be depressing, especially in severe situations where a person loses nearly all of their hair. There are various treatments available to deal with this situation, one such being hair transplant.
Hair transplant is a major decision for anyone who is suffering from hair loss. While the treatment can substantially improve a hair loss sufferer's self-confidence and overall appearance, it is important that the surgery is performed only under the close supervision of the top hair transplant specialists.
Because hair restoration surgery can be quite expensive, it's a good idea to ask your hair transplant surgeon a few key questions before proceeding. Let's go over five important questions you can ask your hair transplant surgeon in Delhi.
1. Will there be a doctor available to participate actively in my procedure?
Did you realize that a lot of clinics don't have a doctor on staff? A low quote can raise red flags, so make sure you inquire if a doctor will be actively involved in your procedure and, if so, what role they will play. You want your surgery to take place under expert supervision. Undergo the surgery only if you are certain that your safety isn't being compromised.
2. Does the doctor have the necessary credentials to do hair transplant surgery?
As a result of the rising demand for hair transplant surgeries, several doctors from other medical fields have started doing hair transplants and accepting patients while continuing their regular duties. Having an international hair transplant qualification, such as membership in ISHRS or ABHRS, will reassure you that you are in good hands and that your doctor is specializing in hair transplant treatments. Unqualified staff will almost always fail to achieve the results you want.
3. What should be the expected outcome and how long will it last?
It's difficult to meet unrealistic expectations. Patients with extreme cases of baldness should not expect thick, luxuriant hair. Good hair transplant clinics will never set unrealistic expectations for their patients. The top hair transplant doctors will tell a patient what to reasonably expect after analyzing the severity of their baldness.
Now, whether it's men or women, the outcome of any hair loss treatment is determined by the level of the baldness, the medication chosen, and the patient's response to the treatment. To avoid any regrets later, this is an important question to ask your surgeon.
4. What is the best hair loss treatment for me?
Hair transplantation treatments include Follicular Unit Extraction (FUE) and Follicular Unit Transplantation (FUT). Inquire about the benefits, drawbacks and the hair transplant cost in Delhi. FUE, for example, is more expensive but does not leave scars, whereas FUT is affordable but does leave some marks. Discuss both choices with your doctor and depending upon your budget and need decide which treatment you want to undergo.
5. Is it necessary for me to take any medicines after the surgery?
It's crucial to find out where you stand with your hair loss from your doctor. Medicine is not required in moderate cases, but in cases of severe baldness, the doctor may prescribe medication to maintain the procedure's outcomes. Sometimes the doctors also give some medication prior to the procedure. Make sure you find out about the medicines you might have to take.
While hair transplantation is recognized to be a life-changing treatment, you must ask your surgeon the questions listed above. Once you have the answers to these questions, you can make up your mind regarding the surgery and be satisfied with the decision. Furthermore, patients should only visit the top hair transplant clinic with qualified doctors who have extensive experience doing both male and female hair loss procedures.
hair
About the author
DHI are the pioneers in providing the Best Hair Transplant in Delhi with the latest techniques and advanced solutions for all stages of hair restoration.
https://www.dhiindia.com/hair-transplant-clinic-delhi/
Reader insights
Be the first to share your insights about this piece.
Add your insights