4 Best masks for Hair Loss at home
prevent hair loss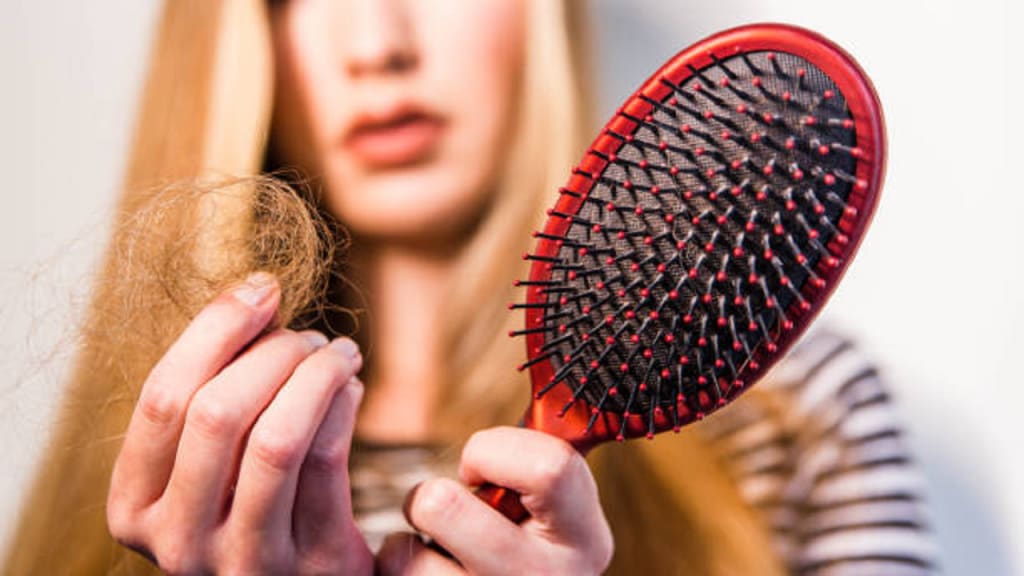 Home masks will be a good help in the treatment of increased hair loss. We present the most effective ones.
Intense hair loss is always a reason to think about your lifestyle, dietary habits and grooming. It is also advisable to consult a doctor and pass a number of tests - hair may begin to crumble in some diseases, for example, hypothyroidism, as well as such a dangerous condition as anemia.
Most often, the cause of the problem is not illness, but a poorly balanced diet, illiterate care and nervous overload. When thinning hair, treatment should be comprehensive. Home masks will be an important part of such a program.
How masks work against hair loss
Masks are a form of intensive care. They have a beneficial effect on the scalp and hair shaft. The composition of such masks includes components that stimulate blood circulation in the scalp, improve hair growth by acting on the follicles, and strengthen their shafts. This is, for example, a badyaga - a freshwater sponge crushed into powder. It activates blood flow and exfoliates the layer of dead cells. Badyagu should be used with caution on dry scalp. Skip this product if your skin is sensitive or damaged.
Essential oils of rosemary, lavender, cedar, and clary sage will be a good help. Their obvious benefits for the problem of increased hair loss have been proven in numerous studies.
Scented oils can be used alone, but they work more effectively in combination because complement and reinforce each other's action. Lavender ester, for example, goes well with cedarwood, rosemary and thyme oils. Take olive oil, jojoba as a base.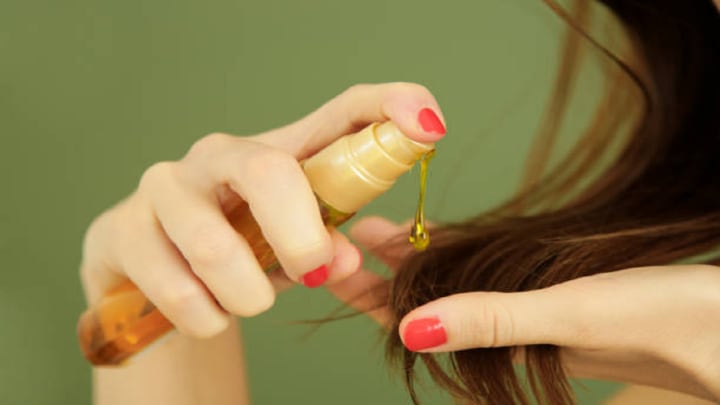 Herbal extracts (chamomile, calendula, sage, aloe vera), products with an active biological composition (honey, ginger root), exfoliating agents (cane sugar, coffee beans) are added to the firming masks.
The composition for the mask should be selected depending on the characteristics of the hair and scalp. With increased fat content, substances are required that regulate the work of the sebaceous glands - clay, aloe vera, neem oil, extracts of peppermint and thyme, essential oils of cedar and lemon. For dry and damaged hair, shea and argan oils, sage and chamomile extracts, sandalwood and geranium esters are good. Chamomile and calendula masks are useful for sensitive scalp
How to make masks
The composition of the mask is usually applied to dry hair and washed off after about 20-30 minutes if there are no precise instructions. Oil masks can be preheated in a water or steam bath. Using a shower cap and towels will also enhance the effect of the procedure. Rinse off the composition with your regular shampoo. Finally, treat your hair with a rinse or conditioner.
Mask for all hair types with essential oils
Apply - up to 4 times a week.
Mix 2 drops of lavender essential oil, 1 drop of cedarwood essential oil, 1 drop of rosemary essential oil and 1 drop of thyme essential oil. Add the prepared mixture to 1 tbsp. l. base oil (jojoba, olive or almond). Massage the composition onto the scalp 3-4 hours before washing.
Mask for oily hair with essential oils
Apply - up to 4 times a week.
Mix 5 drops of sage essential oil and 1 tbsp. l. jojoba oil. Massage the resulting composition into the scalp 3 hours before washing.
Hot mask for all hair types.
Apply - 2 times a month.
Mix ½ tsp. chopped ginger root (or 2 drops of essential ginger oil) with 3 tbsp. l. olive oil in a heat-resistant dish. Place it in a steam (water) bath for 30 minutes. Then strain the composition through cheesecloth and cool slightly. Massage the mask into the scalp, then massage into the hair. Comb the strands. Cover your head with a warm towel. After 20-30 minutes, wash your hair with shampoo.
Apply - 2-4 times a month.
Dilute 1 tbsp. l badyagi powder with hydrogen peroxide to the consistency of sour cream. Then add 5 drops each of bergamot essential oil, jojoba oil and burdock oil. Apply the prepared com
hair
About the author
Reader insights
Be the first to share your insights about this piece.
Add your insights