3 Secrets to Younger Looking Skin
Ways to keep your skin healthy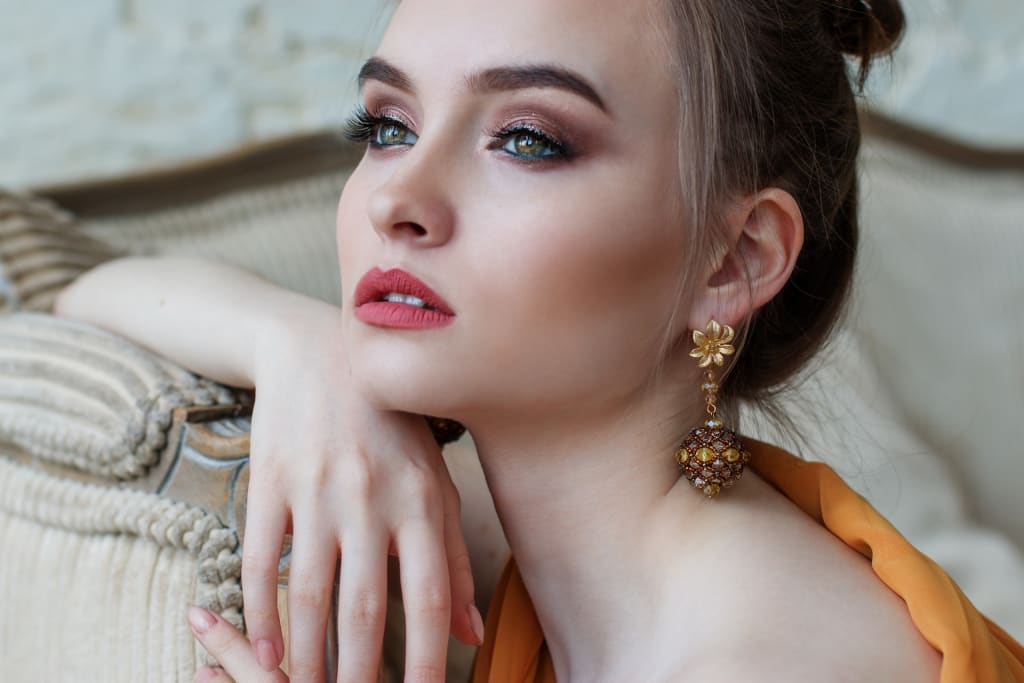 Your skin is an important part of your appearance. When you go out, you likely want to look your best - your skin plays a huge role in your self-confidence. If it's marked with blemishes and imperfections, you may feel self-conscious and think people are looking at you. But if your skin is flawless and glowing, you'd probably want people to notice. Higher self-esteem is one of the main effects of having youthful skin. There are so many tips out there that offer ways to make your skin look younger and fresh.
1. Drink Lots of Water
Staying hydrated provides a variety of skin benefits. The skin is an organ. In fact, it's the largest organ in the body. It's mostly made up of water. Obviously, it needs water in order to function and thrive. Because the body loses large amounts of water each day, you must replenish it by drinking enough water to stay hydrated. If your body loses more water than it can replenish, you'll become dehydrated and your skin will suffer. It will become dry, tight and flaky, which makes it prone to aging.
Because water helps your skin maintain moisture, it increases its elasticity. This is what helps reduce wrinkles. Skin with low elasticity will be more prone to wrinkles. Drinking more water will help your skin appear more youthful because it increases blood flow, which promotes an even skin tone and complexion.
Increased hydration also promotes plumper skin, which helps hide current signs of aging. This means that if you have plump skin, it can minimize the appearance of wrinkles.
2. Use High Quality Products
Using higher quality products may be unappealing at first because they usually cost more, but it'll pay off in the long run. These products have better ingredients that nourish the skin and make it look more youthful. For example, if you're looking for a facial cleanser, opt for one that deeply cleanses pores and removes toxins from the skin. The fewer toxins that are present in the skin, the more youthful and radiant it'll look.
You also want to choose a product that has great moisturizing properties. Look for products that contain ingredients like shea butter and honey. As you hydrate your skin by drinking more water and using hydrating products, your skin will feel softer and rejuvenated.
To find the products that will best suit your skin, look up le-vel thrive reviews. Skin care companies value reputation management because it shows how well their customers like their products. Looking at reviews written by people who need similar products will help you narrow down your search.
3. Exfoliate Regularly
Exfoliating is another great way to keep your skin looking younger and radiant. Your body sheds about 50 million dead skin cells every day. This is because your skin is constantly regenerating and rebuilding itself. When you exfoliate, you're removing an outer layer of dead skin cells. Removing these dead skin cells promotes skin regeneration. This means that under that old layer of dead skin is a new layer with more youthful-looking skin.
For the best results, try to exfoliate about two to three times a week. Use a high-quality body or face scrub that will not only slough off dead skin cells, but will also add a layer of moisture to nourish the new skin. Be careful not to exfoliate too much. Excessive exfoliating can cause your skin to feel raw and irritated. Your skin may also become very dry. Extremely dry skin will cause a buildup of sebum, which can lead to breakouts.
Achieving a youthful, glowing complexion is very possible if you have a solid regimen in place. Some people are lucky enough to have great skin without doing anything to it, while others need a strict routine to keep the skin moisturized and blemish-free. Either way, you must take care of your skin for the best possible results.