11 Beauty Secrets from Around the World
Every woman on this planet dreams to stay beautiful—forever. Who does not want to feel and look good anyway? Physical attractiveness is something a woman always strives to attain and maintain. Beauty has been defined in so many ways, but each of us perceive it based on the concepts that come to our mind. Our perception of beauty changes through time and is greatly influenced by the various cultures around the world.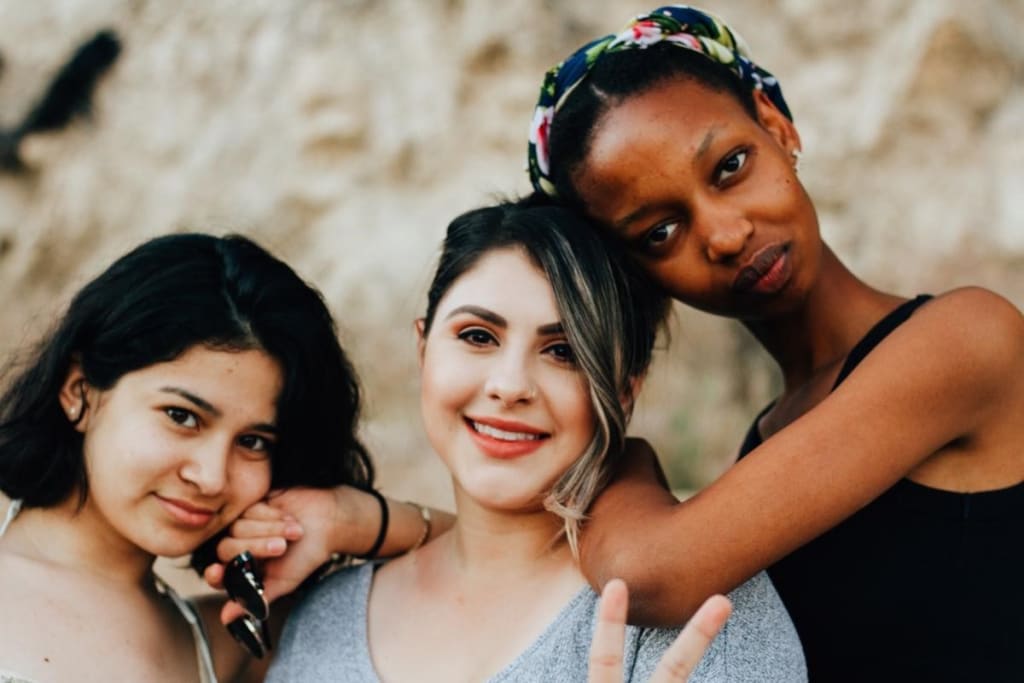 So, from daily routines to specific beauty staples, here are some of the best revealed secrets that have kept women in every corner of the world beautiful from centuries ago.
Korea
Korean women are known for their youthful, glass-like skin, and they have kept their 10-step skin care regimen all these years.
Apart from this, worldwide popularity of K-beauty products has opened our eyes to the benefits of snail mucin. It is packed with hyaluronic acids and glycoproteins that keep the skin firm and hydrated. It also has anti-aging and healing properties and it can restore and rejuvenate the skin.
India
One ingredient in Indian women's beauty regimen is turmeric or curcumin. It is said to have anti-inflammatory properties, which are beneficial for the skin.
Turmeric can help even out skin tone and reduce scarring. It can also give the skin brightness, which is one of the main reasons why it is used in traditional Indian wedding ceremonies.
Brazil
Brazilian women are known for their shiny hair and naturally luminous, flawless skin. They dig natural products with anti-aging and hydrating benefits.
They're also particular with their nails. Most of them have a weekly ritual of visiting a nail salon.
Mexico
A Mexico favorite, Mamey seed oil is a main ingredient of their famous IM Mascara. This natural oil promotes the growth of eyelashes so it helps thicken and lengthen eyelashes with daily use. Because it is rich in Vitamins A, B, C and E, proteins, amino acids, fatty acids and minerals, it is also a great moisturizer for both skin and nails.
Hawaii
A best kept ancient beauty secret of women in Hawaii is kukui nut oil. It's naturally rich in linoleum acid and oleic acid, which are packed with omega 3, omega 6, and omega 9. Regular use of kukui nut oil for skin care prevents the skin from drying out, protects from external aggression, reduces scarring and minor lesions.
Japan
For centuries, Japanese women have been using tsubaki (Camellia) oil for their skin, hair, and overall wellness. This oil is high in omega-9 fatty acids, essential proteins, and glycerides and is often found in their hair products. It helps them achieve a head of voluminous, shiny and silky hair.
France
One of the pitfalls of nail polish is the yellow staining which is definitely not good to look at. Although they love visiting a nail salon, most women in France know how to do their own manicures and pedicures.
French women are also experts in dealing with nail stains. They commonly squeeze the juice of half a lemon into a shallow bowl and soak their nails in it for a few minutes then voila, nail stains are gone!
Greece
The ancient Greeks were lovers of beauty. In fact, the term cosmetics is actually from the Greek word, kosmetikos, which originated in the 17th century.
One of the most common facial masks used in this country is a mixture of olive oil and thyme honey. Extra-virgin olive oil is said to have healing properties. Thyme honey on the other hand, has polysaccharides that attracts and absorbs water molecules for hydration.
This mixture is also clinically proven to accelerate the biosynthesis of collagen fibers, so it improves skin elasticity providing the skin a youthful glow.
Morocco
For generations, natives of the Argan woodlands in Morocco use Argan oil as a dietary supplement, wound treatment, and to nourish skin and hair. It is rich in Vitamins A and E, phenols, carotenes, and fatty acids, making it an effective moisturizer for skin and hair.
Scandinavia
Cloudberry is a rare Nordic berry and it is one of the region's best kept secrets. It is known as the Scandinavian gold, which is high in vitamins A, B, C and E, as well as calcium and magnesium.
A single berry contains four times more Vitamin C than an orange! The natural cloudberry seed oil has strengthening and protective properties that help fight radical oxidative damage to the skin and hair.
Australia
Lanolin has been used in skin care for hundreds of years in Australia. It is the precious oily secretion from the sheep's skin that becomes trapped in its wool. Don't worry, it is animal cruelty-free and is, in fact, the only human compatible animal oil obtained without having to kill that animal.
Lanolin can absorb more than 200 percent of its weight in water, which is great for skin hydration, and also acts as a barrier that prevents excessive moisture loss.