10 Sephora Finds that Make me Double Take When I Pass a Mirror
Treat Yourself Girl
I Bought Makeup at the Grocery Store for Ten Years
Not that anything is wrong about that. In fact, fuck the patriarchy, don't wear makeup if you don't want to. Or do. The point is to do what makes you feel beautiful and authentic and real.
For me, my face is a canvas. I love colorful explosions from my eyes to my lips. I can wear bright blue lipstick with wing eyeliner one day to not wear any make-up the next day. One day my eyelids are shimmering green to wearing very muted natural tones the next. I like to go from every extreme in the blink of an eye. And make-up is that escape for me.
But what I didn't know for a long time was ....
Quality products legitimately are worth it.
I used to think paying 40 dollars for mascara was unbelievably wasteful.... until I found one that turned my blades of grass into a jungle.
I thought skincare was a marketing strategy from beauty companies to make you think that you need to try ten different creams and serums to have healthier skin.... until I found a skincare routine that is lighter than feathers yet deeply moisturizing. And yes... my skin is much healthier. It is not a facade people.
Although I sometimes don't even wear make-up for weeks, when I do, the quality is longer-lasting, more durable, and has the ability to paint my canvas into anything I want.
Here are my Top Ten Sephora Beauty products from skincare to haircare to make-up and how they became an essential part of my everyday routine or my go to favorites for a more bold look.
1. Huda Beauty Legit Lashes Double-Ended Mascara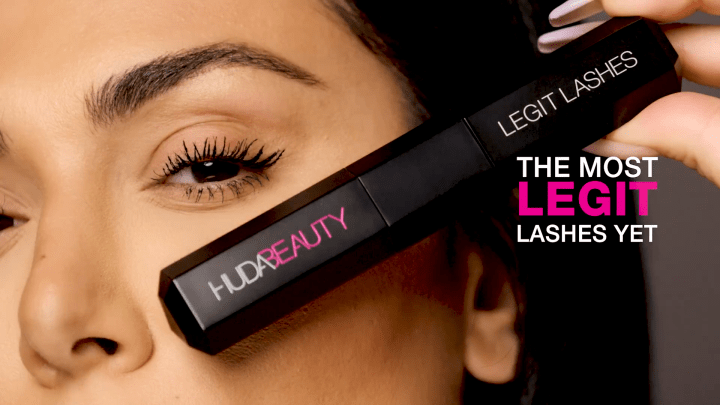 Once I had an impromptu crash at a friend's house. I didn't bring any makeup or even a toothbrush, and although I was happy to attend brunch with my hungover face, she raved about a new mascara she bought that was better than sex. I know... I know... you aren't supposed to share mascara because of the myth about getting pink eye, but the night before I did cocaine off a toilet seat, so if I was going to get sick, that would be the culprit. AND GIRL... my face went from looking like a wet dog that got run over to feathered eye goddess. One end is for volume and the other is for length. Or what my dorky self likes to say "one side goop, the other side swoop."
2. Olenhendrickson Banana Bright Face Primer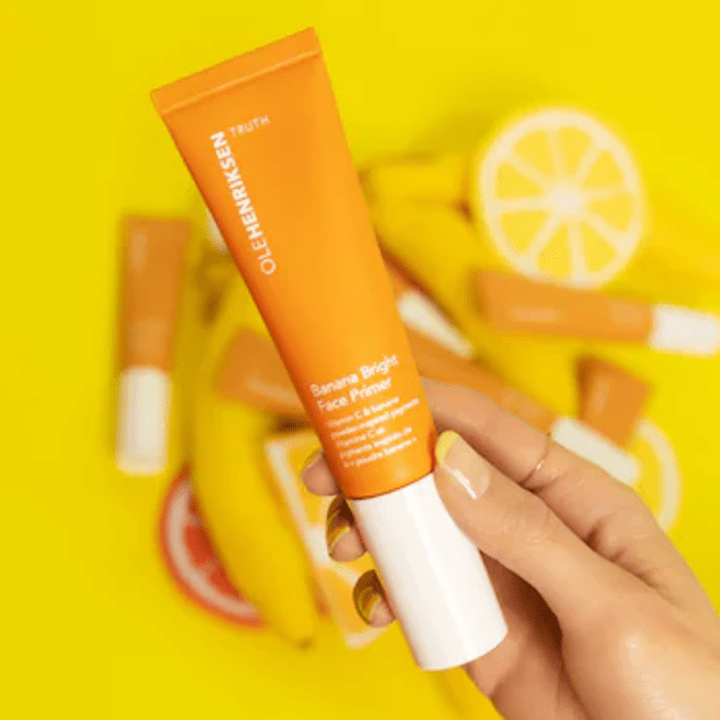 I got a small size in a kit when I was testing the skincare waters. The smell is beyond phenomenal and I would have bought it again for the smell alone. But it is even more perfect when it makes your makeup application seamless and smooth. It even leaves a sheer shimmer that makes you feel like a fucking princess radiating with sunshine underneath your skin.
3. Fenty Beauty by Rihanna Mattemoiselle Plush Matte Lipstick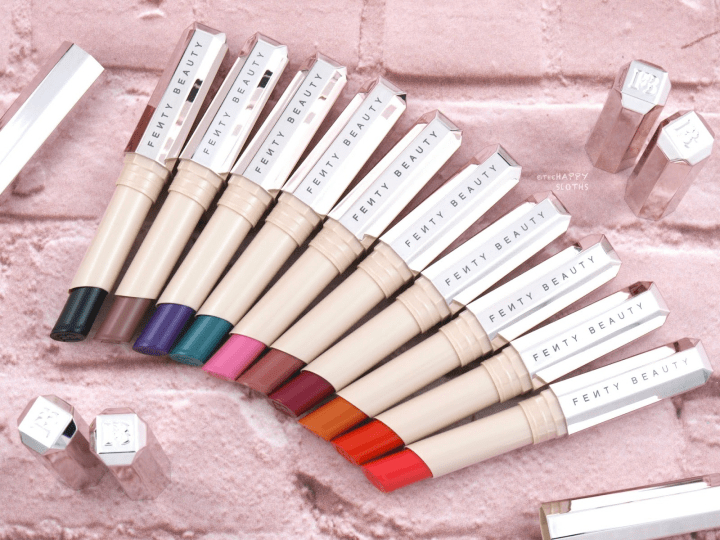 I'm a lipstick girl. I've done it all. Red. Pink. Blue. Purple (my favorite). Black. But I always got annoyed when my eight-dollar lipstick would smudge with the slightest movement of my mouth. But then Rihanna again helped me find love in a hopeless place. This slim little tube is so easy to apply and leaves the smudging to a minimum. Plus they have such fun colors like lilac or flamingo acid. I feel so badass with purple lips that when I look in the mirror I can't stop myself from saying, "Bitch better have my money."
4. Olaplex No. 6 Bond Smoother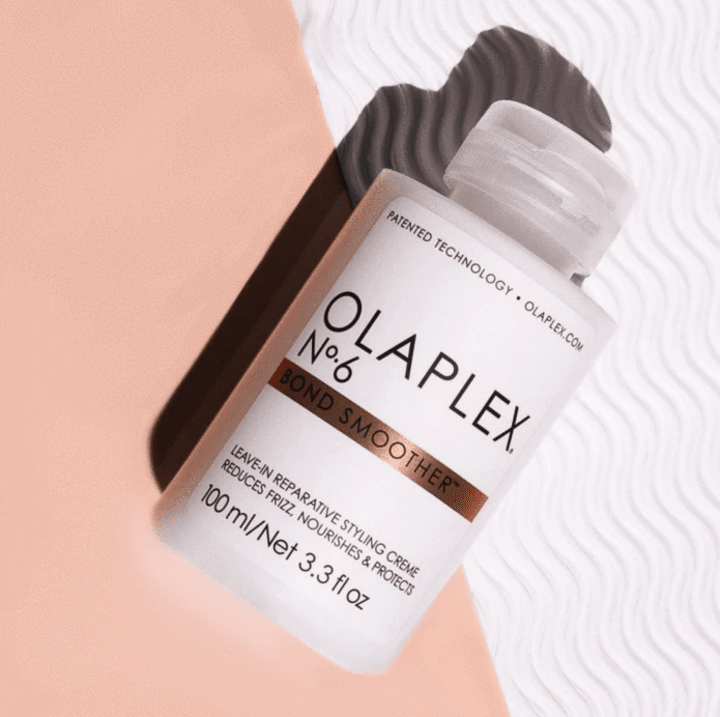 If you are anything like me, you destroy your hair on the regular. I have treated my hair so badly that I don't know why it hasn't broken up with me yet. I've bleached it (often three times in two days I might add) from black to platinum (not without the loss of a few inches). I have cut it at home so badly that strangers on the subway even look at me strangely. I have dyed it red, blue, purple, black, bleach blonde, oh the list goes on. Bleach, toner and so many gloves are essential in my bathroom at all times. But for a curly-haired girl who already has naturally dry, frizzy hair... add damage and you have a party. This product is some crazy science shit that repairs your hair and makes the bonds stronger. It makes my frizzy hair smooth and shiny and I can not brag enough about this amazing product.
5. Benefit Cosmetics Gimme Grow + Volumizing Eyebrow Gel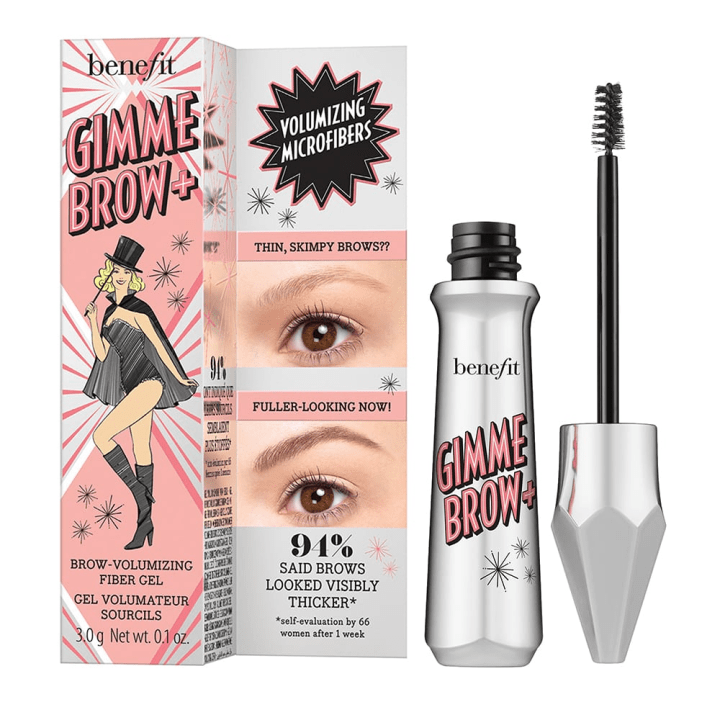 When you change color often you really need to work on your eyebrow game. I am lucky to have naturally nice eyebrows (thanks mom) but the color and the boldness will change with each hair color. I use their black brow color when I have purple hair so my light brown brows don't give me away that it's not my natural hair. Joking. It applies almost like mascara to the hair, making hair-like strands to bolden your brows while adjusting the color.
6. Sephora Eye Shadow: Shade 205 Ballet Shoes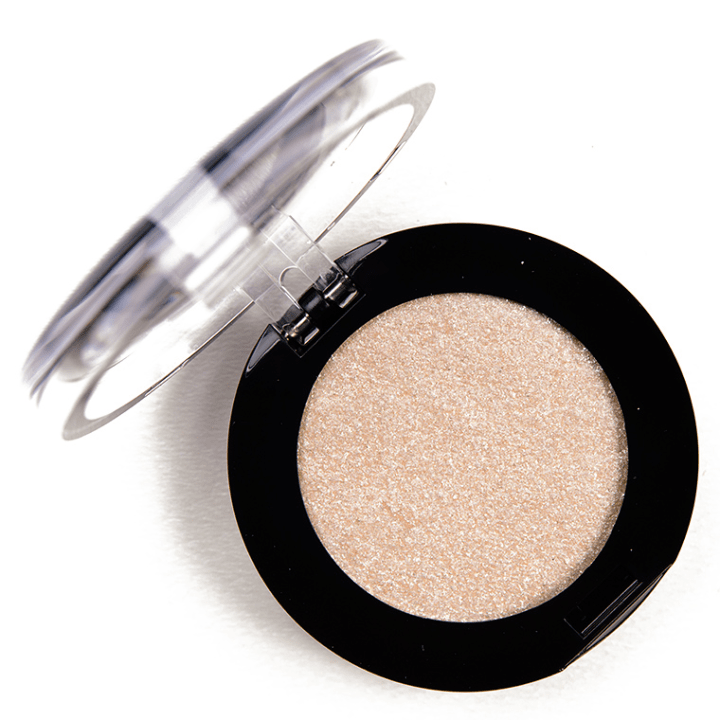 This eye shadow is a game-changer for me. I never thought I would spend over ten dollars on just one color, but it was worth it. I am usually always up for a colorful eye, but if I am not, I usually do a subtle peach or pink. This is a mixture of peach and pink.... PLUS SPARKLES. I feel subtly glamourous while still staying a neutral-toned gem. This has soon become my default eyeshadow if I am not wanting too much color in my look. You can add a little shine or build it up until your entire eyelid is a sparkling diamond. I can't get enough of this color and would buy it for even more than ten dollars. It's worth every penny for my taste.
7. Liquid Glass Miracle Smoothing Sealant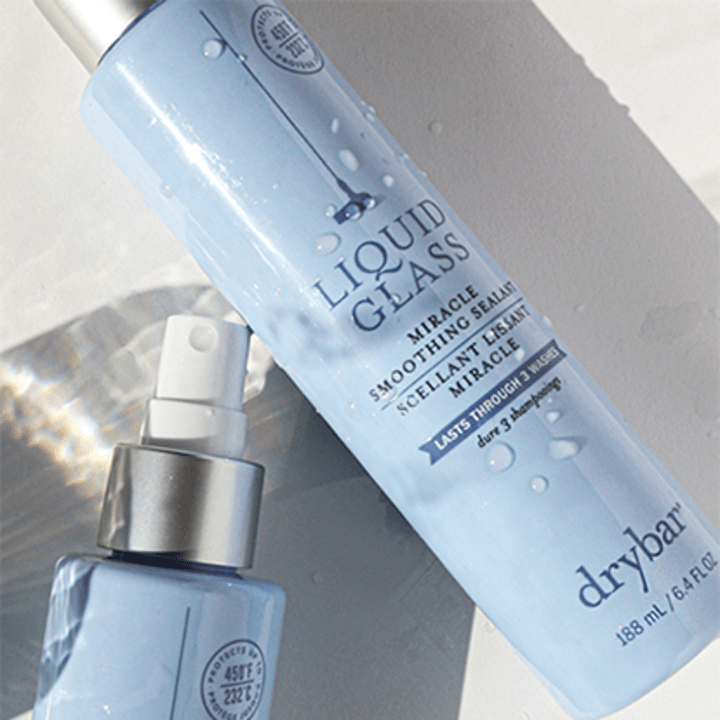 Again, I know I made you cringe with my hair history, but this is the second product that has saved the day for my weak bleached hair. It is not only a heat protector (cause I gotta keep that frizz tamed) but it leaves your hair feeling silky smooth. And for a curly-haired gal... that is hard to do. It makes me feel less guilty every time I put heat on my hair and makes me justify what I'm about to do. It's like saying you can't stay after work for a drink, just a shot. ;)
8. NARS Sheer Glow Foundation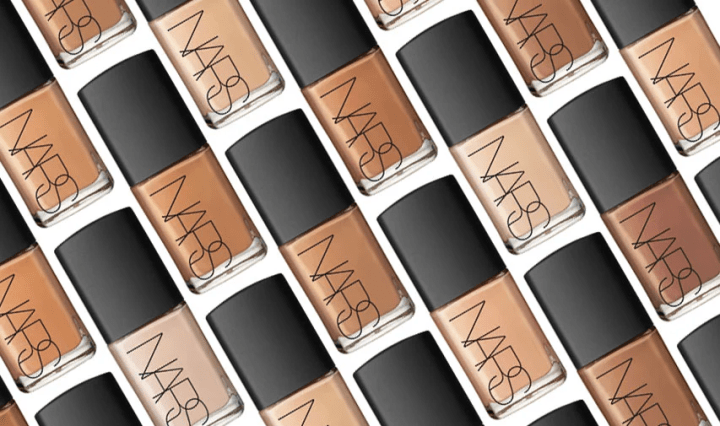 I know... I know... I know. Everyone has heard of NARS. BUT DO YOU KNOW WHY!?!?!? It may have been the most expensive foundation I have ever braved to pay, but it is also the best. I have naturally very dry skin and this foundation is not only moisturizing but buildable, smooth, seamless and my perfect match. I am obsessed and 60 dollars never felt so good. The bottle lasts a long time as each droplet goes a long way. I feel dewy and gorgeous to the touch every day, making my makeup application a breeze.
9. Urban Decay Heavy Metal Glitter Eyeliner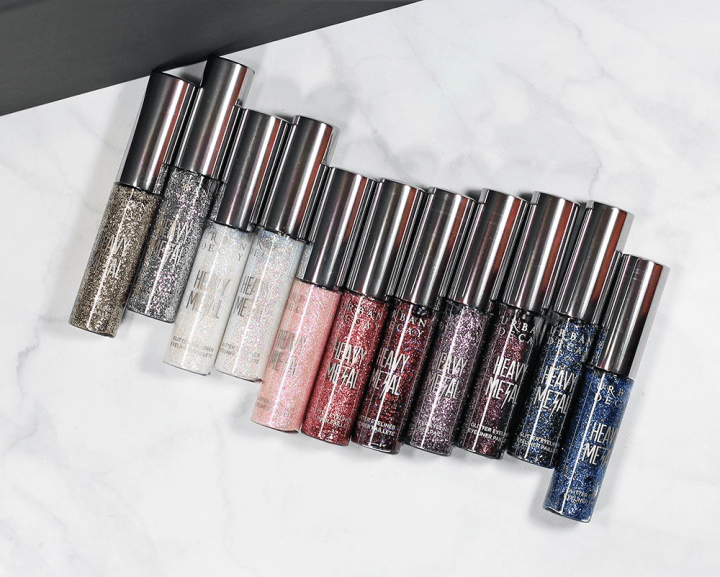 Again, if you haven't noticed yet, I like a little glam, shock, and color on my face every once in a while. This liquid eyeliner is bright, bold and so glittery. I use my purple one when I have purple hair to accentuate my eyes and match to my hair. It is easy to apply and although it isn't an everyday type of use, it is always fun and exciting when I do pull it out.
10. Becca Cosmetics Shimmering Skin Highlighter: Shade Vanilla Quartz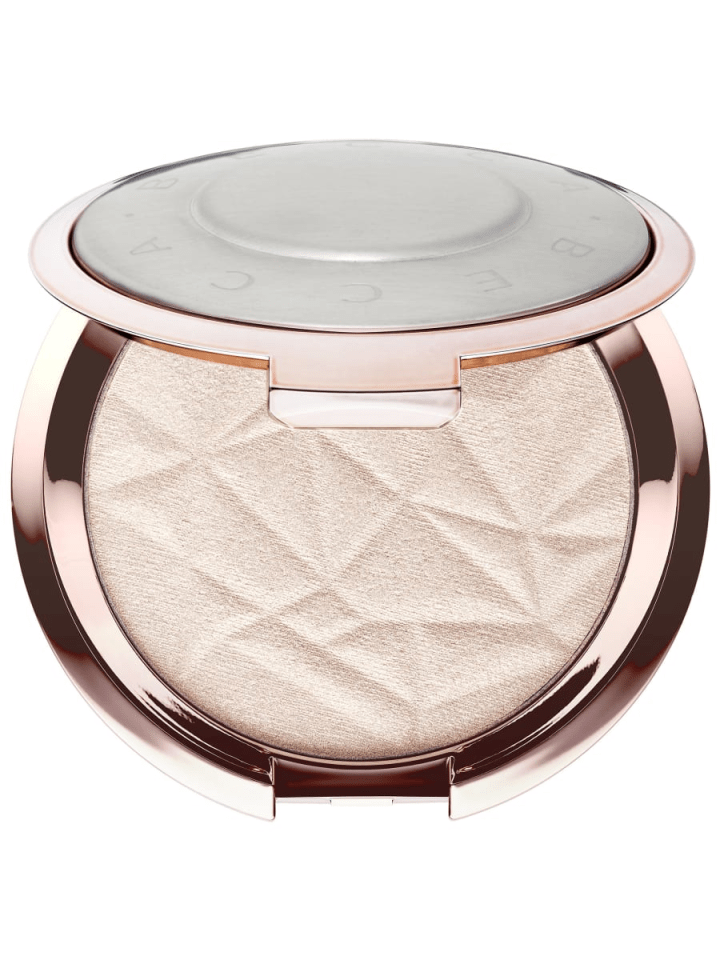 I must admit I haven't tried many highlighters in my day. I have tried a few powders and a few liquids. But this one is the cherry on the cake. (Is that a saying?) It is light and shimmers so elegantly. It isn't too much and it actually remains on your face the entire day. When I call someone on my phone, it doesn't end up all over my screen. (Anyone else been there?) It isn't sticky like some liquid highlighters and it applies to nicely. The color is so gorgeous that I sometimes even just use it as an extra shiny eye shadow.
I sometimes wish I didn't find Sephora for my wallet's sake
But when I think of how great my hair and skin feels, it is all worth it. My makeup helps me express myself and experiment in an artistic way.... but on my face.
Plus with all the free samples you get during a shopping trip at Sephora, I always get to try new things before braving the price tag. This way I know what is a useful product for my skin and hair type before I take the plunge.
Who knew a girl that only wore mascara everyday from the grocery store could turn into this experimental, colorful, expressive diva?
Sephora.... I love you, girl.
Flora