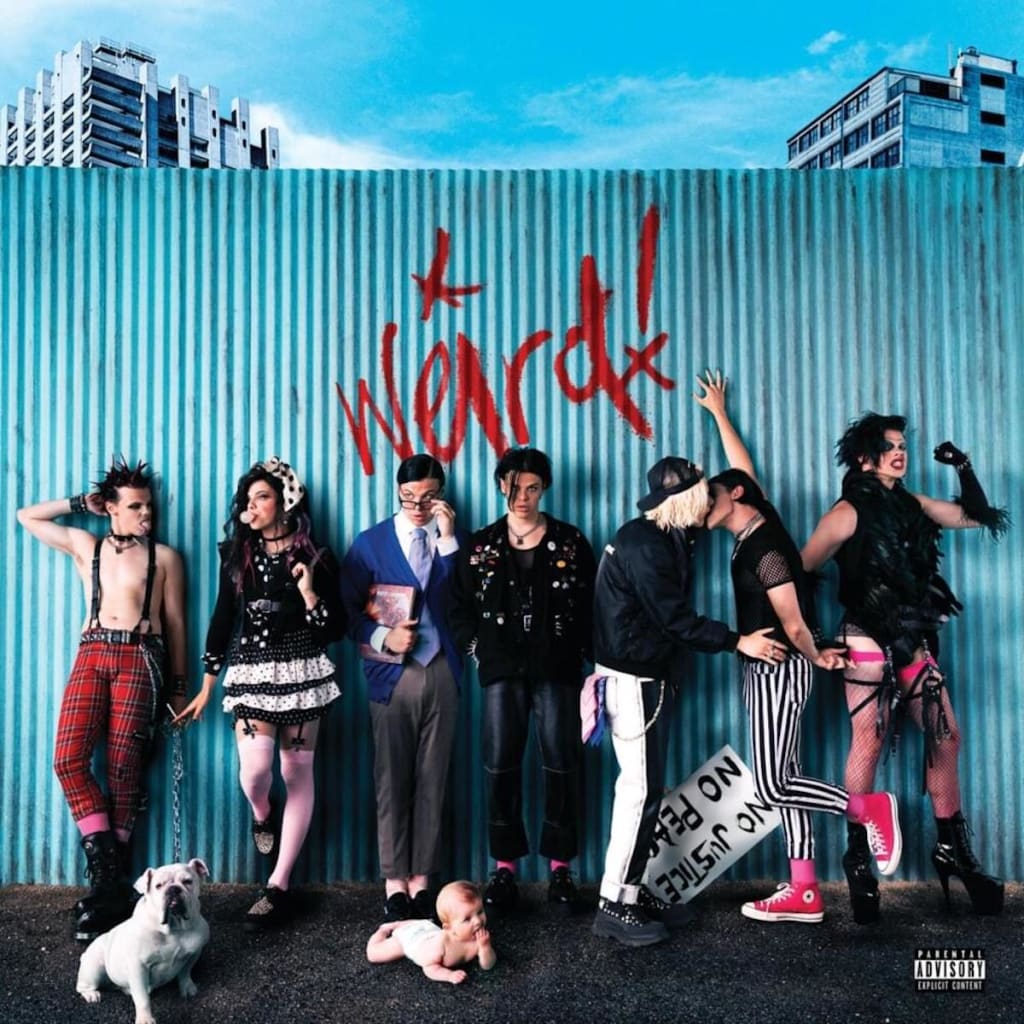 Yungblud is here! Ok I'm not joking when I say this, my hands are literally shaking from how amazing this album is. Yungblud is one of my favorite artists ever! So I was very happy to hear about his sophomore album, and he didn't dissapoint. Actually he went beyond my expectations and what a rollerocaster. We danced, we laughed a little, we almost cried, what a rollercoaster of an album! So let's just talk about the album of the year and go track by track. Let's go!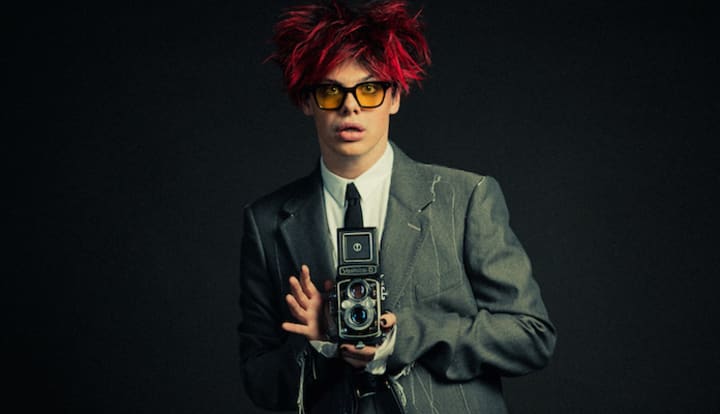 Track 1: Teresa
If hugging had a sound, it would sound like "Teresea." Right off the bat, I feel like crying and very overwhelmed with emotion. It starts out very soft but then keeps on building up and up, and becomes an emotional banger near the end. It's an amazing roller coaster. The switch up is perfect and it fits so well. The lyrics are also so impactful, especially the part where he says "We don't need to say we're dead" That line hit me straight in the heart. I fucking love this song and shit I already want to cry.
10/10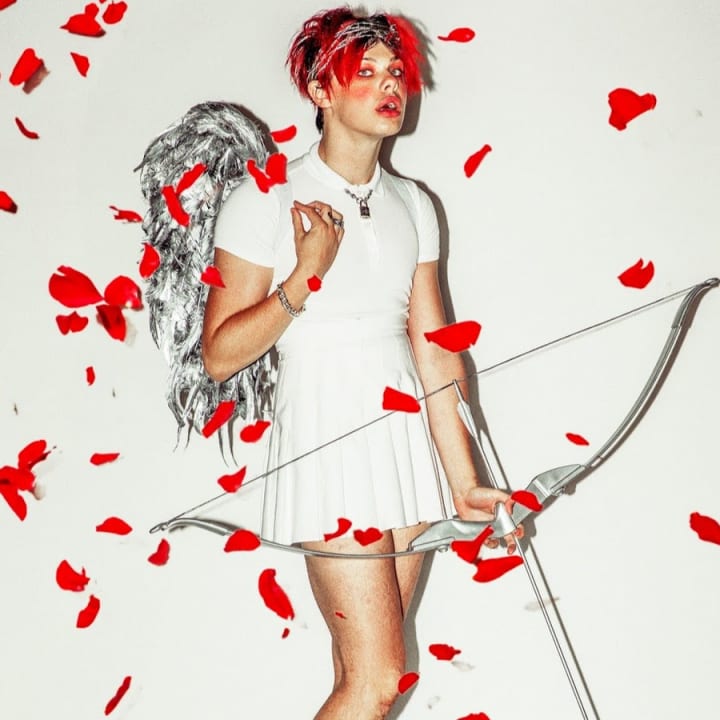 Track 2: Cotton Candy
Alright onto Cotton Candy. This is the most bubblegum pop song we have ever gotten from Dom. It's such a cute and catchy song, and very sugary which is perfect given the title of the song. Such a cute song, and it sounds so innocent and lovey dovey, but it's about sex. Actually it sounds like a song about an orgy haha. Ok because the lyrics saids "She's not the only one I'm holding close" and "I got vertigo from a body overdose" Then the mv is a bunch of people making out and feeling up to each other, so yeah I think this might be about an orgy haha. Still this is a really cute song, and I kind of love bubblegum pop Dom. It's so good.
9/10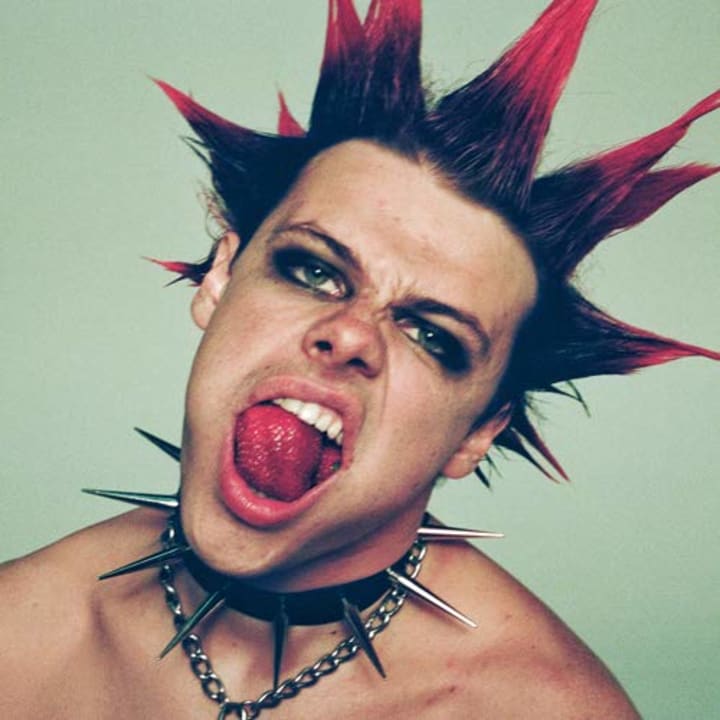 Track 3: Strawberry Lipstick
Here we go, one of the best songs. What a banger! It's an aggressive love song I guess, but also to me showcases themes of trying to accept yourself and loving yourself. I love this song, and it ages like wine. The more I listen to it, the better it gets. From Dom screaming in the beginning all the way to the end, the pace keeps on ramping up and up, and when the bridge comes it's a beautiful firework that explodes across the sky. I love this song a lot. Yep. This is it!
10/10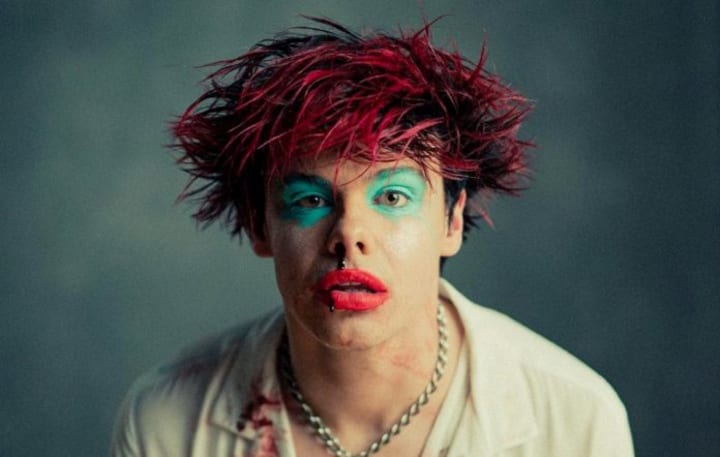 Track 4: Mars
Alright back to songs that makes me want to cry. This song hits a bit too close to home for me. Now the story about this song is that Dom met a fans who is a trans girl and struggled with her parents accepting her, but they did after going to a Yungblud show with her. The story and song is so beautiful and amazing. Then another thing about this song can have a lot of different meaning to people, but for me it's about wanting to escape. Wanting to leave this world and start over, because of how fucked up the world is, so why not go to another world like mars. I felt like that many times. I always want to escape from this world and just start over, and be somewhere where I can be myself without feeling scared.
Welp that was a bit of a tmi haha! But yeah, I connect with this song a lot, and I really love it and the story behind it.
10/10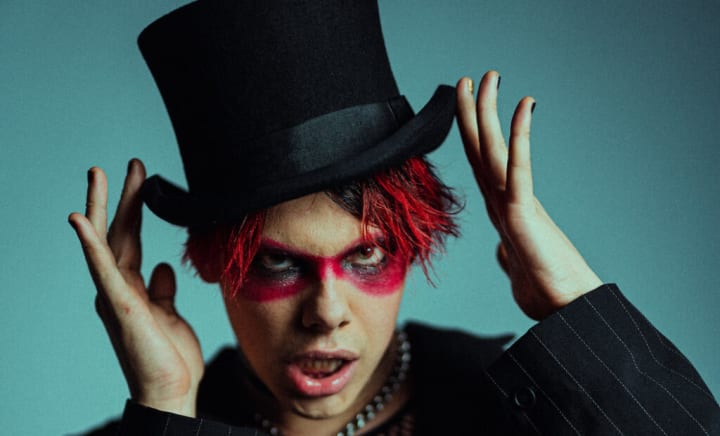 Track 5: superdeadfriends
So, superdeadfriends, I have mix feelings. I like this song, but it's a lot. I like how 90 inspired it is, but there's something off about it to me. Also again this song hit a bit too close to home, especially with the name of the song sooooooooo. HAHA! Let's just laugh and ignore my traume lololol. Alright, sorry this review or post or whatever is all over the place. All over the place like the song, but I do like superdeadfriends. It's fun.
8/10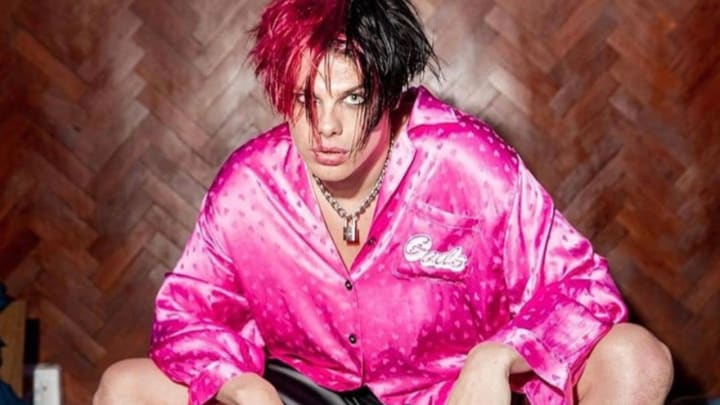 Track 6: Love Song
Here we are again. Another song that hits me in the feels. Also again a bit too close to home haha. Wow I'm an emotional trainwreck with this album. I especially felt my heart crack at the lines "Nobody taught me how to love myself. So how can I love somebody else?" This song really killed me. It's so fucking beautiful and raw and emotional and just perfet. Also it goes by so fast. It's a 4 minute song but it feels like it's 20 seconds long. It's just beautiful. It's art.
10/10
Track 7: god save me, but don't drown me out
Alright. Look I don't like Yungblud right now because I keep feeling emotions and shit, I want to be a cold hearted bitch but I can't! Especially with this song! This song makes me feel hopeful about my life and that maybe I'll find happiness and peace one day. I feel so hopeful and again it's like a warm hug. It feels like everything will be alright. I love this song. Then the vocals! I love how raw the vocals are and it's amazing. This song is amazing. So far this album is amazing!
10/10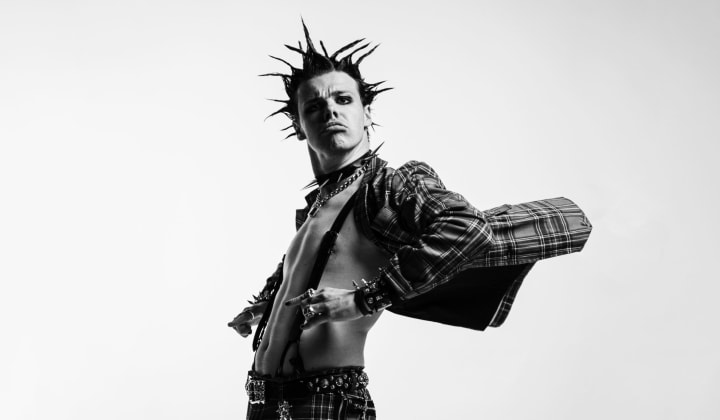 Track 8: Ice Cream Man
Alright, we are onto a more fun track with Ice Cream Man. Now long time fans know we have been waiting for this one. This song is just a bop. It's really a fun way to say fuck you to society and saying "I'm gonna be myself, whether you like it or not!" I love how catchy and fun this song is, although I am not a fan of the line "Hate myself and marry my cousin." Like I get it's suppose to be about how small his town, but I don't care for that line haha. Other than that, it's a banger!
9/10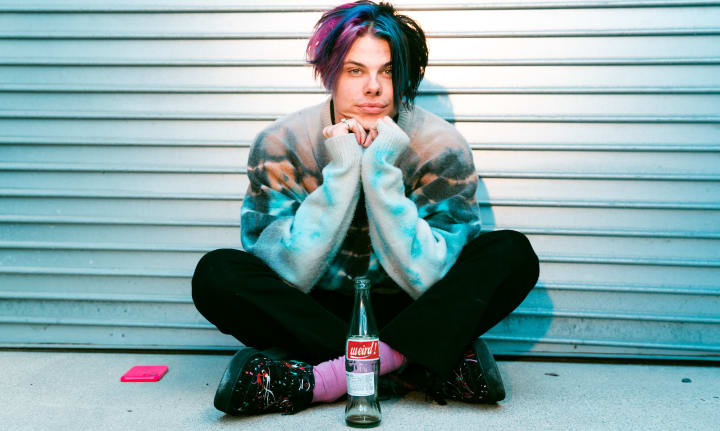 Track 9: Weird
Now it's the title track. What a great song. It makes me feel hopeful about life and makes me want to be myself. I mean I am 'weird' I guess with growing up as an alternative black girl who is also a major geek. So this song fits with me well. I feel good with being "weird". Then it's also perfect because of covid, life is very weird right now, so this song is a fun way of saying we will make it through it. It's such a cute song. I adore it.
9/10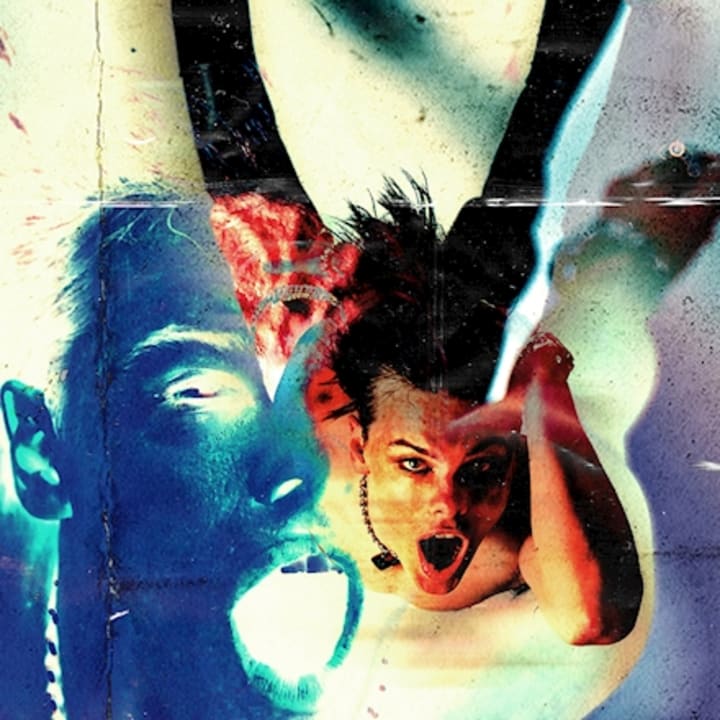 Track 10: Charity
Onto Charity. This song feels like it's part of a musical. I love this song. Again it's about being yourself and it's a feel good track, and I love it. It's so bouncy and catchy, and I like how in the verses he is sing-talking. It makes the song more colorful to me. Then Dom adds a second part to the chorus, and it fills the song with so much life. This song is so colorful and I love it!
10/10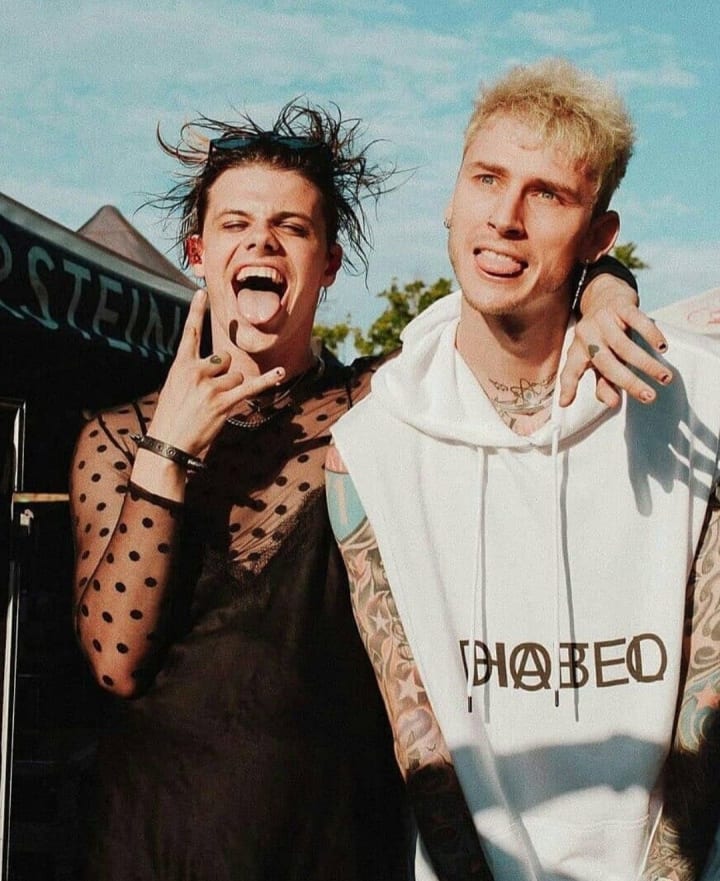 Track 11: Acting Like That ft. Machine Gun Kelly
Now, firstly I was confused. Not with the song but if it was actually part of the album. You see I use apple music (spotify stans don't attack me!) and there is the 12 track version without this collaboration, and then the 13 track album with this collaboration. Then on Genius it is part of the official tracklist of "Weird" so I guess it's part of the album. Don't yell at me if this is wrong! Now honestly, I don't listen to MGK. I just never really checked him out; however, whenever MGK and Yungblud collab, they make magic. Acting Like That is a bop! It kind of has a retro feel to it, and it's bouncy and fun. I really like this song, and it's such a great collaboration.
9/10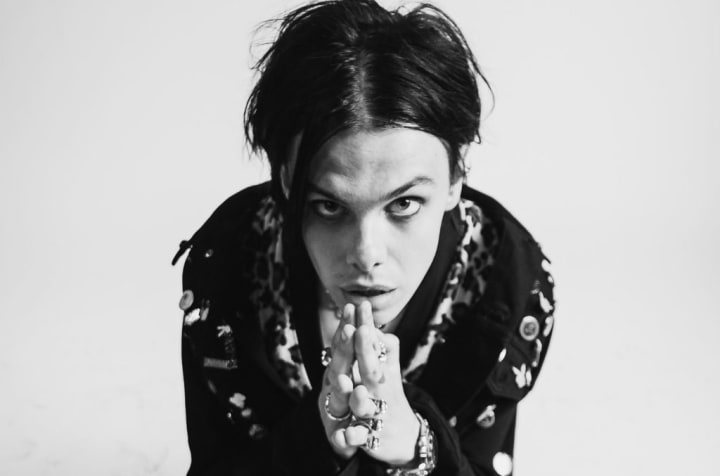 Track 12: it's quiet in beverly hills
What a soft and sad song. This song seems to be about hollywood and Dom becoming more famous, dealing with fake friends and pressure of charting and stuff like that. It's a beautiful song. I love that it's an acoustic song too. We really get to focus in onto his vocals, and they are so damn beautiful. This song is amazing.
9/10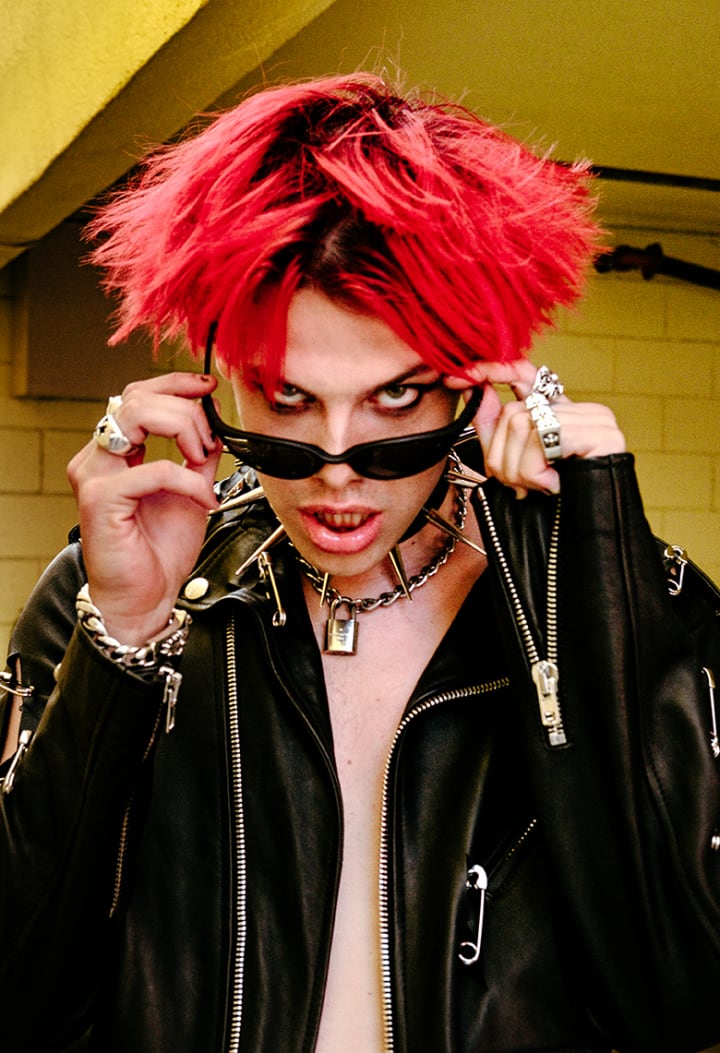 Track 13: the freak show
Onto the last song, and one of the best songs. This song is so jarring. Like the verses gives me The Nightmare Before Christmas vibes, mixed with This Is War by Thirty Seconds To Mars, mixed with Bohemian Rhapsody by Queen. There's so much so the song. Then the first two verses don't match with the rest of the song, but it makes the song so alive. Then the intro is immaculate. Immaculate! Then Doms' vocals sound the best on this song, They are so raw yet clean and beautiful. His vocals are fantastic on this song. Then the chorus and bridge and outro is fucking perfect. Him yelling in the end "believing in you" is so beautiful and powerful, and I love this song! I love it!
10/10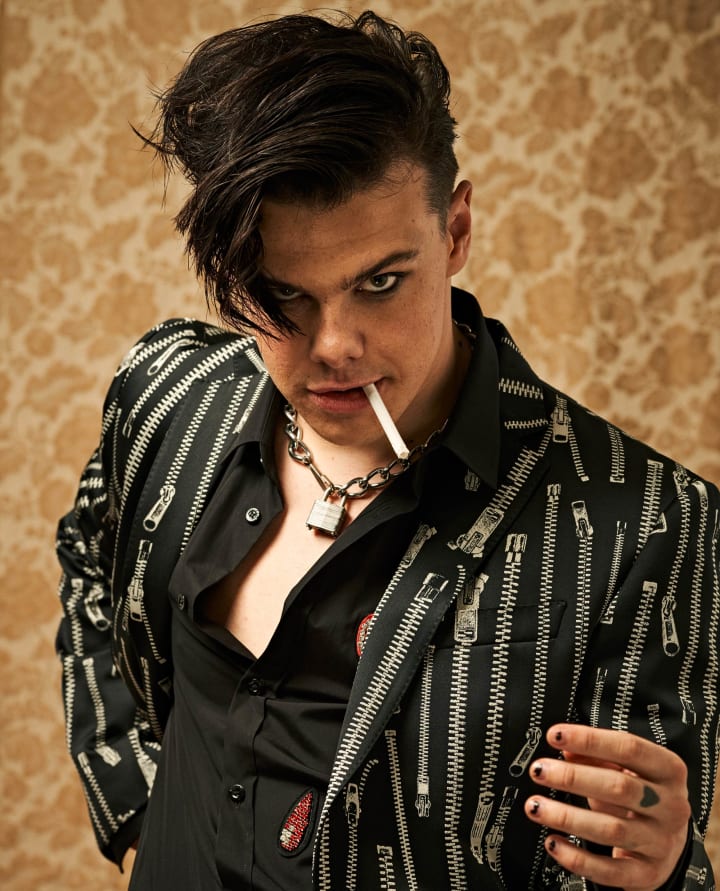 Alright, we are at the end of this album, how weird. See what I did there? Sorry for the terrible joke, but really this album went by so fast. These songs are all so good and this is such an emotional album filled with hope and acceptance. Yungblud released one of the best albums this year. Actually probably the album of the year. Seriously, it's such a work of art, and I love every second it. Yungblud, thank you for giving us a masterpiece of an album. Thank you!
Weird - 9.5/10
Song Ranking:
1. The freak show
2. God save me, but don't drown me out
3. Love song
4. Teresa
5. Mars
6. Strawberry Lipstick
7. Charity
8. It's quiet in beverly hills
9. Weird
10. Ice Cream
11. Cotton Candy
12. Acting Like That
13. Superdeadfriends
Wow that was a difficult song ranking, because all the songs are way too good! But we are now done. Thank you for reading my review. I appreciate every read and tip I receive! I hope you have a good day or night or whatever haha.
Bye-Bye!
Reader insights
Be the first to share your insights about this piece.
Add your insights