worst memories
My ultimate playlist for feeling everything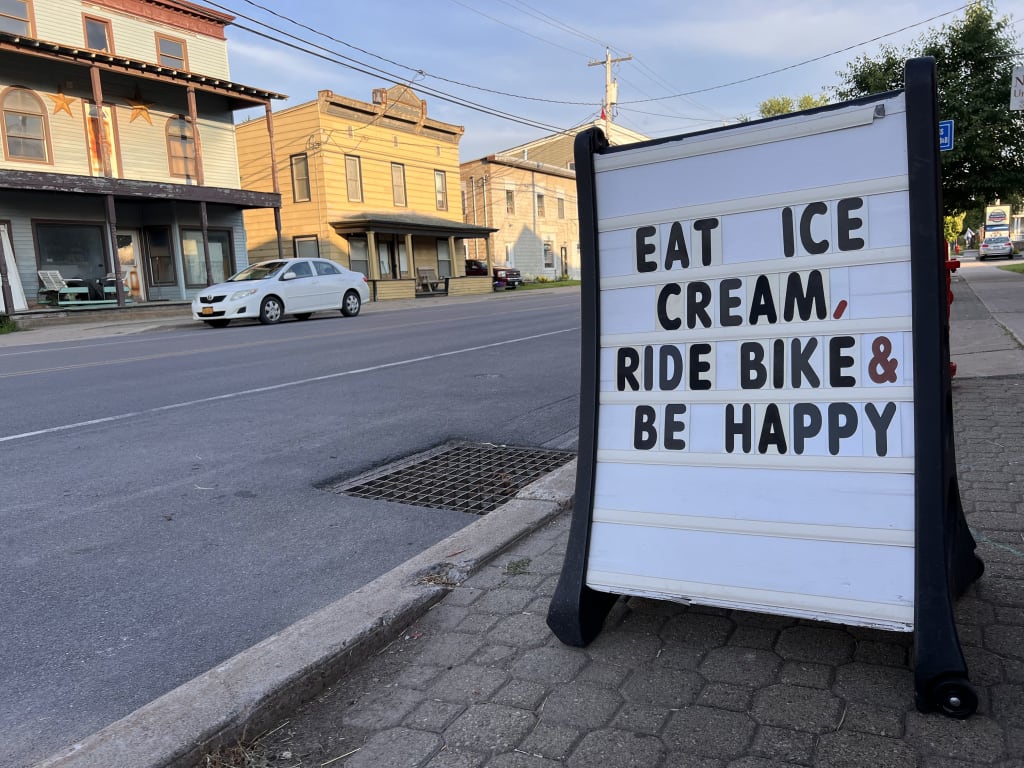 This was the cover of one playlist, and my social banner. I just think it's a funny and cute sign.
INTRODUCTION: AN ULTIMATE PLAYLIST
To our worst memories; may they also be our best.
That toast, known as "the Watcher's Toast," in a fantastical world I often write in, is meant to encourage reflection and peacefulness in one's memories. Imagine if when you died, you had to relive your worst memory for eternity. That would be hell, wouldn't it? But if you think about it, memories are always connected, connected by ever long strings which constantly remind us of each other memory. So, if you take the time and reflect and remember how your worst, darkest, most soul-crushing moments eventually forged you into greatness, reliving them wouldn't be so bad. That's why this playlist, which I made to listen to on my last drive ever home from college, is titled, "worst memories."
As a teen/young adult, my basis for my writing was in screenwriting. As a result, I have, for years, structured playlists as 3-act stories, like a screenplay. Often like a romance, because let's be honest, most music is about love and heartbreak. This latest playlist is a tiny bit different, however.
I've made many approximately 3-hour playlists in the last 5 years. My college, from which I just graduated, was about that far of a drive to my home town. So, I made the playlists to fit and as a way of reflecting on the past semester. This time was unique, though. I had to fit 5 years of reflection into one playlist. So, instead of structuring it the usual way, I took a bunch of my essential playlists and put all the essential songs together. Which was a major challenge – how do you choose?
As this is about a playlist which culminates many other of my playlists, I'm going to structure it as kind of a how-to of how I made all of them, and touching on each song that shares meanings throughout them.
Borrowing from an Album
Gone Now by Bleachers (Jack Antonoff), among his other albums, is a musical masterpiece. I've often said that Bleachers makes music for people who think their life is a movie – appealing to a screenwriter like myself. As such, I used his music to also help sequence my own playlist.
For "worst memories," I mostly have Bleacher's stuff in part one. His first two albums were kind of breakup albums for me when I made "The Sound," so using them made a lot of sense. He's also an expert at album sequencing and using certain musical techniques (reduxes, leitmotifs, etc.) that are, in my opinion, not found often enough in albums today.
When I made "The Sound" in 2019 after my first major breakup as an adult, I littered it with pieces from this album. Most importantly I used it has an opening and an ending, sandwiching the playlist with the album's opening and ending. I've found this to be a really useful, unique way of structuring an album, and you can borrow it for your playlist. Sometimes even reversing the opening/ending creates a really unique sound (Valley's album Maybe is a good example of this).
Boys and Girls of 2018 and Everything In Between: Creating your own motifs
Speaking of album sequencing, Valley's Maybe has a unique remix in it. The song Boys and Girls of 2018 and Everything In Between is a dramatic, big anthem in the middle of their album. But it doesn't end there – at the end of the album, there's a remix by Ben J. Lee. The remix is an orchestral mix of it, bringing that epic drama energy right back around and enhancing it.
Having two unique versions of songs like this is a fantastic way of sort of creating your own leitmotifs in a playlist. Another song I've used is Ninja Sex Party's (NSP) cover of Rocketman and the Taron Egerton version that was made for the movie. NSP's cover features the Guitar Bros, and is a very slow, calm, acoustic version of the song. Meanwhile the film version was made for a musical, and quite a dramatic moment (after Elton overdoses but recovers in two days in order to play Dodger Stadium). It's big, dramatic, and orchestral. As such, you can put these throughout your playlist to tell a story. Throw the NSP version in the middle of the album for when things are low and you're sad. Or if the story starts sad, throw it there. Then throw the movie version at the end to show how you've grown. Essentially this creates your own little leitmotif for a playlist!
The Sound: Picking a Title
If it isn't already clear, in addition to borrowing from my own screenplay techniques, I also borrow from the art of constructing an album. And that doesn't only include album sequencing, but also title and cover art choices.
The overall title for this playlist I explained at the start. In looking back at college, I want to remember the worst memories and how they eventually got me to graduation. In that same vein, the album art was clear; a picture of me and my roommates in front of a church in our college town which always has wild signs out front. This one said, "All Downhill from Here," a perfect analogy for graduation.
For this section, however, I called the playlist The Sound, named for the 1975 song of the same title. This was where Spotify's sort of new lyrics option was super helpful. The lyrics didn't perfectly fit that 2019 breakup. But the song's energy and some of the lyrics, for example, "I don't regret it but I'm glad that we're through," fit perfectly. There's also a live version which I used as a motif throughout the playlist – also a good choice for making motifs! The other four playlists I borrowed from were JADED (Fuck A) Silver Lining, I Knew the End, and Let me know, the first two being titles of an Aerosmith and PANIC! song and the latter two being lyrics from Phoebe Bridgers and the 1975, respectively.
I don't just borrow from musicians for titles, however. I mentioned at the start that this playlist, and the ones it takes many pieces from, is structured to fit my 3-hour drive home from college. That's not the only time I've made a playlist to fit a drive, however. In the spring of 2021, I took a semester off. I had been sent home from school, I was supremely struggling with online classes, and I was just utterly depressed and lacking in direction. As such, I started attending therapy regularly.
I actually think the drive was the most essential part of therapy. Don't get me wrong; my therapist was great and I highly recommend it even if you're not dealing with extreme mental health issues. But in a time when my biggest problem was that there's nowhere to go because the world was impatiently waiting for a vaccine, having at least one place to go once a week, even if it was in a mask, was worth it.
That's also where the title "Walls UP" came from. This was one of the few times I didn't draw from the musicians making up my playlist and came up with my own. And I came up with the title to fit the purpose. I had walls up protecting myself from all the things I was dealing with and/or avoiding dealing with. That's why I was going to therapy. I guess maybe Walls DOWN would've been more accurate. But I just felt like I was more so putting them up then down.
Ditto: Just hyping up one of my favorite artists.
If you like rap/hip-hop and are looking for someone new and fun to listen to with the windows down this summer, check out Aries. His song Ditto came out in 2021 and I listened to it all the time, particularly on Friday mornings driving home from therapy. It's a fantastic song and what's even more fun is he often puts videos on his YouTube about how he makes songs.
3005/Guys: More Love Songs, Less Romance
Childish Gambino's 3005 is about a lot of things, but for me, it has the same message as the 1975's Guys. Both of these were essential to this playlist. I finally felt like I had a good group of friends, I liked my apartment on campus, it was all great. And then I had to go home.
Love is a strong emotion. I'd say, in fact, that I think love is a subset of passion. And in turn, love has its own subsets. One of those is platonic love, the love we have for friends. As love and passion are such strong emotions, we write about them a lot. But usually that means romance. Guys by the 1975 is creative in that it sounds like a love song, its sung like a love song, but it's about Matt Healy's band mates.
When constructing (Fuck A) Silver Lining, a far post-breakup playlist, this energy was really important for me. I was aiming to find love and joy in places beyond romance, because as a young man in my teen years, I was still stuck in the mindset that you wouldn't find love until you're in love. Which just isn't true. So, a love song about friends was essential.
Lovely/Black Butterflies and Déjà vu: Inseparable Songs
The Maine's Black Butterflies and Déjà vu is a fantastic song. You may notice, upon listening to it, that it starts very suddenly. Which when constructing a playlist can be really cool if you find a song that fades out because then you can let the song come in. However, in the actual album it's from (Lovely Little Lonely), there's a prelude instrumental to it. Once you listen to it, it's going to be hard to separate those two.
That's one risk of making so many playlists and why I usually have one BIG playlist I focus on at a time. Once two songs are attached for you, it's hard to separate them. Sometimes it's because of the album, like this song, or sometimes you do it to yourself. But hey, if it sounds good still, why not?
Finales: How can you pick?
Ending a story is the most challenging part of it all. Because sometimes you'll have the ending and then need to construct the middle, which makes neither make complete sense. Or often you'll have the whole story laid out but you just need to decide what the character deserves. Luckily when making playlists, I (usually) know the ending. On account of it being my life. However, there's what the ending is, and what I want.
This playlist, "worst memories," had a finale of, I would say, 9 songs. Starting with the motif I established earlier with I'm Ready to Move On/Mickey Mantle Reprise by Bleachers, it then becomes almost its own playlist of songs to scream or cry along to. It includes another reprise of the Valley song I mentioned, My Way by Frank Sinatra, Dog Days Are Over (thanks to my roommates and I going to see the new Guardians of the Galaxy), and ending with Foreign Girls by Bleachers.
I only had to skip one song to make time on my drive, and that was If This is the End (The Sound of Belief) by Greek Fire. It was a tough choice to make, but here's what I'll say. The song after it is Rivers and Roads by the Head and the Heart. If you haven't heard it, get some tissues and get ready to call your loved ones, because it's going to hurt. And I think when I saw the 10 minutes on my GPS and did the quick math of how long I was willing to sit in my parent's driveway sulking, it was a clear choice of what I needed to hear.
When choosing these songs, I considered a few things. What reprises needed to happen, what situations they applied to, and what my energy level would be. I always come in from these drives with a scratchy throat. How can you not scream along on an emotional drive? So, the middle often holds less of those so I can do it at the end. Which is why Sinking Ship by the Backseat Lovers was the second-to-last before Foreign Girls.
I think, if you're like me and make these for a drive, putting a quiet one you don't need to sing along to is good at the end. Sometimes you need to sit with your thoughts. I know it sucks, and I know sometimes it feels like if you do it for too long you'll just end up twisting your car off the highway. But that's life (another song that made it in, the T-Pain cover, check it out).
The ancient Greeks sort of defined the word "catharsis." It was like a release of emotions when things weren't necessarily personal, which he noted in watching people react to plays. Music can be that catharsis majorly, and for non-musicians (or musicians not currently making their own albums), constructing a playlist can be as cathartic as making a personal album. But you need to take the time to release those emotions. So, have the penultimate song be the scream-along. But have the ultimate song be the big ending. Let yourself cry in your parent's driveway. Let yourself mourn. Let yourself be happy and proud and sentimental and sad all at once. Feel every feeling (Ezra Furman's Every Feeling, give it a listen). Music doesn't have to be your own to make you feel something. Art is yours if it means something to you.
Check out the playlist I'm referring to here!
About the Creator
Fantasy, philosophy, adventure, and overly complex world-building. Check out some writing from this nerdy camp counselor!
Reader insights
Outstanding
Excellent work. Looking forward to reading more!
Top insights
Compelling and original writing

Creative use of language & vocab

Easy to read and follow

Well-structured & engaging content

Excellent storytelling

Original narrative & well developed characters
Expert insights and opinions

Arguments were carefully researched and presented

Eye opening

Niche topic & fresh perspectives

Heartfelt and relatable

The story invoked strong personal emotions

Masterful proofreading

Zero grammar & spelling mistakes

On-point and relevant

Writing reflected the title & theme
Add your insights