Why Turning Fear into Distorted Art Can Save Your Soul
Interview with The Anthropophobia Project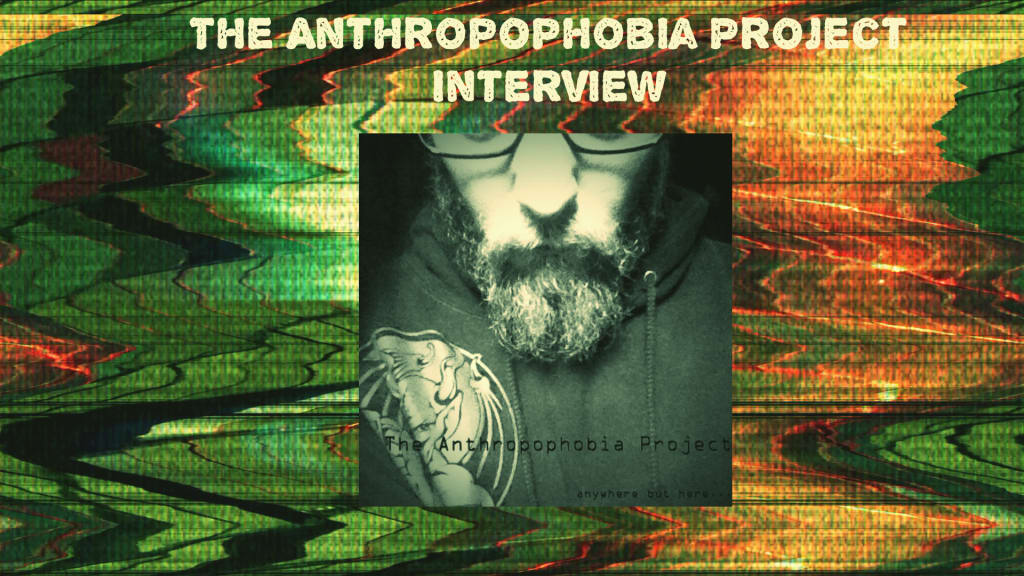 The Anthropophobia Project, turning fear into art.
A few days ago I had the pleasure of interviewing at an underground artist from The Anthropophobia Project. I discovered him from a friend on SoundCloud and was impressed with the dirty, groovy riffs and introspective lyrics. If Black Mirror had a soundtrack this would be it. His music is very raw and pure, just how I like it. I can tell it is made from his heart. Let's hear what he has to say about his project and the process he goes through to bring you this distorted art.
Music Made for the Deep and Dark

Sarah: Please give an introduction and little back story to our readers including. Who are you and where are you from?
Mike: My name is Mike. I suffer from the phobia in my namesake. Don't care to go outside much. Anyway... I use music as my diary. I use melody to express myself. I use sound as a therapeutic outlet for emotions and feelings. I wear my feelings on my sleeve with this music. It's the only place I'm able to open up completely. I was apprehensive releasing such personal songs, but the act of letting go is part of the therapeutic process.
How would you describe your style to someone who has not heard you before?
Heavy, noisy, post-rock mixed with some alternative rock, post-metal, and electronic dream-pop.
What about your creative process? What can you tell me about that and the end goal you keep in mind while creating?
I write how I feel at that particular moment. I use the inspiration to put down the basic melodies and the heartbeats of the song. Once I get the base layers down, I just add and add and add until I feel like the song has "enough." The whole process takes maybe a few days. Then I'll listen to the song over and over to listen for anything that needs to be fixed.
What projects do you currently have in the works? Any EPs, albums, or collabs?
I'm actually stepping away from creating music for a little while, so I just released a "best of" album full of my personal favorites.
So who would you say are your biggest influences?
This Will Destroy You, Godspeed You! Black Emperor, Mogwai, Tool, Pink Floyd, and Nine Inch Nails.
On your SoundCloud, You have some really trippy cool music. Have you had any experiences that have helped contribute to your unique sound?
I just kind of figured it out. I don't really know if I'm recording the way I'm supposed to, but it seems to work, so I just keep doing what I'm doing. I collaborate with a few people occasionally, but for the most part, it's just me in my home studio.
Which of your tracks are you most proud of and why?
That's a really hard question. Like I said, I made an album of most of my favorites, I couldn't narrow it down to less than an hour and 27 minutes haha. I guess one of the more radio-friendly tracks is one called Nameless/Faceless where I collaborated with The Aquaerials is here.
I also have really been feeling the tracks "Frightened (of the Arduous Journey Ahead),""The Last Time," and "Always (The Failure)" quite a bit lately.
The album is full of songs worth a listen though.
What is the local music scene in your area like?
Don't get out much.
What are your plans for the future?
I don't know. I've stopped making music at the moment, but I'm sure I'll start up again some time. When I do, I'll just make a song and release it slowly filling up an EP and eventually a full album.
Here is a fun one. If you were stuck on a deserted island and could only bring three albums to listen to forever, what would they be?
This Will Destroy You's Self Titled, Pink Floyd's Pulse (Disk 1), and Nine Inch Nails' The Downward Spiral.
Last question! Where do you think the future of music is going?
Streaming. All online. And live shows. Muse did a streaming concert not too long ago where they played requests and everything. That was cool. But there is just too much good music out there now though. It's so easy to make now that all the DAWs out there are so powerful, but so easy to use.
Finally if you want to give a shout out to someone or a message to our readers what would it be?
I hope you enjoy what you hear.
The Anthropophobia Project