Why Is Music So Bad Right Now?
DJ Khaled is your top artist? Are you kidding me?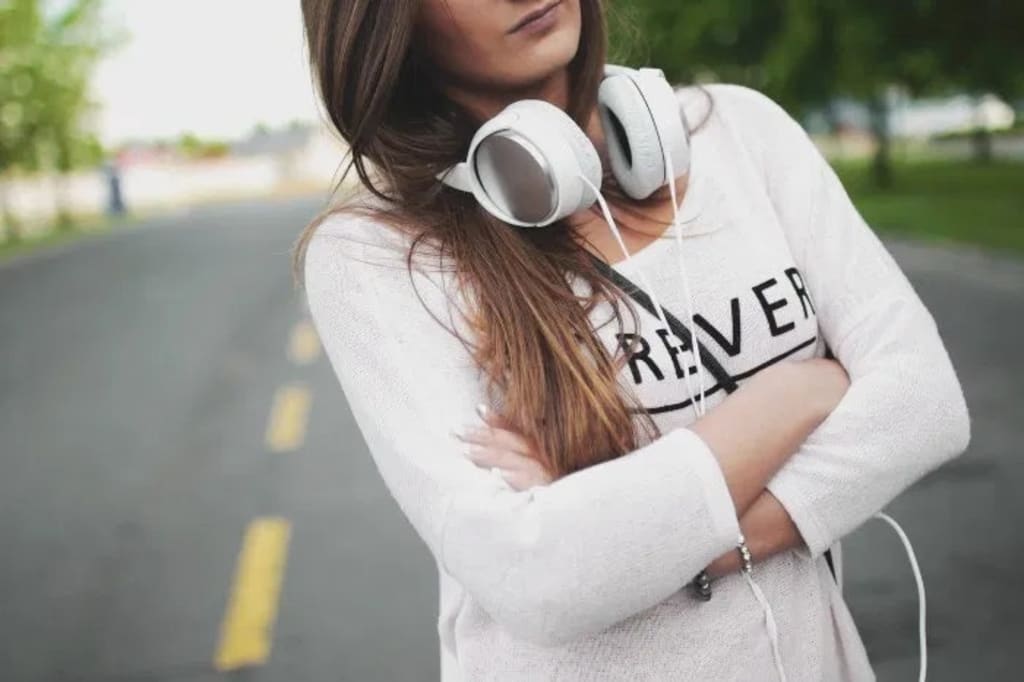 At the end of last year, Spotify publishes a list of your Top Artists, based on the songs you played most often, which is later shared by everyone on their social media profiles.
What was surprising was most of my friends' Top Artists were something like Taylor Swift, Drake, Cardi B, and Dj Khaled. In other words, the "pepperoni pizza of music."
I was disappointed to see that my friends (mostly Gen Xers) were so enchanted with what was new and popular. Their taste in music seemed safe and mainstream, top playlists that everyone can agree to at a house party — just like pepperoni pizza.
"DJ Khaled is your favorite artist Jeff! Are you fucking kidding me?"
This seemed so atypical of my peer group. Our generation witnessed the birth of both Grunge and Rap/Hip-hop. We saw the rise of some of the most legendary bands, who are still making music and touring today. The music we grew up with has shaped modern music as we know it, and DJ Khaled is your favorite artist now Jeff! Are you fucking kidding me?
Will any of these artists be around 10 years from now? Have they created anything truly memorable? Am I being a grumpy asshole? Possibly.
Critics will say that music is entirely subjective and in the ear of the beholder however, I'm also a musician. Not overly talented by any means, but I am qualified to throw some objectivity into this argument.
Personal musical preference aside, a decent musician call tell the difference between good music and bad. Whether electronic or jazz, hip hop or metal, musicians (even bad ones) have a basic knowledge of timing and song structure and can be unswayed by artist popularity. Theres no question that Beyonce is more talented than Ke$ha, I just prefer not to listen to either of them. The problem with most pop music is that it's just popular, not necessarily good.
Musical preferences are usually shaped by what was going on in your life at the time. For example, here's why I love Black Sabbath: In the seventh-grade talent show, a skater kid named Zeek and his pals did an air guitar/lip-sync performance of Sweet Leaf.
It was awesome and surreal for 11 year old me, mostly because Zeek came out on stage with a makeshift wooden cross that he promptly smashed on the ground. Zeek earned detention, tons of street cred and became a legend of badassery that still haunts the hallowed halls of my junior high school to this day.
That song marked a very important time in my life: It was a new school, I was trying hard to fit in and looking for my peer group. The music that underlined all of that became a personal soundtrack of sorts.
Here are some more examples:
I learned to play bass listening to Rage Against the Machine's first album.
I saw Lagwagon over twenty times in my 20s.
I got beat up at a Propagandhi concert.
I beat someone up at a Propagandhi concert.
I had my first slow dance to Never Tear Us Apart by INXS.
My first cassette tape ever purchased was Run DMC's Raising Hell and there was only one swear word in it.
I love all this music because it underscored important events in my life. Sure, everyone has breakup songs and sad songs they remember during the bad times (I still remember the song that was playing when my mother died), but if all your favorite happy songs are last year's Spotify hits, are you truely happy in your life? Are you such a positive person that you only look forward, and never dwell on the past? I doubt it.
Or maybe you're just not that into music, in which case I feel sorry for you, Jeff.
humanity
About the author
Hey, it's me, Chris. I write about productivity, tech and family. Get my subjectively awesome newsletter here.