Why Is Brockhampton Important to Teenagers?
They don't rap about money that they splash on materialistic things or their groupies.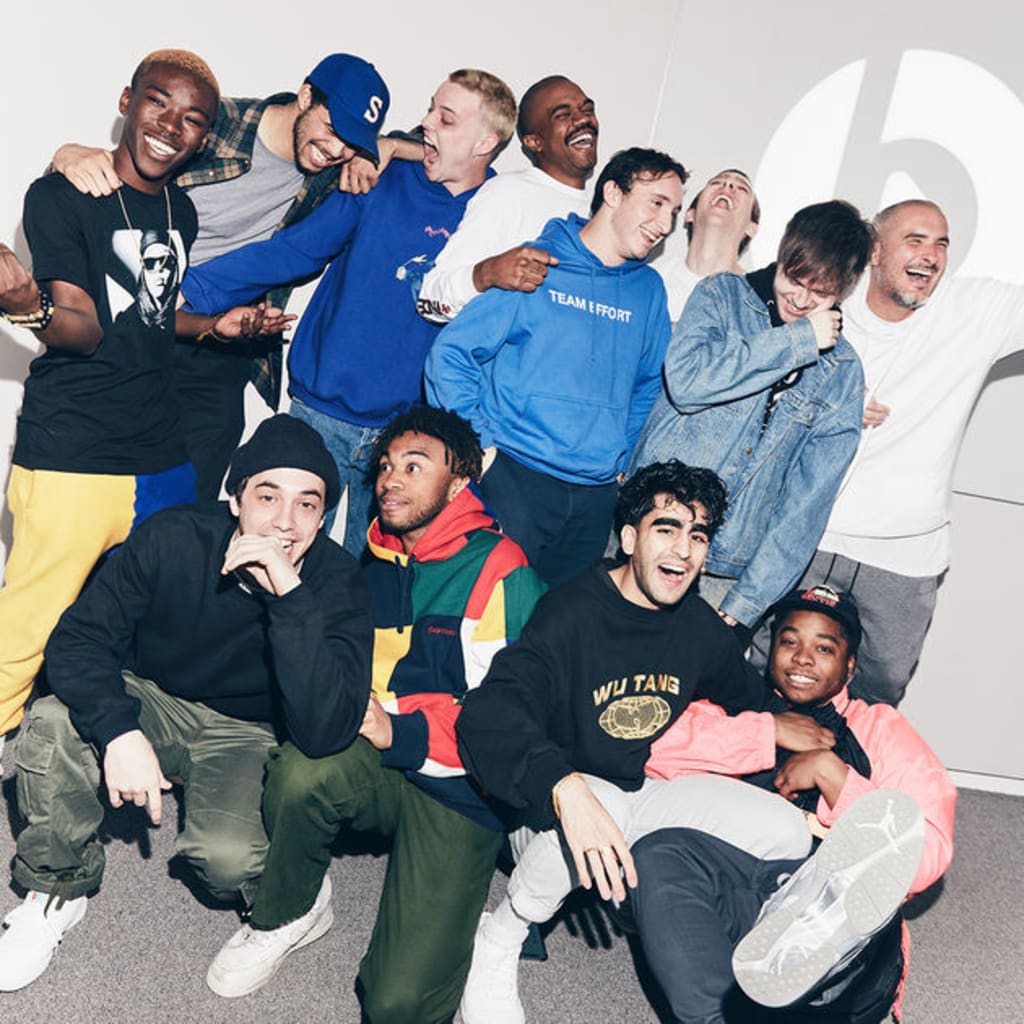 Some of the Members of Brockhampton with Zane Lowe
Brockhampton is the the hip-hop boy band taking the music industry by storm. With most of the members originating from a quiet and conservative suburb in Texas, every fan can relate to at least one of the members. Their loud and rowdy music hyping fans up all around the world and the influence they have is huge—with over 3,000,000 monthly listeners on Spotify. But what makes them stand out and appeal to their fans?
I, myself, am a huge fan of Brockhampton and the message they put out to their audiences. With Kevin Abstract's hard hitting verses about coming to terms with his sexuality (which is shown in both Brockhampton's music and his solo album, American Boyfriend) to Merlyn Wood's verses about his family not being accepting of his chosen career path as a musician, the self-proclaimed boy band bring something new to the rap game: authenticity. They don't rap about money that they splash on materialistic things or their groupies. They rap about their personal issues and issues in society, like Matt Champion's take on rape culture in JUNKY.
Whilst fans sit and wait anticipating solo music from Kevin Abstract which we believe is to be released this month, let's take a look at their most hard-hitting lyrics:
"I hate these shady folk, that want a lady-like, but won't treat lady right and they be saying like just the tip."—Matt Champion in "JUNKY."
Many fans say that Champion's verse in "JUNKY" was his shining moment. In the current political climate and in a world post-#MeToo, his lyrics seem very fitting and emphasize the problems of rape culture in society.
"Hi my name is Merlyn, I just applied for food stamps. I just moved to California with my boy band."—Merlyn Wood in "MILK."
This Merlyn verse is a fan favorite because of the contrast in his voice when compared to other songs like "HEAT" and "SWEET." He talks in a quieter and solemn voice (which is unusual for the hype man) whilst thinking about the financial troubles he encountered whilst moving to LA to make his band's music dreams possible.
"Been at a loss for words. It seems I'm destined to fall apart when I'm depressed. It's all a test, scream at God from my bedside."—Joba on "JOHNNY."
Another quieter and solemn verse from a person who is also rapping about the woes of his past and his troubles with keeping his faith strong and mental illness. This verse really is hard hitting because Joba believes that the issues and depression he is suffering is all a test from God and it seems as if he is doubting God and the path He wants for Joba.
"Why you always rap and be gay? Cause not enough ni**** rap and be gay."—Kevin Abstract on "JUNKY."
Kevin's verse on this song is one of the only verses that has a long-lasting effect on me. He raps about the lack of LGBT representation in the hip-hop community, which is notorious for its homophobia. Kevin Abstract wants you to know that he is not ashamed of his sexuality and it does not seem likely that he will stop rapping about its impact on himself and his relationship with family members, particularly his mother.
Brockhampton is the band that will pave the way for a new face of hip hop which is much more inclusive and real. I am very excited to see what is in store for the boys in the upcoming months and particularly excited to see them perform this July at Lovebox Festival in London.
Reader insights
Be the first to share your insights about this piece.
Add your insights